Since the announcement of the MIUI 11 Global update last month, hundreds of Xiaomi and Redmi devices have been issued the MIUI 11 OTA updates.
But still, there are millions of users who are left behind. To make sure the download servers are not overcrowded, manufacturers purposely make the OTA update (system update) process slow.
Due to this, the latest MIUI update can take a few days to arrive even if it's already been rolled out to other people owning the same device.
However, the Downmi Android app can get the stable MIUI 11 Global ROM for you before the Xiaomi officially issues the OTA update.
Note: Below mentioned process of installing the MIUI 11 Global ROM does not require rooting or unlocking the MIUI device.
How to install the MIUI 11 Global ROM right now?
Download the Downmi Android app and install it
Open the app and select your device
Scroll down and select "Global Stable" in ROM type
Carefully choose the MIUI 11 version (match the characters in the bracket from the MIUI 10 version installed in your device)
Click on the download button
Copy the downloaded file to the downoladed_rom folder using the File manager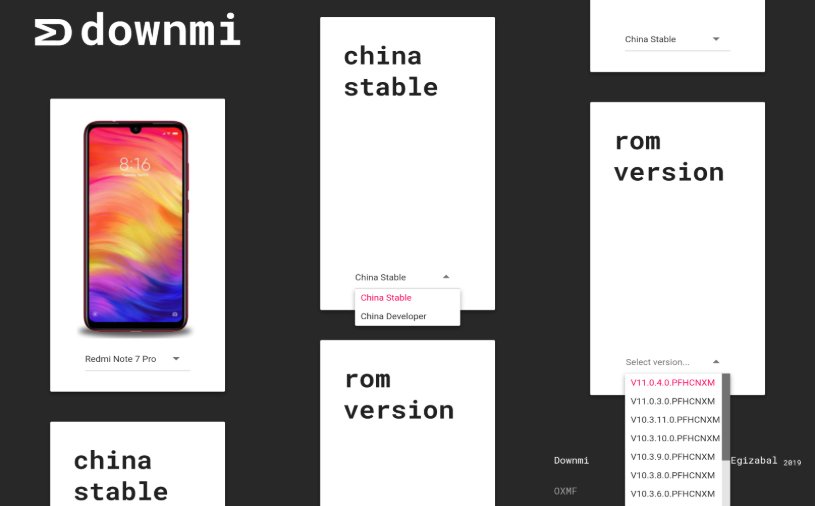 Now, go to System settings > About phone > System Update > Tap on the logo several times.
Go to the menu in the top-right corner and tap on Choose update package
Choose the MIUI 11 ROM from the downoladed_rom folder
Upgrade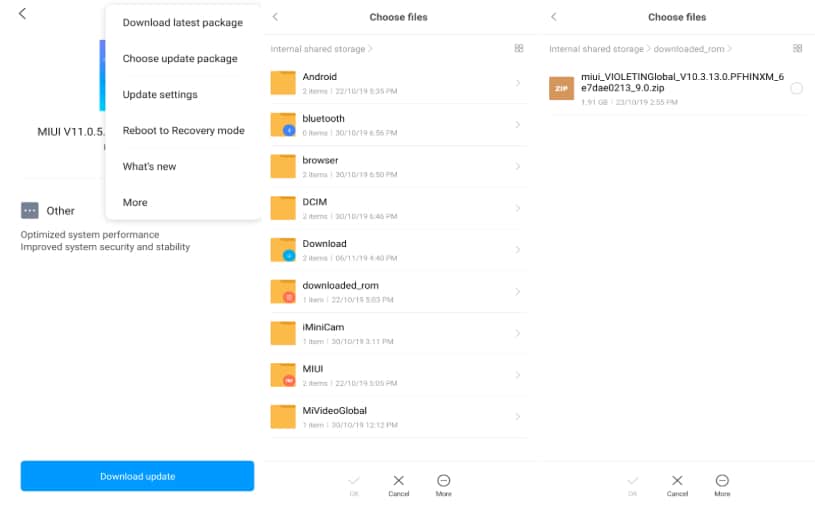 Things you should know
Please remember that this applies only to the List of Xiaomi/Redmi devices who have already been issued the MIUI 11 update.
Xiaomi just rolled out the MIUI 11 ROM for Redmi Note 7 Pro (the device with us), therefore it makes sense that the Global update is missing in the Android app.
Remember, these are official MIUI updates and sideloading them using the above local upgrade method won't bring any harm to your device.