Just a week ago, Instagram launched its new video sharing platform 'IGTV.' Now the company is rolling out new features like group video chat, new camera effects with custom AR filters, and redesigned explore section. So, let's tell you about them brief:
Instagram's Video Chat: How to use it?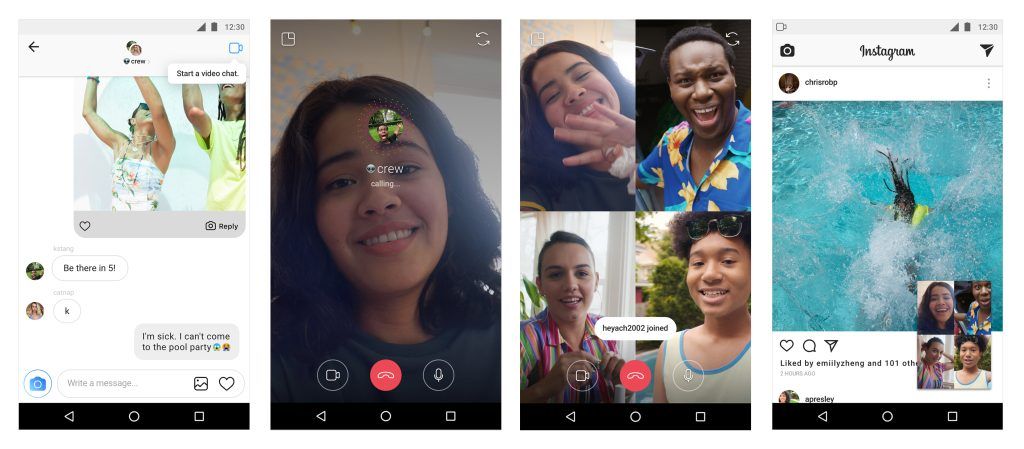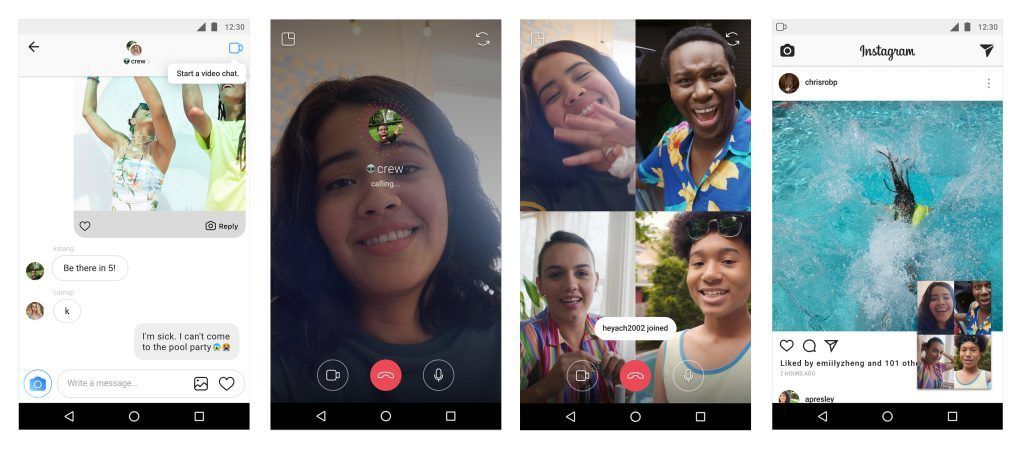 The video chat option is available in the Direct Messaging section. To start a one-on-one video call, open an existing message or start a new thread. Then tap the new camera icon at the top right.
You can also make a group video call with up to four persons by creating a group that includes the recipients you would like to chat with. While chatting, you can minimize the window to multitask on Instagram by viewing photos, sending texts on DM, or post stories.
The camera icon turns blue when a video chat goes active and for joining an ongoing conversation, just tap the blue camera icon. Tapping on the red phone icon will end the calls.
In case you want to prevent a user from video calling you, blocking them would do the trick. You can also choose to mute users if you do not wish to receive notifications from them.
Explore Section: What's new? What's changed?
Instagram gets millions of visitors each day who check out the Explore tab to discover interesting picture and motion content. Now the platform has made it easier to find out specific content by creating topic channels.
On opening the Explore tab, you will see a list of channels which will show contents of a specific genre. The first one is "For You" that offers curated posts based on your personal interests.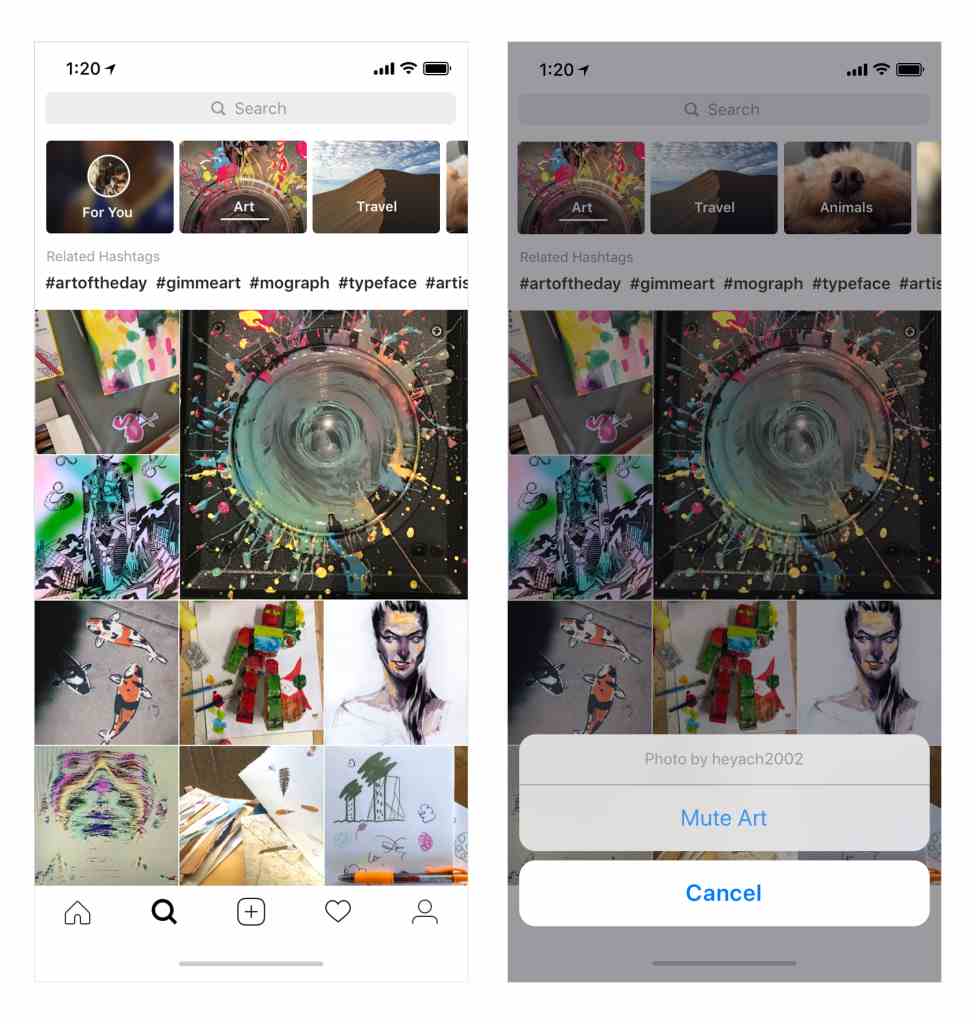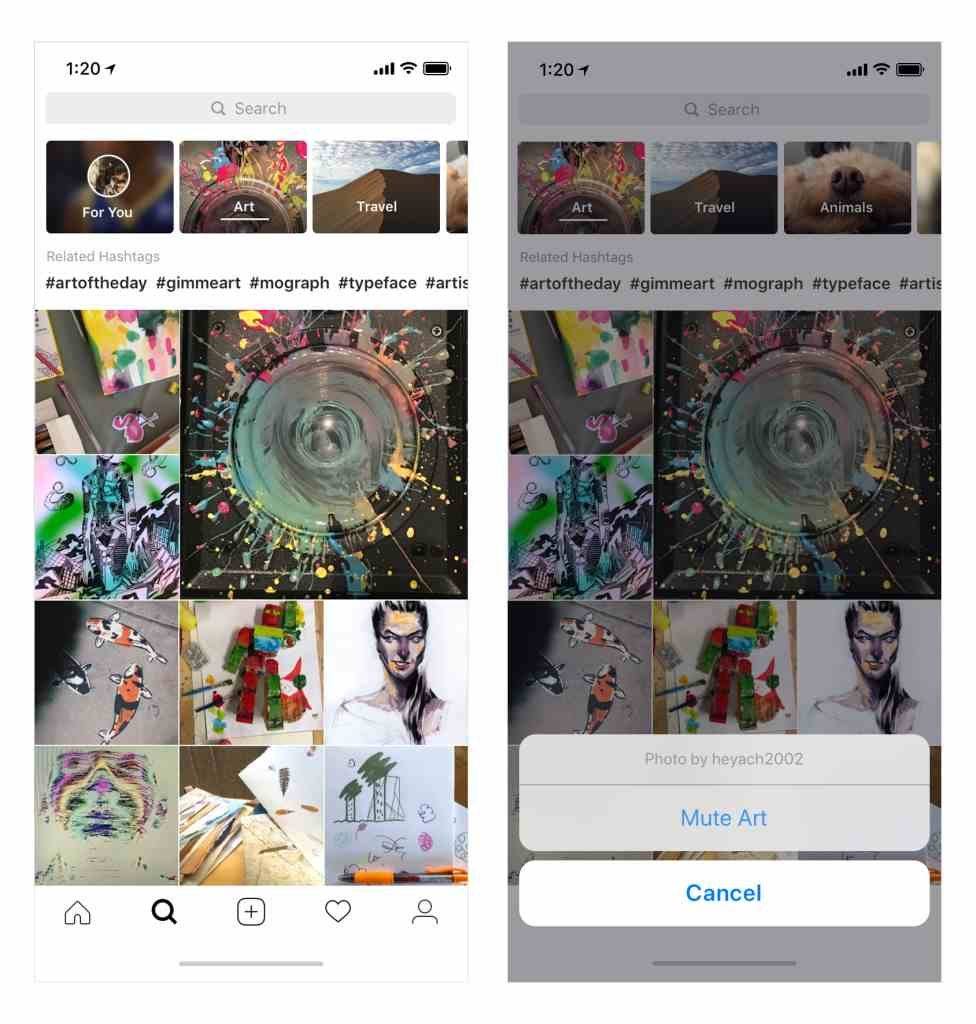 There are other topic channels such as Food, Humor, Fashion, Beauty, Art, etc., and a list of hashtags to explore more specific and trending content topics.
In case you want to remove a channel from the list, just tap and hold the channel and select 'Mute' from the popup menu. It will stop showing content from that specific channel, and you can unmute it at any time by visiting the end of the list.
New Camera Effects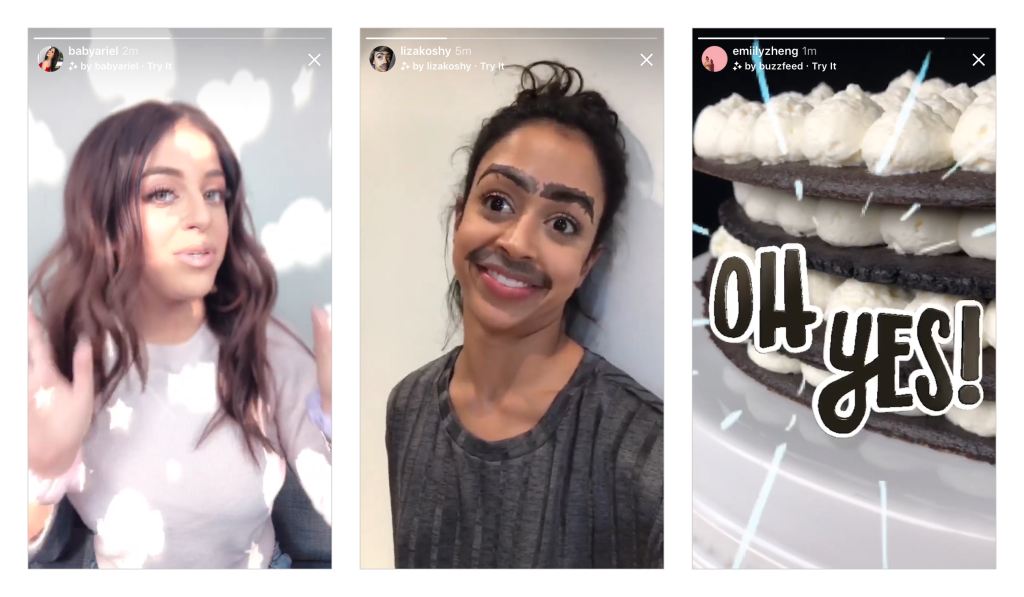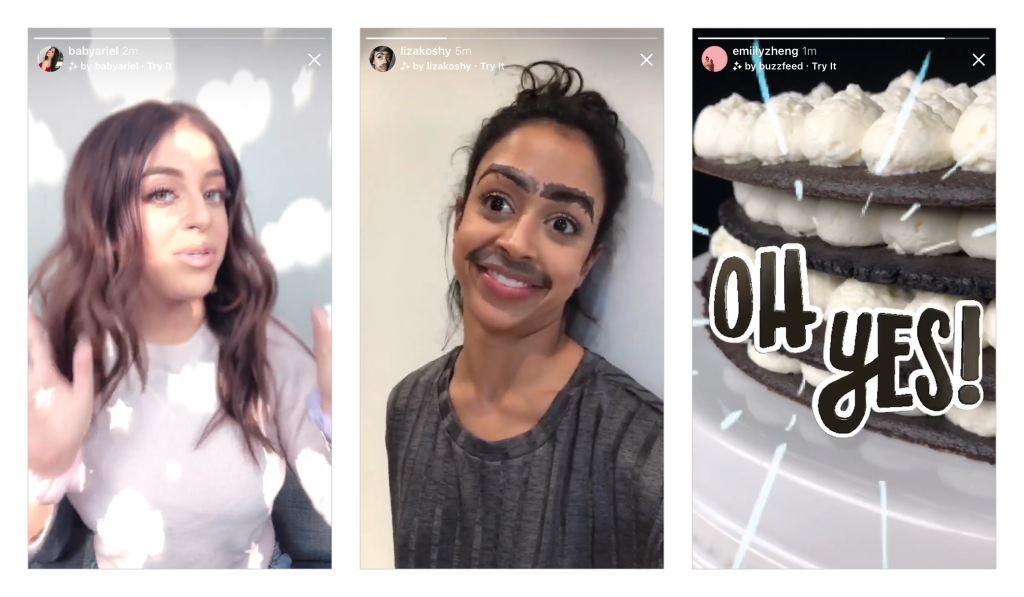 Another interesting update is the custom AR filters for Stories. For the first time, Instagram allowed third parties to create filters and they have been launched by celebrities Ariana Grande, Baby Ariel, YouTuber Liza Koshy, and famous channels like BuzzFeed and NBA.
These new Instagram filters can be used to augment a picture or selfie with objects and virtual effects. In case you come across a new AR filter being used on an image or video in other users' stories, you will be offered an option to add it to your effects toolkit and try it out.
Instagram is also addressing the issue of online harassing and bullying on the platform by launching a new "bullying filter." Based on machine learning tech, this filter will hide language that may seem offensive in nature.
These features are available for both Android and iOS apps and will be rolled out to all users in the next few days.