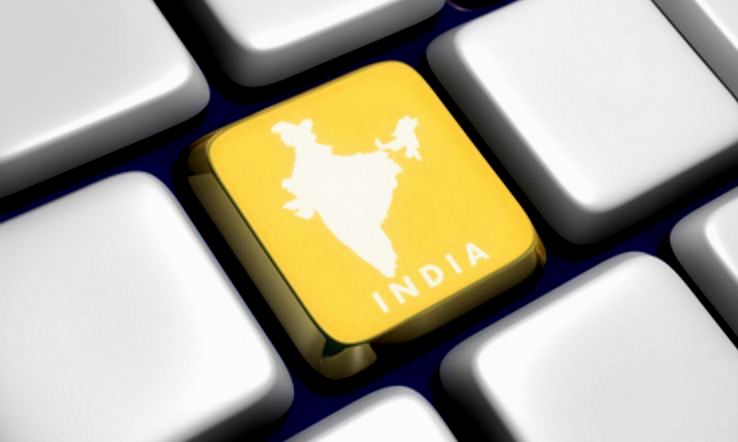 Short Bytes: According to a report published by Internet and Mobile Association of India, the online population in India, likely to be around 402 million, is superseding the US next month. India is currently on the third place in the list facilitated by internetlivestats.com
I
ndians don't really have much to boast about their internet status, especially, the
extremely low internet speeds
. Yet they've managed to be the third largest nation, just waiting to supersede the US in terms of internet users sometime in December this fall. According to report a published by
Internet and Mobile Association of India
, there will an online population of 402 million by December 2015.
According to the report, 71% of the online population is contributed by the gentlemen while it is 29% for the ladies. The male growth rate is 54%, while the female online population has been growing at the rate of 46%, a nice figure indeed.
It is interesting to know that, it took a span of almost 10 years for the Indian online population to jump from 10 million to 100 million, then 3 years for the next 200 million, and only one year to reach 400 million from 300 million. Seems like people have taken the Digital India campaign very seriously.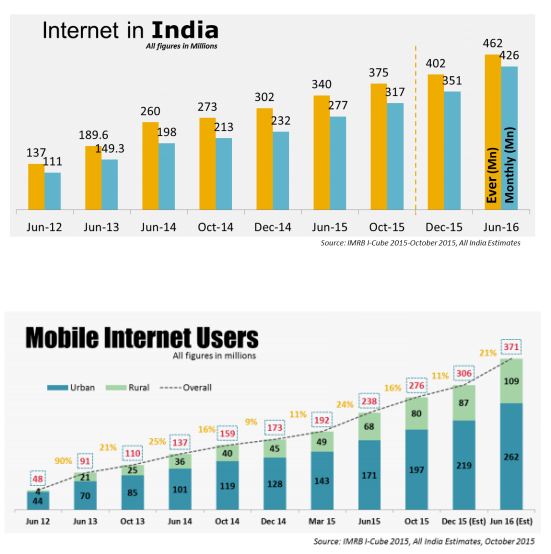 The low-cost entry-level smartphones are only to be credited for the enormous internet penetration observed in the last five years, as not much of the Indian population has access to a computer or an internet connected device. Clearly, the tech giants around the world have begun to shift their focus to the Indian market, as there is that vast potential lying under the Indian soil.
These internet-connected smartphone devices can prove to be of utmost importance, to create a whole ecosystem of apps and services. And it will benefit all the major players in this segment, name it, Flipkart, Amazon, Google and many more. Most of the internet users in India do consider their smartphone devices as their main internet device, thanks to the mobility and convenience it offers.
India is trying to pace up with the world, in fact, they've outperformed everyone's expectation all around the world. But the smartphone boom does have its part in the whole lot of online population. Also, the startup fever is also on its peak, and there is a vast scope for all those newbie startups to generate a huge amount of revenue from this Internet ecosystem building inside the India Inc.
Also Read: China Is Teaching Coding Much, Much Earlier Than USA And India
Add your views in the comments below.