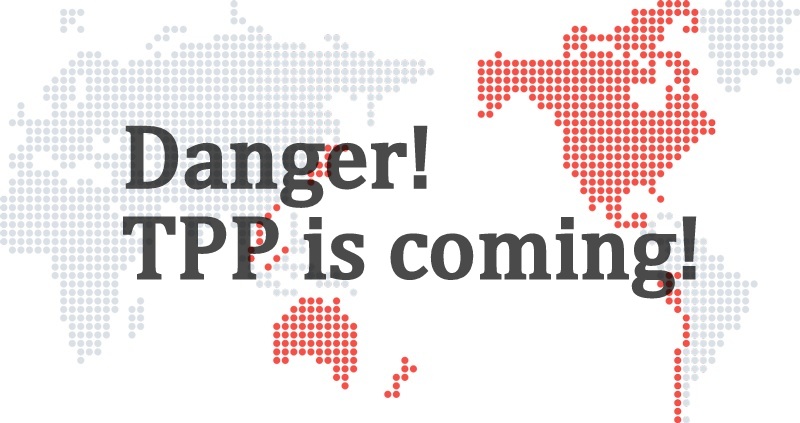 Short Bytes: The landmark TPP agreement has been announced by the trade ministers in Atlanta. But the pact is causing a serious concern over infringement of the Internet principles among the people.
T
he Trans-Pacific Partnership deal, or TPP, which had been pushed on for several years and hailed as the 21st-century pinnacle for trade liberalization, is set to threaten the Internet sovereignty as well as the world wide web's liberty. The campaigners against the TPP are questioning the secret negotiations being part of the deal in almost all its areas including the principles of information sharing.
The TPP deal which has been announced on Monday in a press conference in Atlanta will supposedly cover 40% of the world's economy and claims to create a unified economic bloc.
The proposal in the pact makes it a crime to reveal any violation by the corporates through a computer system. That means no more whistleblowing and no responsible journalism on the subject anymore.
Update: Internet-killing TPP Agreement Leaks, And It Confirms Our Worst Fears
A big headache for the startups and individuals, the TPP requires the content providers such as YouTube and Facebook to take down the content on a single complaint. This would further increase the monopoly of certain groups over the Internet and copyright violations for a minimum of 120 years for corporate generated content choking small-time innovators.
Also, the ISPs are asked to monitor the users under the TPP agreement to scout for any infringement of the new law of the Internet, subsequently cutting you off from the service of the user-generated content.
Most of the stringent rules have been taken from the US copyright laws and would serve as a nightmare in the countries partaking in the deal.
The US Congress has time and again been approached by the tech experts to be more transparent in the deal, but to no avail.
Stay updated on the Internet infringement laws with us on fossBytes.
Tell us your opinion on the TPP agreement in comments below.
Also read: How Much Does the Entire Internet Weigh?