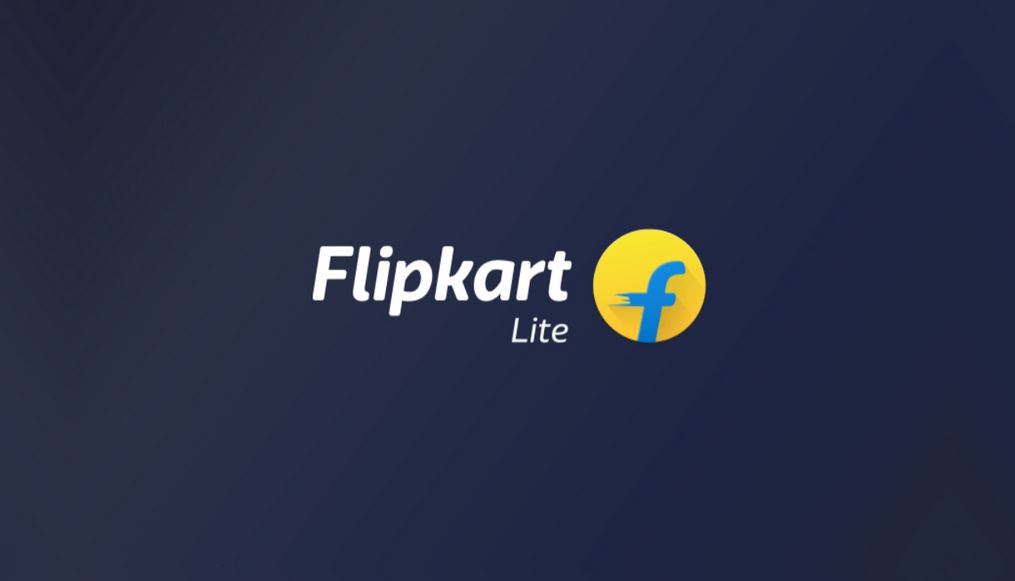 Short Bytes: Flipkart has re-launched its mobile website in the name Flipkart Lite. It is a web app built on the Chromium platform and is only available for Google Chrome and Opera web browsers on Android, and as of now, there is no compatibility for iOS devices.
F
ollowing Myntra's footsteps, Indian e-commerce gaint Flipkart also went "app-only" on the mobile platform as they also wanted to make your shopping 'personal'. But in doing so, they only reduced their customer base as not many users have smartphones, and if they have, it is hard for them to survive with a whole lot of apps for every other website. I mean, practically you can't install an app for every website if you have a device like Moto E with just about a GB of free space available. I thank god for opening up Flipkart's mind well before its too late.
Furthermore, the app-only model is well criticized by the users as they find the bigger screen more comfortable when it comes to comparing different products on various websites, you can't just multi-task on that small screen device, even if it is a beast on the specifications chart, and these e-commerce websites need to understand this small fact.
Coming back to the main topic, named as Flipkart Lite, the new website is based on Google's Chromium project, so as of now, it'll only work on Chrome and Opera, and my wishes are with apple users because their is no compatibility for iOS users at this time. With a look and visual appearance just like an app, Flipkart Lite loads up with a clean and hygienic home page with a search bar genie ready to fulfil your wishes, as they say.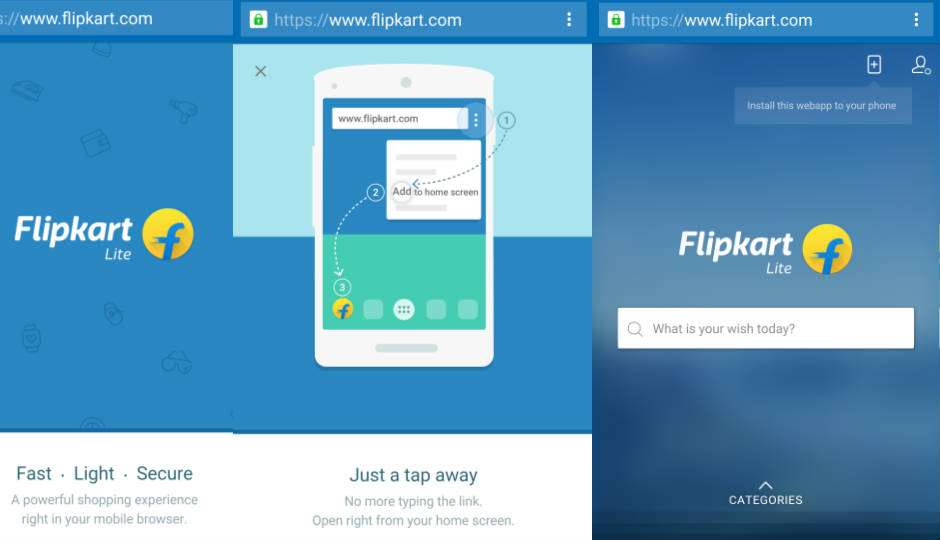 Flipkart Lite is basically a web app which you can add to your home screen by tapping the three dots in your Google Chrome and select add to home screen option. The homepage also features a categories option at the bottom of the page which only includes five main categories, you need to tap one of them to view the subcategories. The interface is fast and very responsive, in fact, I like it more than the Flipkart app, though the app has more features, but if you want speed than this is the right place for you.
Amar Nagaram, Director – Engineering at Flipkart tells NDTV, "It was all done by five engineers in a matter of 42 days," he says. "There was a lot of learning in the process. It was not like we discovered the silver bullet, and it was all hunky dory from there. There was a lot of back and forth, the Google team was very helpful. We gave a lot of suggestions, they were very quick in turning things around for us."
The development of the Flipkart Lite web app was in collaboration with Google as it is the "main profit source — its search engine — cannot crawl, index and display content from apps as easily as information on websites. So, it loses out when users spend most of their time on mobile devices in apps", writes WSJ.
The app doesn't offer you anything at this stage, you will only see message saying,
We are launching Offers on the Web app soon. Till then, find them on the Flipkart app.
Also Read: Google Launching Commercial Drone Service "Project Wing" in 2017
So just wait and watch, how other e-commerce players like Myntra, who wanted to make your shopping personal, will revert back to mobile website and eventually, the desktop website. It is high time, e-commerce websites should give a second thought to their "app-only" model, because every user doesn't feel comfortable using small screens, it is not practically feasible to keep an app for every website. This is India, where even governments don't last for their five years term, and if these websites think they can manipulate the users according to their will, it's a good topic for a joke, and no offense please.
Try the new Flipkart Lite and write your thoughts in the comments section below.