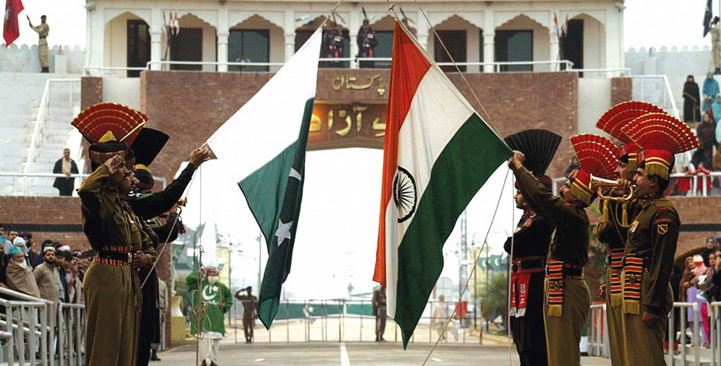 Tensions among India and Pakistan are still on a high as firing along the LoC continue between the Indian Border Security Force and the Pakistan Army.
The flailing relations of the two countries has taken yet another toll as Pakistan has terminated the Dosti Bus Service which has been plying along the Lahore-Delhi Route for the past 16 years , citing "Terror Threats" as the reason.
"Both peoples – people of India, people of Pakistan, do want people-to-people contact, friendship, normal relations. That is how the bus service was agreed upon, it has been going on," said D Raja, a member of parliament in the Upper House. "Now suddenly Pakistan has decided to stop it. It is very unfortunate, unreasonable."
The exchanges between the two countries began on 31st December when Constable Sri Ram Gowria was killed in Pak firing in Jammu & Kashmir's Samba sector and two Pakistani Rangers, Naik Riaz Shakir and Lance Naik Muhammad Safdar were killed in retaliatory fire by the Indian BSF. What has followed has been a series of hostilities which has seen both sides suffer casualties in the form of civilians and soldiers alike.
Both the countries have been trading accusations upon each other and as a results tensions have heightened in the past few days and are clouding rational judgement with both sides threatening war.
"I would say, don't agitate, react appropriately but without holding yourself back. When something happens, retaliate with double the force," said Indian Defence Minister Manohar Parrikar.
To which Pakistan Defence Minister Khawaja Mohammed Asif replied that "India wants to keep us busy in a low-intensity war or low-intensity engagement on our eastern border.It seems that India does not understand the language of love and peace."
Also read: Assam: Army Launches Operation All Out Against Bodo Militants
A noteworthy fact remains that the ceasefire violations have seen a dramatic increase ever since the Narendra Modi government came to power, as against 347 incidents of ceasefire violation in 2013, around 560 were registered in 2014, with a bulk of them — 440 — in the August-December period when Modi came to power.And as a result an ambitious plan to construct sophisticated "residential bunkers" for the civilian population living in villages near the international border and LoC has been declared by the Prime Minister's Office.
As matters have been heating up, countries like China too have raised their concerns :"As neighboring friend of these two countries, China hopes that both parties can exercise restraint,"said Foreign Ministry spokesman Hong Lei.
United Nations General Secretary Ban-Ki-Moon's spokesperson has also issued a statement that he wants both countries to find a long term solution for peace and stability in Kashmir.
Even though they seem encouraging at first, all attempts to resolve issues among the two countries have failed almost every time.This has resulted in casualties to both sides. As issues worsen, One can only hope that peaceful relations between both the countries are resumed for the benefit of the citizens of both the countries.
---
 Read more news about India and world here on fossBytes.
---