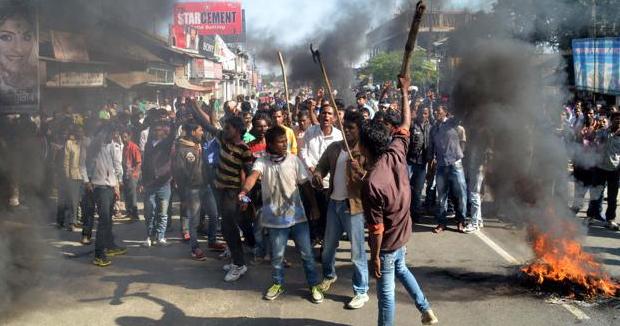 Discussing about the external terrorist activities and arguing on Pakistan and China intruders, we forget to debate on the internal conflicts prevailing in India. Conditions of Assam question the very motto of India – Unity in Diversity. The peaceful existence of different communities together is on stake. Is this what we boast about- suffering and deaths?
According to stats, Assam has turned up to be most terror affected state on India for last two years. On one hand situations are going favorable in Jammu and Kashmir indicated by increased voter turn-out while on other it is becoming worse in the North-east. Militant activities by Bodo group has created havoc in Assam.
Thousands of tribal inhabitants of Assam are migrating to neighboring states because of fear of Bodo militants. They fear living in their own homes, walking on their city's roads. Besides adivasis, significant number of Bodo people have become homeless and compelled to take shelter elsewhere.
In response to massacre of 78 tribal people in two districts of Assam- Kokrajhar and Sonitpur by National Democratic Front of Bodoland (NDFB) militants on 23December 2014, army launched "Operation All Out" to flush out Bodo militants.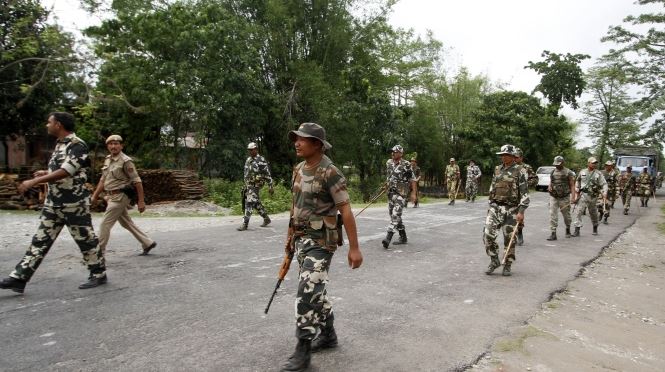 External Affairs Minister, Sushma Swaraj met the Prime Minister of Bhutan Tshering Tobgay and discussed the Bodo militant problem. Bhutanese Prime Minister assured to provide support in handling situations. Home Minister, Rajnath Singh had ordered NIA (National Investigation Agency) investigation and met Army Chief Gen. Dalbir Singh Suhag. Army chief, after this, declared to intensify the operations against Bodo militants and talked about the Operation All Out.
Militant activities in Assam have outraged the tribal communities across the country. Adivasi Sengel Abhiyan (ASA), a tribal organization, called for bandh in Assam, Odisha, West Bengal, Bihar and Jharkhand in protest against killing of tribal people by Bodo militants in Assam.
Assam's economic conditions are also being affected in consequence to militant activities and devastation. Assam has fallen down in rankings of per capita income. To keep India peacefully integrated, it is important to solve such conflicts strictly avoiding violence and bloodshed.
The Indian government needs to take the stringent steps like Operation All Out more often and more timely to curb these activities. It is the duty of government to treat all the militant activities happening in the nation equally. The terror in Assam and North-East can not be distinguished from that of Jammu & Kashmir.
Apart from the government, a proper response is expected from us, the citizens of India. I didn't see any flood of grief in on social networking sites. The incidents happening in North East India, whether good or bad, are never a trending topic on the internet and media. It doesn't solve the problem, but it surely shows our lack of sensitiveness. The overall development of the country can only be ensured by eradicating violence and terrorism from all parts of India. To achieve this, Operation All Out should be diligently implemented and fear from the minds of Assam people must be eradicated.
---
In the comments below, share your views regarding Operation All Out and other necessary steps which should be taken.
---