Digital Wellbeing is an initiative by Google which essentially curbs the time you spend on your phone. After Digital Wellbeing feature in Android Pie, we are going to see it next in Google Assistant and the Google Home. Earlier, it was included in YouTube and Calendar well.
According to the 9to5Google's insights in the Google App APK 8.20, the Google Assistant is going to get a Digit Wellbeing settings under the "Home" section which is used for remotely managing Google Home.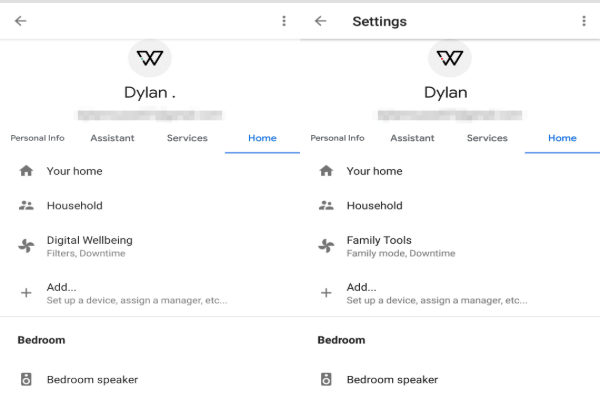 In the Google App 8.20, the company has made some major tweaks under the section called "Home." For instance, "Family Tools" have been renamed to Digital Wellbeing. Also, a new "Filters" feature has replaced the "Family Mode" from the last 8.18.
The new settings have introduced some different set of options for Google Home users. The "Family mode" or "Filters" is now meant to refrain kids from searching unsupervised content and voice games.
On the other hand, "Downtime" is for blocking specific users using the Google Home device at night. Most probably, the device will block specific users voice recognition to accomplish this. Downtime is a lot similar to the "Wind down" setting in Android Pie which activates the DND (Do-not-disturb) mode and grayscales the device.
Considering the massive reach of Google Home and increasing dependability on Google Assistant, it's no surprise that Google App was the next choice for adding less screen time features.