If you're among the people having a Chromecast, streaming content on your television isn't any easier. Mostly, people use Chromecast to cast content from their Android or iOS device. But there are also users who prefer to cast from their PCs via Google Chrome.
In the past, we have already told you about some great things related to Chromecast, like:
The popular media player VLC has always been the first choice of the users who have a great local collection of movies and TV shows living on their hard drive. In your free time, check out these websites to get some great movies and TV shows legally.
Sometimes, the not-so-big screen of a laptop fails to deliver the thrill the bigger display in your house could do. That's where the media player comes to rescue. You can cast VLC to Chromecast and stream your favorite stuff.
VLC Chromecast support – What devices do you have?
Chromecast support for VLC is available on its apps for Windows 10, Linux, and macOS. You can also cast your content from VLC for Android.
How to stream from VLC to Chromecast?
The support for Chromecast on VLC arrived with the release of VLC 3.0. Just like it's the case with regular usage, both your PC and Chromecast should be connected to the same WiFi network if you want to cast from VLC.
In case you haven't set up your Chromecast device you can do it with your Android, iOS, or PC.
Apparently, using Chromecast with VLC is a slightly different process than what you do on Google Chrome.
Follow the steps mentioned below:
Make sure your Chromecast is turned on and running fine.
Now, open VLC on your Windows machine. Make sure you're running VLC 3.0 or above.
Click on Playback.
Hover the mouse pointer on Renderer; it'll show the list of Chromecast devices available.
Choose your preferred device.

Now, to cast VLC to Chromecast just play the desired media file on your PC and it'll show up on your bigger screen. In order for the VLC Chromecast feature to work, you need to allow VLC through the Windows Firewall.
The playback experience is mixed but somewhat improved since the feature first came out. Some files work without any issue, but conversion happens for the ones not compatible with Chromecast. Also, users might get annoyed as subtitles don't appear on the screen for some reason.
VLC Chromecast not working – no device showing
For some unknown reason, if your Chromecast device doesn't appear in this list of renderers, you can go to Tools > Preferences and click on the "Reset Preferences" button. It seems annoying when you do it multiple times, but it does the job while you lose your preferences.
Keep an eye on your battery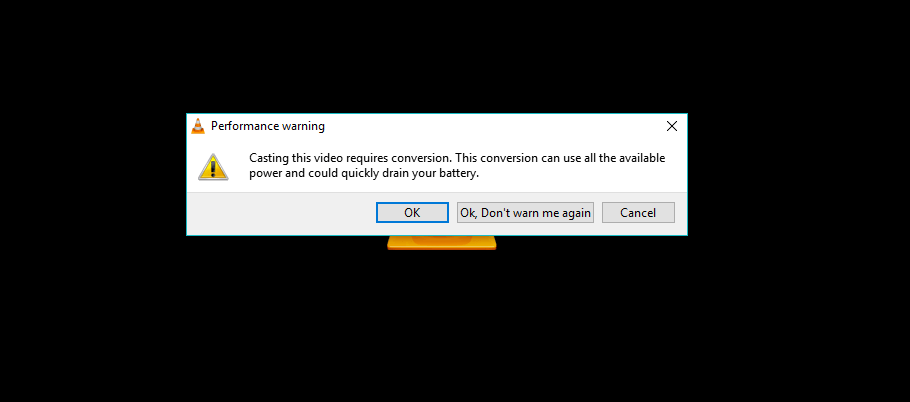 There is one thing to keep in mind. VLC supports a wide variety of formats, but Chromecast doesn't. So, your battery life may drain fast if you're trying to play a file that requires conversion. I believe desktop users won't face any problems here.
Change conversion quality
The conversion process may increase the loading time of the video on your TV screen. Go to Tools > Preferences. Select the All radio button at the bottom of the window. Then under Stream Output, expand Stout Stream. Select Chromecast and change the conversion quality. Hopefully, it might help.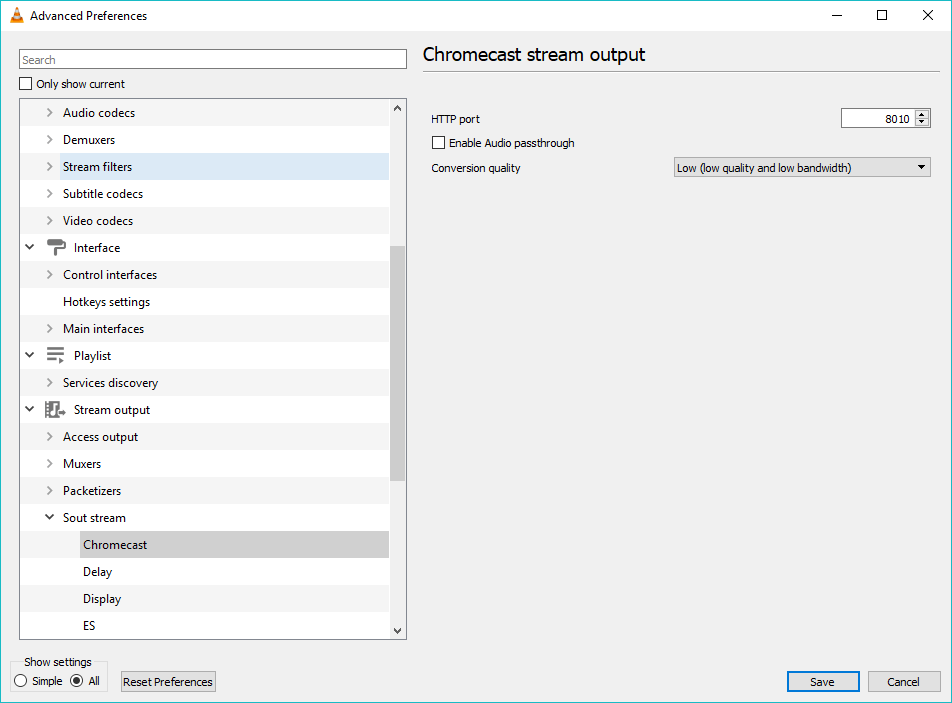 How to stream from VLC to Chromecast on macOS and Linux?
Now, you may be wondering how to cast VLC to Chromecast on your Linux and macOS computer. Doing so is also a buttery smooth process just like the one for Windows 10. You can connect to the device in Playback > Renderer.
VLC Chromecast support on Android
You can use VLC for Android app to stream locally stored files to your Chromecast device. All you need to do is tap on the Chromecast button in the VLC app.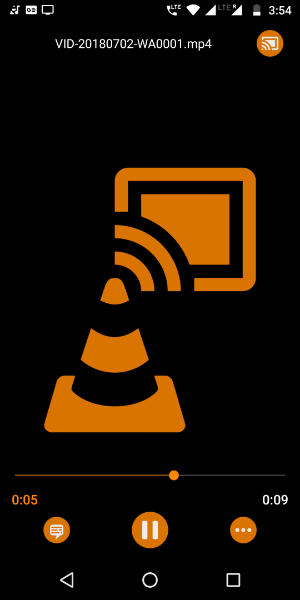 While casting, you can add subtitles (they didn't work in our case), change the audio track, etc. By tapping the three dots button, you can manage options like subtitle sync, jump to a chapter, change playback speed, etc.
The casting will stop when you press the back button and return to VLC's main screen which is kind of a turndown. However, if you play the same file again, it'll resume from where you left.
Look for alternatives
The idea of having Chromecast support in VLC supports sounds satisfying. Although casting on my Android phone worked fine, the experience on PC (VLC on Windows 10) was equally disappointing. There is a scope of improvement in VLC's Chromecast support.
So, you should consider some alternatives here.
Google Chrome
Streaming local files to Chromcast using Google Chrome is a no-brainer. Open the Cast option > click on Cast to > Cast file. Choose the desired file. However, you may not be able to do much as the file support is limited.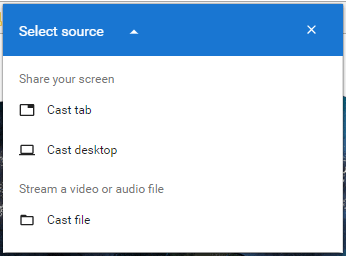 Videostream (Chrome, Android, iOS)
Videostream is a promising solution to consider when VLC's Chromecast support on PC support sucks because it sucks. You can install the extension from the Chrome Store and watch your movies, music, and images. It's also available as an app for Android and iOS.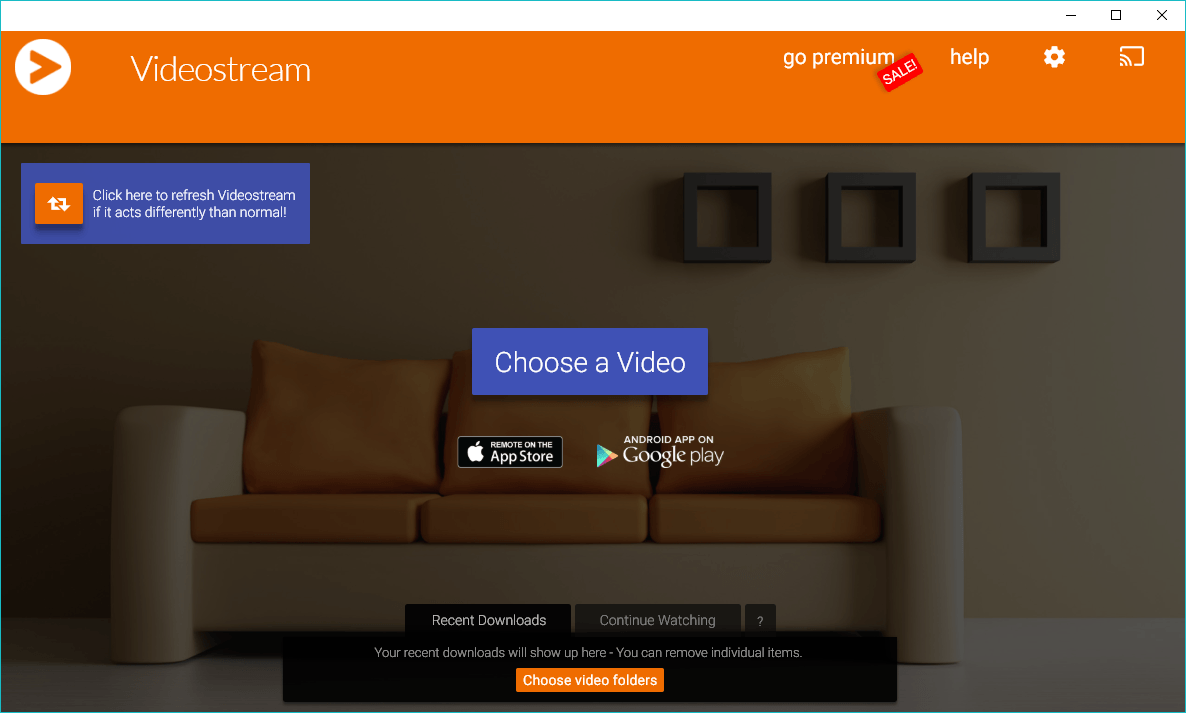 You can upload external subtitle files and change the streaming quality as well. A premium version of Videostream also exists which adds an extra set of features.
So, this was a brief piece on how to cast VLC to Chromecast and stream your favorite movie and TV show collection that you have curated for a long time. If you have something to add, drop your thoughts in the comments.