Widgets are finally back with Windows 11. Last seen on Windows 7, these handy tools provide quick access to information like the daily news and weather. Likewise, in the Insider Preview build of Windows 11, the widgets toolbar, or as Microsoft calls it, "Windows Dashboard," can be accessed from the Widgets icon in the Taskbar.
Since the release of Windows 11's second Insider Preview build, users have been having problems with Widgets. Widgets are simply not working – the Widgets screen is blank, and the content inside is missing. Let us see how to fix Windows 11 Widgets issues.
Windows 11 Widgets Not Working
The widgets screen or the Windows Dashboard screen may appear to be blank, and the content inside the Widgets windows may appear to be blank, as shown below.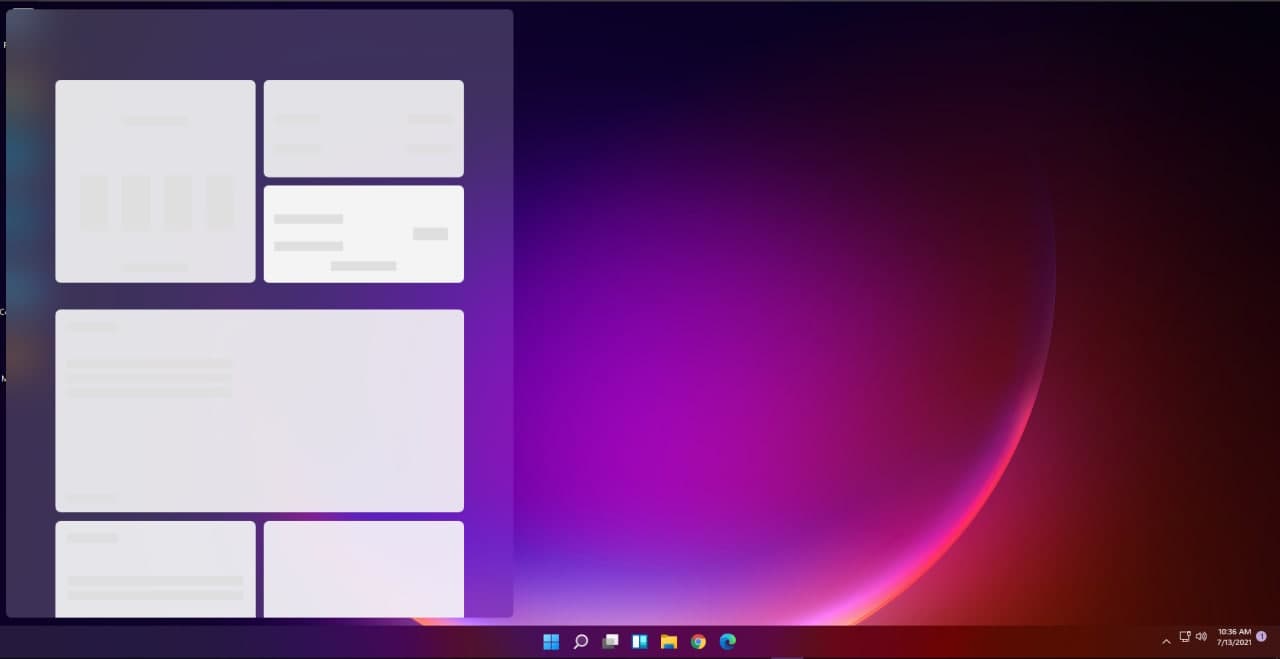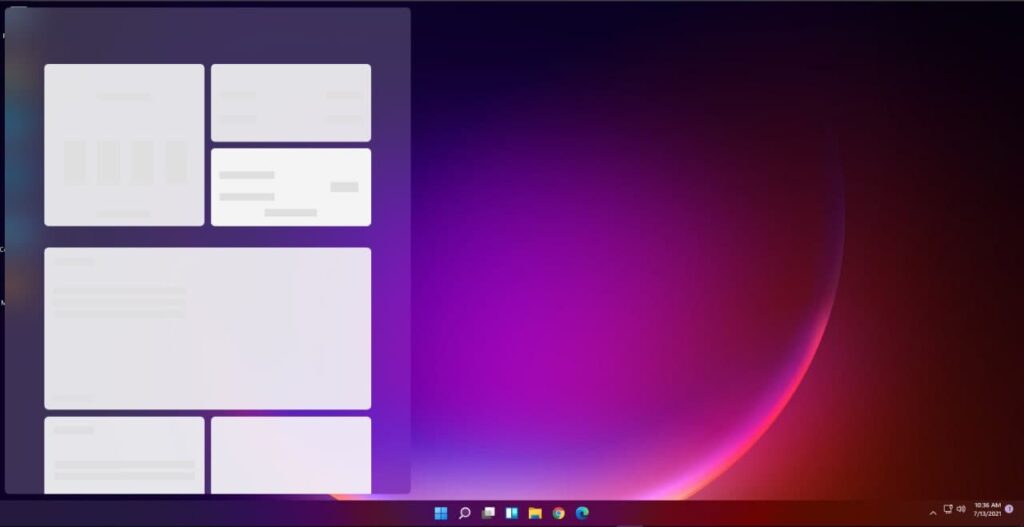 1. Sign-out and Sign-in again
Firstly, the list of issues on Windows 11's build 22000.65 mentions a fix if the Widgets screen appears to be blank. But, this should be applicable in other cases as well. Let us have a look.
1. From the Taskbar, click on the Widgets icon.
2. On the top right corner, click on the icon with your account picture or avatar.
3. On this screen, your Widgets preferences and account details will appear. Under your email address, click on Sign out.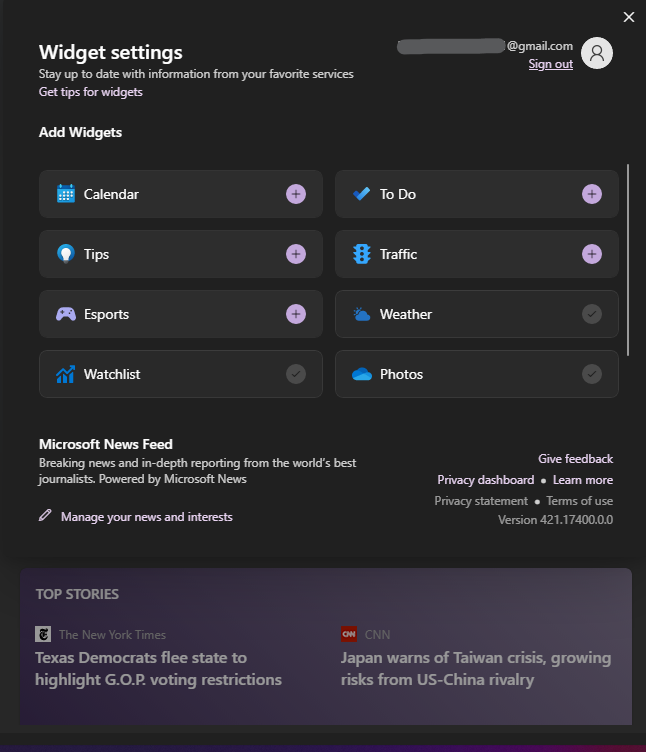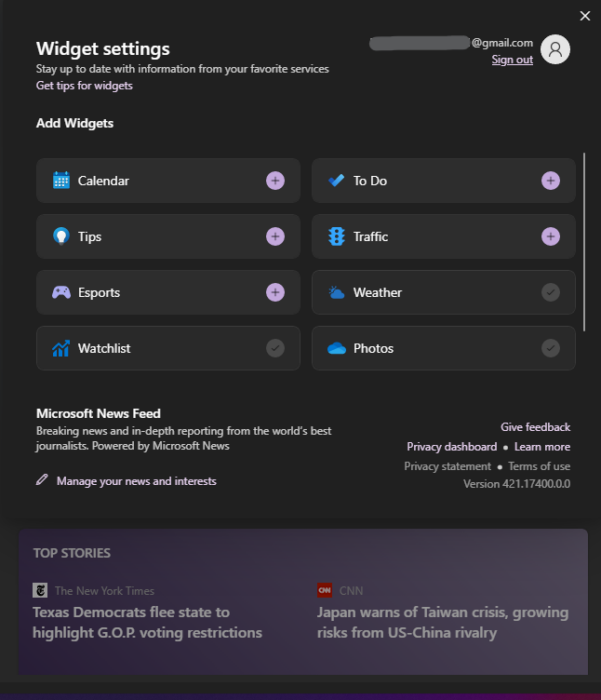 4. Finally, sign back into Windows Dashboard, and your Widgets should start working.
2. Enable Widgets in Group Policy
It's possible that you or a program might have disabled Windows 11 Widgets. Here's how to re-enable them using Group Policy.
1. On your keyboard, press Win+R keys together.
2. Type gpedit.msc and press enter.
3. Navigate to Computer Configuration > Administrative Templates > Windows Components > Widgets.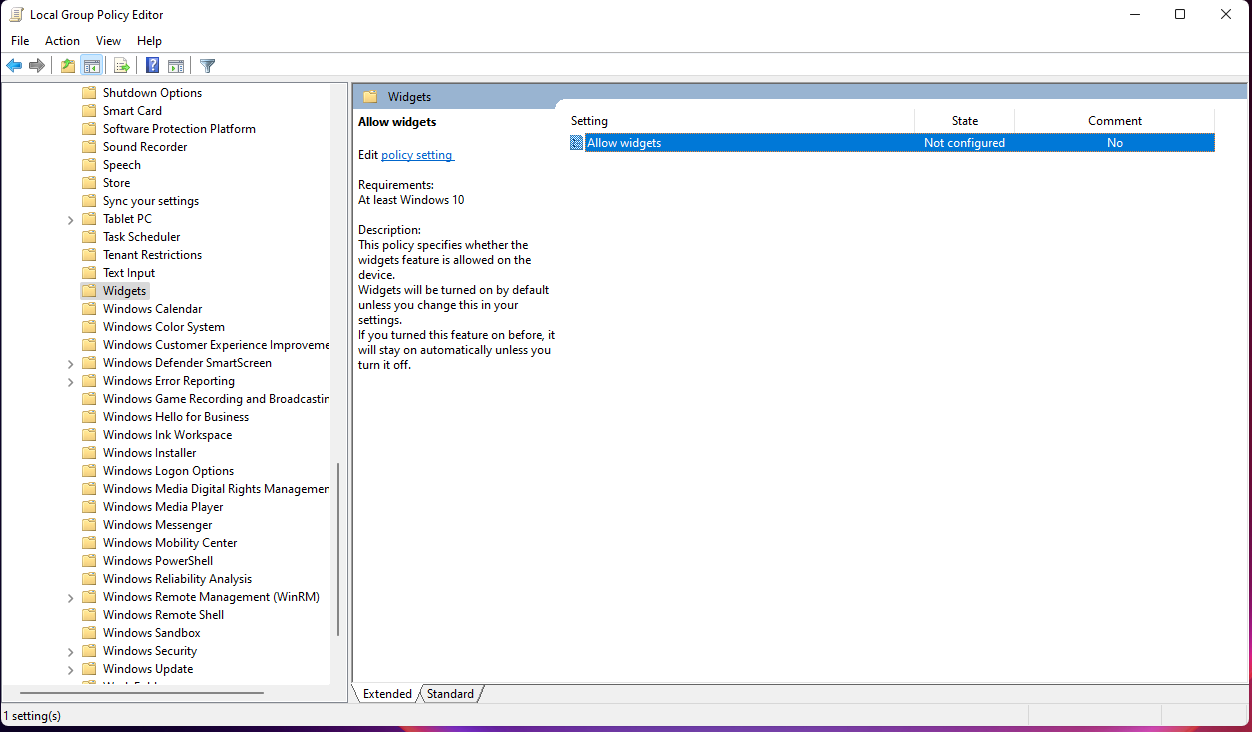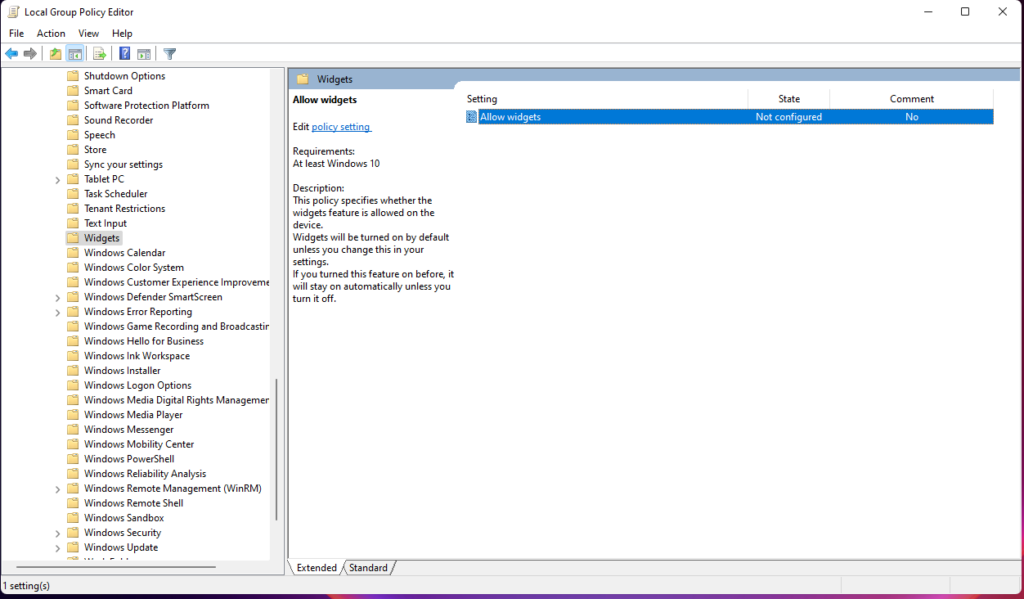 4. Double-click on the option reading "Allow widgets."
5. Finally, click on the "Not configured" and press OK.
That should get Windows 11 Widgets back to normal.
Did you face any issues with Windows 11 Widgets? Let us know in the comments below.
Also, make sure to check our Windows 11 guides and news.