Short Bytes: The IMEI (International Mobile Station Equipment Identity) is a unique number which is associated with your phone. The IMEI number is very important in emergency situations since it's like the fingerprint of your phone. Here, I'll be telling you various methods to find your phone's IMEI number, even if it's lost.
The IMEI number, also known as MEID number, acts as your phone's unique identifier. Since no two devices have the same IMEI or MEID number, it becomes the best tool to track lost phones.
This unique number is assigned to every new phone, and it's associated with the SIM card slot. So, if you are using a dual-SIM device, your phone will have two IMEI numbers.
As I told you, a phone's IMEI number becomes very important if it's lost or stolen. There are multiple ways to find your phone number. Let's take a look:
Method 1: Using USSD code to find IMEI number
It is very easy to find the IMEI number of your mobile phone. You will only need to dial *#06# and the IMEI will be displayed instantly on the screen.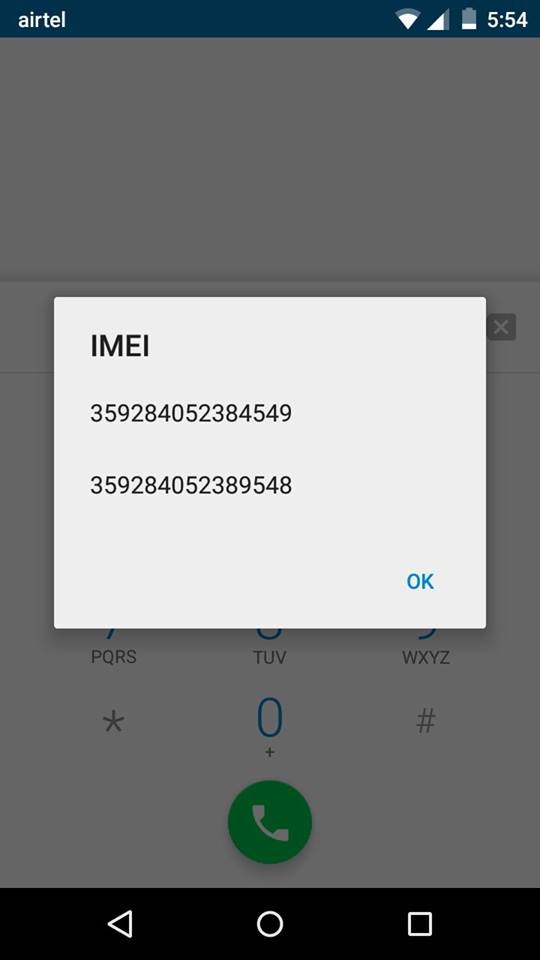 The IEMI number can also be found printed somewhere in the battery compartment of the phone. However, this method is obsolete since most smartphones come with a non-removable battery.
Method 2: Look in Settings to find IMEI number
You can also find the IMEI number of your Android phone by navigating to Settings> About Phone> Status> IMEI Information.
iOS users can find the IMEI number by navigating into Settings> General> About> IMEI.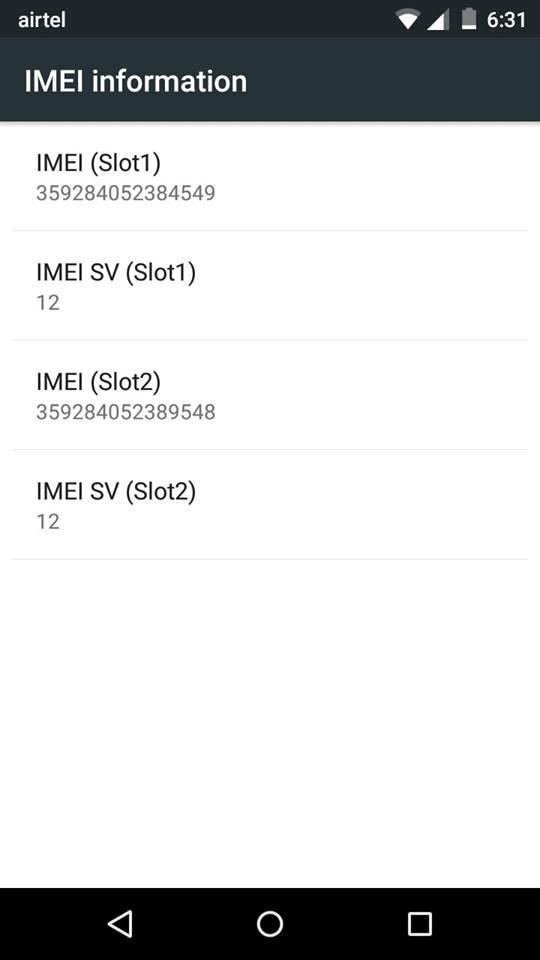 Method 3: How to find IMEI number if you've lost your phone?
IEMI numbers and serial numbers are generally printed on the smartphone box. Even if you have lost you smartphone, you can always find the IEMI number on the box.
But in cases where the Android user no longer possesses the smartphone box or the bill, here is what (s)he can do —
First open the Google Dashboard using your Google account which is linked to the lost Android phone. Now click the Android logo and it will show you all the devices connected to that Google account along with their IMEI numbers.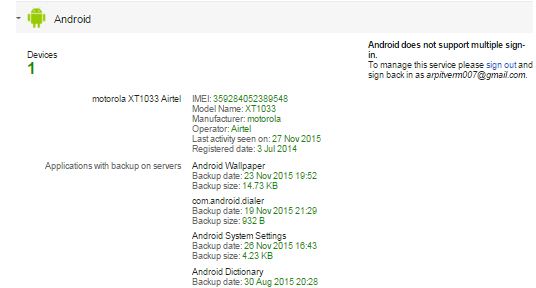 Did you find this method of finding IMEI number easy and reliable? Let us know in comments below.