Multitaskers can rejoice with the all-new multi-monitor features displayed at the Windows 11 Launch at Microsoft's Event. If you are a multitasker and like your work organized on a dual monitor setup, these features could be a huge boost for your workflow.
Windows 11 comes with these said features and they're quite easy to use. Here's how you can use the new multi-monitor features on any Windows 11 build easily.
Windows Now Remembers App Window Locations
Say you're a laptop user. Then, connect an external monitor to enhance your workflow. Once done, you disconnect the monitor. The next time you connect your monitor back to your laptop, all the app windows on your external monitor will restore to the same positions as they were before. Let us see how it works.
New Multi-Monitor Features in Display Settings
In the Settings > System > Display section, there are new options under the Multiple displays drop-down in Windows 11, as shown below: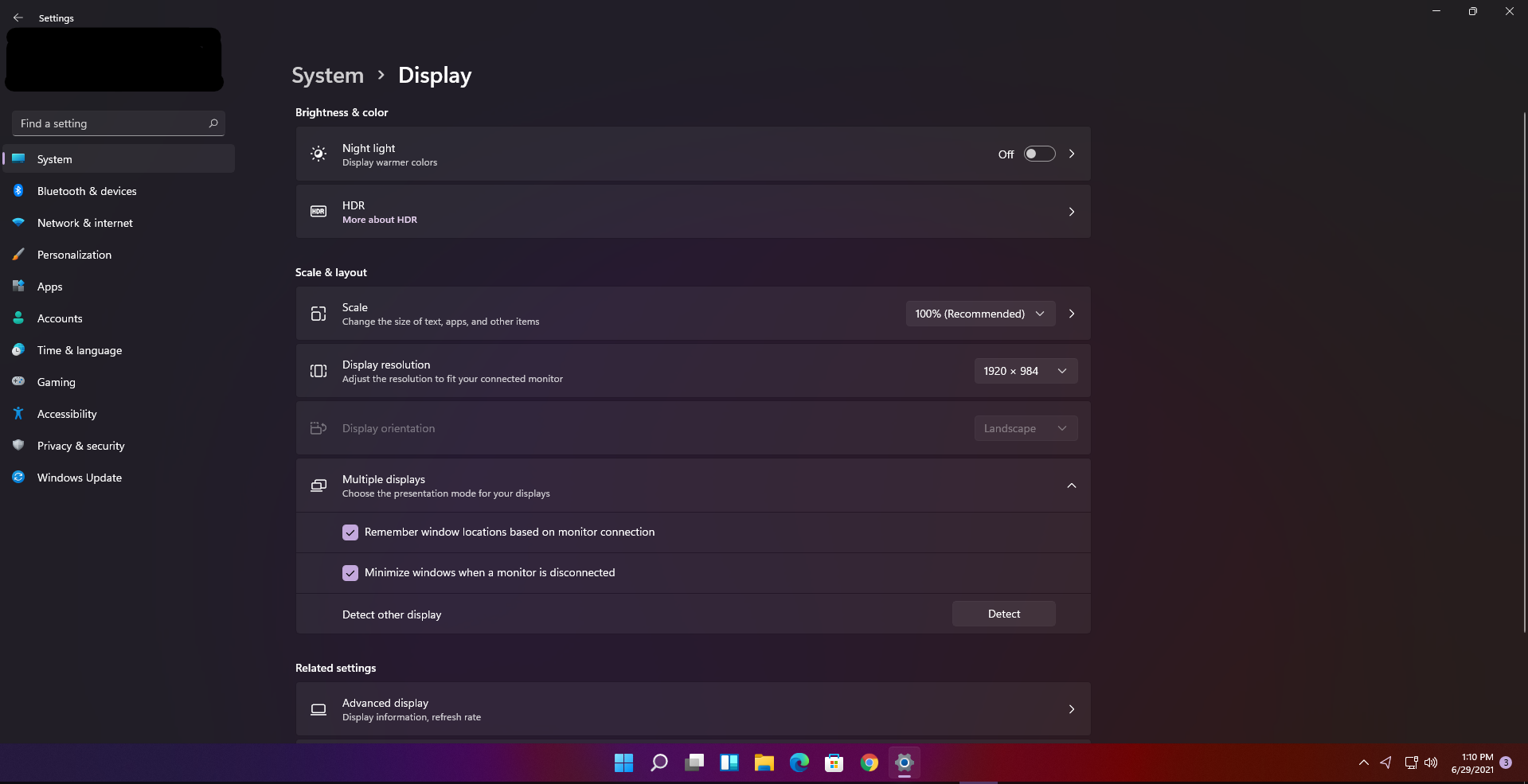 Turn on the "Remember window locations based on monitor connection" toggle. As a result, the setting will be turned on, and the new features are enabled. Let us see a visual representation of the same below.

As you can see, we have an Edge window opened on our primary monitor and Windows Explorer, and Spotify opened on the secondary monitor.
Now, let us disconnect the secondary monitor.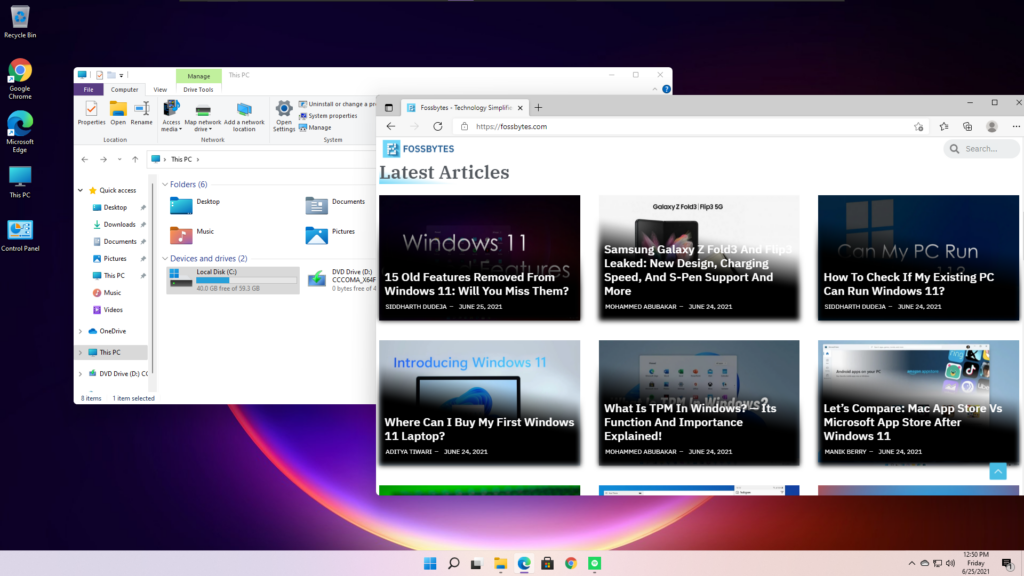 Upon disconnecting the secondary monitor, Spotify was minimized as a result of the "Minimize windows when a monitor is disconnected" setting being enabled.
But, the magic happens when we reconnect the secondary monitor.

We can see that Windows restored the app windows as they were before as soon as we reconnected the secondary display.
For instance, If you use multiple monitors daily, these features are for you. Microsoft may have considered adding them because users have complained about better multi-display support for a long time.
Also, make sure to check our detailed coverage of Windows 11 and useful Windows 11 guides.
Do you like the new multi-monitor features on Windows 11? Are you an avid multitasker? Let us know in the comments below.