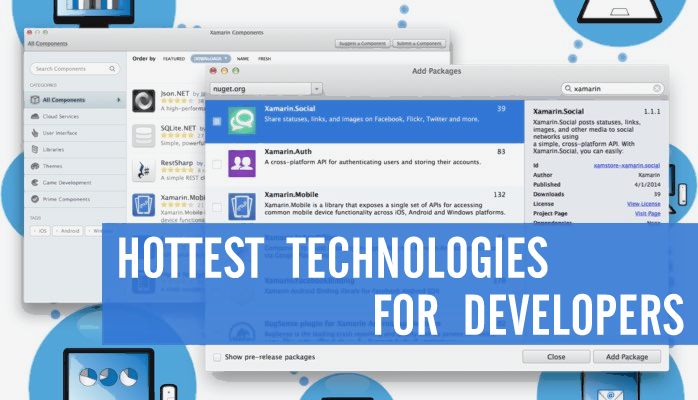 Short Bytes: With changing times, developers and programmers are stacking their arsenal with new tools. Now they are inclining towards game-changing technologies like cloud and Internet of Things. The same trend–and more insights–have been described in the latest Global Development Survey report. 
T
he latest Global Development Survey from the Evan Data Corporation is now out. After surveying 1,441 developers from all across the world, this report outlines various trends of the current technology world.
The report shows that today's developer community is interested in areas like robotics, cloud, and IoT.
Here are the key takeaways from this report:
1. Priorities of Big Data Analytics Developers:
The report tells that Big Data analytics developers are using their skills to develop applications for Internet of things (15.1%), technical services (10%), telecommunications (10%), manufacturing (non-computer related) (9.6%), and finance/insurance (9.4%).
2.Priorities of Data Mining App Developers:
The data mining app developers are focusing on developing applications for Robotics (56.4%), Arts, Entertainment and Recreation (56.3%), and Automotive (52.9%).
Their other areas of interest are telecommunications (48.3%), Internet of Things (47.1%) and manufacturing (46.7%).
3. Importance of IoT:
Overall, 45% developers say that Internet of Things is a big part of their future plans while 7% say that it's somewhat important to their strategy. The report shows that 29.5% of all developers are making IoT apps today.
4. Adoption of Cloud:
The increasing popularity of cloud technologies is reflected in this survey. Today, more than ever, 27.4% of all app developers are inclined to develop an app on the cloud.
Out of those, 66.9% are hoping to make a new cloud-based app in next one year. Out of all developers, 81.3% developers are making stuff on the cloud.
Developers are climbing up the ladder that takes them to the cloud due to its various advantages like better security, better user experience, more reliability, cheaper options, and better data center speed.
5. Importance of AI:
41% developers call artificial intelligence a very important part of their future plans. This has become popular due to the new AI firms providing a subscription model, making things easier for independent developers and startups.
Did you find this article helpful? Don't forget to drop your feedback in the comments section below.
Also Read: How To Become A Data Scientist: Infographic