Short Bytes: The famous Autobots from the Transformers movie series are real now. A Turkish company named Letvision has developed its own transformers known as Letrons. ANTIMON is the first one which is actually a BMW 3-Series.
W
e thought Transformers were only confined to the movie series. But a Turkish company, Letvision, actually went ahead to fulfill the dream of millions of people around the world. To design a car that transforms into an Optimus Prime brother.
Letvision calls their family of transformers as Letrons. The first member of the Letrons family is ANTIMON which is actually a BMW 3-Series. It was completed in 8 months by a team of 12 engineers and 4 supporting technicians.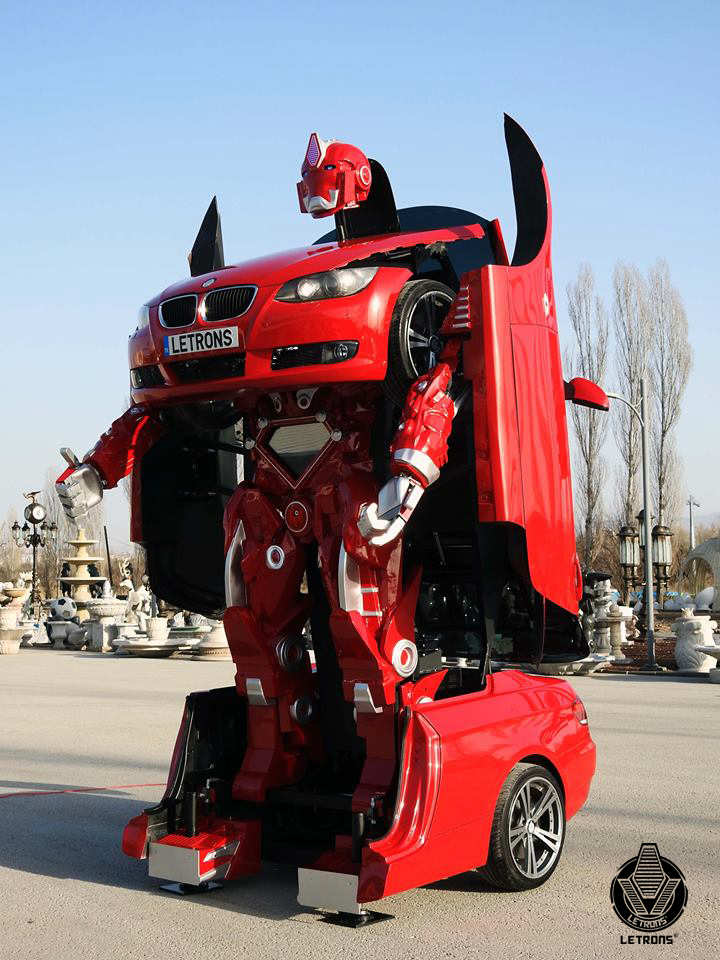 As expected, the ANTIMON is not that much advanced as the transformers we have seen in the movies. It can be converted from a normal car to a standing Autobot with movable hands but you can't enjoy a ride in the modified car. The car can be driven using a remote controller but it's not fit for normal traffic conditions. The car has an electric engine, the creators of Letrons hint the possibility of a driveable version in the future.
https://www.youtube.com/watch?v=2e6BlH_SP7k&
It is not that the ANTIMON is a standing structure of the metal. It has interaction abilities allowing him to perform speech and movement in real time. It can move its fingers, wrists, neck, and hands.
The Letrons can't walk, as of now. The company is expecting appropriate funding to carry on further research to give walking abilities to the Letrons. Also, ANTIMON isn't alone, there are other models they've been working on, namely, BIZMUT, ARGON, WOLFRAM, and TANFAL.
Read more about Letrons on their official website.
If you have something to add, tell us in the comments below.
Also Read: This 280-Year-Old Algorithm Powers New Google Trips Apps