Apple has parted ways with the home button and along with it ceased the golden period of TouchID. Not only Apple is advancing by introducing new methods of authentication, cops and investigation are also getting smart by inventing new workarounds.
A report by Elcomsoft, a forensic agency has advised cops to avoid looking at suspect's iPhone to avoid FaceID lock-out. iPhones with Face ID attempt face recognition five times before requiring the passcode to unlock the device. Since passcode is fairly difficult to obtain and falls under different laws in the US, cracking open a device using Face ID is easier.
The presentation slides from Elcomsoft obtained by the Motherboard read, "iPhone X: don't look at the screen, or else… The same thing will occur as happened in Apple's event."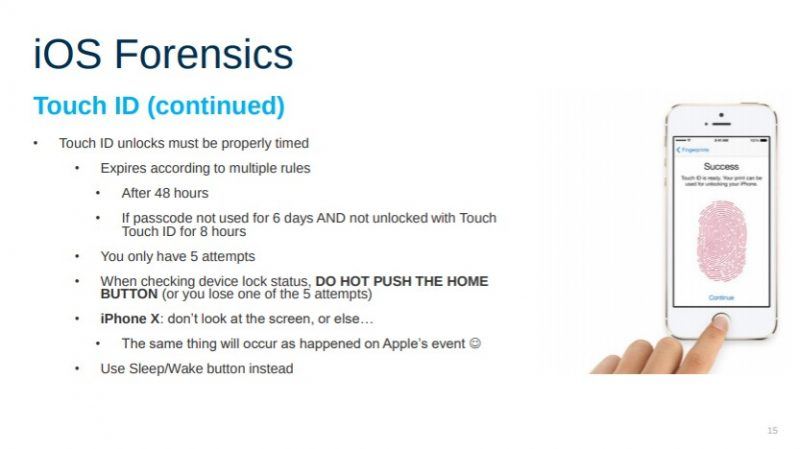 The slide refers to the Apple's 2017 even when iPhone X was launched and was the first iPhone to feature Face ID.
Vladimir Katalov, CEO of Elcomsoft told the Motherboard, "This is quite simple. Passcode is required after five unsuccessful attempts to match a face, So by looking into suspect's phone, [the] investigator immediately lose one of [the] attempts."
This news comes after a recent event where law enforcement agencies forced a suspect to unlock his iPhone using Face ID.