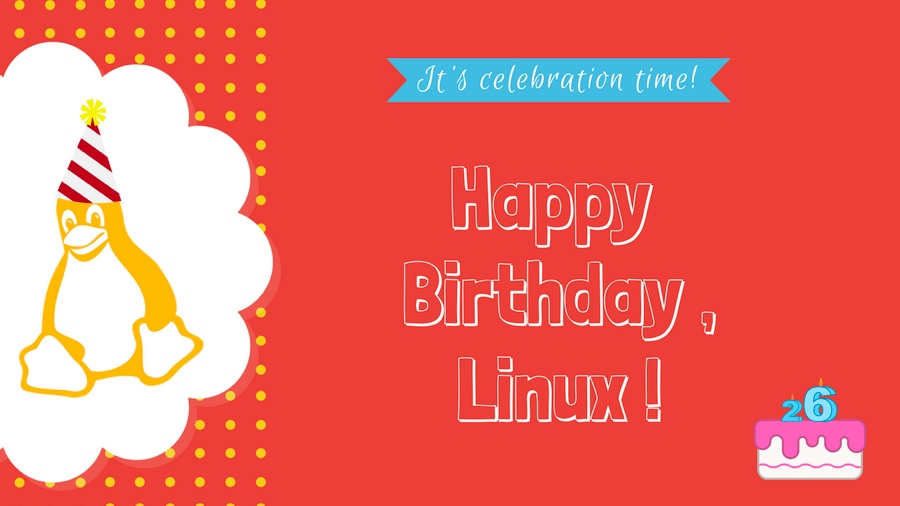 Short Bytes: This week we are celebrating the 26th birthday of Linux. Created by Linus Torvalds, this open source project has emerged as one of the world's most successful software projects. With time, Linux kernel is changing with an insane 7.71 patches per hour and more developers are contributing to it.
Today, on 25th August, Linux has turned 26 years old. On this day, in 1991, Linus Torvalds sent out a message asking for assistance for developers and told them about his new personal project–and the rest is history.
Over the course of past 26 years, this operating system has become an integral part of our lives. It powers data centers, our smartphones, supercomputers, websites, routers, entertainment systems, and whatnot.
While Linux has been unable to beat Microsoft Windows on the desktop, it's being used by millions of open source lovers all across the world. Interestingly, Microsoft has recently expressed great interest in Linux and open source technologies.
26 years later, Linux is one of the world's most successful open source projects with 24 million lines of code.
"During the period between the 3.19 and 4.7 releases, the kernel community was merging changes at an average rate of 7.8 patches per hour; that is a slight increase from the 7.71 patches per hour seen in the previous version of this report, and a continuation of the longterm trend toward higher patch volumes."
— The Linux Foundation wrote in its detailed report on the progress of operating system last year.
Happy 26th Birthday, Linux! :D