Fans around the world are desperately waiting for any official statement on GTA 6. However, Rockstar Games is still not ready to reveal anything. So, curious fans have been working on their own amazing as well as crazy theories on Grand Theft Auto 6.
However, one fan went one step ahead and created a GTA 6 map concept featuring all the classic locations in all popular GTA titles.
The fan included cities like Vice City, Las Venturas, Liberty City, San Fierro, Los Santos, and Carcer City on the map.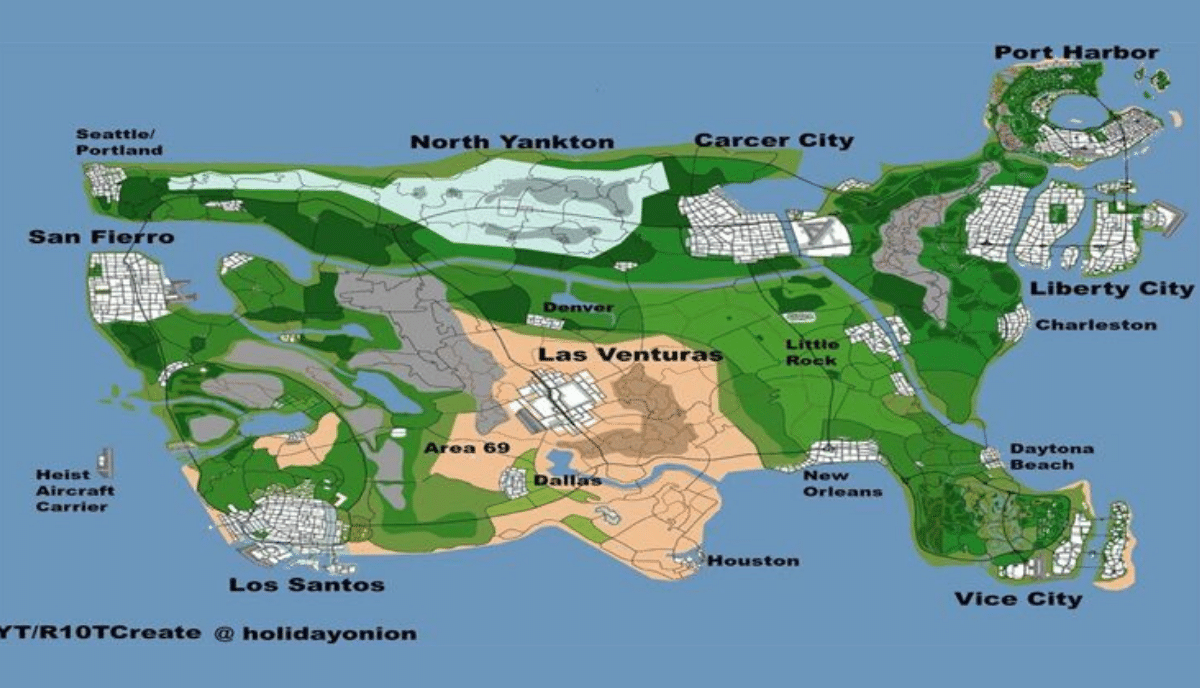 What's interesting is that the map concept looks a lot like the map of the United States. All the major game cities are placed based on the locations of their real-life counterparts. So, it's pretty clear that the fan has put a lot of work to prepare this map.
It's highly unlikely that Rockstar will include all the classic cities of the franchise in the GTA 6 map. It would require a lot of work, and they'll have to compromise with details. This further means that each city in the game will lack detailing, which is a big no for any GTA game.
However, given all the time Rockstar is taking to complete the game, it's still exciting to think about it.
I had goosebumps looking at the map even though I know it's just a concept by a dedicated fan. That is because experiencing cities like Vice City and Liberty City again in GTA 6 would be extremely nostalgic.
It is not the first rumor revolving around GTA 6 locations. A previous rumor also speculated that GTA 6 would take us back to Vice City.
However, according to the rumor, there will be two new locations inspired by Fort Lauderdale, Florida, and the capital of Columbia, Bogota.