Short Bytes: Google's data servers are being used to host illegal pornographic content. It has come to light that various websites exploit a loophole, they upload a video on YouTube and create a private link to the video which is then embedded elsewhere. Such videos don't appear on YouTube, and the Content ID system doesn't check them.
Y
ouTube is probably the biggest online video sharing platform existing on the planet. From its initial days, YouTube has made sure that pornographic content doesn't appear on the website. However, such content might not be visible to the users directly, but it is there on YouTube (Google's servers), and it is being used to feed an uncountable number of people on third-party websites.
Various websites facilitating pornographic content exploit a loophole in YouTube's operation. This loophole has already being used by websites who upload pirated content on YouTube. Yes, it is there, and everyone knows it. Most of it is well listed on YouTube.
They upload a video on YouTube and generate a private link for it. The video doesn't appear publically on YouTube and sneaks out through the Content ID, a piracy protection system. The private link is then embedded on pirate websites, using Google's server as a hosting service, where the videos are streamed through googlevideo.com. It is the same domain which serves videos on YouTube.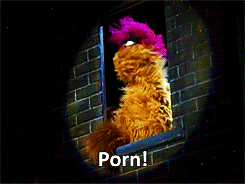 This process is implemented by various websites which provide pirated adult content. They use Google's servers to host the videos and embed them on their websites. This issue is known to adult content producing names, and generally, it takes around three weeks for the removal of the content.
Another hosting source is Google Drive, the company's free cloud storage solution. It is also used to fuel various websites serving graphic content. As of this writing, more than 48 thousand takedown requests, for the domain googlevideo.com, have been sent to Google.
It's unlikely for YouTube to be unaware of this situation. But the reality is that YouTube, determined to protect the rights of the copyright holders, might have become a huge source of illegal content on the internet.
What are your views on this? Drop your thoughts in the comments below.
Also Read: WhatsApp's Alleged "Secret Backdoor" Is Actually A "Feature", Company Claims