Once again, Google has taken a plunge at social apps market with the beta release of Neighbourly, a new mobile app designed to help you learn more about your neighborhood by asking questions from local residents.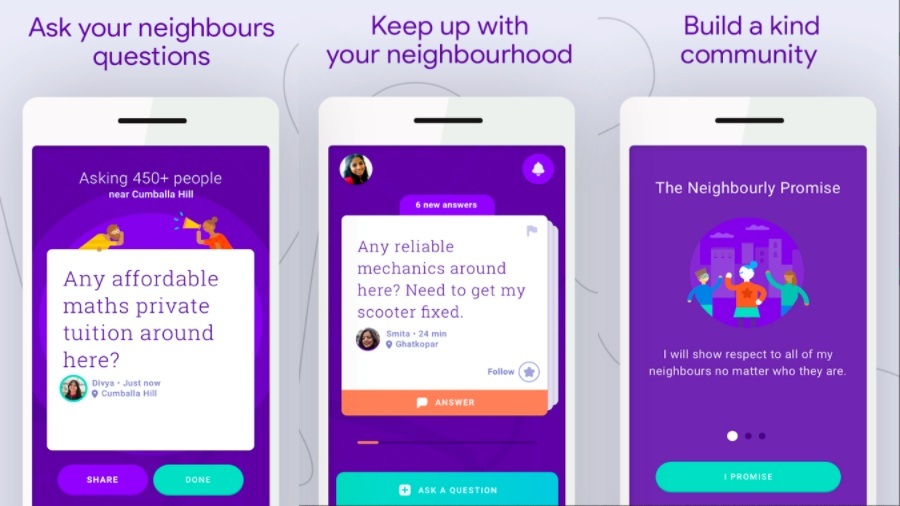 The beta version of this app is only available on Android at present and is open to residents of Mumbai, India. But Google will most likely expand the app to other cities quite soon. So if you live in Mumbai and have an Android device, use Neighbourly right away to solve your local queries.
You can type out your questions or use your voice as input in English and eight Indian languages. While you wait for answers, there are Q&A cards that you can swipe through or write answers to the unanswered ones through text or voice.
There is also an option to share questions to seek answers from those who don't use the Neighbourly app. The app does not share the personal information of users, but other users can see you profile picture and first name.
Neighbourly is undoubtedly a great way to find out about local services and facilities nearby from people who live there as they would know better. It should come handy for people who have just moved in or want to explore other parts of their city.
Although Google already has a similar service in Maps where local guides are encouraged to add reviews, photographs, and answer questions to gather hyperlocal information for the masses to use.