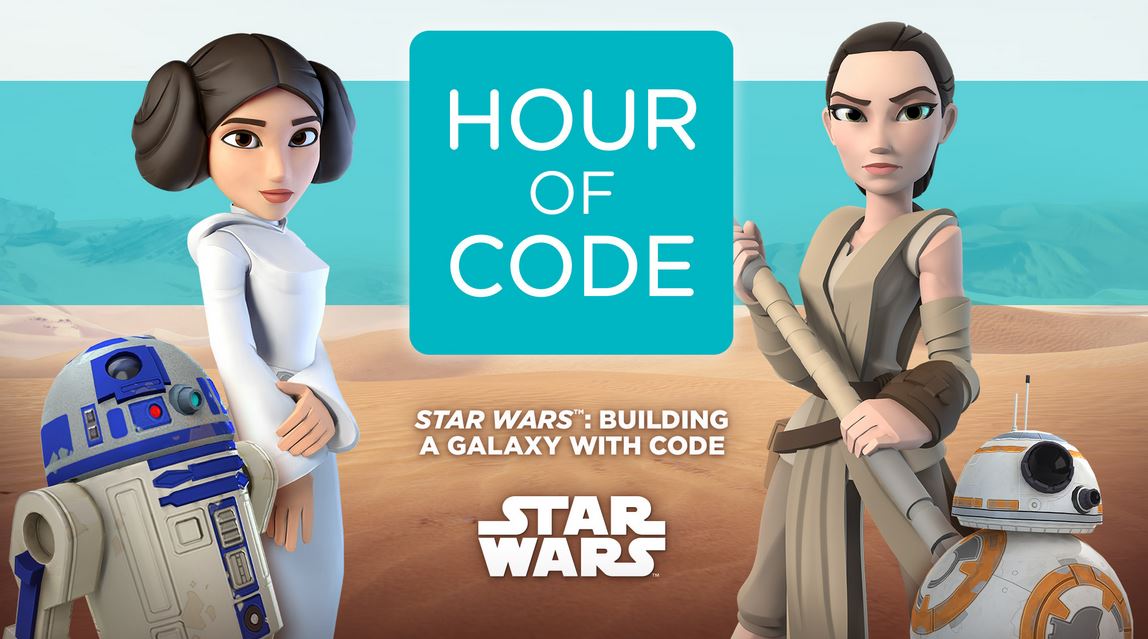 Short Bytes: Code.org has partnered with Star Wars to bring an introductory coding course based on JavaScript. This course starts with the JavaScript basics and guides you to the details with the help of BB-8 and Rey.
I
f you are aware of the
learn to code
movement, you must have heard about Code.org, a non-profit organization that aims at making coding more easy and accessible to the masses.
Continuing its steps to make coding more interesting, Code.org has introduced a Star Wars JavaScript program that stars BB-8 and Rey.
This Star Wars coding tutorial starts with JavaScript basics using dragging and dropping and code selections in real time. While the Star Wars theme music plays in the background, BB-8 drone moves according to the commands and Rey provides guidance.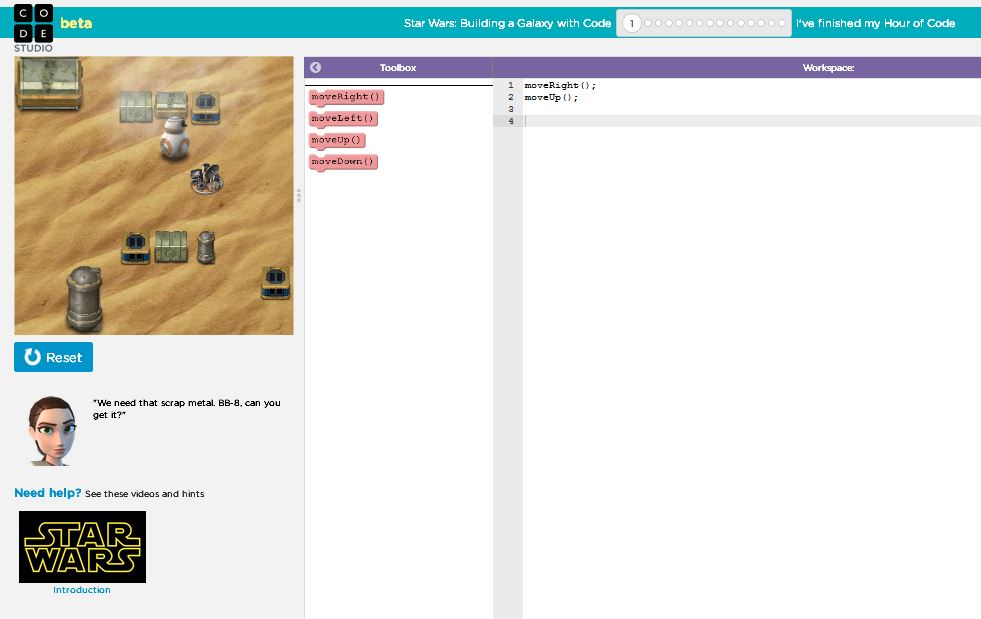 In the later stages of Star Wars: Building a Galaxy with Code, you are given chances to explore the wider world of coding.
This coding game is designed for ages 11+ and looks like a great way to step into the world of coding with the help of BB-8 and Rey. The upcoming program promises to bring language support beside English and smartphone support.
Start exploring the world of coding with Star Wars by clicking on the link below: