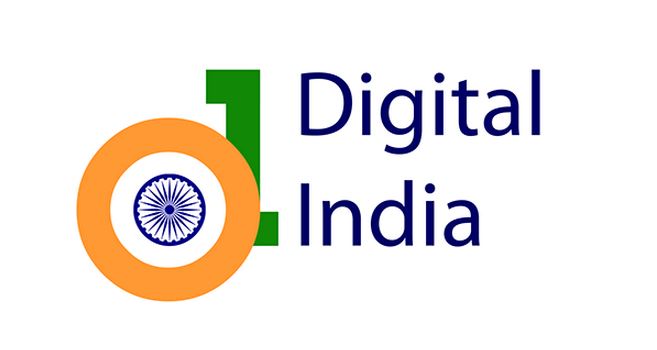 Even wondered about the ways which should be used to easily connect people to the government and their accessibility should be made easy with information technology? Got some innovative idea? Now is your chance to apply them.
"If the Indian Prime Minister's Office had an app, what would it do?"
The question you read above is being asked by Google to you. Wondering why? Google and Indian government has partnered to launch a contest to make an app for Prime Minister Narendra Modi's office.
If you are interested, you can sign up following the links given ahead to give ideas or you can participate as a team to develop the app for the Prime Minister's Office.
Where to apply and what's the procedure?
Website for sign up and submission: MyGov.in
There are three phases of this contest. The first phase is the idea submission phase followed by the wireframe development phase. The final phase of the contest is the app development phase.
The last date for submission for phase 1 is 12th March, 2015 by 5:00 PM IST.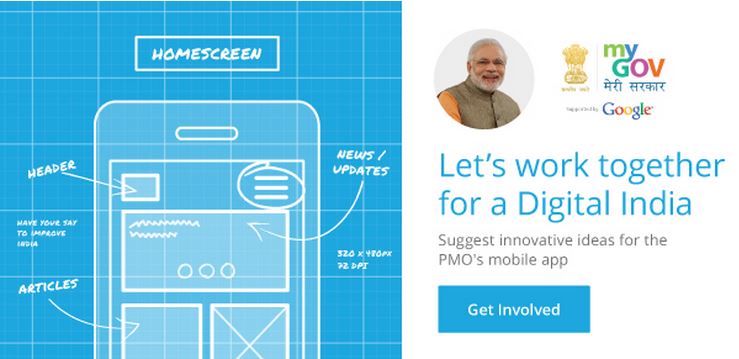 The selected ideas from the first phase will win an Android One device. Selected ideas will get an appreciation certification from the Indian Government along with this device from Google. The top five shortlisted teams have an opportunity to be mentored by Google to build the app. The final winning team will get a sponsored trip to USA and visit Google Headquarters meeting a Google Developers team.
India is witnessing a change faster than any other country of the world with information technology as the main driving force. More than 6 million Indian Citizens are accessing the web for the very first time each month on their phones. Keeping in mind the power of mobile India, Indian government has partnered with Google. This is a first of its kind partnership and this app development is part of the Digital India program. 
Note: This contest is open to the Indian Citizens only.
Speaking about the need for a technological revolution and lack of youth's interest in entrepreneurship, PM Modi said:
"Innovations should happen in this country and the government will adopt those innovations," said Modi. "Perhaps the biggest challenge is to innovate… Why didn't a Google happen out of India?"
Prime Minister Narendra Modi launched this contest over the weekend. Watch the video below:
Going to sign up for the contest to build app for Indian Prime Mister right away? Tell us in comments!