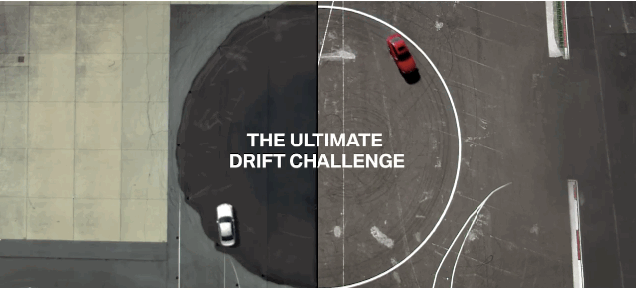 Self-driving cars are becoming utterly important in the automobile industry and from the past 2-3 years, we are being greeted with different companies showing off their new innovations and technologies. Giants of the car market like BMW, GM, Audi and others are busy doing research on the future autonomous vehicles.
R
ecently Google too made its
first prototype
of its fully-functional self-driving car public. Just when you thought that BMW's focus on efficient technology has overshadowed the fun factor, they did something very cool.
The video which you're going to watch ahead is absolutely mesmerizing. In this video, BMW has put its self-driving (also, a self-drifting car) car prototype against the Formula Drift Champion, Dai Yoshihara.
At CES 2014, BMW announced some new technologies under their Connected Drive label. Last year BMW showcased its ActiveAssist prototype and it was all about system's ability to control, hold and correct a skid. This was the birth of BMW's self-driving car. BMW decided to take to another level and decided to show off its caliber against a guy who is the master of this art.
The fight was kind of unfair because Yoshihara was driving on a dry tarmac patch while BMW was running on a damp skidpad. Nevertheless, watching the BMW sitting with his arms folded in the driver's seat is a feast for the eyes.
Watch the complete video below:
Also read: One More "Big" Thing from Apple: Apple Car Becoming a Reality
Did you like this video of the man against the machine? Share this with your friends!