Google Stadia is a cloud-based game streaming subscription service which allows users to play games using any monitor with Chrome support. With AT&T's newest offer, you can even get up to 6 months of a Stadia Pro subscription. However, this offer is only available to new and existing wireless customers on eligible unlimited plans. Fiber users who have a connection of 300Mbps or higher can also redeem this offer.
Stadia has over 170 game titles available, which users can play on any device such as PC, laptop, TV, Apple, and Android devices.
How do I redeem 6 months of Stadia Pro?
Purchase a 5G device on a qualifying AT&T plan or subscribe to a new AT&T Fiber service. You will receive a link with a redemption code both after login and via email. Click the redemption link, sign up, download, and start gaming. Existing fiber users can also redeem this offer if they have a connection of 300Mbps or higher.
What do you get with Stadia Pro?
With Stadia Pro, you can stream games at 4K/60fps/HDR with 5.1 surround sound. You will get access to a growing library of free games for as long as your Stadia Pro subscription is active. You will also get one free game every month, along with special discounts on Stadia Pro.
How much does Stadia Pro actually cost?
A Stadia Pro subscription is priced at $9.99 / £8.99 per month.
Which popular games are on Stadia?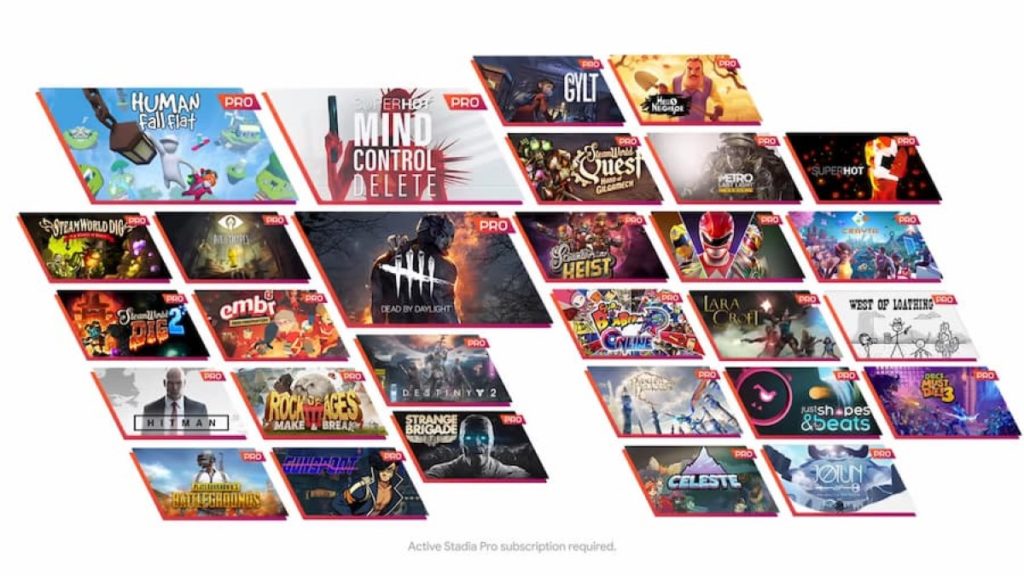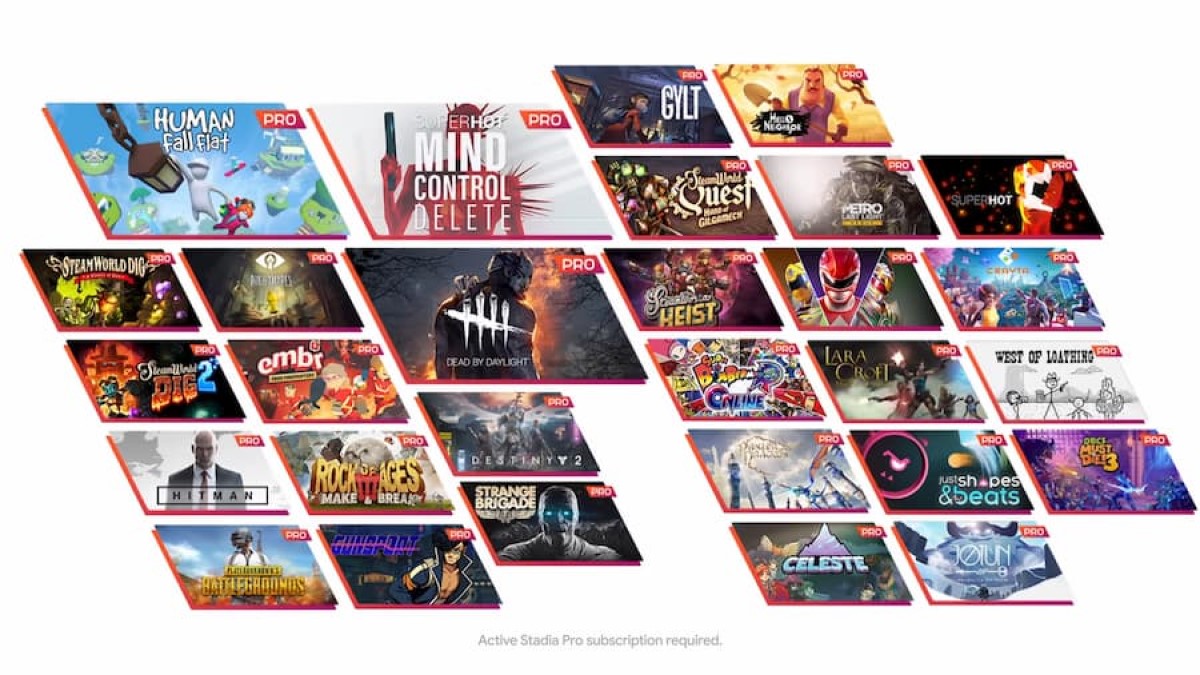 Stadia is home to many popular AAA titles and award-winning video games such as RDR2, Doom Eternal, Assassin's Creed Valhalla, Cyberpunk 2077, and many more. With Stadia Pro, you also get a library of free games to play, such as Dead by Daylight, Human Fall Flat, Little Nightmares II, PUBG: Pioneer Edition, Resident Evil 7 biohazard Gold Edition, Secret Neighbor, and Star Wars: Jedi Fallen Order.
Which upcoming games are coming to Stadia?
Many new and old games are making their way to Stadia, including Resident Evil Village, Far Cry 6, Rainbow 6 Siege, and For Honor. Although Stadia recently closed down some of its first-party studios, so don't expect any exclusives on this platform yet.
When will Stadia start charging you?
After six months have passed, Google will start charging you $9.99 / £8.99 per month. So make sure to end your subscription before that time.