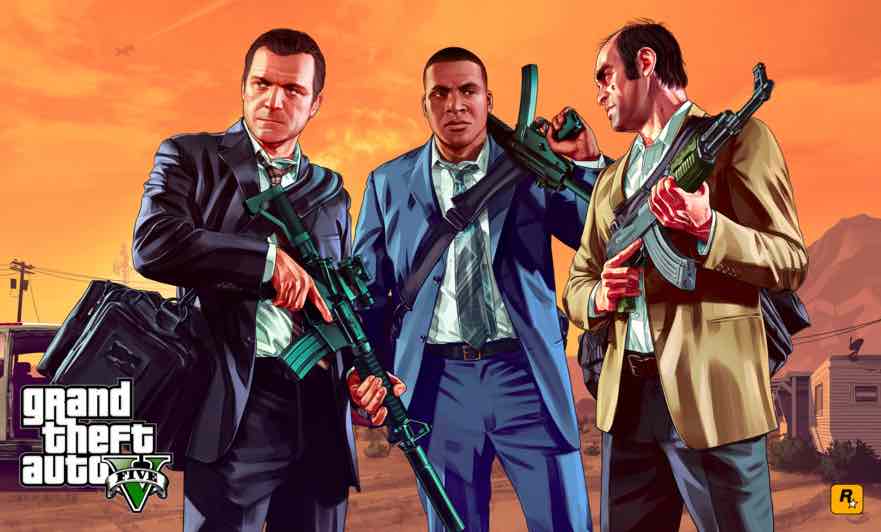 Short Bytes: Former Rockstar boss and GTA developer Leslie Benzie has sued the game studio for $150 million. He claims that after his return from the 17-month long sabbatical, he was barred from entering the offices and his royalty payments were terminated. Now, both parties are looking to resolve the dispute with the help of judiciary.
Earlier this year, it was reported that Leslie Benzies, Rockstar North Studio head, left the company after being on sabbatical after the release of Grand Theft Auto V. Well, the latest developments suggest that this isn't exactly true.
In a press release issued from Leslie Benzies' legal team, it was said that Mr. Benzies found many "deceptions" on the part of Take-Two, Rockstar, Rockstar North Ltd, Sam Houser and Dan Houser.
The notice claimed that Benzies was forced to leave the company and his royalty payments were terminated based upon the arbitrary actions of company's royalty allocation committee.
Also Read: Hacker Installs Windows 95, Flappy Bird and GTA On His Smartwatch
If we turn the pages of the past, back in 2008, after working for many years at Rockstar, Benzies entered a long-term agreement. However, when he attempted to resume his duties upon the end of his sabbatical on April 1, 2015, Benzies found himself unable to enter the Rockstar North office.
The story took a sharp turn like the one we see in the Hollywood movies when a counter-suit was filed against him, citing a breach of contract.
It was said that Benzies left the company without any "good reason" and, therefore, he is not entitled to any royalties.
Explaining further regarding the current situation of this matter, a court document states, "The parties to this action have sought unsuccessfully to resolve this issue through mediation and now seek judicial clarification that would resolve this controversy."
We'll have to wait and see how this story ends. Stay tuned with fossBytes for more updates on the same.