After Facebook announced its 'Your Time on Facebook' tool four months ago, the feature has been made available to the users starting from today.
The tool allows users to view the minutes they are spending on Facebook on a device each day. Users can set a daily limit and trigger a reminder once they have scrolled through their Facebook news feed for a particular time.
The new feature also offers shortcuts to access notifications, News Feed and friend request settings directly from the dashboard.
The feature meant to track Facebook usage has been buried deep in the Android and iOS app. The dashboard can be accessed by visiting the More option > 'Settings & Privacy' and then click on 'Your Time on Facebook.'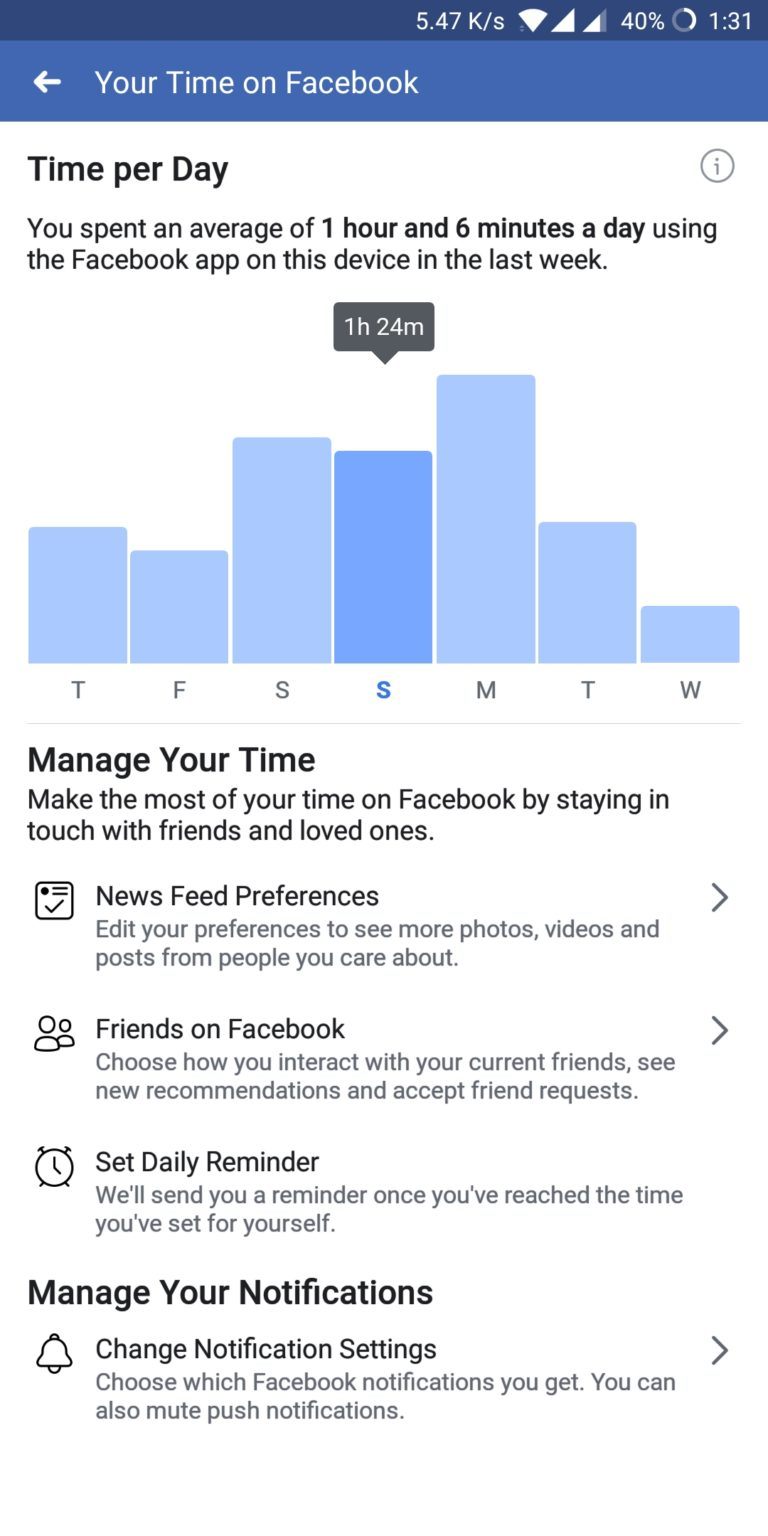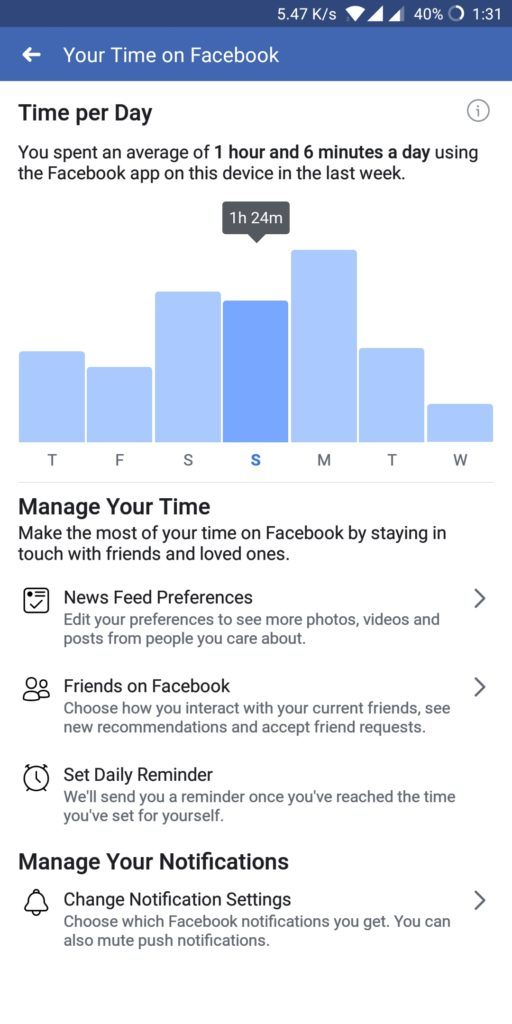 Facebook also announced a similar tool for Instagram as well to help users from tracking the time they are spending on the Android and iOS app of the social networking platform. The Instagram tool has been named 'Your Activity Tab' and can be accessed by clicking on the More option in the app.
The feature is yet far from perfect as it tracks only the usage on a particular device and does not take into consideration the time any user spends on Facebook on the desktop.