You think you're spending too much time on Facebook and Instagram? Now you can put a limit on the time you are spending on these apps.
In a blog post made today, Facebook has announced that they are bringing Activity Dashboard, a daily reminder and a new way to limit notifications on Facebook and Instagram. The tools have been developed with the help of inputs from leading mental health experts, organizations and feedback from the community itself.
"We hope is that these tools give people more control over the time they spend on our platforms and also foster conversations between parents and teens about the online habits that are right for them."
The dashboard allows users to view the average time and total time spent on each app on a daily basis. You can also set a daily reminder which notifies you when you have reached the amount of time you have spent on the app on that day. Also, now, you can mute notifications with "Mute Push Notifications" to turn off notifications for a period.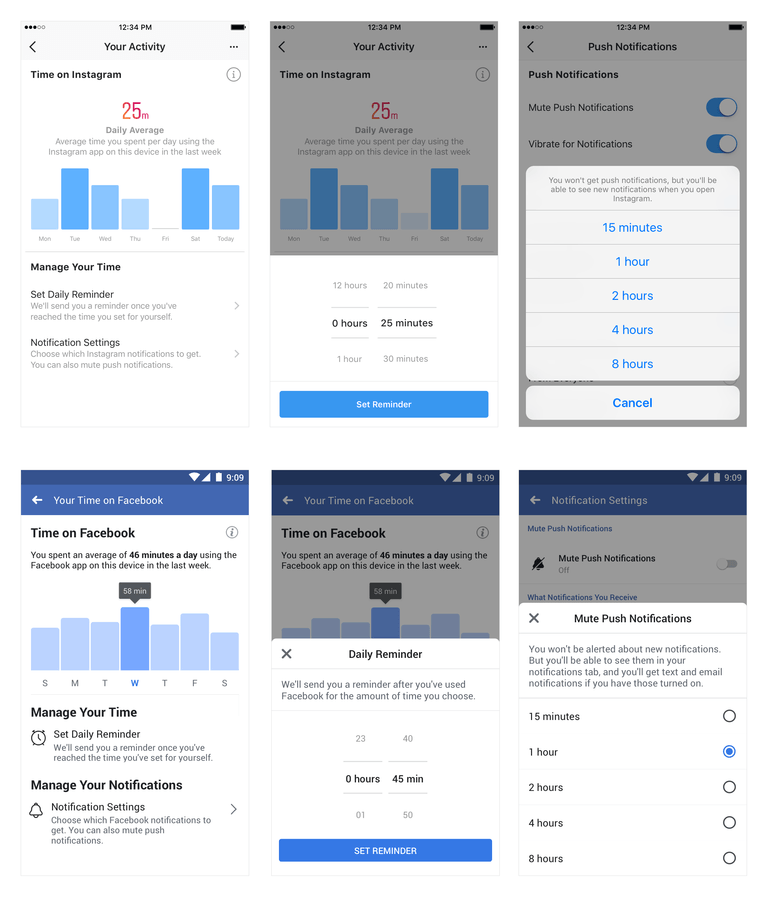 The blog also bragged about the other tools and features which have been included on Facebook with the intent of improving the overall user experience. The additional tools include Most Relevant Posts, See First, Unfollow, and Keyword Snooze.
Instagram has also added "You're All Caught Up" message which pops up when you have seen every post from two days.
The set of tools are a result of the backlash the social networking sites have received for the absence of any means to limit and view the time you are spending on the apps.
As per the announcement, the tools will soon be rolled out for the users.