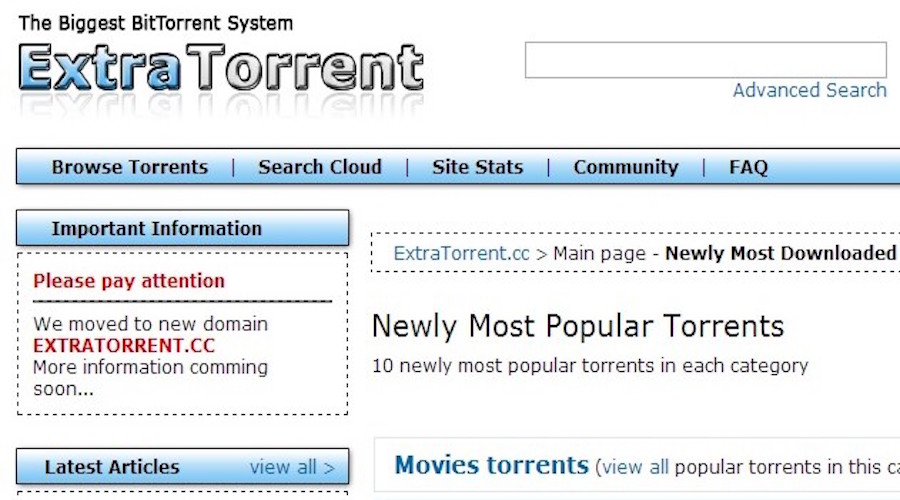 Short Bytes: Facebook has removed the official page of ExtraTorrent. The social network has taken this step against ExtraTorrent after repeated complaints from copyright holders. Facebook has also disabled the accounts of users who were moderating the Facebook page.
W
hen KickassTorrents went down, soon it was revealed
how Apple and Facebook helped
to bust the website. It looks like Facebook is taking actions against another notorious torrent website by removing its official Facebook page.
According to the latest reports, the social network is taking such steps against ExtraTorrent after multiple complaints made by copyright holders.
It's a well-known fact that Facebook takes measures to curb piracy and remove the copyright-infringing links from its website. Along the similar lines, Facebook has repeatedly flagged the ExtraTorrent Facebook page for copyright infringement. Recently, it resulted in the removal of the page.
Facebook didn't stop there. After deleting the official ExtraTorrent page with tens of thousands of likes, Facebook blocked multiple fan pages as well. ExtraTorrent operator SaM says that Facebook even disabled the profiles of users who were moderating the ExtraTorrent page.
TF writes that although the ExtraTorrent page didn't share any infringing links, it did list the website's URL and official mirrors in the profile. Probably, this was enough to spark the anger of Facebook.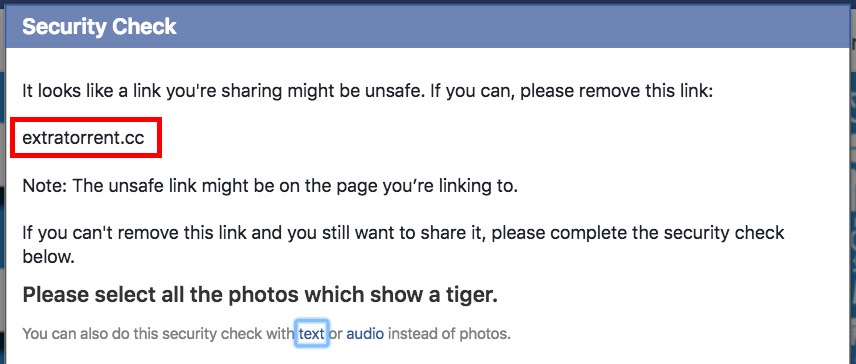 Facebook has also added a mandatory security check for the Facebook users who try to share ExtraTorrent links on their profiles. "It looks like a link you're sharing might be unsafe. If you can, please remove this link," Facebook adds.
So, after the demise of KickassTorrents and Torrentz.eu, is ExtraTorrent the next big fish in government's sight? Don't forget to drop your views in the comments section below.
Also Read: Best KickassTorrents Alternatives — Top 10 Torrent Websites Of 2016