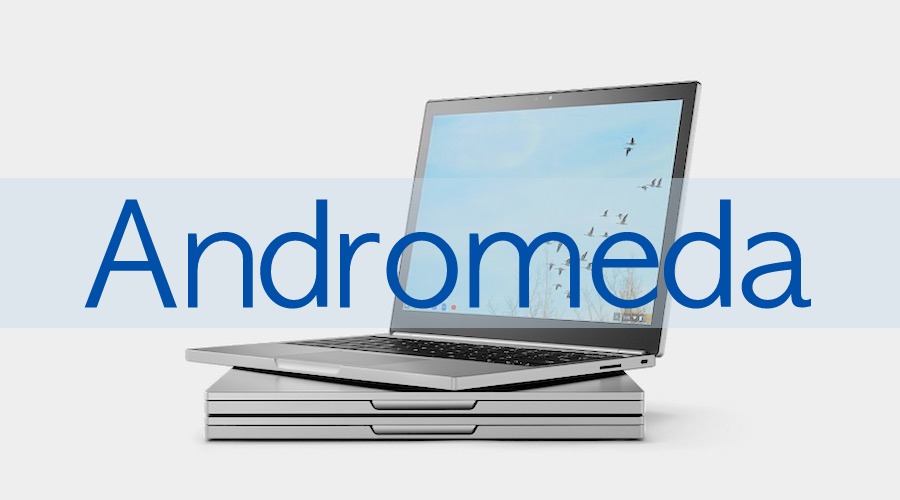 Short Bytes: Reports suggest that Google is working on a new hybrid OS which is a combination of Android and Chrome OS. The company will be ditching Chrome OS for the new spinoff Andromeda OS. It is expected that Google will unwrap Andromeda at the hardware event on October 4.
W
e have been hearing since last year that Google has plans to
scrap off the Chrome OS
. The recent air of rumors has strengthened the earlier beliefs of a new operating system down the line.
Andromeda, an Android+Chrome OS hybrid is being prepared in Google's Kitchen. Named after a galaxy, the new spinoff OS is aimed for a new line of computer devices Google plans to launch in 2017. Here are some things you need to know about Andromeda:
It will be Androidish
The new operating system in the oven is a combination of Android and Chrome OS. But Andromeda would have Chrome OS features stuffed into the Android OS. We can assume from the name itself. It's Andromeda, signifying a large proportion of Android.
Google's earlier decision of bringing Android apps to Chromebooks would possibly remain unaffected from the Andromeda project. Also, it won't be having any strings attached to Fuchsia, a Google-made operating for IoT devices.
Google does surprise people at its event. The company may offer a glimpse of the Andromeda at their "Made By Google" event on October 4.
New Pixel, No Chromebooks
Report from Android Police suggests that Google is working on a new ultraportable device dubbed as Pixel 3. The device has been codenamed Bison and would mark an end of Chromebooks. We are yet to hear about any new Chromebook announcement in 2016. Most probably, there won't be any.
Bison would be a 10mm thin convertible with a display size of 12.3-inch and it might come in two variants. It can be Google's ammunition to fight other biggies like Microsoft's Surface Book and Apple's Macbooks. Bison would also have touchpad functionality similar to force touch on Apple's Macbook.
Under the hood, it would have an Intel Core M or i5 processor along with 8/16GB memory and 32/128GB storage space. This would be supplemented by a bunch of sensors, backlit keyboard, stereo speakers, quad mics, two USB-C ports, stylus support, 10 hours of battery life, and a 3.5mm jack. The Pixel 3 running Andromeda is expected to launch in Q3 2017.
"What is dead may never die", Andromeda running on a Huawei Nexus
It has been assumed that Nexus line of smartphones would die after Google's October 4 event. 9to5Google has claimed (no 100% confirmation) that a Huawei Nexus tablet will be launched running the Andromeda OS. A little piece of information is available about the supposed Nexus device hardware. It is expected to have a 7-inch display and 4GB RAM.
Special Treat: Andromeda on October 4
Out of the many rumor waves and product theories, a tweet made by Google's Android head Hiroshi Lockheimer says it all.
We announced the 1st version of Android 8 years ago today. I have a feeling 8 years from now we'll be talking about Oct 4, 2016.

— Hiroshi Lockheimer (@lockheimer) September 24, 2016
This comment from the Android SVP, who also looks after Chrome OS and Play Store, is a clear indication that the Android and Chrome OS hybrid will attract the shutterbugs at the Google event. WSJ's last year report also indicated a preview version of the mixture operating system.
Apart from Andromeda getting all the limelight, there are several other notable products which are set to launch at the Made by Google event. This includes a Chromcast upgrade, a Google Wi-Fi router, Goole Home voice-activated internet device, and some other Google surprises.
If you have something to add, tell us in the comments below.
Read More about Google: