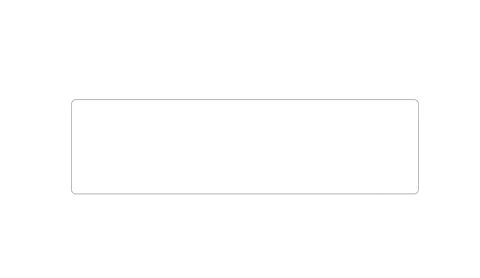 Short Bytes: At its upcoming October 4 event under the tagline "Made by Google", the company is expected to launch a wide range of new hardware. It's being speculated that Google will show off its new Pixel smartphone, Pixel tablet, Google Home, a new OS named "Andromeda", and a lot more.
M
ove over Apple, it's Google's turn to open its pandora box. On October 4, the tech giant is going to expand its hardware range by launching new smartphones, tablets, home automation devices etc. Google has even created a 
dedicated website
for the event.
Google October 4 Event: What to expect
1. Pixel and Pixel XL phones
The company is calling the October 4 event "Made by Google", suggesting that it's going to launch lots of new hardware. It's being speculated that Google is going to leave behind the Nexus brand and produce Pixel-branded smartphones.
The media reports suggest that Pixel and Pixel XL smartphones will be manufactured by HTC. Pixel, the smaller of the two phones, will feature a 5-inch display. Pixel XL will come with a 5.5-inch Quad HD AMOLED display. They are expected to run Android N and offer support for Google Daydream VR platform.
2. New Pixel tablet
According to the renowned phone leaker Evan Blass, Google is looking to release a Huawei-made tablet that'll feature a 4GB RAM.
Google's Huawei-built 7-inch tablet, with 4GB RAM, on track for release before the end of the year.

— Evan Blass (@evleaks) September 5, 2016
3. Daydream VR
Virtual reality is one of the fastest growing technologies at the moment. Google plans to go beyond Google Cardboard and leave a mark with its new Daydream VR platform. It's expected that Google will showcase Daydream VR running on its new hardware. Google has also confirmed that it's working on its own headset and controller.
4. 4K Chromecast
It's expected that Google will refresh Chromecast in the form of Chromecast Ultra or Chromecast Plus. Introduced at ~$70, it'll support HDR and 4K. It's also expected to arrive with updated design, refreshed app, and improved internals.
5. Google Home
Google aims to compete with Amazon Echo by launching Google Home. It's like Google Now for your home. It'll activate with "OK Google" prompt and let you interact with different home automation systems.
6. Google Wi-Fi
Google is also expected to release a new Wi-Fi device named Google Wi-Fi. The reports suggest that it'll let you mesh multiple networks and enjoy a better internet connection. It'll be similar to previously released OnHub router. Google Wi-Fi is expected to feature dual band and 2 ports, AC1200 speeds, Bluetooth, and 802.15.4 radios.
7. Andromeda OS
Last year, we came to know that Google is willing to kill Chrome OS and merge its best features into Android. This will be followed by a unified operating system by 2017.
Now, the October 4 event is expected to mark the official debut of this merger in the form of a new OS named Andromeda. We expect it to follow the open source philosophy.
We announced the 1st version of Android 8 years ago today. I have a feeling 8 years from now we'll be talking about Oct 4, 2016.

— Hiroshi Lockheimer (@lockheimer) September 24, 2016
8. Pixel 3 Laptop
The launch of Andromeda OS is expected to accompany a new laptop in the form of a new Pixel 3 laptop codenamed "Bison". The company expects to develop an actual rival to Windows and Mac.
Pixel 3 laptop will come in an ultrabook form factor, featuring Intel processors, 32GB/128GB storage, 8GB/16GB RAM, and a battery life of 10 hours. It's also possible that Google might skip the Pixel 3 launch and unveil it next year.
Did you find this article interesting? Don't forget to drop your feedback in the comments section below.
Also Read: 12 Surprising Facts About Google That You Don't Know