The Boring Company by Elon Musk, which gave us a glimpse of its tunnel back in May has finally inaugurated its first-ever tunnel in Los Angeles.
The tunnel (beneath Hawthrone) which is 3.2 km in length is a result of a two-year-old complaint made by Musk about the LA traffic which was driving him nuts. 
Tesla in @boringcompany tunnel with retractable wheel gear that turns a car into a rail-guided train & back again pic.twitter.com/3a6i0NoSmi

— Elon Musk (@elonmusk) December 19, 2018
The first project by The Boring Company is an initiative to develop a system of a high-speed subterranean network for easy commute in the U.S.
A tweet by the company shows a Tesla (with a retractable wheel gear) in the tunnel that can transport passengers and automobiles via skating system. So the vehicles will operate much like rail-guided trains for speedy traveling.
The Boring Company Loop system pic.twitter.com/xVpDHzZKXB

— The Boring Company (@boringcompany) December 19, 2018
Following the decision to enter the commutation arena two years back, Elon Musk had also promised that he will provide free trips to the public prior to the official launch of the tunnel, creating much-hype among people.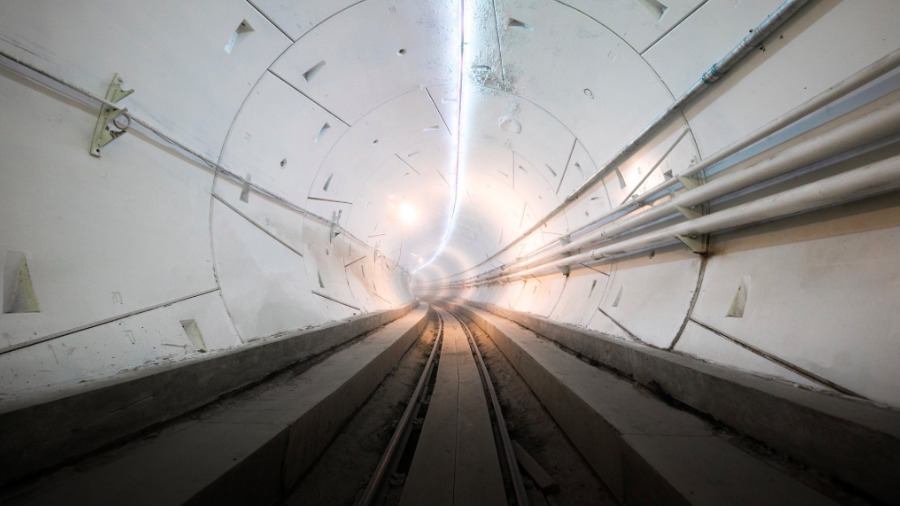 However, it is suggested that during the Hawthorne City Council meeting, held in August 2017, the permission to enter the tunnel was restricted.
After that, Musk suggested heavy demand is the reason for limited test tours which will be available through invitation only. The tunnel will eventually be used to connect other tunnels as well which is still under approval.