There is a possibility that FIFA could soon follow its eternal rival PES, now known as "eFootball," by rebranding itself. Currently, EA's popular football franchise uses the instantly recognizable "FIFA" name. For this to happen, the firm borrows rights from the namesake organization that also handles world football proceedings.
However, a name change could take place soon as EA mulls over the tradeoff between retaining the household name for football games and paying loads of money to FIFA for name and logo usage rights.
If the EA execs do go for a new name next time, the fans would have seen two major football game franchises adopt new identities within the space of two years.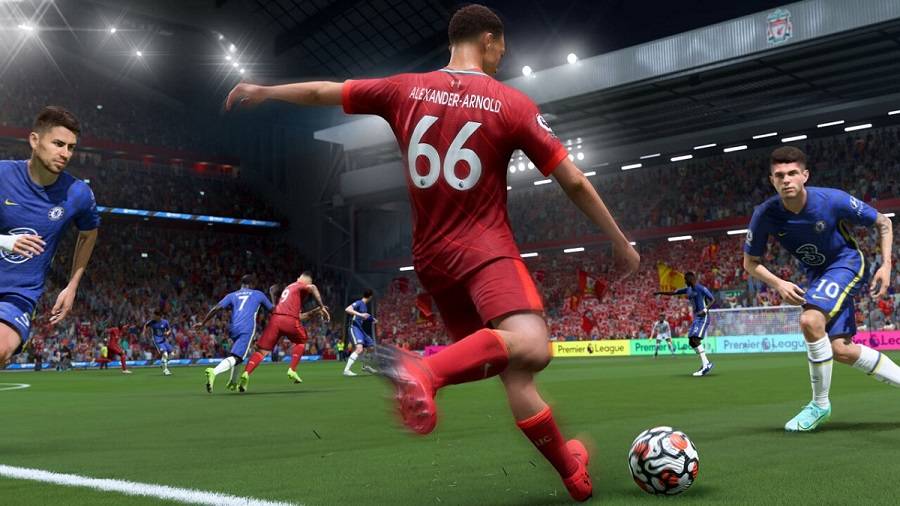 As per EA's latest press release, the company is reviewing the current arrangement with FIFA. The report states, "As we look ahead, we're also exploring the idea of renaming our global EA SPORTS football games."
Moreover, the statement clarified, "This means we're reviewing our naming rights agreement with FIFA, which is separate from all our other official partnerships and licenses across the football world."
How The Possible Makeover Could Affect The FIFA Series?
What EA's statement means is that even if it drops the FIFA moniker, it would still reprise the numerous licenses and rights it currently owns. These licenses allow FIFA games to have real players, clubs, tournaments, etc. Its latest rendition, FIFA 22, contains 17,000+ athletes, 700+ teams, 100 stadia, and 30+ leagues (including the newest addition ISL).
Although a rebrand would save EA significant money, it would also mean losing an established identity that started with 1993's FIFA International Soccer. So, the repercussions of the possible name change, whether positive or negative, would be significant for sure.
Besides this, the report also highlighted that 9.1 million players had already started their journey in this year's FIFA. Further, it revealed that gamers have played 460 million matches in FIFA 22 since its release.
Most of this fan fervor could be credited to FIFA Ultimate Team, the game's hit multiplayer mode. In case you're looking for the best players for your FUT squad, check out these rankings.