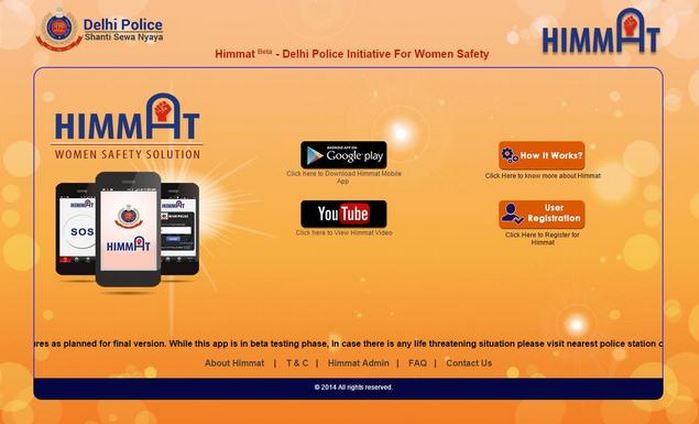 Yesterday, Delhi Police launched an Android mobile application called "Himmat" which will be useful to women in case of emergency and they will be able to send a distress call to police control room and relatives. The app was officially launched by union home minister Rajnath Singh.
Himmat app is an initiative of Delhi Police which will help women contact police at the earliest in case of emergency. It should be noted that recently app-based taxi service Uber was banned in Delhi after rape incident.
Once a person downloads the Himmat app, that new user will have to register at the website of Delhi Police. Registration includes simple details like name, mobile number and a minimum of two friends/relatives.
After the registration, the user will get SMS on mobile containing a download link and registration key. As a one-time process, the user has to enter this key in the registration window in Himmat app.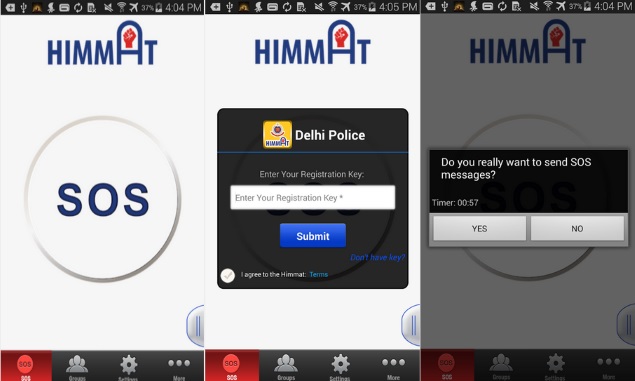 Delhi Police Commissioner BS Bassi said, "In case of an emergency, the user can send an alert by shaking her phone or by pressing the power button/soft button. As soon as the distress button is pressed, Himmat Android app will trigger a 30-second audio and video recording on the phone which will be relayed to the Police Control Room, and the victim will get a call back from the PCR." He added, "All the details of the victim, including her location, time will be there in the SMS which will also be transmitted simultaneously by the police control room to the police patrol cars in the area and the local station house officer (SHO) through the Delhi Police cyber highway."
The Android app will trigger an SMS alert to minimum five friends and relatives. A corresponding Facebook and Twitter update will also be posted.
Cautioning the people about misuse of app, Bassi said, "Himmat app and service are to be used only when there is a threat to Life and Limb. Generating false SOS alerts/ alarms, intentionally/ unintentionally, will lead to cancellation of the registration after 3 such (False SOS alerts) incidents. The user must report in an email/to support number, if in case they want to re-register and activate the facility. Support number is 011-23490378."
Currently, Himmat app is available on Android platform and sooner the app will be available for other operating systems. The app can be downloaded free of cost from the Delhi Police website or the Google Play Store.
Download the app here:  Himmat App
With inputs from ET and IANS.
---
Share this news about Himmat app with your friends and relatives. Tell them about this initiative of Delhi Police.
---