Short Bytes: CUJO is a smart firewall that can connect to your home router via the RJ45 ethernet port. Its purpose is to keep an eye on your network traffic and send statistic about any malicious traffic to the cloud server for analysis. CUJO smart firewall can block traffic to a device and send alerts if it senses any suspicious activity.
A
ntivirus software has been mainly a Windows thing. But with antivirus software already built into the later version of the operating system, people aren't much sincere about installing a separate software for that purpose. A much-needed strategic shift in the security industry is shown by an LA-based company last year. It's their malware fighting hardware
CUJO smart firewall
w
hich looks like the G
oogle Home speaker.
They say that the antivirus software can only protect the device on which it's installed. But the number of internet-connected devices around us has increased and so has the possibility of security breaches. Their CUJO Smart Firewall safety device can kick out malicious data packets before they try to enter your home network.
CUJO is a network firewall with a brain. It connects directly to your router using an RJ45 connector. It monitors all the incoming and outgoing data packets on your network. If it finds something fishy, it sends the details to its creator's cloud servers for further analysis.
The company says no data related to the traffic is forwarded to the cloud as a privacy measure. CUJO smart firewall blocks any traffic it believes can harm the devices connected to your network. For instance, if someone tries to hack into the TV or some other IoT device connected to your network, it'll block the traffic to that device. Notifications about the blocked traffic are pushed to the companion mobile application.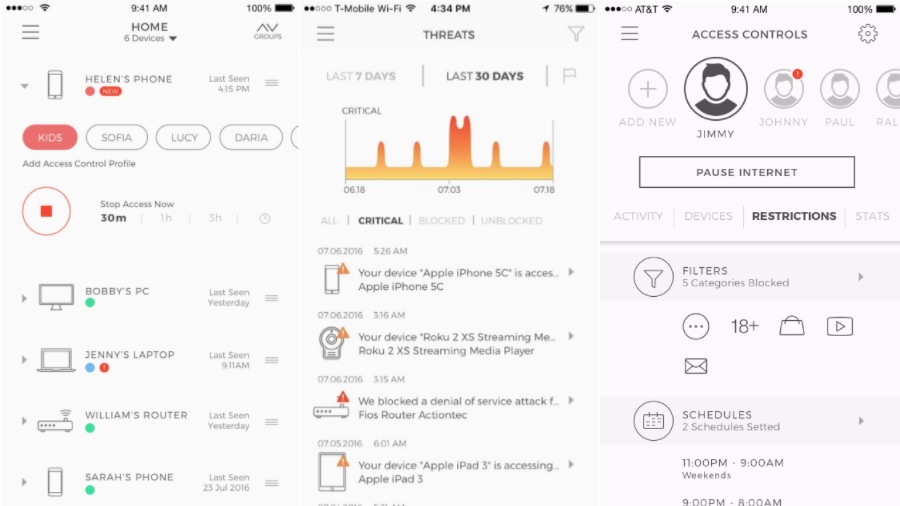 CUJO smart firewall comes with a $99 price tag. It has managed to bag a bunch of awards last year. In the coming future, its makers plan to include other features like VPN support and the ability to control with using voice assistant like Alexa.
There are other competing products like Bitdefender Box. But the smart firewall market still has a long road to go before we find such devices living in every next house.
You can go ahead and grab Cujo smart firewall from their official website.
Would you like to have a smart firewall at your home? Drop your thoughts and feedback.