Meet Citroen, a new car-maker that is the latest entrant to the Indian market. It may be new to us but Citroen is more than 100 years old and has been a mainstream car-maker hailing from France. It makes premium as well as mass-market cars. In India, it will compete with the likes of Hyundai, Kia, MG, and others. It is taking a top to bottom approach and first giving India a feel of what this brand is all about with the C5 Aircross. The C5 Aircross is a premium 5-seater luxury SUV that will rival Hyundai Tucson, Jeep Compass amongst others, and Volkswagen Tiguan AllSpace.
Citroen C5 Aircross Review
How does Citroen C5 Aircross look?
Unlike anything, right? The C5 Aircross stands head and shoulders above other SUVs for its unique design and styling. That is a very French way of doing things by the way! Other than the Tiguan All-Space, the C5 is bigger than all other SUVs with a length of 4500mm, width of 1969mm, and also has a healthy ground clearance of 230mm. It sits on 18-inch wheels which would be standard.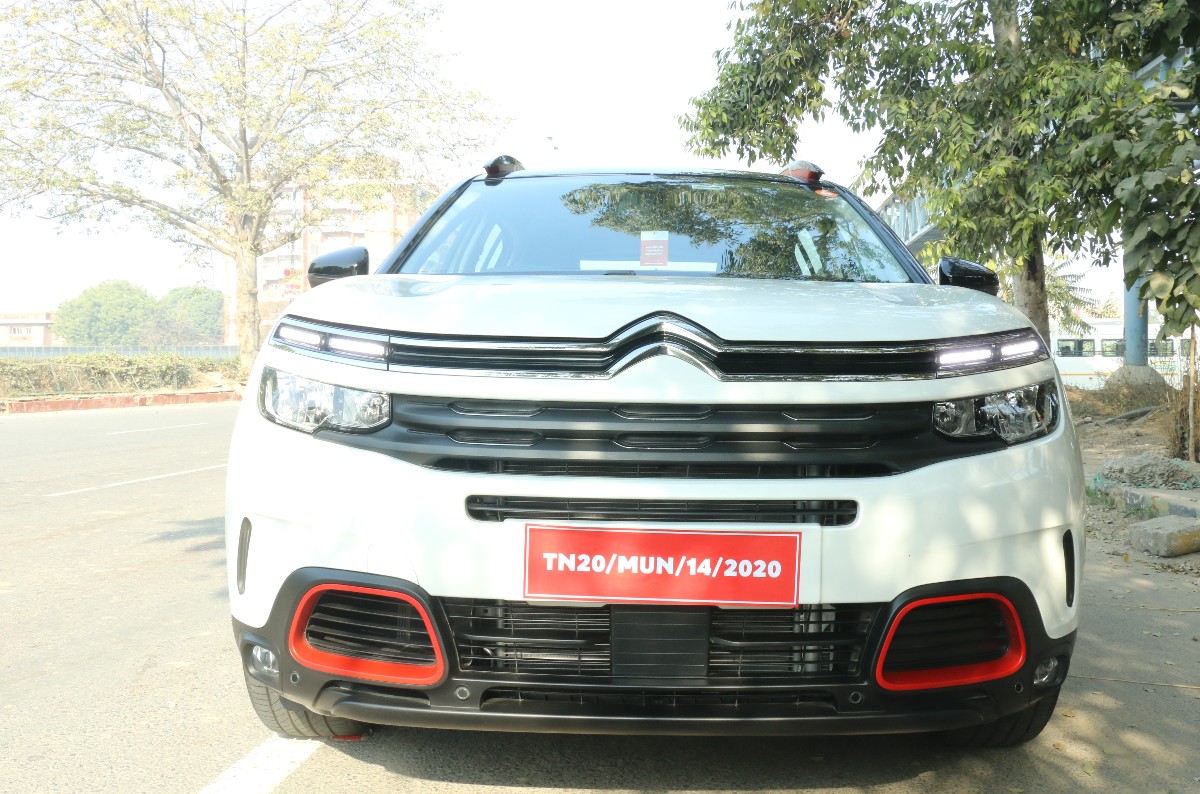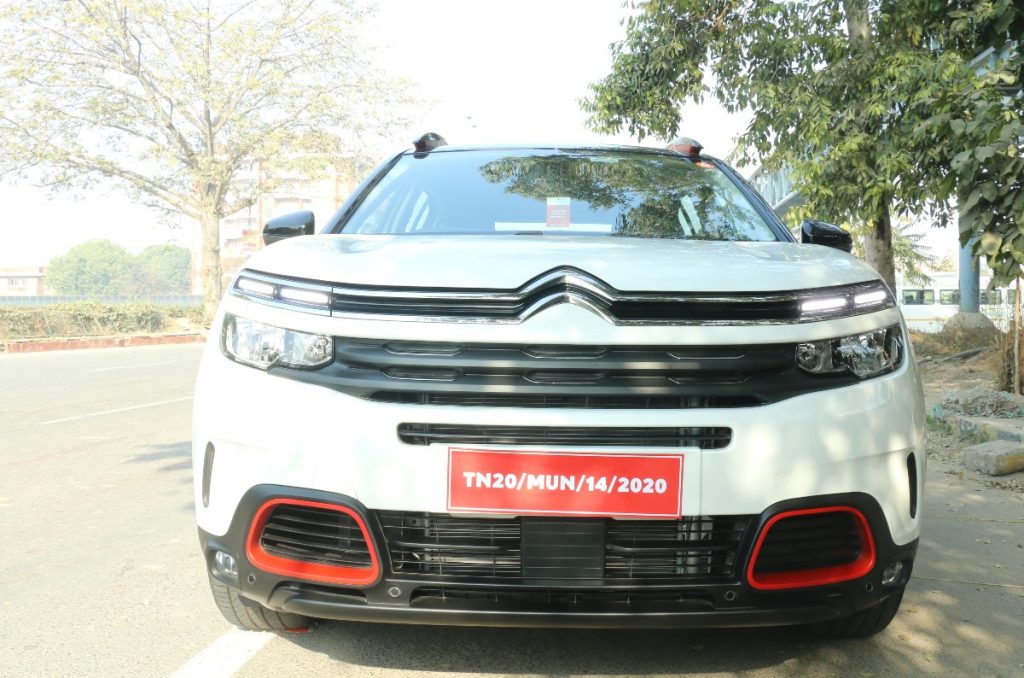 There's no doubt that you would be giving the C5 Aircross a second glance when you see it for the first time with that huge grille which is brilliantly executed, and that massive Citroen logo that connects the headlamps to the grille. The grille is divided into two layers — even the front bumper gets colored red inserts. There is also a healthy amount of cladding and the obligatory skid plate.
Move your eyes to the side and the surfacing is sleek while the roof gently flows in. There is a floating roof that wraps around the car while the A/B pillars are black for a sporty dual-tone effect. Speaking of which, there are seven color combinations on offer, including three dual-tone ones. Rounding off the overall design is the rear, which has interesting-looking tail-lamps which give the C5 a "crossover" look while the cladding along with the neat-looking exhausts adds a touch of SUV-like presence. You will note the C5 has roof rails and yes, these are functional ones!
What about the interiors?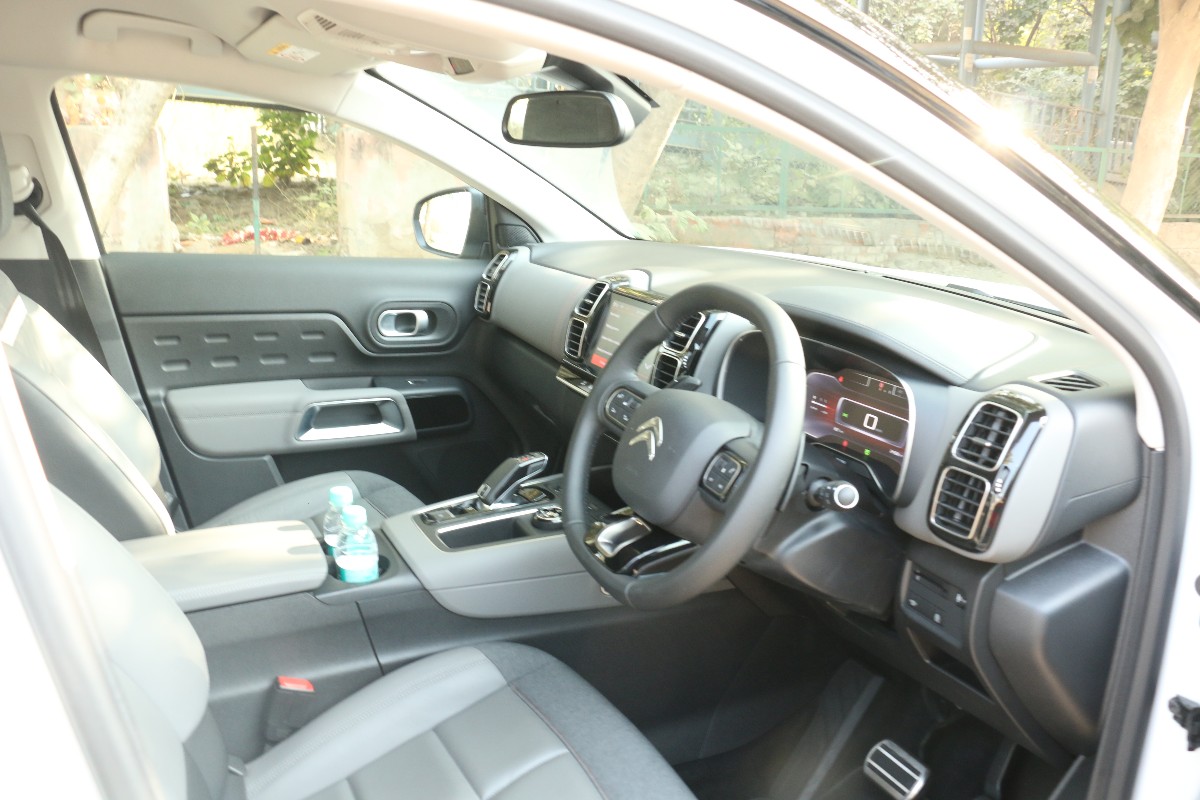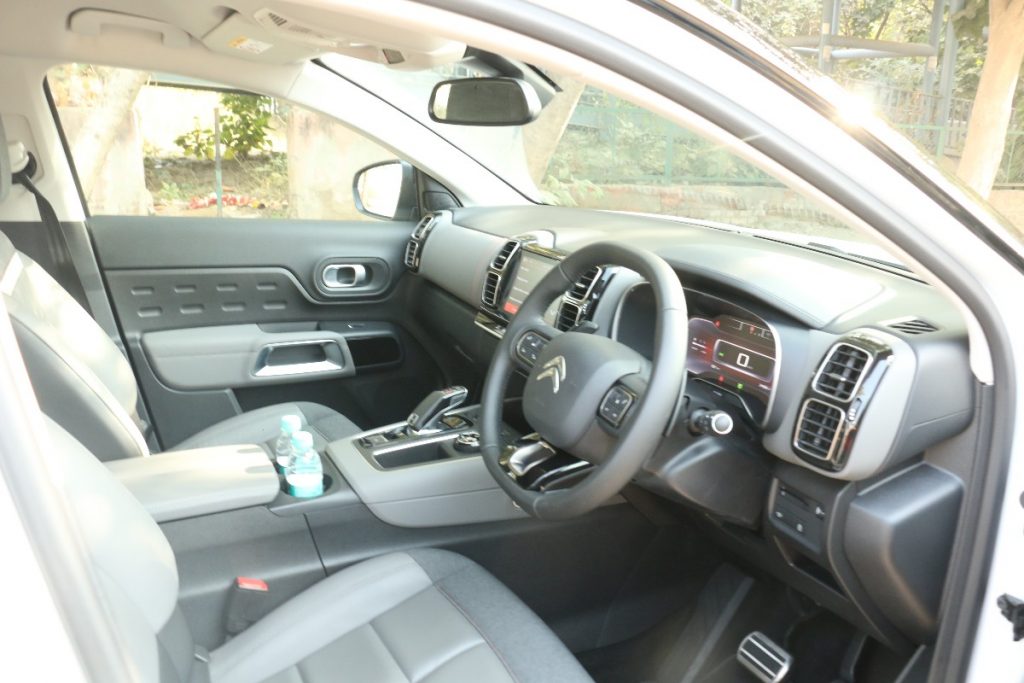 The French know style well and the C5 Aircross interior is stylish all right along with being well put together also. However, that is the least you would expect from an SUV with an estimated price-tag of nearly Rs 30 lakhs! The design is welcoming and the quality is amongst the best in class. The dashboard and other areas that you regularly touch are all soft and high quality while even below the dashboard you will see uniform quality everywhere. The intelligent use of leather and wool is also another area where the C5 cabin gets good marks.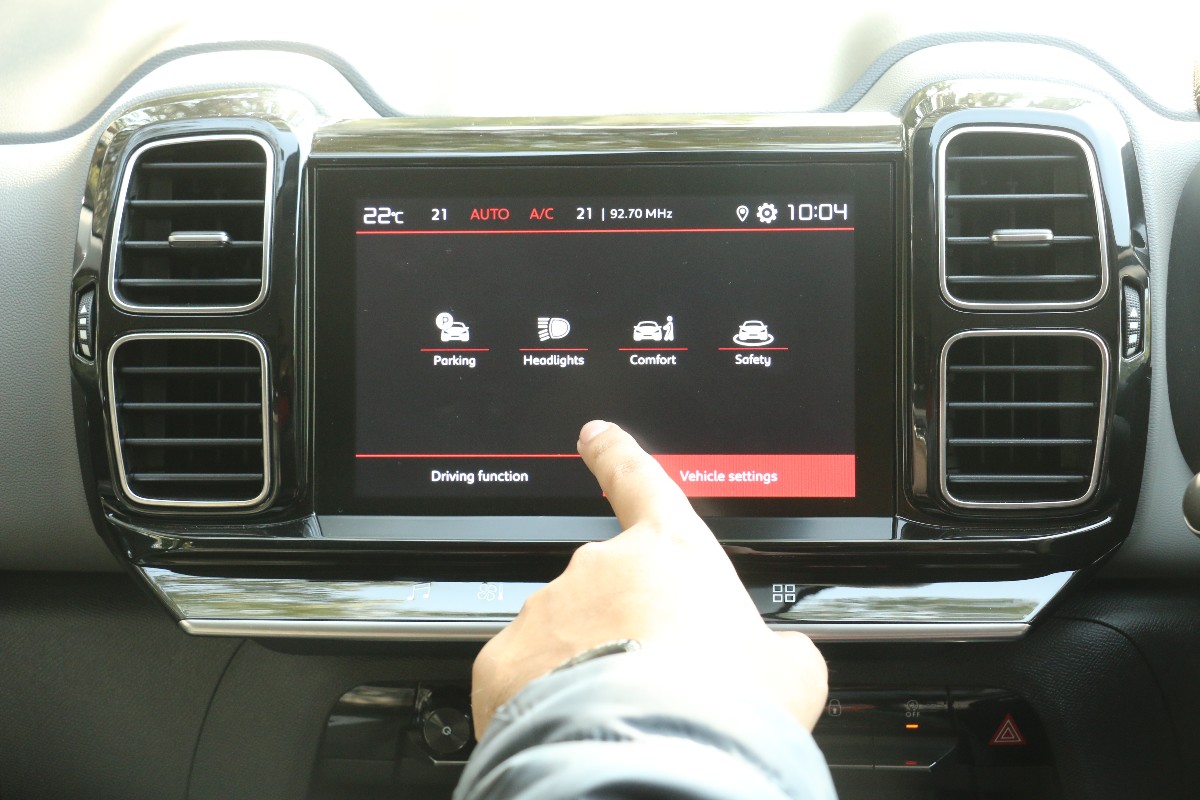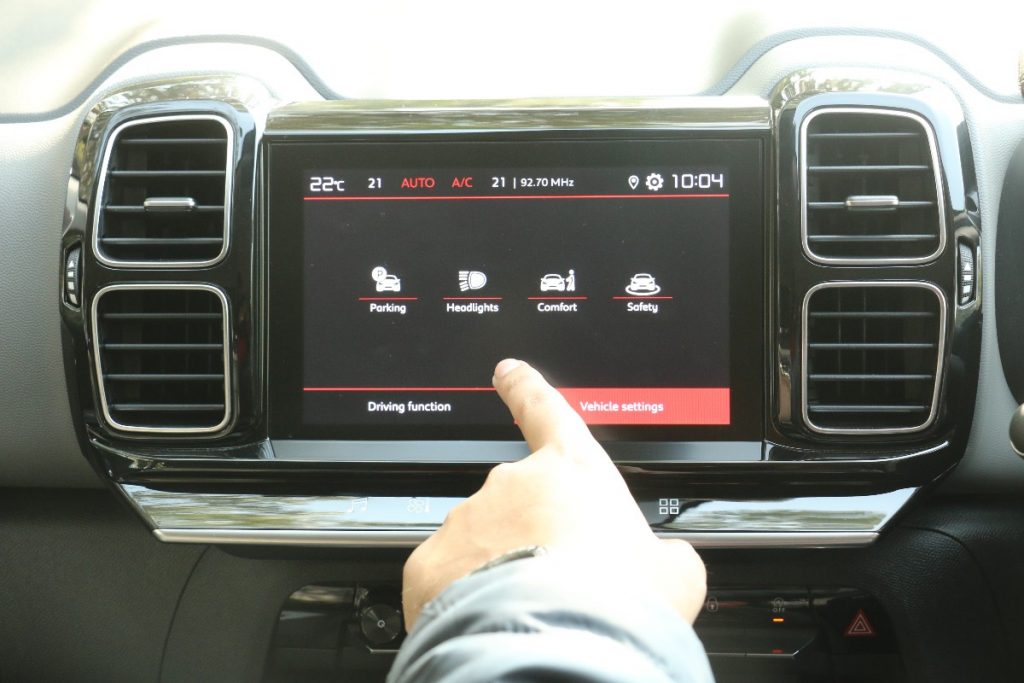 The steering wheel is thick and big in size but is nice to hold while behind that is a 12.3-inch TFT display. The center console is very well executed with an 8-inch touch screen along with multiple air vents stacked alongside. Notice the touch surfaces below, which have some important shortcut buttons while even the volume knob is high in quality. The gear lever is on the other side of the driver which is a bit of a hassle to reach out but there is the traction mode knob taking space elsewhere.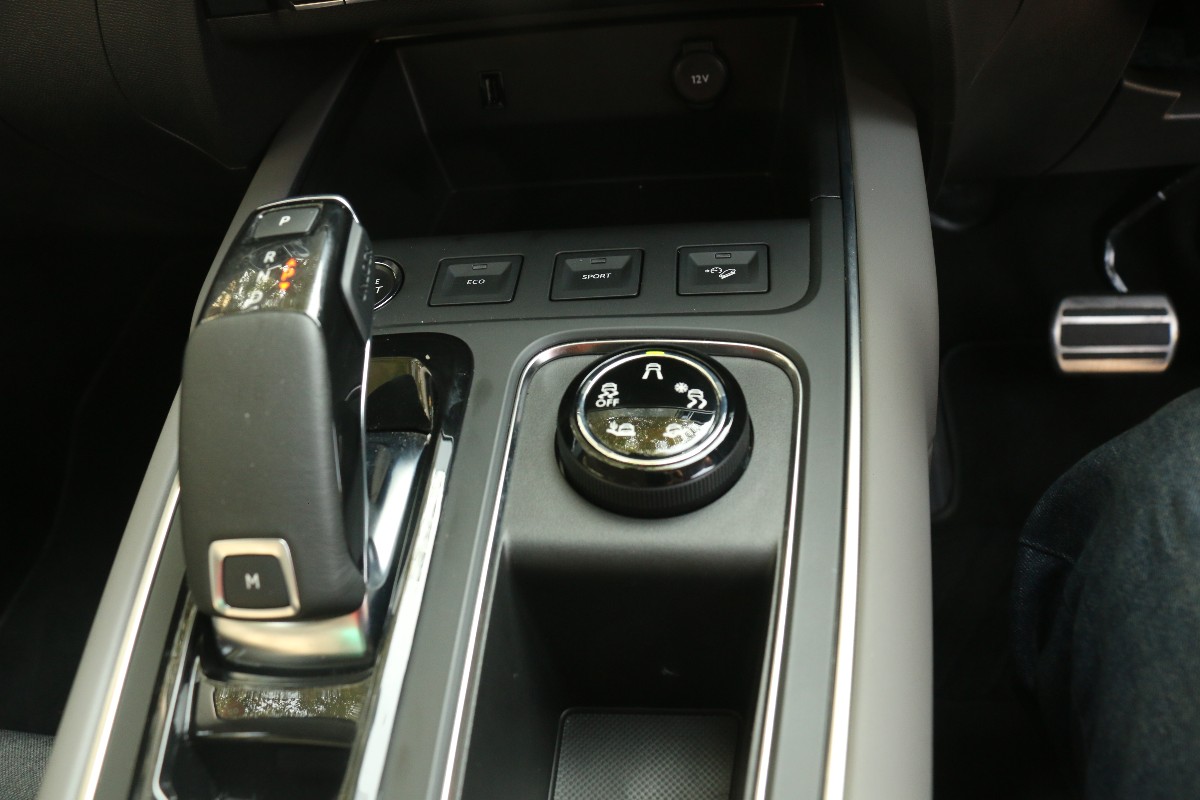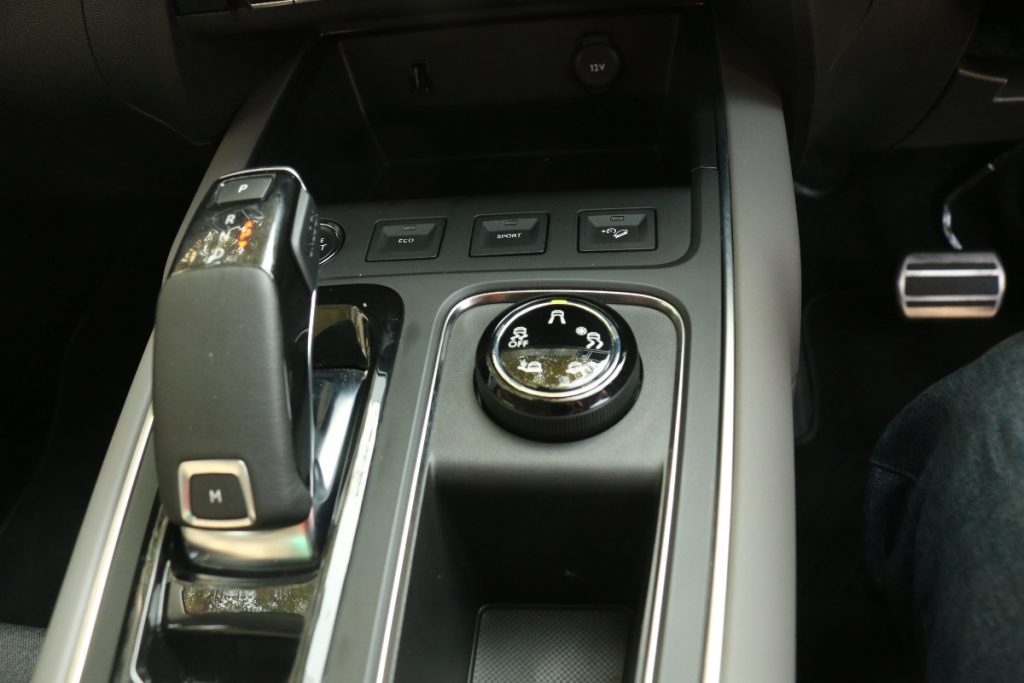 Is it practical or spacious?
There are plenty of storage options including cup holders, multiple storage places in the centre console and big enough door pockets to store a large water bottle. The boot space is 580l while removing the rear seats will get you 1630l of space. Another area where the C5 impressed us is the seats!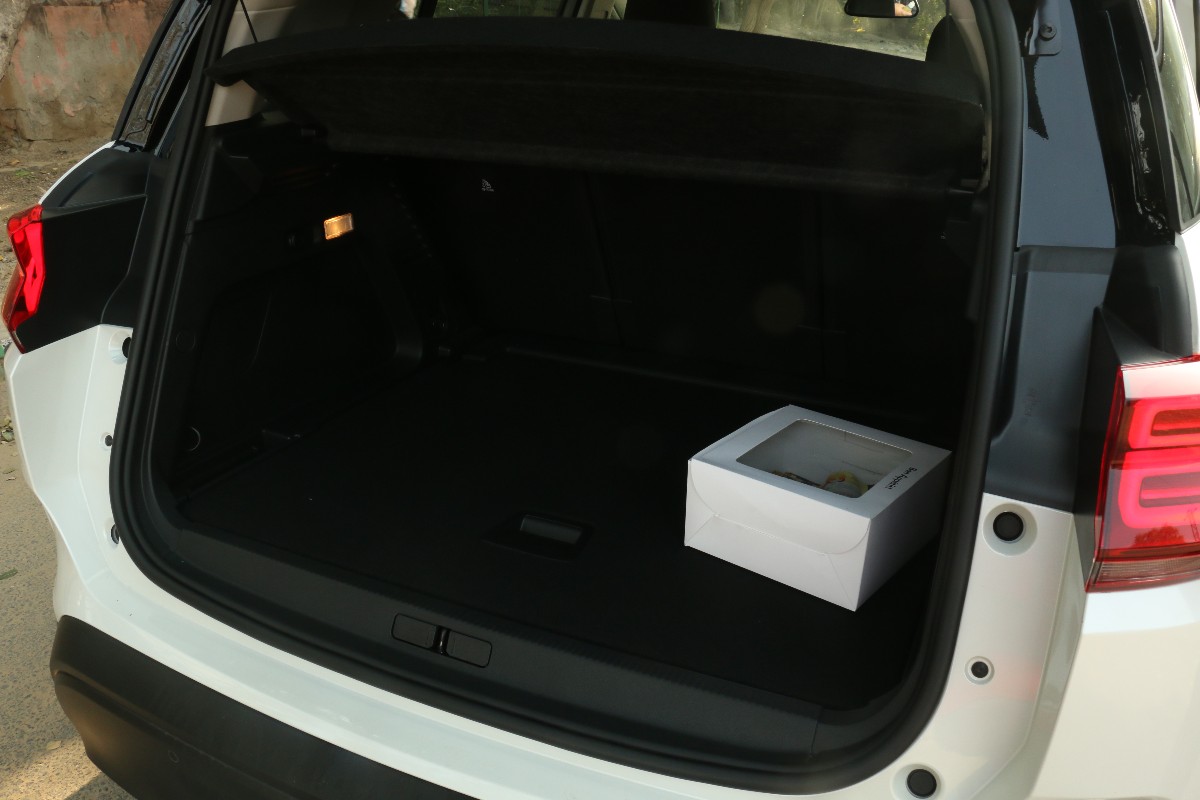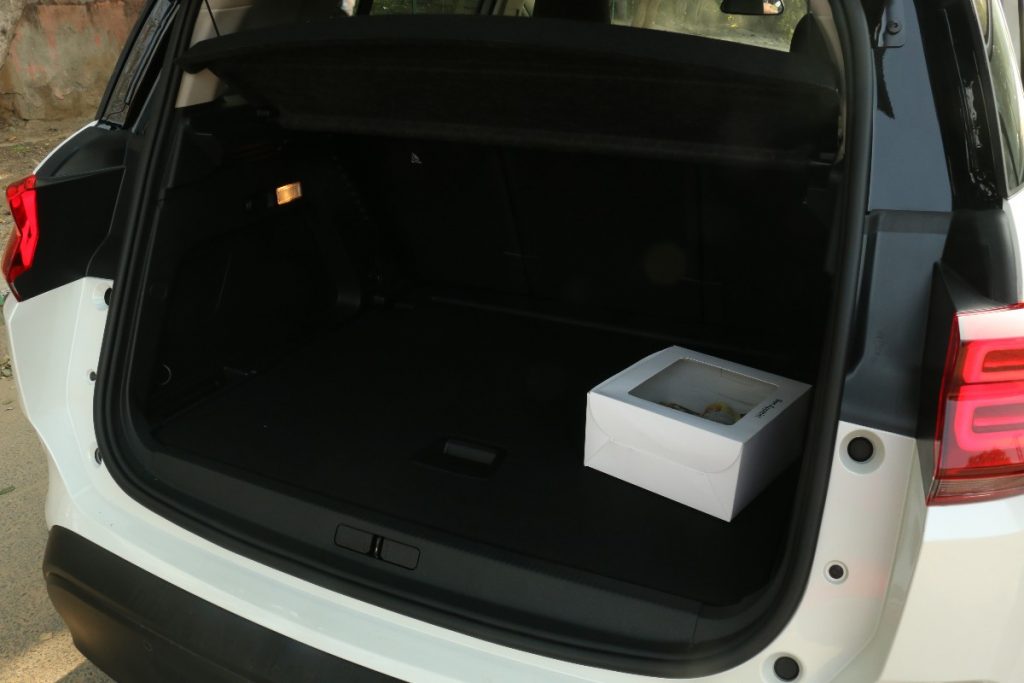 The front seats are broad and cushioned very well which offer superb comfort and the same goes for the rear seats which are soft plus set at a nice angle to relax.
The space at the rear is not huge despite the size but the fact that these seats can be reclined and moved individually, gives it additional flexibility.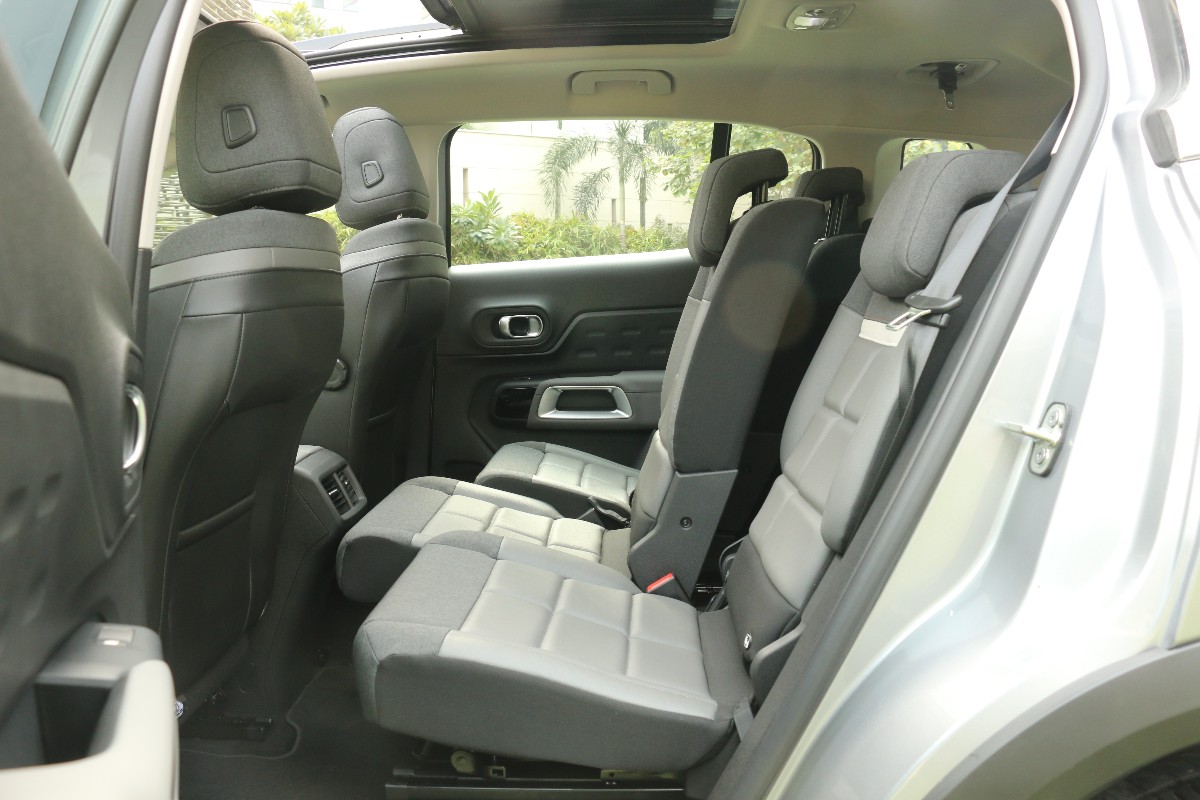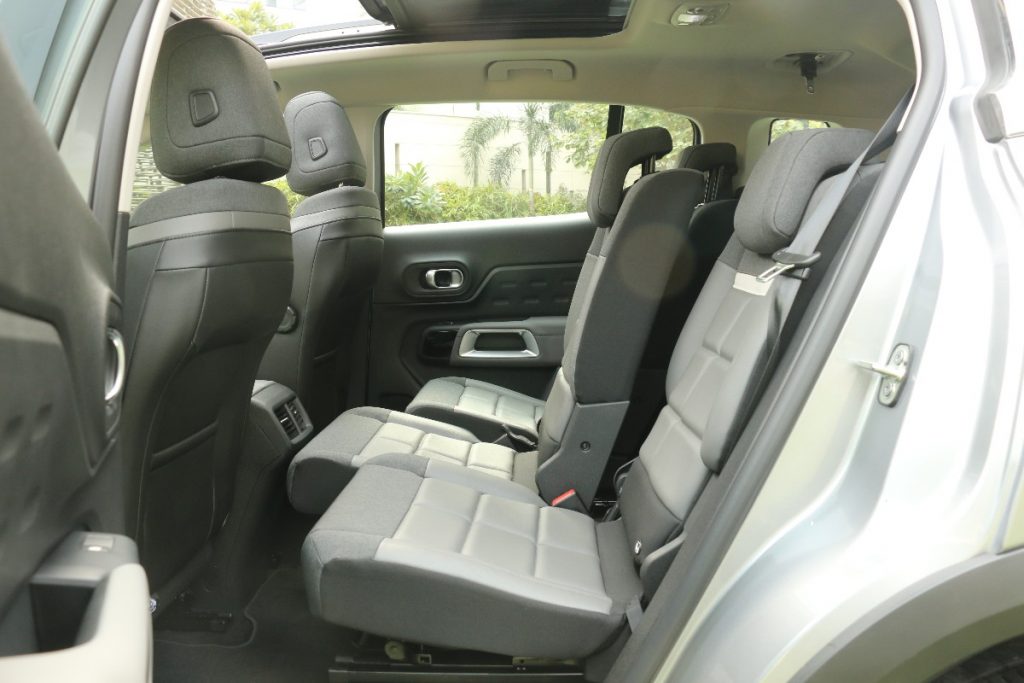 Is Citroen C5 Aircross feature-packed?
You get nearly everything including some "must-have" features like dual-zone climate control, cruise control, touch screen with Android Auto/Apple Car Play, rear view camera, tyre pressure monitoring system, panoramic sunroof, powered driver's seat, electronic parking brake and more.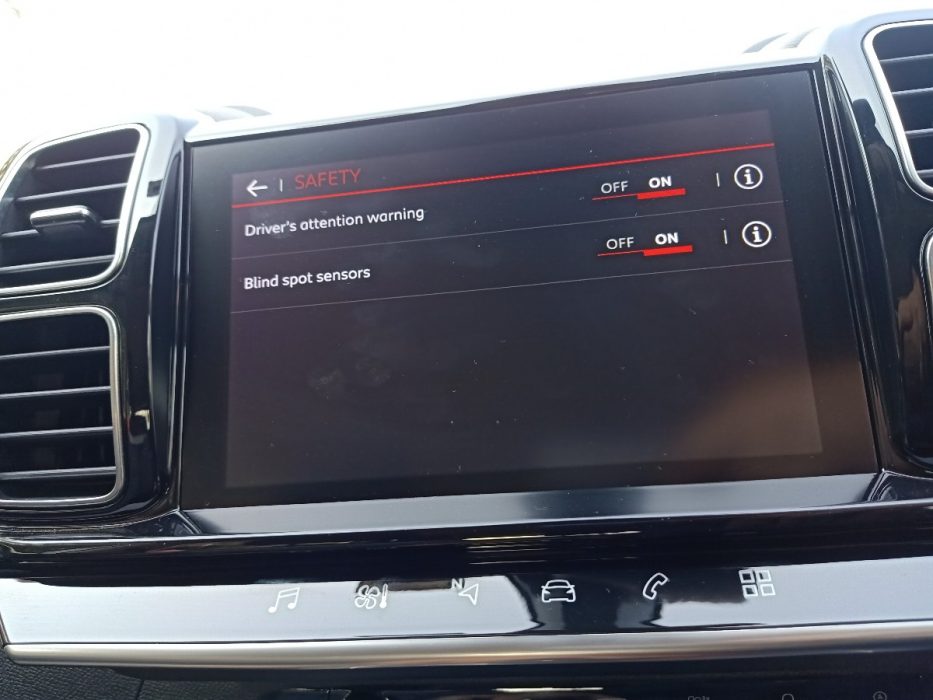 Some features which stood out were the hands-free parking, cool puddle lamps, front plus rear parking sensors, a hands-free boot release, blind spot monitoring system, an on-board air quality system, and a "coffee break alert".
How's the technology on-board?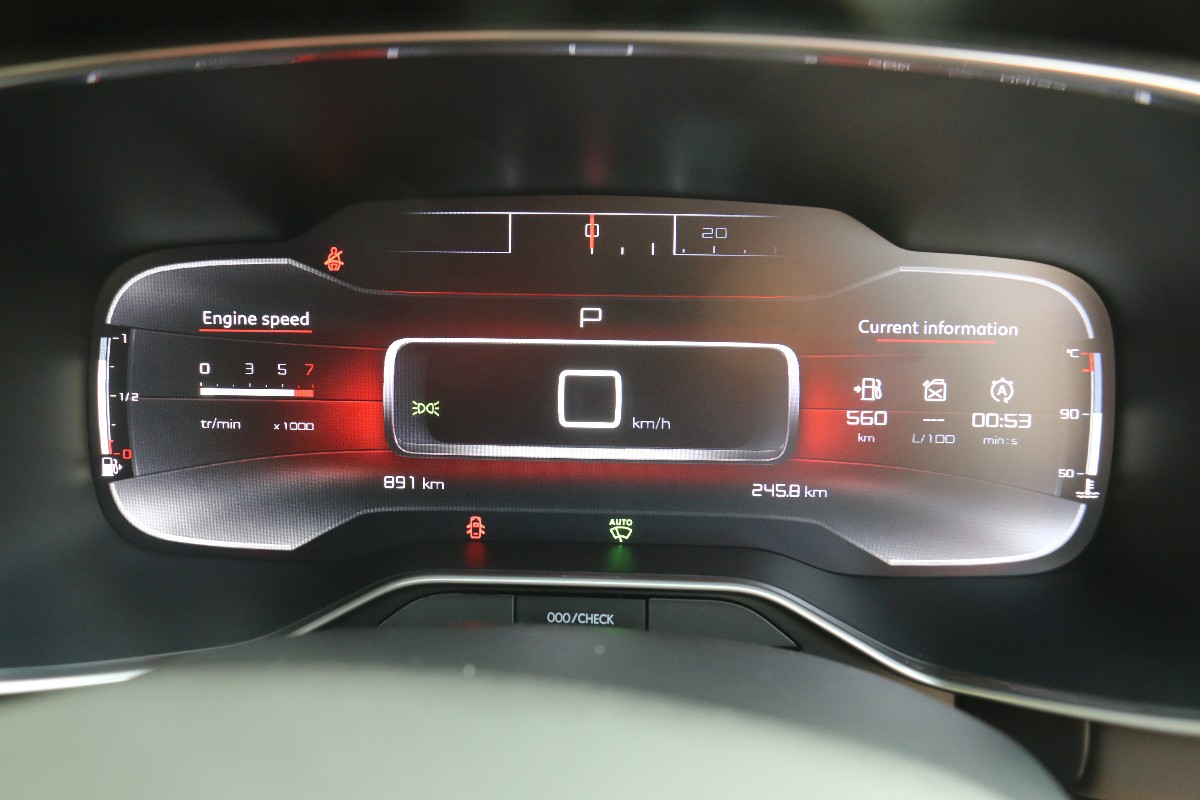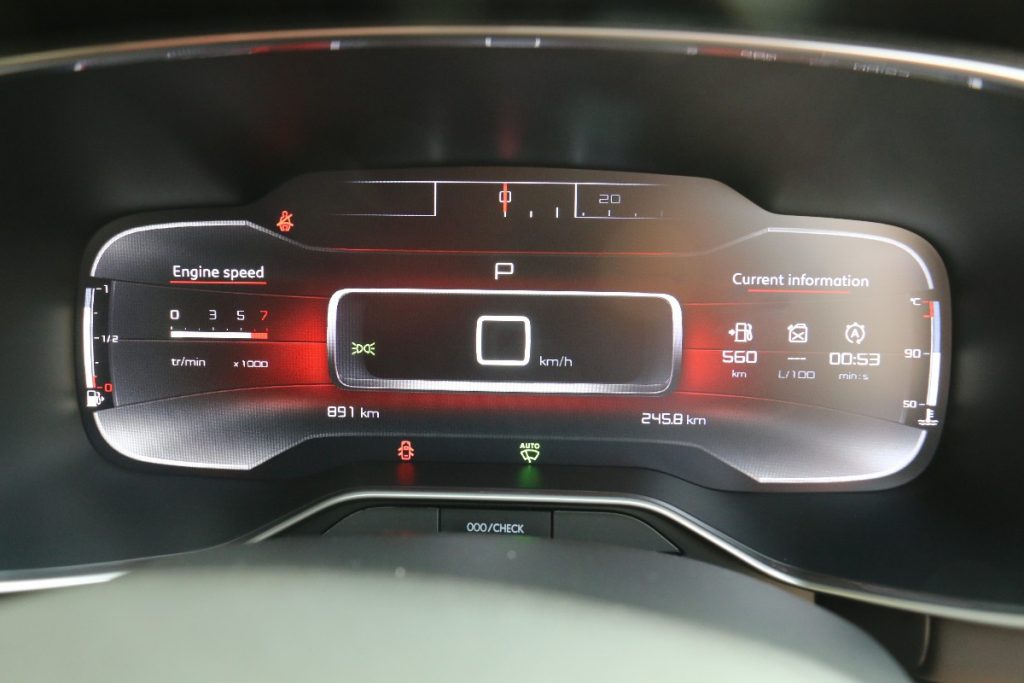 The digital instrument cluster behind the steering wheel is neat and comes with three display modes — all are easy to read and contain a ton of information. When it comes to the central touch-screen, the infotainment system is nice and easy to use with neatly stacked icons along with a responsive touch. The coffee alert system activates when you are driving for more than two hours above 65 km/h while the blind spot assist does help you navigate the car through traffic with constant alerts. We also liked the audio system in terms of its sound quality — it's among the better audio systems in its class.
How does it drive?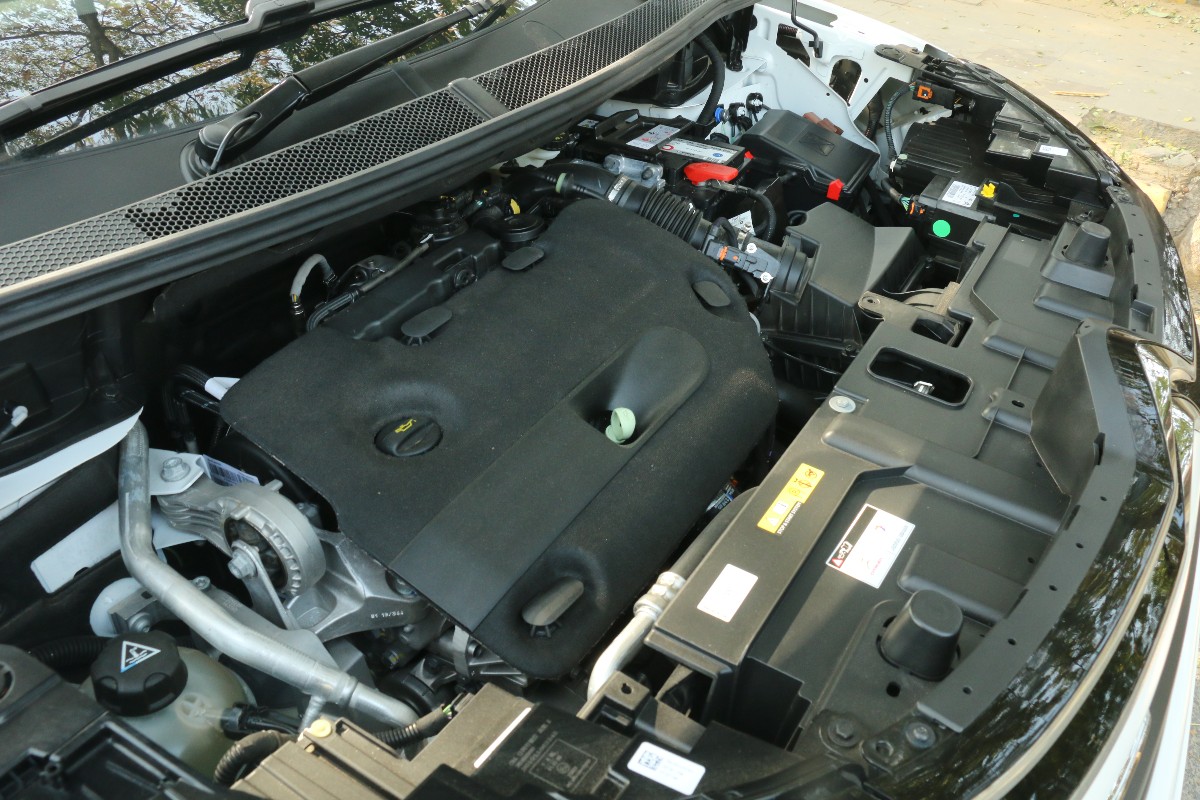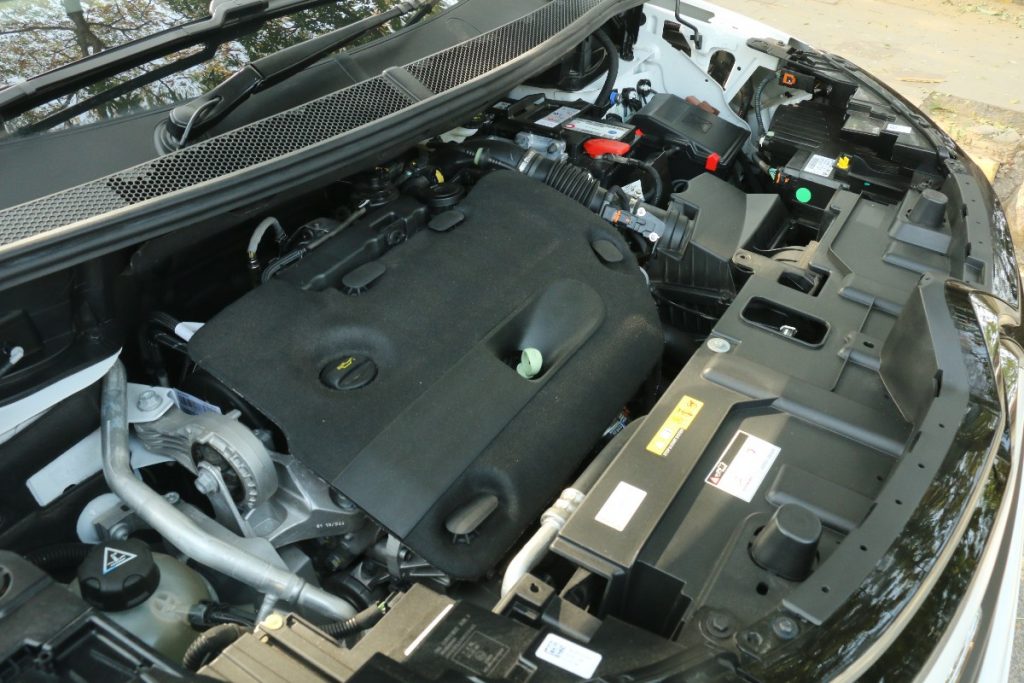 Citroen is keeping things simple with just one engine option and one standard automatic gearbox. The engine in question is a 2.0l diesel which develops 175BHP and 400Nm torque. There is no 4×4 but it does get the Grip control which is connected with the Hill Descent control. To us more impressive than the engine is the 8-speed automatic which is smooth in its nature and is suited to the C5. The thick steering wheel may seem large but it is very light and driving it in stop-go traffic is next to no effort and the same goes for the gearbox or engine. For typical everyday traffic, the C5 is very well suited with its good visibility and light steering.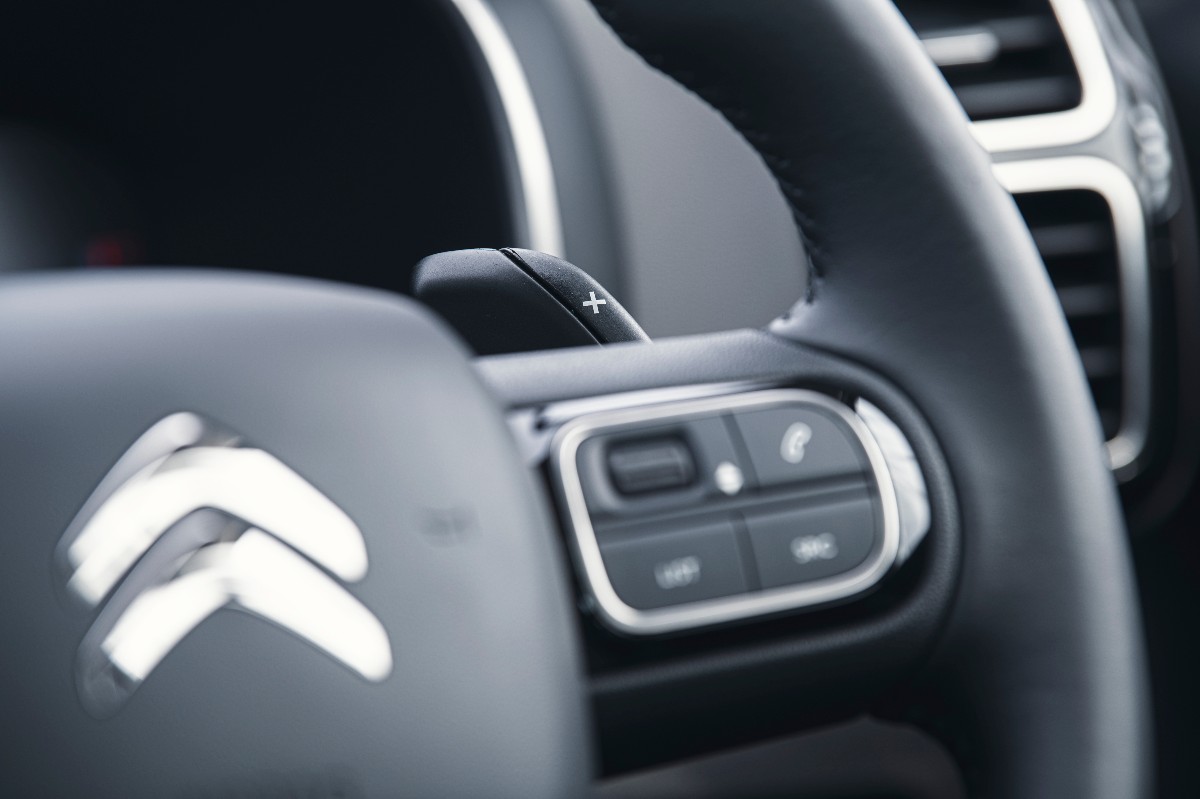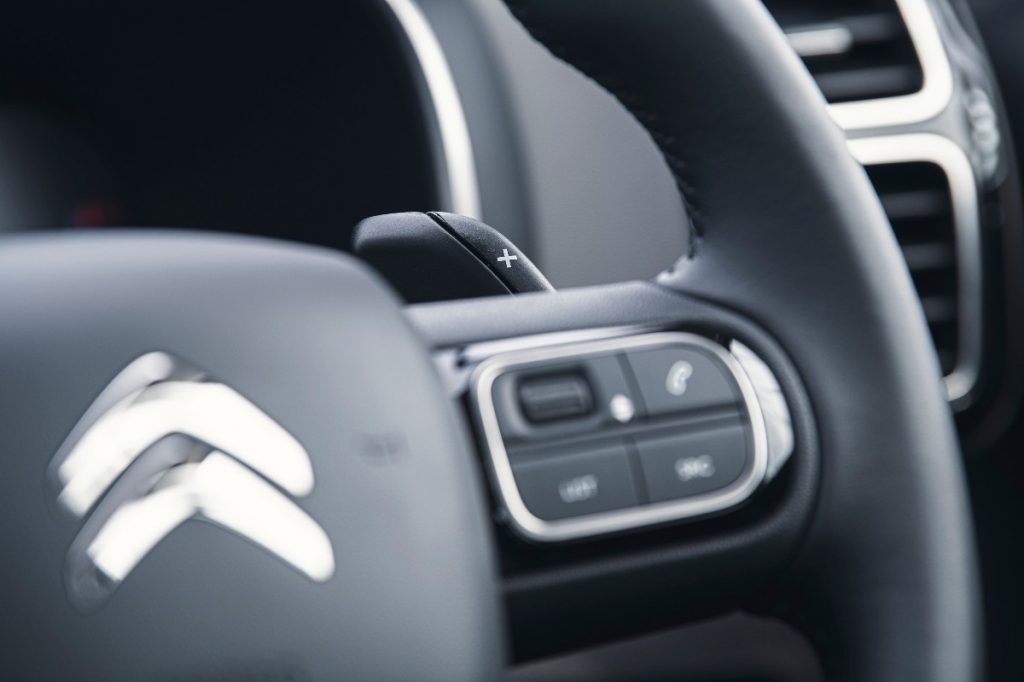 When taken out on the highway, the engine sounds a bit gruff and gets loud when driven hard. There are paddle shifters behind the steering wheel and there are drive modes of course but you get the feeling that the engine does not like being hurried. At slow speeds, you get some diesel noise and it gets increased at high speeds. That said, the stability is very nice and it is also a good handling SUV with body roll kept in check. Even though C5 is a big SUV, it does not feel so when driving it. In terms of fuel economy, the official figure is 18.6 kmpl while we got 13-15 kmpl.
How is the suspension?
The C5 promises "comfort" above other things and the main reason for that is the suspension which uses hydraulic cushions. We drove the car over rough surfaces and uneven roads plus some off-roading to find that the C5 Aircross does live up to some of that promise as this suspension absorbs the impact but does not transmit it to the cabin. It is quite stable over bad roads while the suspension is tuned to be soft for a comfortable feel. Yes, it is not as agile as a Compass but you get a softer and a better ride, which we think will appeal more to customers in India.
Should I buy Citroen C5 Aircross?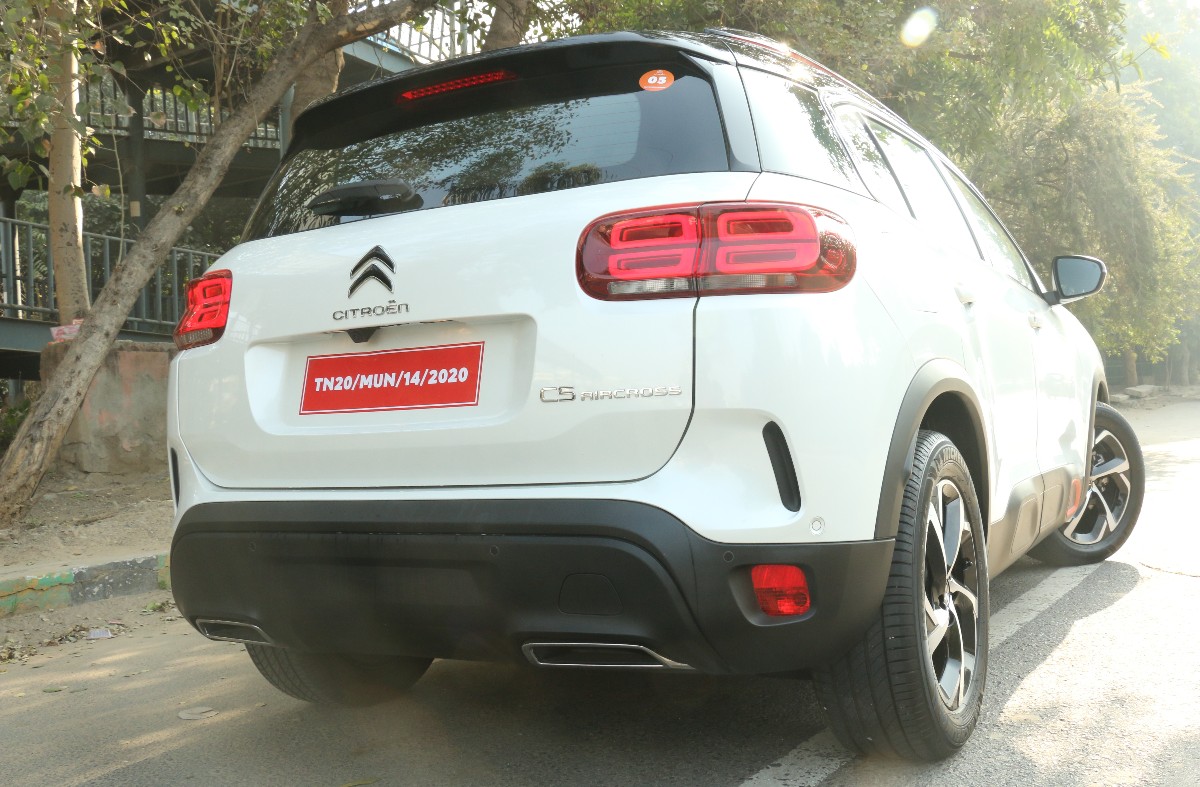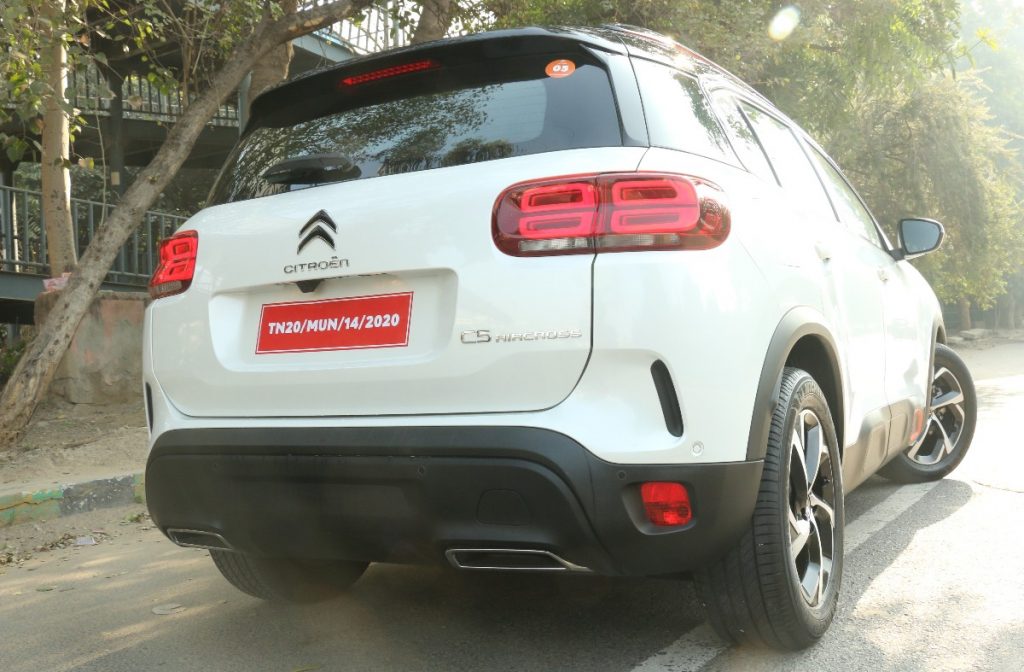 The C5 Aircross will not be cheap with an expected price-tag starting from Rs 30 lakh but we think it has what it takes to justify that on the basis of its looks and the comfort that it provides along with its luxury quotient. It will be first sold through special dealerships in only ten cities known as the "La Maison Citroen" dealership concept, and it'll slowly expand its footprint to more cities. However, there is also a showroom on wheels concept for places where there isn't a proper showroom. Overall, the C5 Aircross is the perfect brand builder for Citroen and will appeal to those who aren't seeking a run-of-the-mill luxury SUV.