If it's Toyota Fortuner, then you really do not need an introduction to this SUV, and nor do people think twice about buying this car. It is one of those products that is known to everyone and it is steeped in our brains. However, this legendary SUV was long due for an update, hence, the automaker came up with the all-new 2021 Toyota Fortuner facelift.
The Fortuner sells in big numbers and hence, it's a profit center for Toyota along with Innova Crysta. Just like the Innova, the Fortuner has been successful due to its reliability, toughness, and ease of use.
People even buy used Fortuners with 1 lakh km and the reason is that it just goes on and on. It is reliable and also built tough to withstand any abuse. It is brilliant off-road, has a road presence, and is a brand in its own right.
Despite the new competition, the Fortuner is still a best seller but as mentioned earlier Toyota decided to give its iconic SUV an update – a much-needed one at that. You see, the Fortuner was getting old and its feature list lacked the essential equipment which you expect from any luxury SUV in 2021.
Hence, to counter that claim, it has been updated in various areas. We took the 4×4 diesel automatic for a spin to find out more.
2021 Toyota Fortuner Facelift Review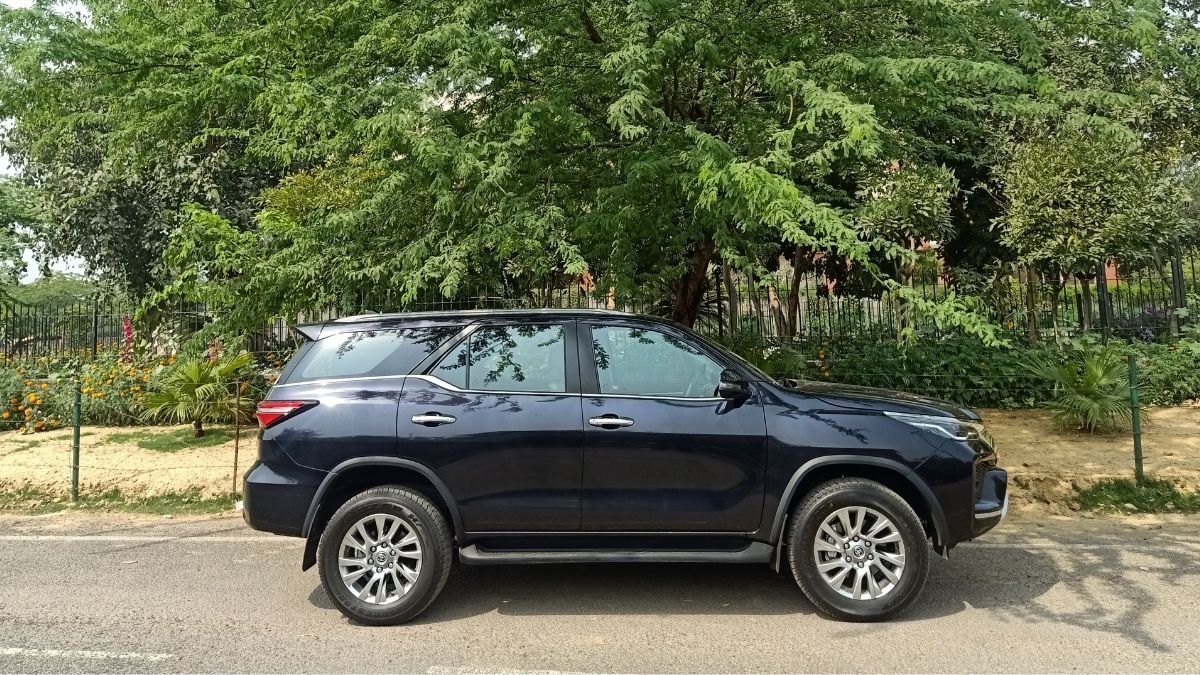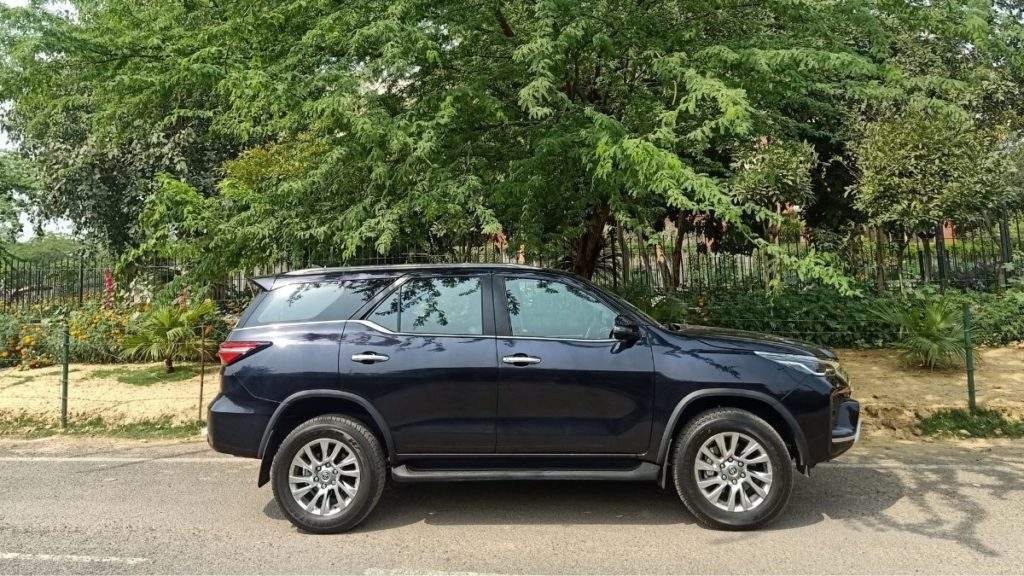 How Does It Look?
It is a Fortuner but it is also recognizable as the new one. That is a crucial factor that Toyota has got it right. There are enough changes to warrant a second look and everyone knows you got the new one.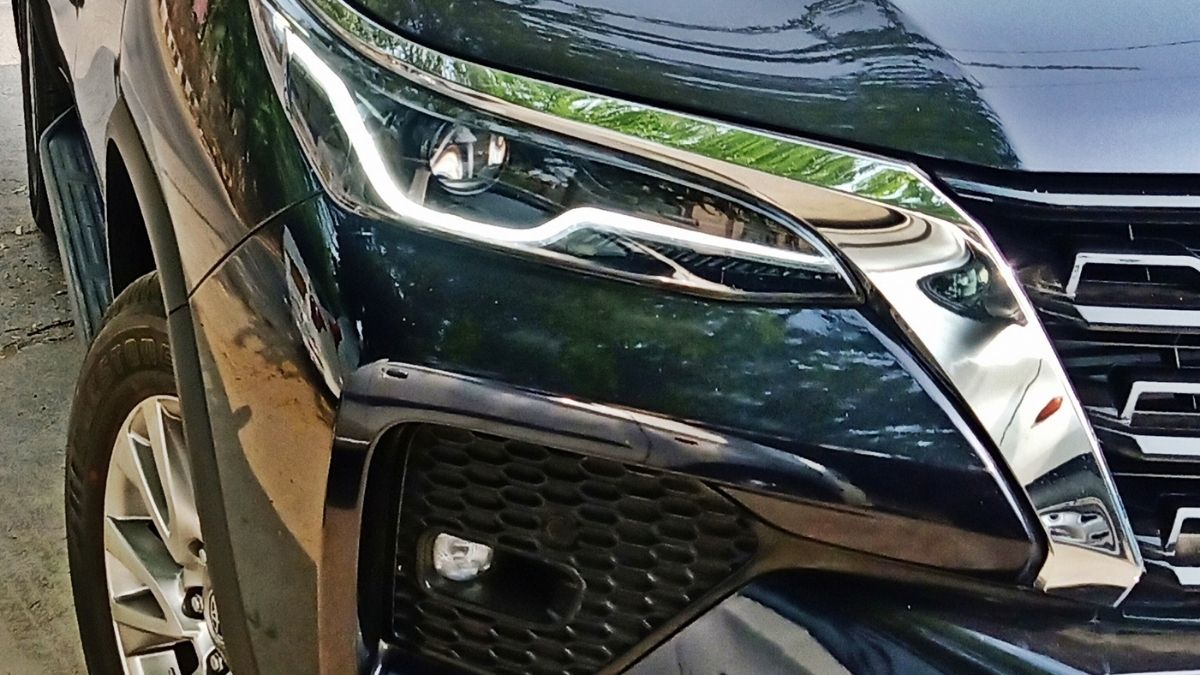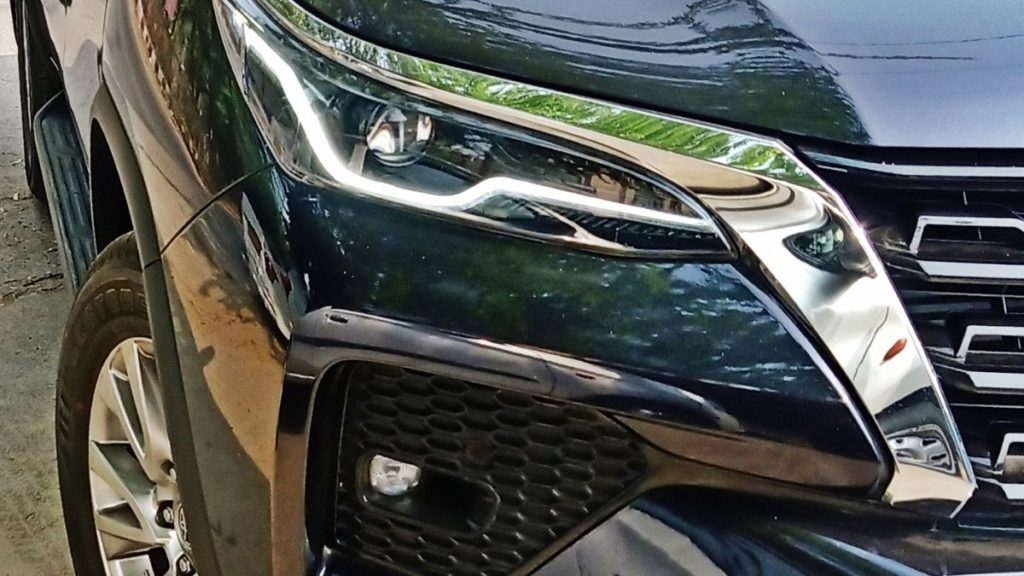 The front of the Fortuner is the reason as it has many changes. There is a new front-end and it also gets new LED headlamps which look cool. The DRL signature is also more distinctive while there is a larger grille along with a sharper-looking front bumper.
There are new 18-inch alloys while the rear only gets a set of new LED tail lamps. In short, it looks as good as ever and has a presence. Furthermore, this update has crucially removed any signs of wrinkles that the Fortuner had.
What About The Interiors?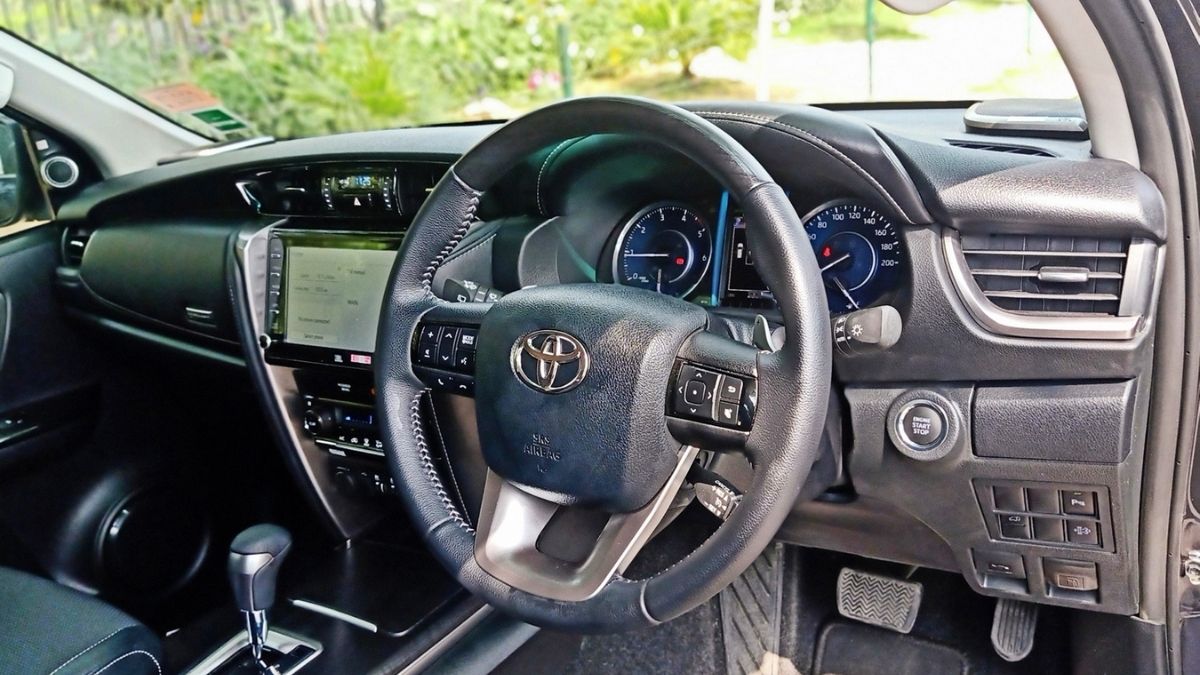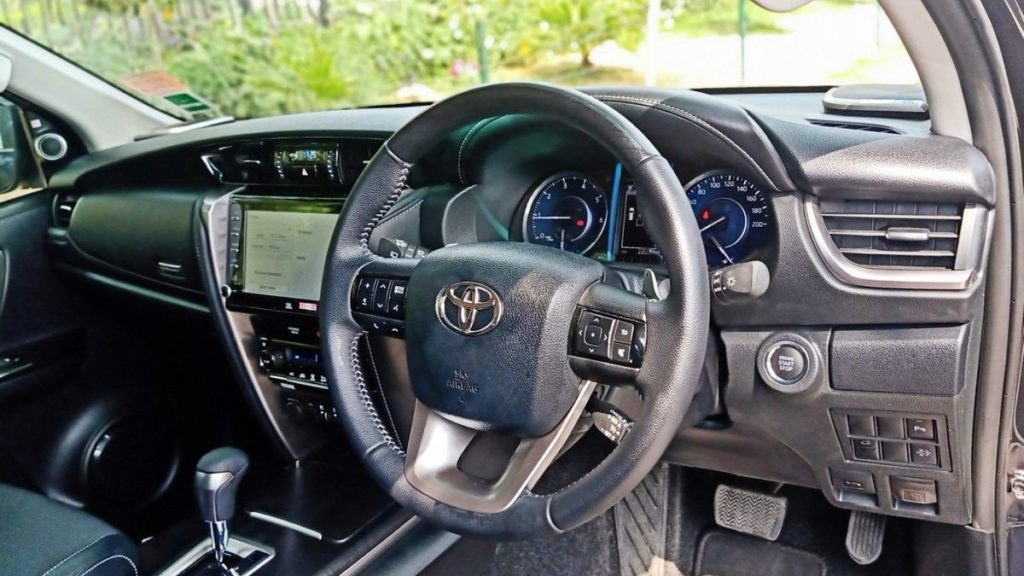 The exteriors were never the issue as the interior was the place where more features and technology were needed. These days compact SUVs have connected tech and lots more hence a near Rs 40 lakh SUV should not lag behind.
Toyota has taken note of that and updated the cabin. There is a new 8-inch touch screen and it finally has Android Auto and Apple CarPlay. Things you expect. The touch screen is fairly nice to use but basic in its look and menus.
What has changed is the feature list which now includes connected car technology, a new instrument cluster (not fully digital), 8-way ventilated and powered seats, a lovely sounding 11-speaker JBL audio system plus front parking sensors.
Further on there is wireless charging, contrast stitching, ambient lighting, kick sensor for boot release, and more. Some features are solely for the 4×2 Legender trim which we do not have as we have the 4×4.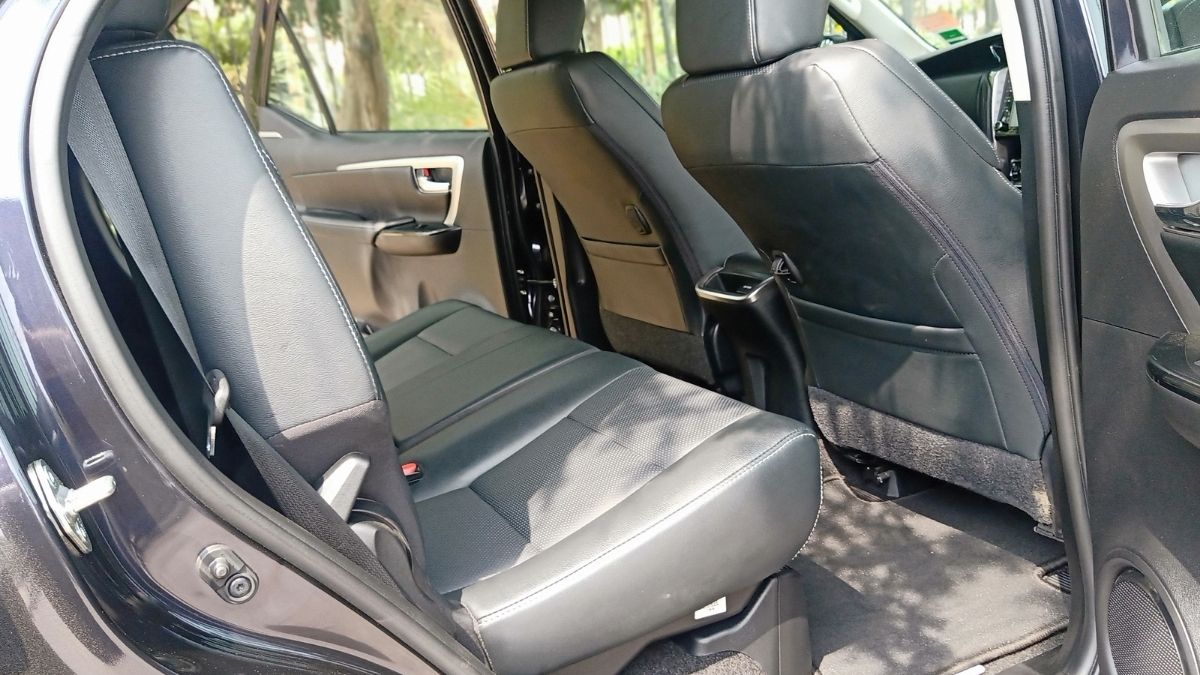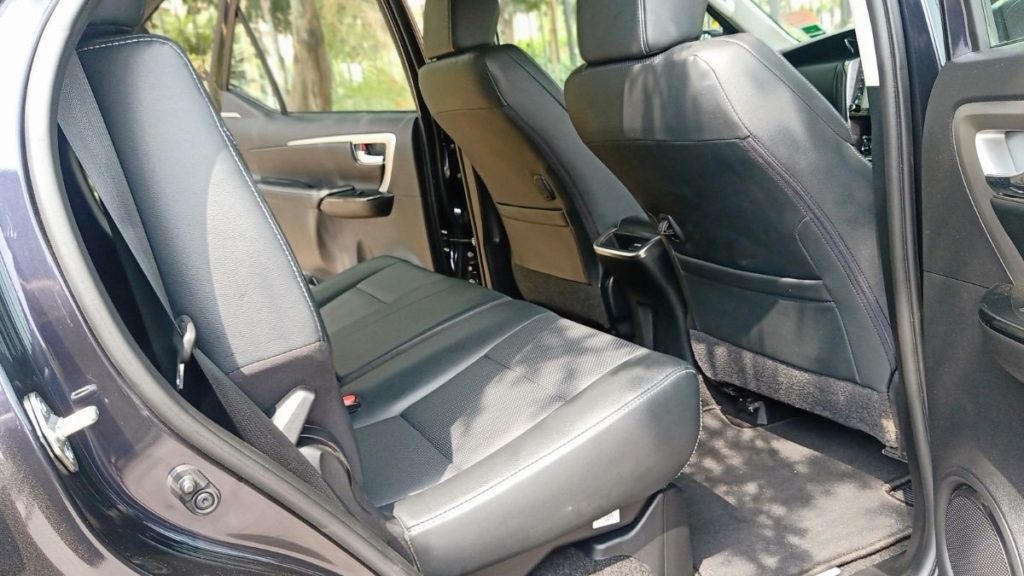 We must say that the cabin feels richer and luxurious while the build quality is superb. It feels tough from the inside while we also liked the seats for their comfort, also the space at the back is decent. For its huge size, space is not that brilliant but enough for being chauffeur driven in the second row.
How Does It Drive?
The Fortuner comes with petrol and diesel engines like before while the diesel is what everyone buys, which we have here. The diesel engine is a 2.8-liter unit that now makes 500Nm and 204bhp in automatic guise. The automatic Fortuner now has more torque.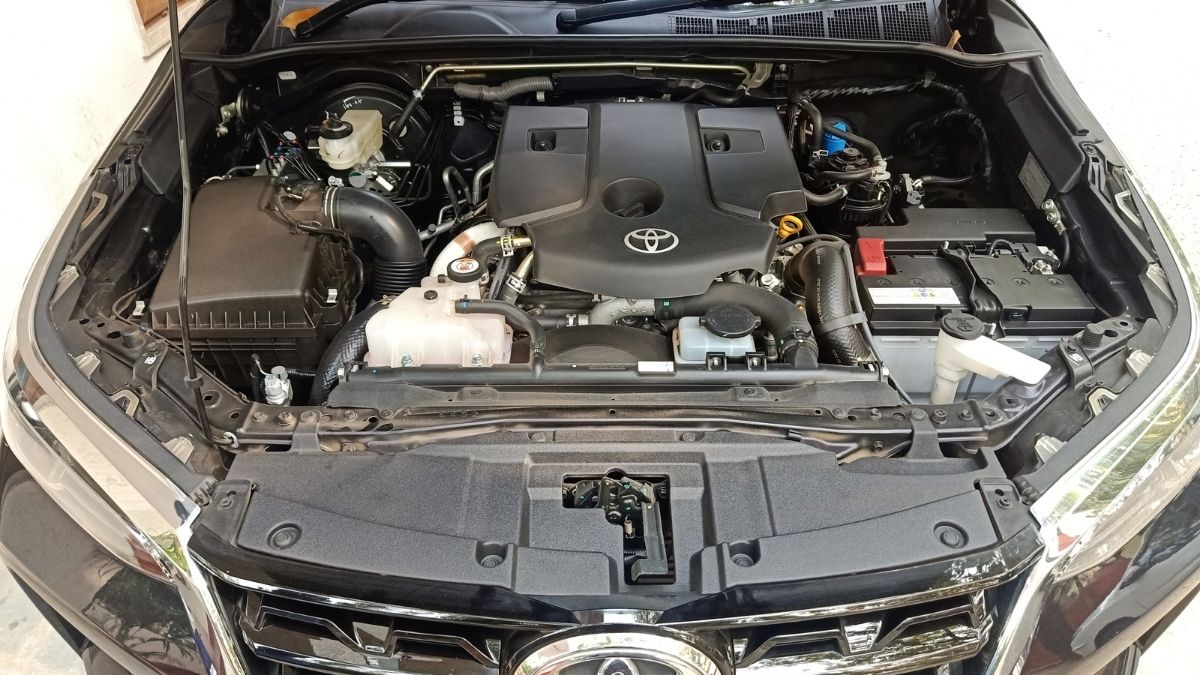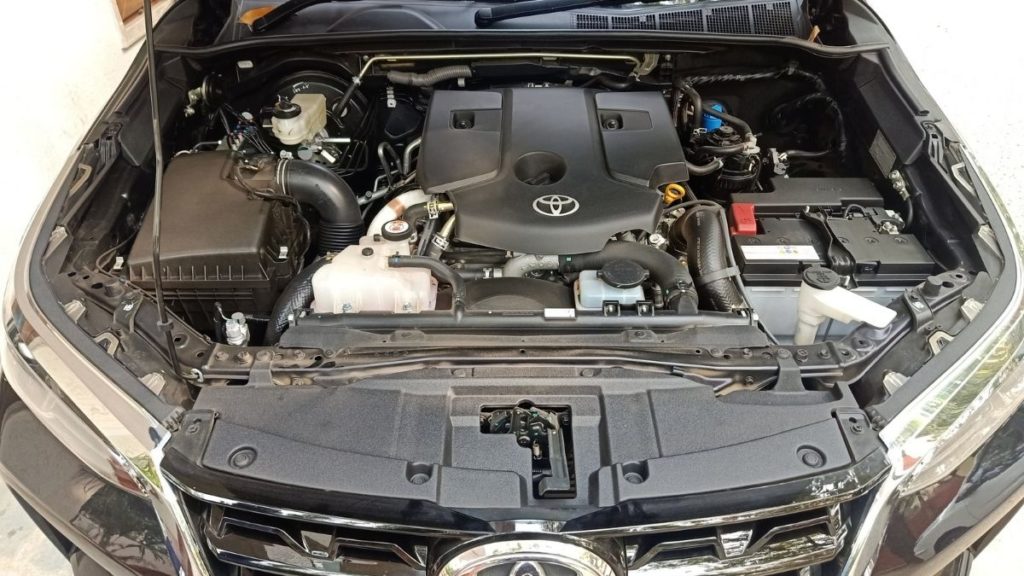 To avoid confusion, the Fortuner petrol is only available in 4×2 form as well as Legender but Legender only comes with automatic transmission.
The best version is this: the 4×4 diesel automatic, as what we have here. The diesel engine is refined now and is smoother plus the automatic is paired well with this engine.
To drive, the big Fortuner is actually quite relaxing and easy. It is much more silent and stop-go traffic has the instant response you need. It does not have the spiky and energetic power delivery as it is more linear.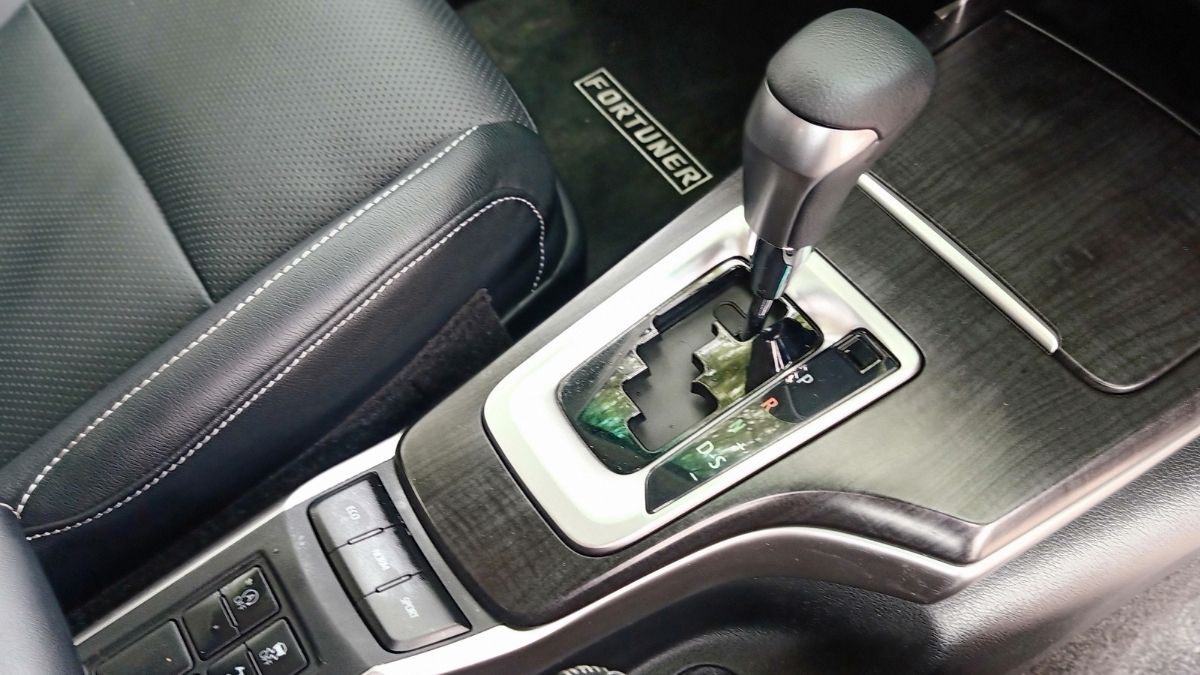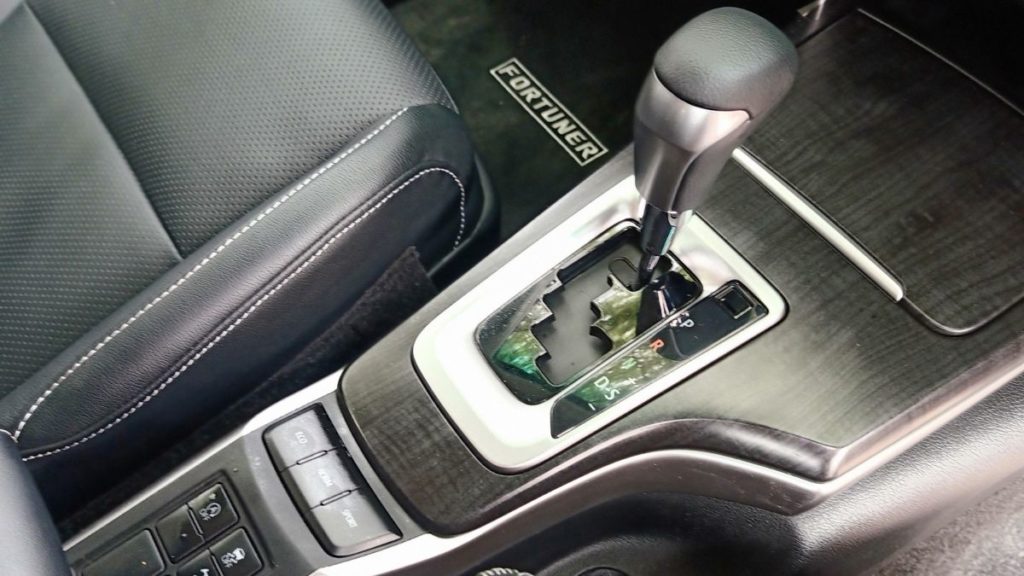 If you want power and that instant kick of acceleration then the sports mode gives the SUV a surprising amount of punch. It feels quick here but in the city, it's best to stick to normal mode.
You also get steering-mounted paddle shifters, which is nice when you want more control or overtaking. The Fortuner is a bit bouncy in the city but the massive ground clearance and suspension help you clear everything with ease. Off-road it is capable and brilliant as well – just like the earlier version.
Is Toyota Fortuner The Best Luxury SUV?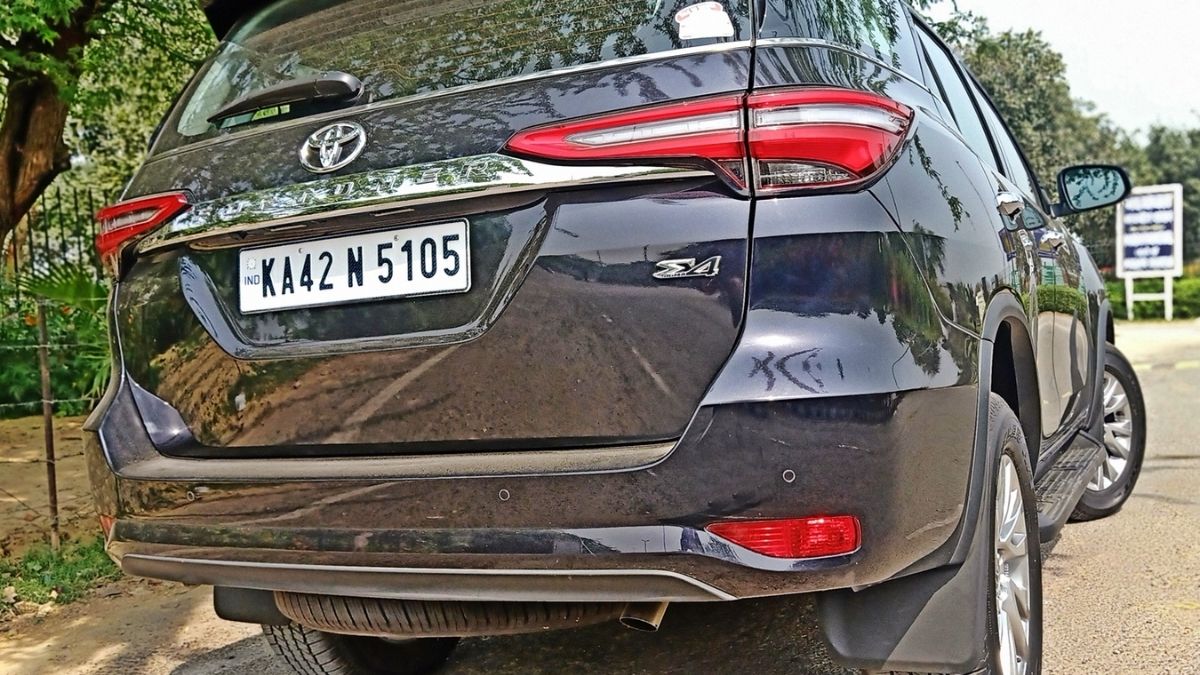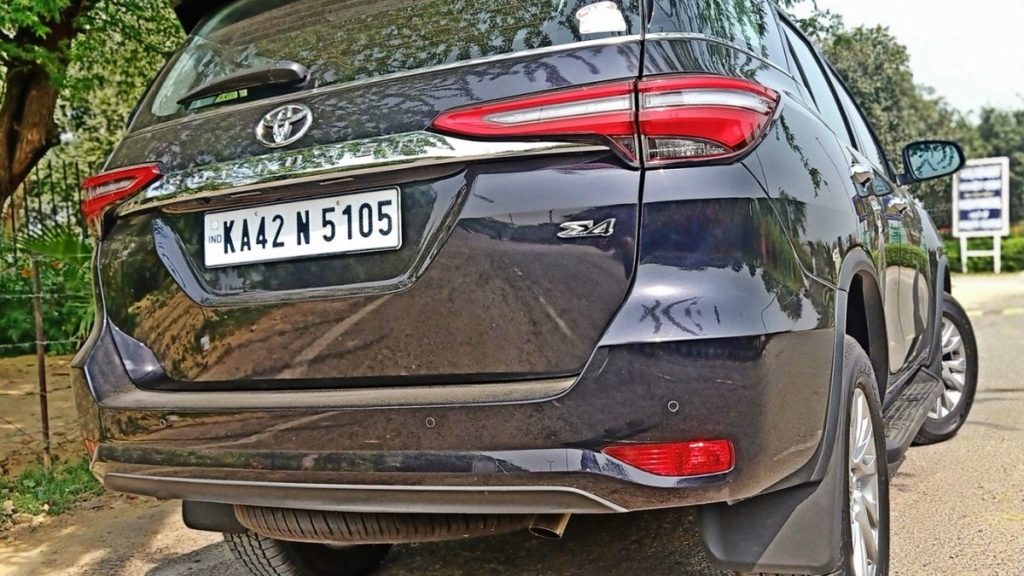 The new Fortuner has seen an increase in its prices and this fully loaded version will probably cross Rs 40 lakh. That is a big price for a Fortuner, but then the updates make it more of a luxury SUV than before.
The engine is quieter, it feels refined and powerful while the new features make it a better value SUV.
Above all the brand, looks, reliability, and comfort still make it the best and also the most popular SUV in its class. Overall, a no-brainer purchase.