I recently had the opportunity to test out the ASUS Zenbook 17 Fold, and I must say that I am thoroughly impressed by this Windows laptop. As a tech enthusiast, I was particularly excited about its innovative foldable design, which sets it apart from other laptops on the market.
The build quality of this laptop is exceptional, with a sleek and stylish design that exudes elegance. The hinges are sturdy and well-built, and the device feels very solid in my hands. The 17.3-inch OLED touchscreen display is simply stunning, with vibrant colors and deep blacks that make for a truly immersive viewing experience. I also appreciate that the display can be folded in various ways to suit my needs, making it easy to use in different modes. After a week spent with the device, here's what I think about it. 
ASUS Zenbook 17 Fold OLED specifications
Processor: Intel Core i7-1250U
GPU: Intel Iris Xe Graphics
Memory: 16GB LPDDR5 RAM running in quad-channel mode
Display: 17.3-inch FOLED touch-screen with 60Hz refresh rate and 2560 X 1920 maximum resolution support
Storage: 1TB M.2 NVMe PCIe 4.0 Performance SSD
Weight: 1.50kg
Battery: 70Wh
ASUS Zenbook 17 Fold OLED design & ergonomics
The ASUS Zenbook 17 Fold OLED is a difficult device to describe. In its entirety, it is a 17-inch foldable display with I/O and buttons lining all around its edges. You can use this device as a 17-inch portable monitor running Windows by using the included Bluetooth keyboard. Additionally, you can also turn it into a giant tablet, lay down with it in your bed, or use the kickstand to watch a movie or something. The device gives you a lot of freedom, to say the least.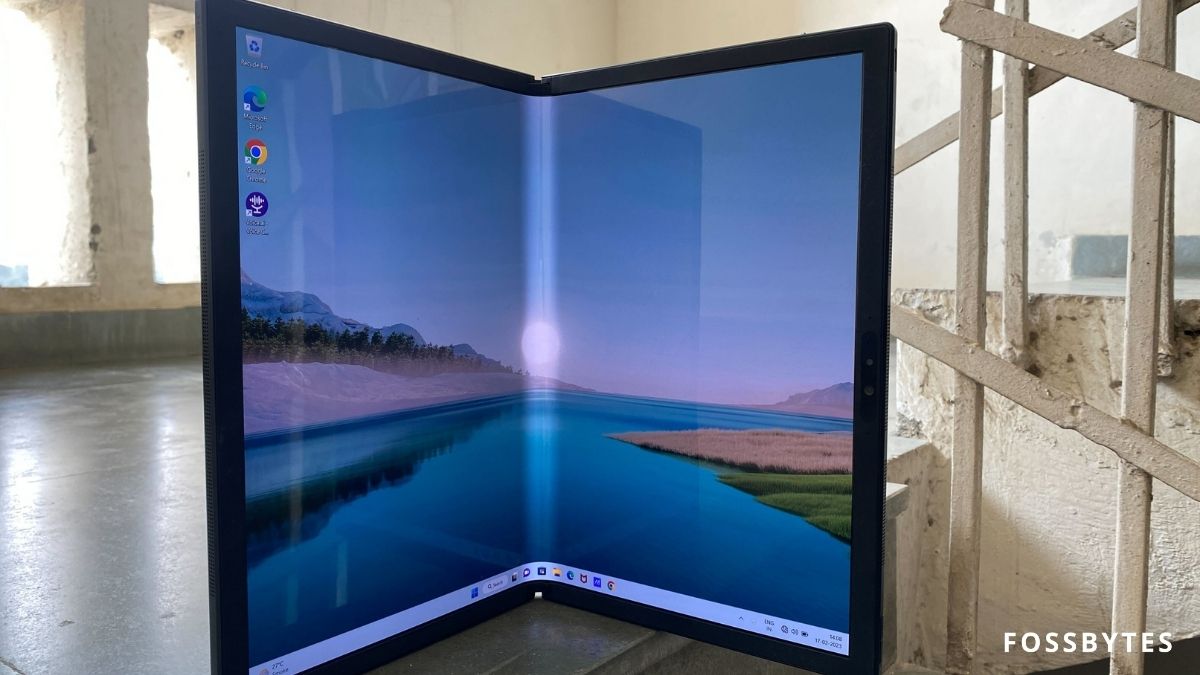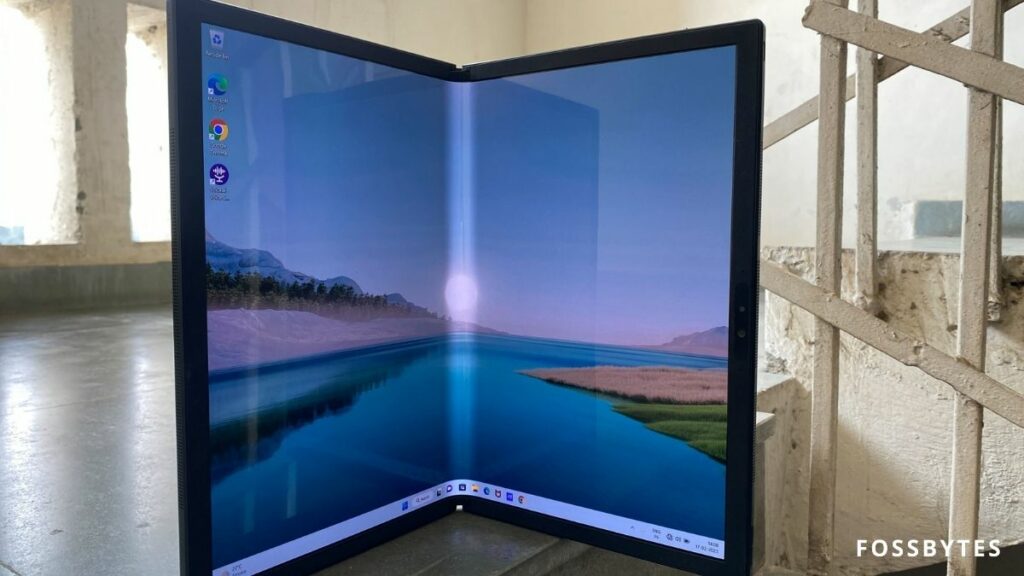 In terms of design, the Zenbook 17 Fold OLED has a 4:3 aspect ratio, so the device looks kind of squarish. ASUS has taken some very neat steps to make this foldable Windows PC feel like a tablet, and the addition of volume rockers, power buttons, and speaker grilles on the device's edges prove that. The Zenbook 17 Fold OLED also has a kickstand on its backside, which helps to adjust the device's angle. One design decision that seemed a bit odd was the placement of the front camera.
The Zenbook 17 Fold OLED is designed to be kept horizontally, but the webcams are positioned on the left side of the screen. But I think that the fold's crease on the vertical top end must make it fairly difficult to put the front camera over there.
ASUS Zenbook 17 FOLD OLED screen & speakers review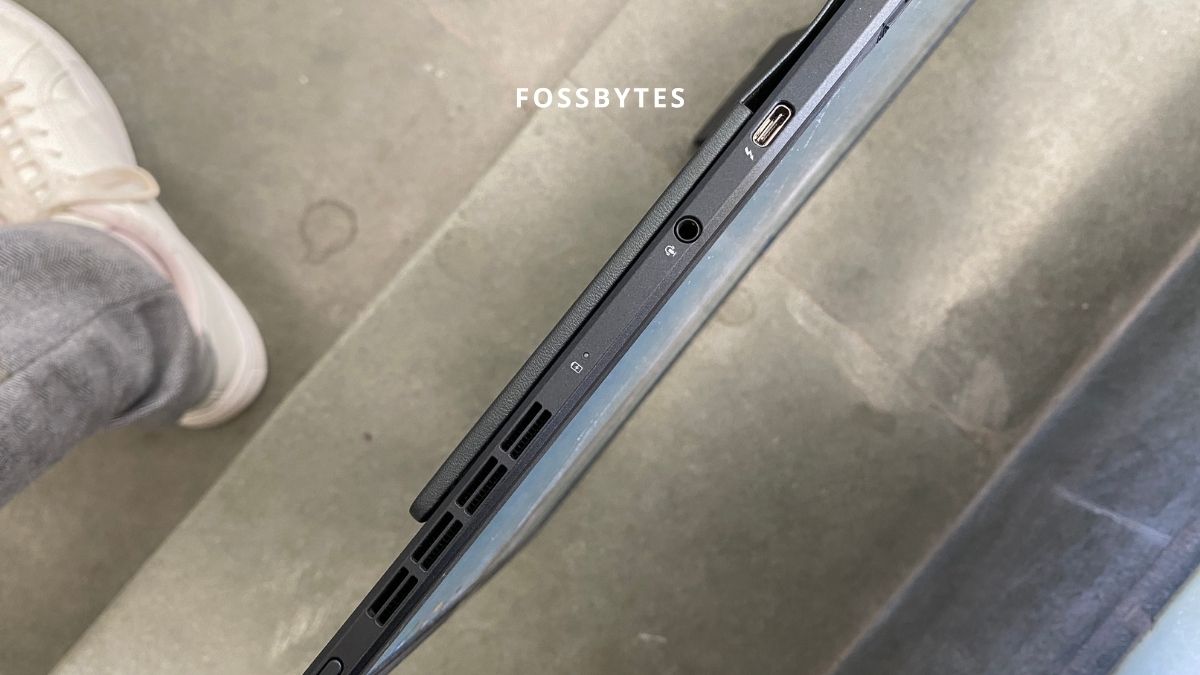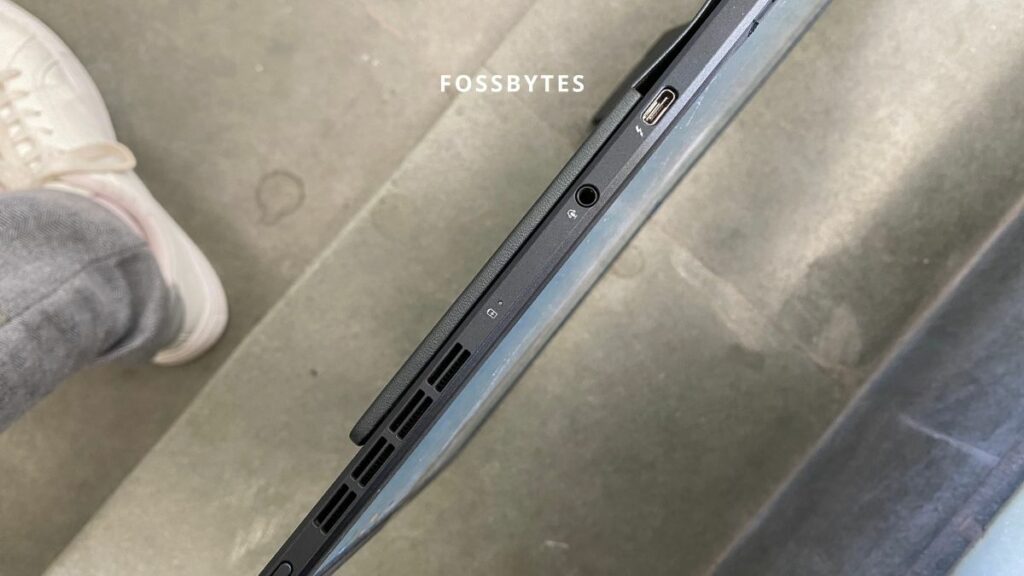 The screen of the ASUS Zenbook 17 looks very good, and it should, as it is the main highlight of this machine. ASUS calls the 17.3-inch display a FOLED, and I think it's because it's an OLED that folds. Other important specifications of the display include 500 nits of HDR peak brightness, which is the measure of how bright the display can get when showcasing HDR content.
Pantone Validation certification and a 1,000,000:1 contrast ratio also ensure a very vivid-looking display with punchy colors. The screen's refresh rate is limited to 60Hz, most probably to conserve battery life but I think at least the option to increase the refresh rate to 90Hz should have been here. Lastly, the 17-inch FOLED also has a VESA certification, specifically the Display HDR 500, meaning the screen has local dimming zones, 10-bit color showcase capability, along with a peak luminance of 500nits, as mentioned.
The speakers are placed horizontally on the side edges of the screen, and they sound relatively decent. They're pretty loud and deliver very clear audio. However, the speakers lack bass, and it feels like the high volume sort of compensates for it. 
ASUS Zenbook 17 FOLD OLED performance review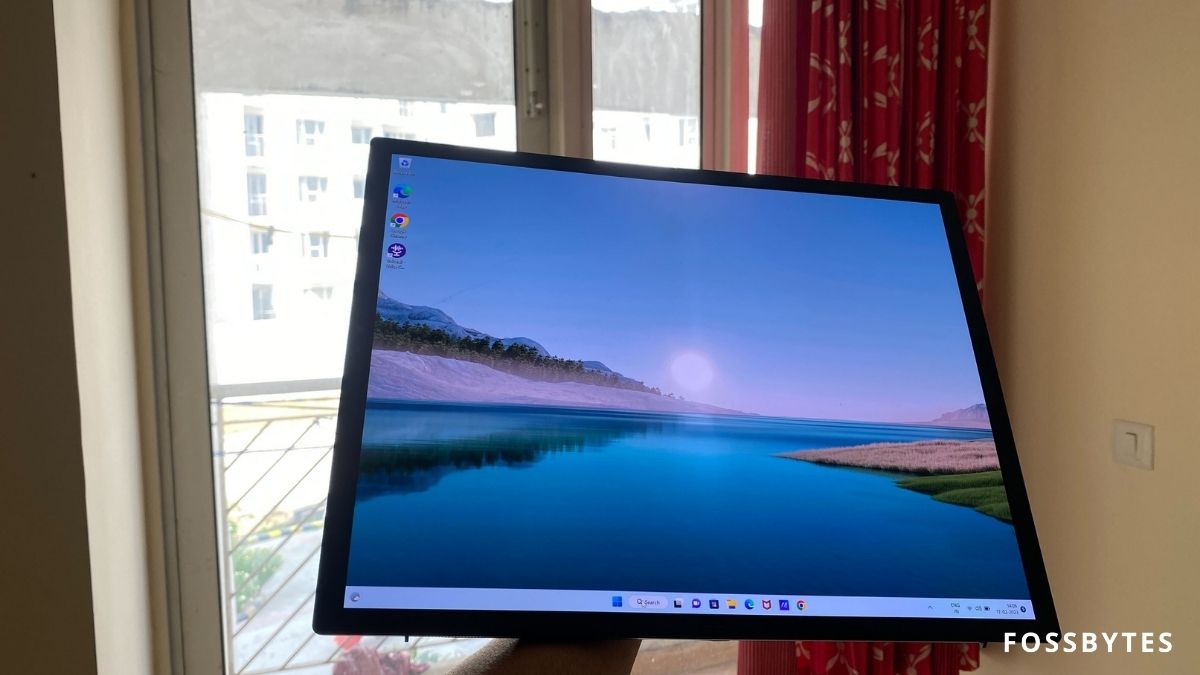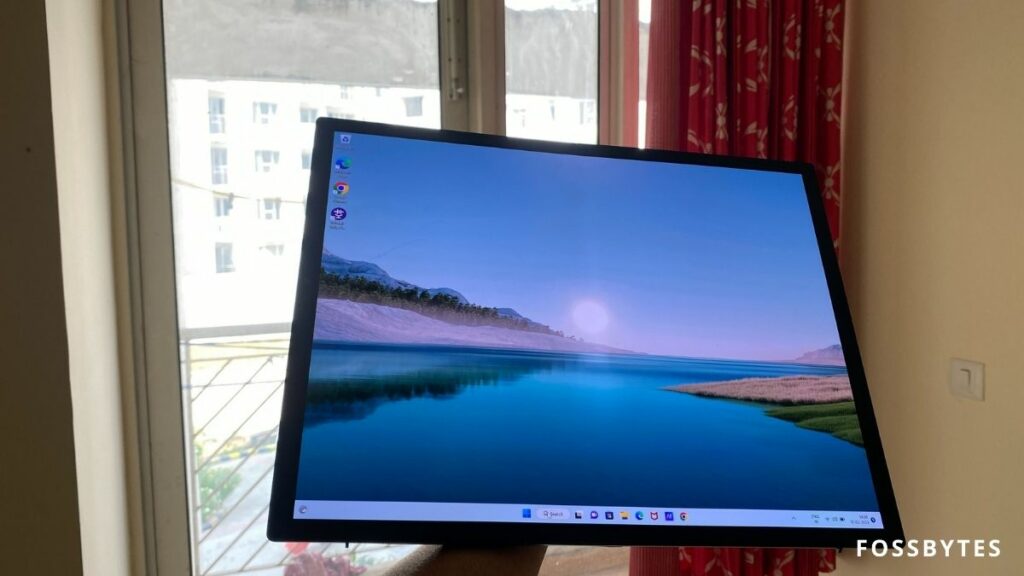 Powered by an Intel 12th Gen Core i7-1250U, the Zenbook 17 is made to smoothly handle everyday tasks like editing documents, watching videos, and some light gaming. The Intel Coe i7-1250U is a 10-core chip featuring just 2 performance cores and 8 efficiency cores. And the real-world performance of Zenbook 17 reflects the same.
Even with full brightness, the ASUS Zenbook 17 delivered around 7-8 hours of battery life with moderate usage. It is the kind of device that you can take with you to the coffee shop and easily leave the charger behind. In terms of gaming performance, don't expect anything out of this world, primarily because Zenbook 17 Fold OLED lacks a dedicated GPU.
The Intel Iris XE iGPU onboard is capable of some light gaming at low graphics preset. You can also easily play eSport titles like Overwatch, Valorant, and CS: GO as they have very low hardware requirements. Additionally, playing these games on the OLED screen is pure joy. The colors displayed on the screen are so good that after a while, it doesn't even matter that you're playing the game on low graphics preset. 
Room for improvement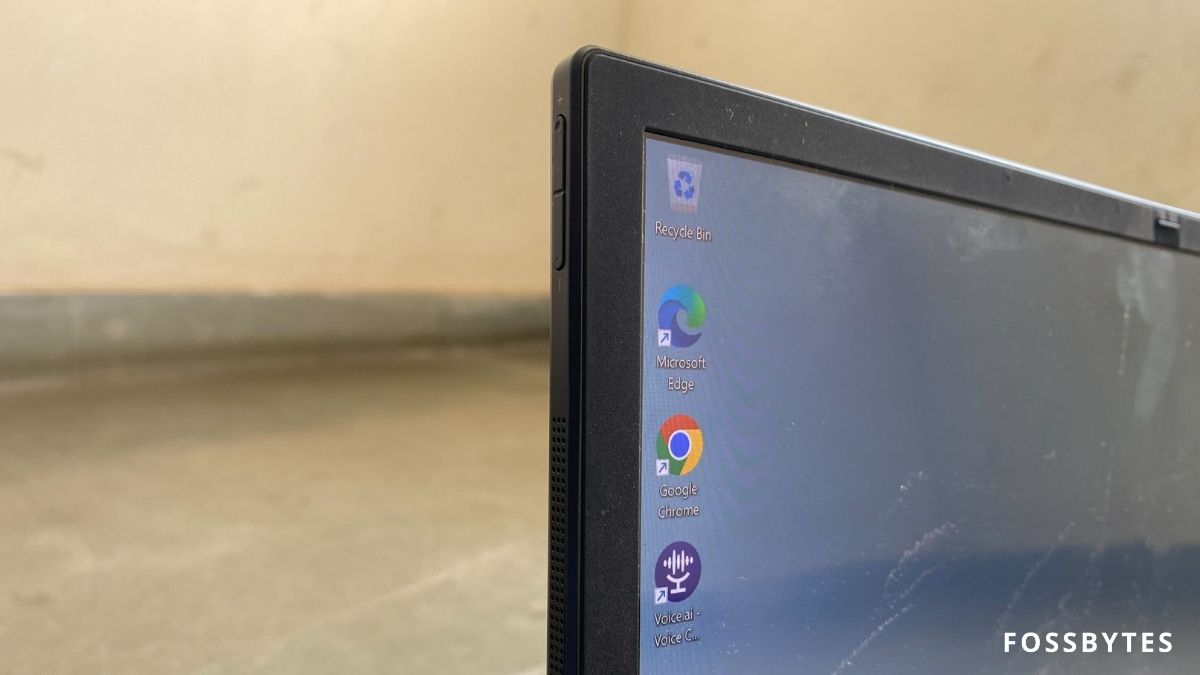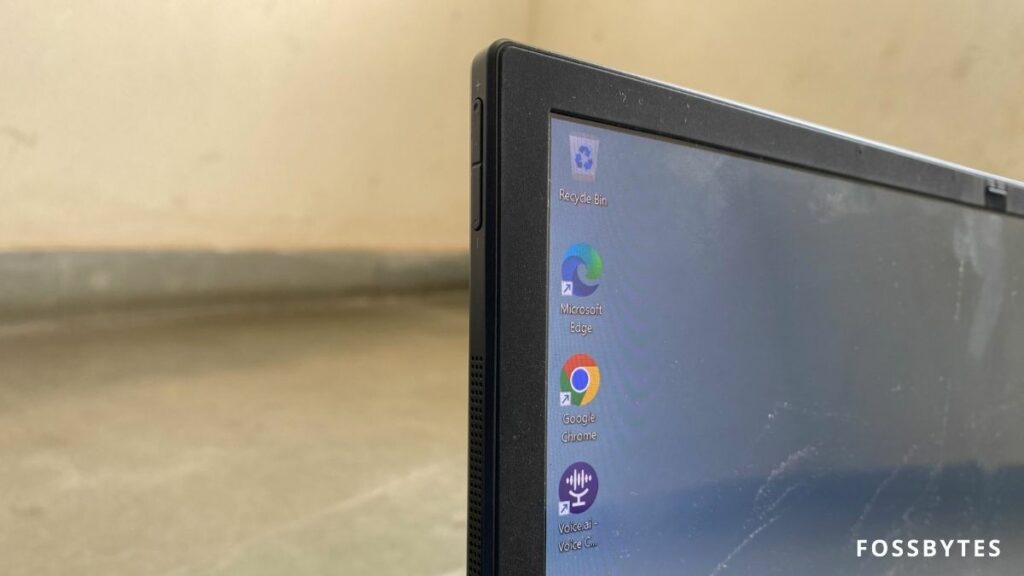 In a world full of conventional laptops. The ASUS Zenbook 17 Fold is trying to create a niche of its own, and that often comes with challenges. For instance. although the Fold mechanic works really well, it doesn't have a lock in place for when you completely open up the screen. If you try to use the laptop as a tablet, the center crease keeps folding inwards, thus only enabling you to use this 17.3-inch device as a giant book and not as a tablet.
Furthermore, the speakers on the device are also not as good as they should be. A tablet of a much smaller size offers much better quality than this 17-inch behemoth currently does. And considering the price of the ASUS Zenbook 17 Fold OLED, it should come with a dedicated GPU. ASUS already uses several low-powered graphics chips in the Vivobook Pro series, and those can work well without compromising the thermals on this machine.  
Verdict
ASUS Zenbook 17 FOLD OLED Review
Summary
For a price tag of Rs 3.29 lakh, the ASUS Zenbook 17 Fold brings to the table a lot of revolutionary stuff. It is not a conventional laptop, so it can't be judged in the same manner. The device is more of an indulgence and would probably go down in tech history as having one of the most disruptive designs ever. In terms of pure value, though, the Zenbook 17 absolutely delivers what it advertises. I hope that its successor makes even bigger promises.