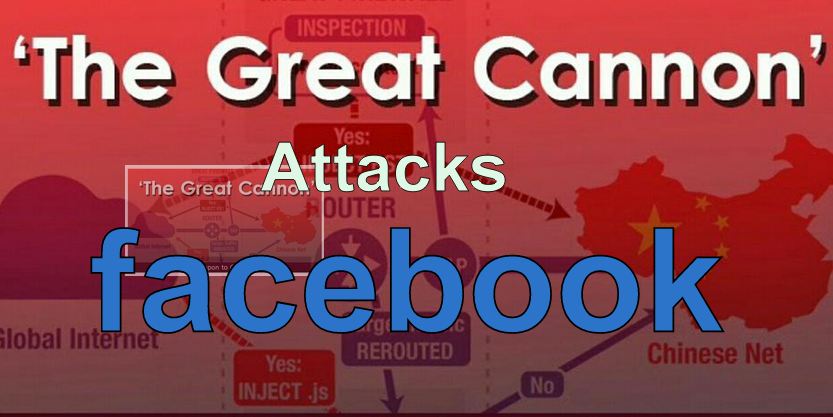 For the past few days, we have been hearing about the Great Cannon. This Great firewall system developed by China is terrorizing the whole internet world by its potential to hijack anything and everything. Now the terror has started to spread its wings and taken it's first attack on none other than Facebook. It should be noted that recently China accepted the fact that it's having a large army of hackers.
For past three days, JavaScript of Facebook login is being intercepted by this firewall system. This will allow the third party sites to authorize users through Facebook. First attack was reported on Sunday, in which sites using Facebook Login are being redirected to a third-party website's page for many internet users in China.
A Facebook spokesperson also told The Verge that this behavior is occurring locally and beyond the reach of their servers. He added by saying that they are investigating the situation. Also, it's not a issue to worry for users outside the China or the users who are using VPN services because the code was only intercepted in China.
The Great Firewall began intercepting the Facebook Login Java applet on Sunday, replacing it with a single-line redirection code for two other third-party sites. Because of that, whenever a user in China was trying to login in his Facebook account, they all were being redirected to these two sites: wpkg.org and ptraveler.com, an open-source software project and a personal travel blog respectively. I am still confused that why Great Cannon's hackers were promoting these two sites in particular.
But this hacking brought a bittersweet experience for ptraveler.com. The site become popular in one day, but after sometime, it become so popular that it didn't even load because of high traffic.
In conclusion, attempt of this hacking shows that now China has a power that can bring down any site even if it's world's biggest social network Facebook or programmer's favorite site GitHub. If you own a site, then you have to fear the fury of China's cannon.
Now what will be the next target of China's Great Cannon: Google ?? :D
Stay tuned for latest technology and hacking news from fossBytes!