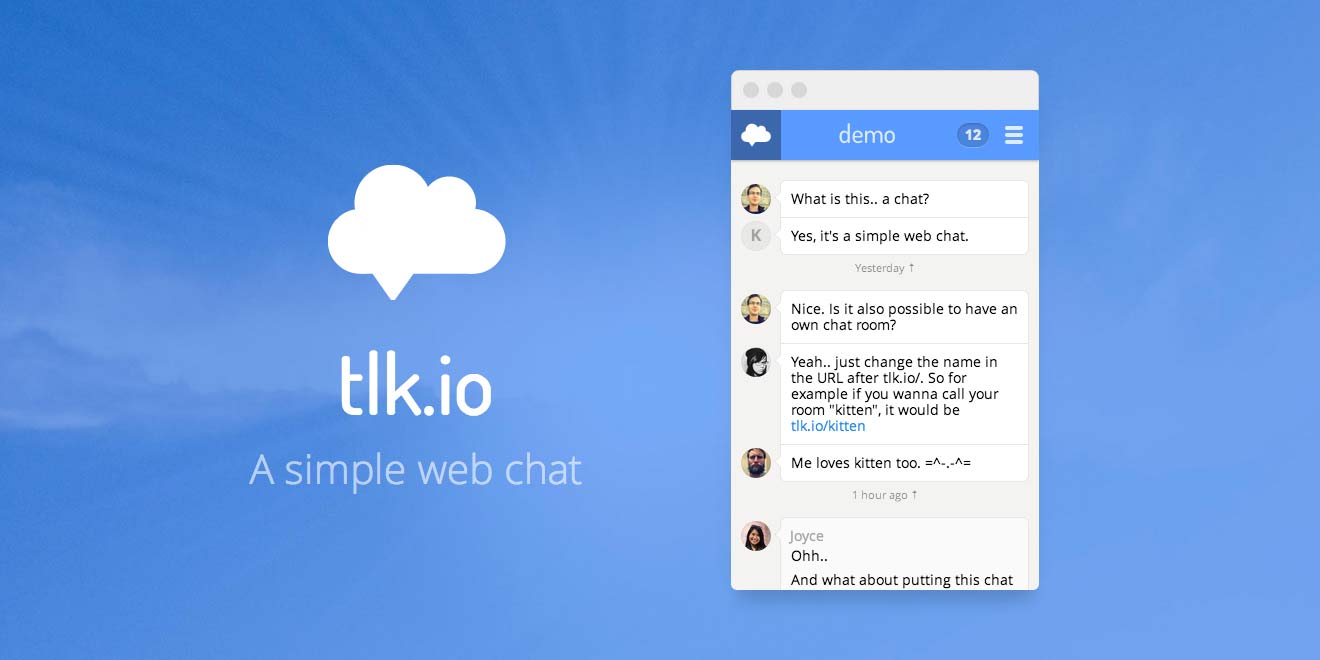 Last year I had this idea of creating a website which lets you chat by joining a channel much like an IRC chat room which are used mostly by developers, around the world. But I thought of creating it in such a way that it would let anyone join a chat in under 10 seconds where you could discuss anything you want. Couple of days back I found this website tlk.io  which lets you do the same thing. You don't have to login, just use a nick and join a channel. Now chat!
If you need a quick chat room to share ideas with you friends or you need to have a meeting online, or you just want a private chat then this website does it all. It turns a URL into a chat room.
For example "www.trl.io/fossbytes14", opens up a chat room for the channel fossBytes. It has a nice design thanks to Simurai for the UI. The code is written by Antstorm. The developers have used node.js, Faye, Ruby on Rails, Redis, jQuery, Fontelico (smiley). Though I really liked the concept and the service is free but not permanent. In the TOC of the website, the owners have mentioned that they can remove the website and change the ownership whenever they want. I can only hope that it does not happen and the site grows exponentially.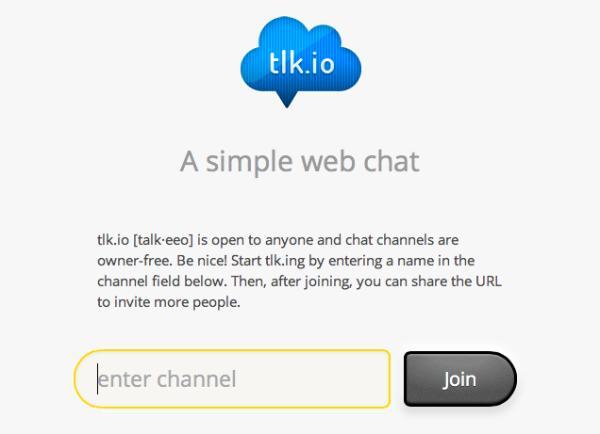 One of the other cool thing I liked about tlk.io is that they have provided an option to embed the chat room to any site they want. You don't have to code, just generate the code by clicking the embed button on their site homepage and copy and paste the code . If you are using a WordPress for your website then just download this plugin to embed the chat room. This site also has a Trello board (If you don't know about Trello click here to read about it, explained by me here on Fossbytes) where you can comment, up vote, report bugs etc.
Also Read: How to Build a Website – A Complete Guide
If you have visited this website, I just want to add some tips and tricks which you can also at the website's homepage.
Tips & Tricks
1. If you type @ + username, like @matt, it will highlight the message to that user. Click the circle avatar to quickly add it to the input.
2. If you use a hashtag (#), it automatically turns them into channel links, like #lobby.
3. If you paste a link to an image, it will show the image inline. Also, posted URLs will turn into links.
4. There is some (limited) Markdown support: __bold__, _italic_, `code`, > blockquote, * list, — hr, ~~strike~~, [alt](link) and ![alt](image.jpg).
5. If you're using tlk.io as a Fluid desktop app, to login with twitter you need to "whitelist" it first. Go to Preferences > Whitelist and add *twitter.com*, see screenshot.
Warning: The method is not very much safe, anyone who knows the channel name can access the chat. Don't discuss private matter at this.
See our How to Guides for more tips and tricks.