As per the teaser, Season 6 of Call of Duty Warzone is coming on September 29, 2020. Call of Duty revealed an image on their official Twitter handle that shows the new subway system coming in the next season. A list of stations and the route they'll follow is clearly visible on the right side of the image.
The image looks like a topographical version of Verdansk updated with an entire subway network. This chain of subway stations might allow the players to cover the entirety of the map. Hence, it could be the best addition to Verdansk to date.
According to some disclaimers on the image, the subway system is just a mean to avoid the deadly gas. That's because if you are somehow stuck out of the encroaching circle, the deadly gas can easily take your life.
Metro Stops in Verdansk
Lozoff Pass
Verdansk Center
Downtown/ Tavorsk District
Barakett Shopping District
Verdansk Train Station
Torsk Bloc
Verdansk International Airport
You can clearly see the different stops in the image through which the train will pass as it circles around the map.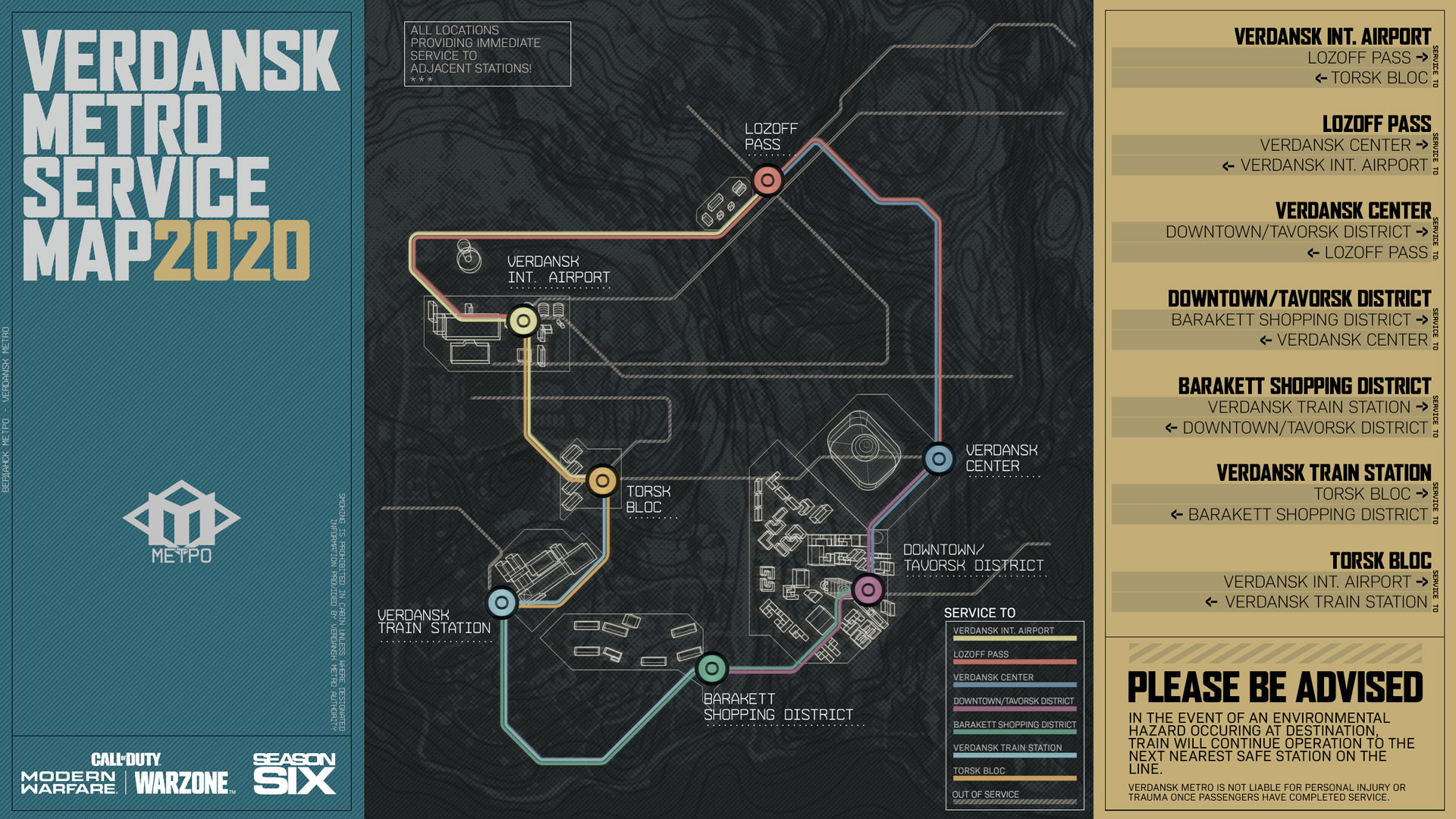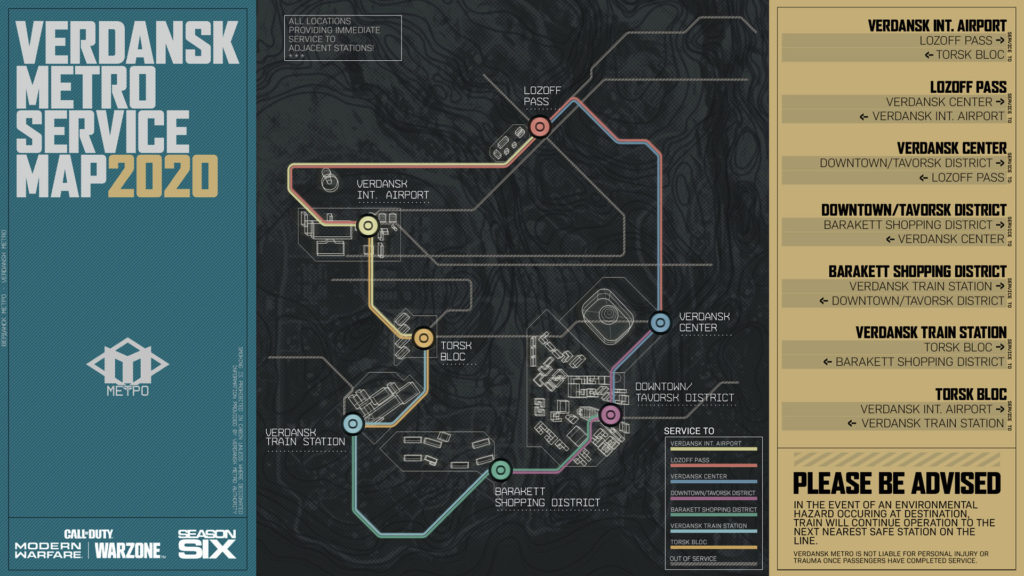 The Train will arrive frequently at each station during its journey around the map in a clockwise/anticlockwise direction. However, the train might not stop at the stations that are already engulfed with poisonous gas.
More interestingly, the subway system is not the only thing arriving in Season 6. Modern Warfare is also going to bring back two characters: Soviet soldier Nikolai and freedom-fighter Farah.
Additionally, some new areas will be added to the map for players to explore and to search for Supply Boxes.
We're just two months away from Call of Duty: Black Ops Cold War update. But, as per Activision, Warzone will still be operational and will include some elements of the Cold War after its release.