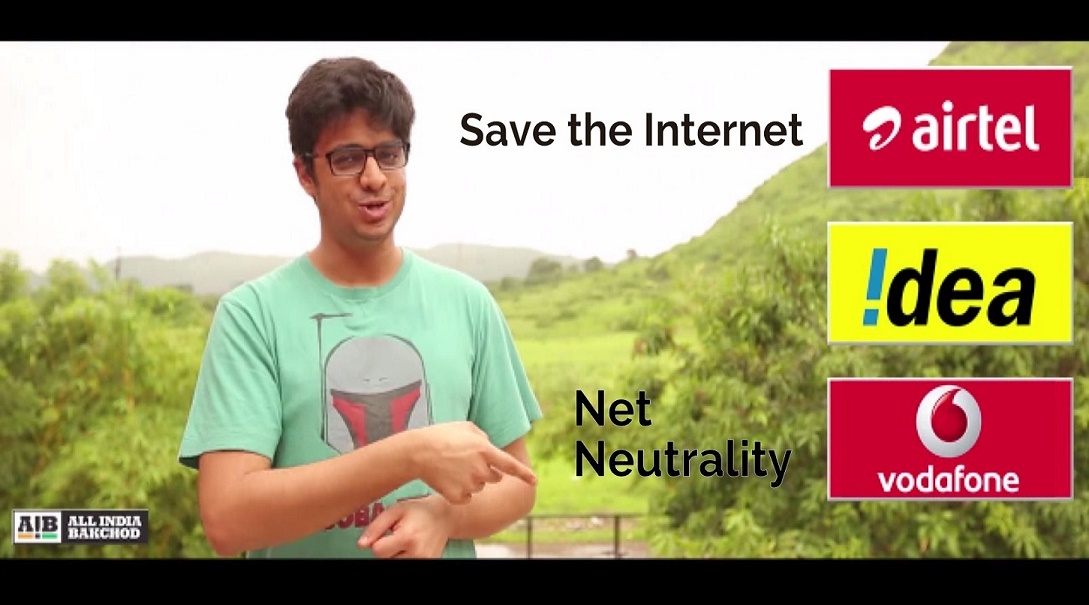 Short Bytes: Tomorrow, August 15, is the last day for Indians to register their protest on MyGov.in and urge the government to make the Internet policy that respects the Net Neutrality in India.
I
ndia is one of fastest growing countries in terms of Internet usage and this developing nation is witnessing a very crucial technological change. So, after the
Net Neutrality debate caught fire in the US
and other western nations, this issue fuelled up the headlines and discussions in India too. (Read our
ultimate guide to Net Neutrality
)
In the past, petitions have been signed by people supporting the Net Neutrality in India and government has released a report last month that respected the ideology of free/open Internet. But, it stated that considering the growing and insufficient nature of India's telecom infrastructure, it would be unfair for paid voice calls and telecom operators to compete with the free voice calls being made using data packs.
Right now, a discussion regarding the upcoming policy now is live at MyGov.in where you can register your views and protest with comments. To do this, you'll need a simple sign up and participate by tomorrow i.e. August 15 – India's Independence Day. These suggestions and views will be considered by the recommendation committee while drafting the policies and final proposal.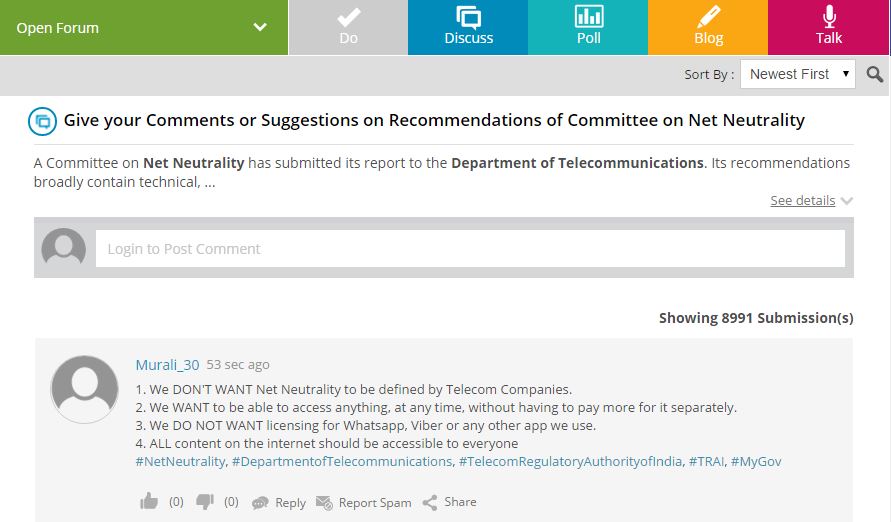 If the government doesn't take steps needed to enforce the Net Neutrality in India, mobile operators and ISPs will have the freedom to charge you for using voice calling over the Internet and other services.
Here's a clip by comedy act All India Bakchod urging the people to ping the Indian government by educating them about the current state of Internet in India.
fossBytes urges you to visit MyGov.in and save the Internet in India.
Check out our homegrown product viralnews.fossbytes.com for hottest tech news on the web. For more updates, subscribe to our newsletter. [newsletter_signup_form id=1]