I have met a number of people who want to switch to an electric car but can't do it due to their expensive price range. Some of them say they'll buy it when the EVs become affordable without realizing the fact that there are already cheap electric vehicles available in the market.
We're in the 21st century, and it's safe to say that there isn't a scarcity of low-cost electric cars on the market.
That's why we've compiled a list of the best value-for-money electric vehicles on the market from around the world. We've also mentioned the price of these cars and their battery range to help you with your buying decision.
Top 12 Cheapest Electric Cars 2021
Cheap Electric Vehicles

| Name | Range | Starting Price |
| --- | --- | --- |
| Hong Guang Mini EV | 106 miles | RMB 26,986/$4,162 |
| Renault City K-ZE | 168 miles (NEDC) | RMB 1,06,340/$16,400 |
| GWM Ora R1 | Up to 219 miles (NEDC) | RMB 1,14,800/$17,705 |
| Tata Nexon EV | 194 miles (ARAI) | Rs 14.00 lakh/$18,375 |
| Xpeng G3 | 323 miles (NEDC) | RMB 1,45,550/$22,441 |
| BMW Mini Electric | 110 miles (EPA) | $29,900 |
| MG ZS Electric SUV | 163 miles (WLTP) | £25,495/$31,565 |
| Nissan Leaf | 226 miles(EPA) | $31,670 |
| Hyundai Ioniq Electric | 170 miles (EPA) | $33,245 |
| Renault Zoe | 245 miles (WLTP) | £26,995/$33,100 |
| Chevy Bolt EV | 259 miles (EPA) | $36,500 |
| Hyundai Kona Electric | 258 miles (EPA) | $37,390 |
1. GM Wuling Hong Guang Mini EV: Most Affordable Electric Car
Hong Guang Mini EV
Starting Price
RMB 26,986/$4,162
Battery Capacity
9.2 kWh and 13.8 kWh
Electric Range
9.2 kWh – 75 Miles
13.8 kWh – 106 Miles
DC Fast Charging
NA
Back in July this year, SAIC-GM Wuling in China launched the Hong Guang Mini EV with an extremely affordable price tag. Due to its cheaper price tag, it became one of the best-selling electric cars in China. As per the report, it exceeded more than 30,000 orders within the first 50 days of its launch.
With this, its demand surpasses electric cars like Tesla Model 3, GWM Ora R1, Xpeng P7, etc. 
In terms of affordability, it's an unmatchable electric car with a price lower than 1/8th of Model 3. It's a four-seat electric car with 741 liters of boot space.
In addition, it's equipped with the BMS intelligent battery management system, battery insulation, IP68 waterproof and dustproof rating, and has undergone 16 rigorous tests.
In short, it's one of the best options for people looking for a cheap EV for daily local commute.
Recently, the automaker has launched an upgraded version of this economical electric car, Hong Guang Mini EV Macaron.
Cons
Available only in China.
Due to the competitive price range, there are limited high-end features.
2. Renault City K-ZE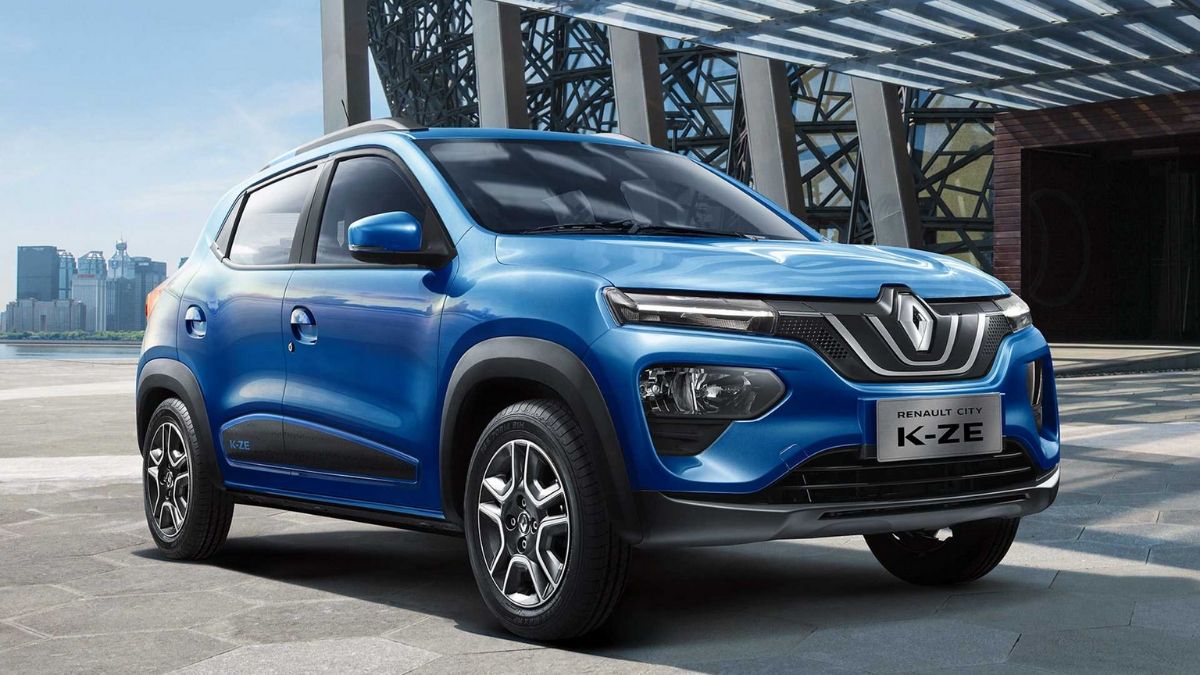 Renault City K-ZE
Starting Price
Around RMB 1,06,340/$16,400
Battery Capacity
26.8 kWh
Electric Range
168 miles (NEDC)
DC Fast Charging
Yes
Renault City K-ZE, or simply Renault Kwid electric, is one of the cheapest electric cars in the world. Its price can go as low as RMB 56,410 or $8,700 after the incentives.
Currently, this electric car is available in China only. However, soon it will be available in other countries like India, where there is always an increasing demand for affordable vehicles.
Renault believes it's the first EV in the world with a low price tag and high build quality. Renault City K-ZE can achieve a top speed of up to 65 mph (105 km/h).
Cons
Renaut K-ZE is a small car with limited interior space.
For an average person, it can be difficult to sit with enough legroom and headspace, especially at the rear seats.
3. GWM Ora R1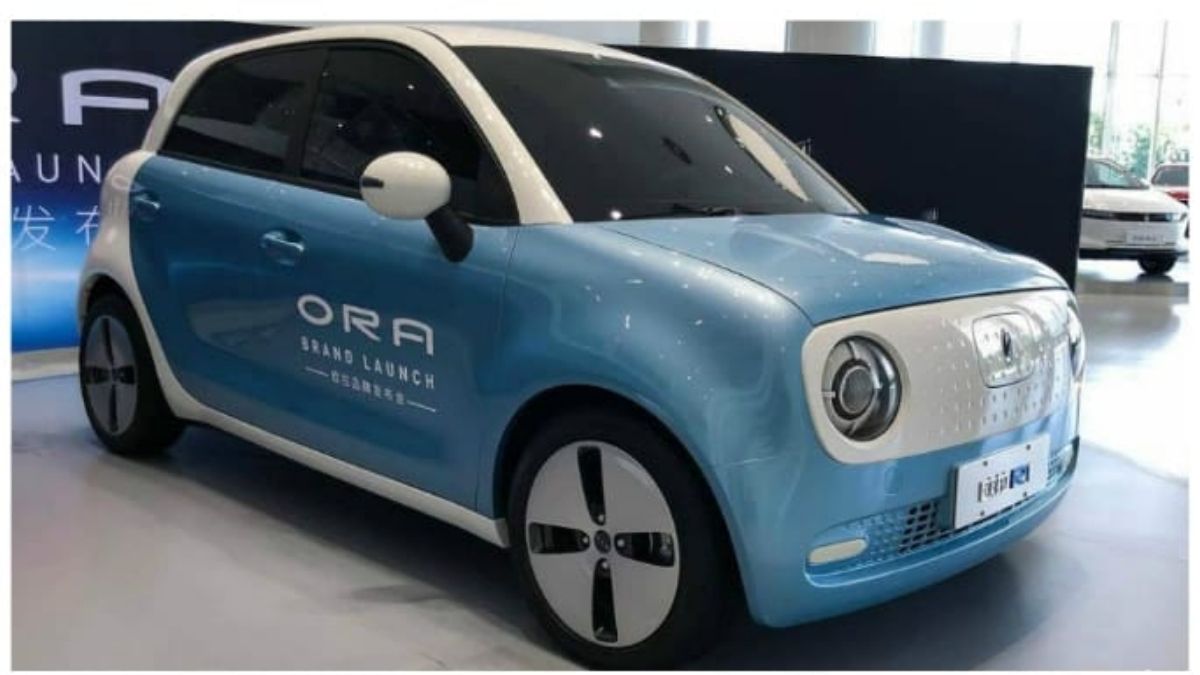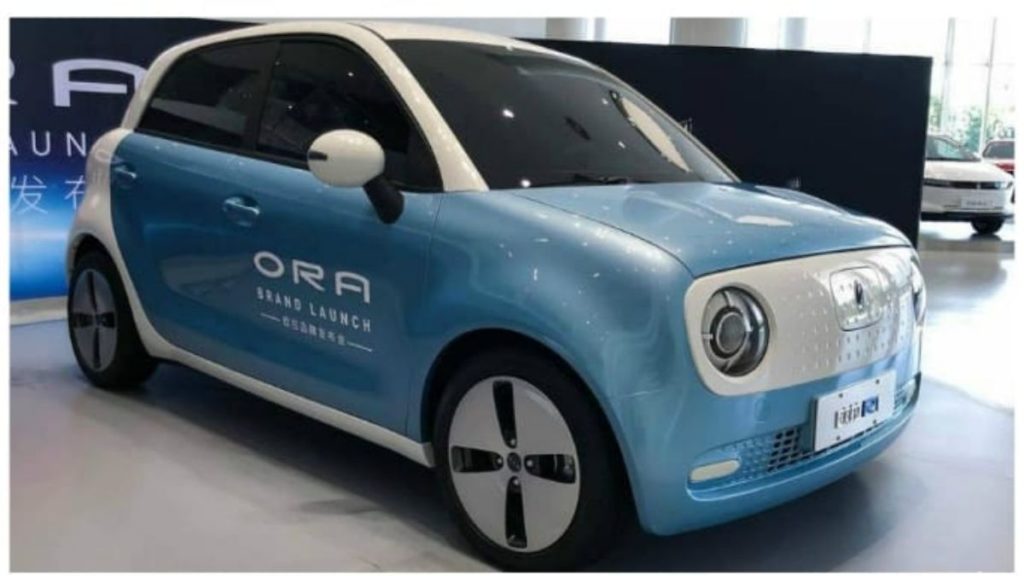 GWM ORA R1
Starting Price
RMB 1,14,800/$17,705
Battery Capacity

28.5 kWh

33 kWh

Electric Range
Up to 219 miles (NEDC)
DC Fast Charging
Yes
GWM Ora R1 was first introduced in November 2019. The car came into existence with the idea of providing affordable electric cars in China to promote EVs.
Ora R1 is also available with a higher capacity battery pack for long-range variants. It's a small and attractive-looking electric car that is perfect for short trips and city driving. GWM Ora R1 is also equipped with features like level 2 autonomous hardware. Moreover, with a government subsidy of up to RMB 50,000/$7,700, it's quite cheap.
Cons
Available in a limited number of countries
the interior space could have been better.
4. Tata Nexon EV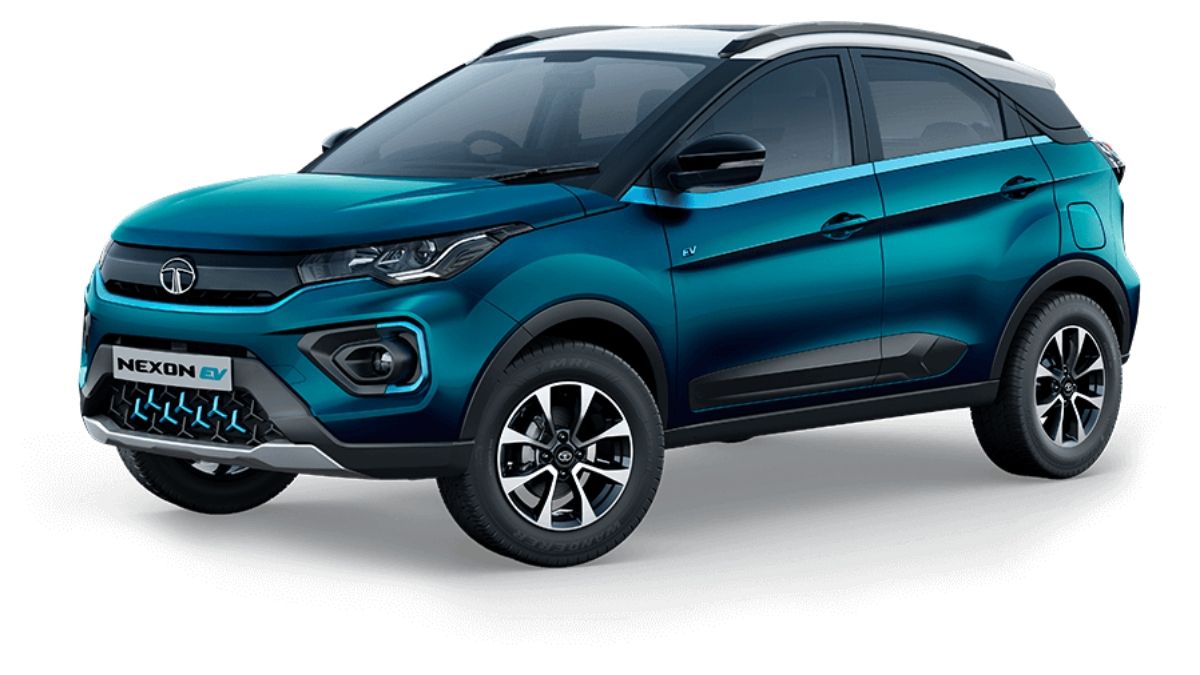 Tata Nexon EV
Starting Price
Rs 14.00 lakh/$18,375
Battery Capacity
30.2 kWh
Electric Range
194 miles (ARAI)
DC Fast Charging
Yes
Tata Nexon EV is a subcompact electric SUV from the Indian automaker Tata Motors.
It's undoubtedly an impressive electric car with the battery capacity and range it provides.
If we examine its features, Nexon electric offers value for its price. Moreover, the government of India has provided FAME subsidy and State incentives, which further reduces its overall cost.
This sub-compact SUV has excellent built quality with an overall 5-star Global NCAP rating. With its 30.2 kWh li-ion battery pack, it can generate around 127 BHP and a peak torque of 245 Nm.
Apart from this, it has multiple driving modes, including a sports mode and modern features such as a regenerative braking system, and much more.
Cons
Nexon EV is only available in India right now.
Some owners have reported issues with the advertised electric range.
5. Xpeng G3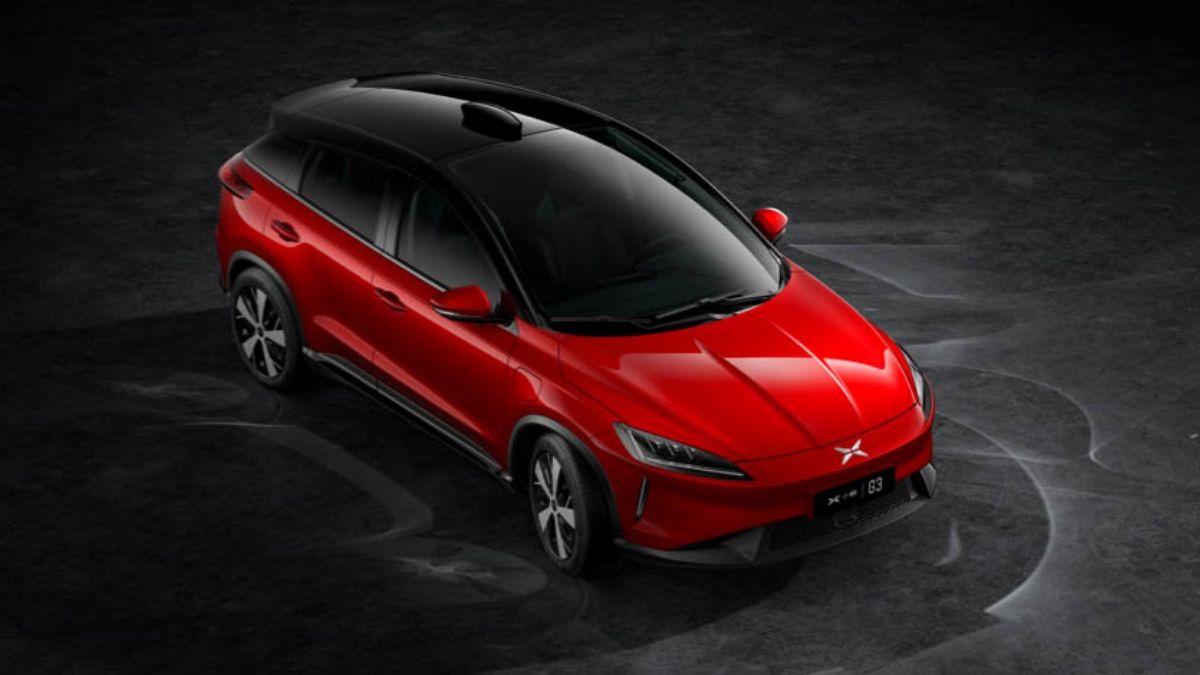 Xpeng G3
Staring Price
RMB 1,45,550/$22,441
Battery Capacity
57.5 kWh and 66.5 kWh
Electric Range
57.5 kWh – 286 miles (NEDC)
66.5 kWh – 323 miles (NEDC)
Fast Charging
Yes
Xpeng Motors is a Chinese EV maker and is currently available only in China. Xpeng G3 is one of the most affordable electric cars in the Chinese auto industry.
Xpeng G3 has all the features that one would want in an electric car. However, people have accused the automaker of copying ideas as the user interface of its website is inspired by Tesla. Additionally, the interior, and the UI of the infotainment screen and features resemble Tesla. It's not surprising that the company is also criticized by Tesla fans for doing this.
This electric SUV is decent when it comes to performance and features. The Xpeng G3 can sprint from 0 to 62 mph in less than 8.5 seconds and has a top speed of 105 mph (170 kph).
Furthermore, it is equipped with Level 2.5 autonomous driving hardware.
Cons
The automaker could have adopted a unique approach for designing its UI instead of copying Tesla.
6. BMW Mini Electric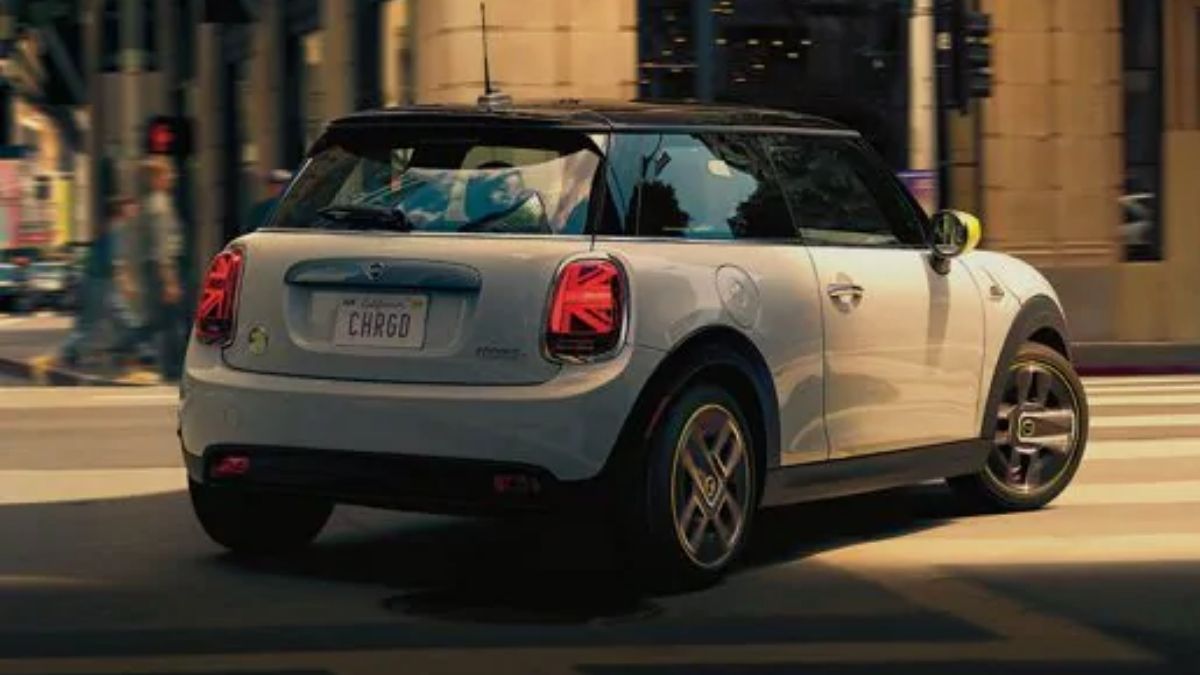 BMW Mini Electric
Staring Price
$29,900
Battery Capacity
32.6 kWh
Electric Range
110 miles EPA
Fast Charging
Yes
BMW Mini Electric is a two-door compact electric car. Though it might not provide a long driving range, it's quite impressive when it comes to its performance.
Mini Electric can sprint from 0 to 60 mph in just 6.9 seconds. Additionally, its motors can generate power of up to 181 HP and a peak torque of 270 Nm. Plus, it's one of the most premium-looking electric cars with an excellent build quality and modern features.
You can reserve it online on the company's website. However, the estimated delivery time is at least three months.
According to BMW, after the government incentives, including a federal tax of $7,500 and potential savings, it will be one of the cheapest electric cars in the US.
Cons
Short electric range
long waiting period
7. MG ZS EV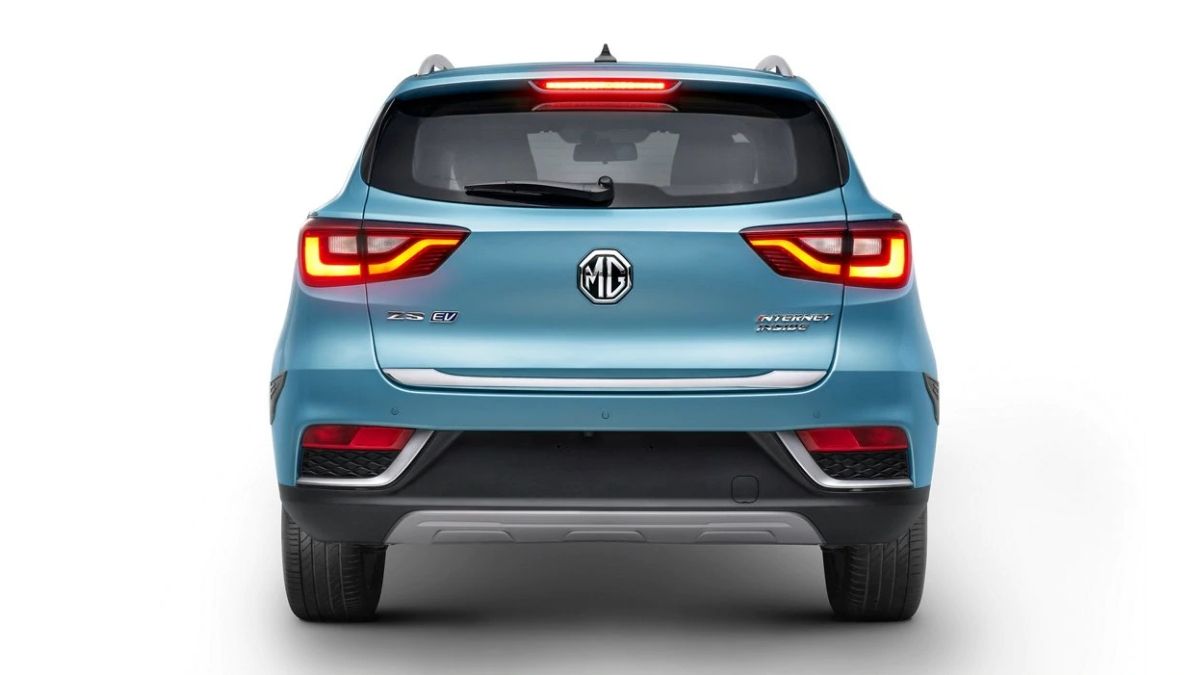 MG ZS EV
Staring Price
£25,495 /$31,000
Battery Capacity
44.5 kWh
Electric Range
163 miles (WLTP)
Fast Charging
Yes
MG ZS EV is a smart and feature-loaded electric SUV. Although the automaker has spread its wings wide over the international market, it's still not available in the US.
In addition to being an internet-connected car, it's equipped with features like PM 2.5 air filter, regenerative braking system, cruise control, and much more.
Furthermore, the electric SUV provides a punchy-performance. MG ZS EV churns out more than 140 BHP of power and 350 Nm of torque. Moreover, the govt. of UK provides a Plug-in Car Grant of £3000, which makes such a premium electric SUV affordable for buyers.
Cons
low ground clearance for an SUV
Legroom for rear passengers can be a bit compromising.
8. Nissan Leaf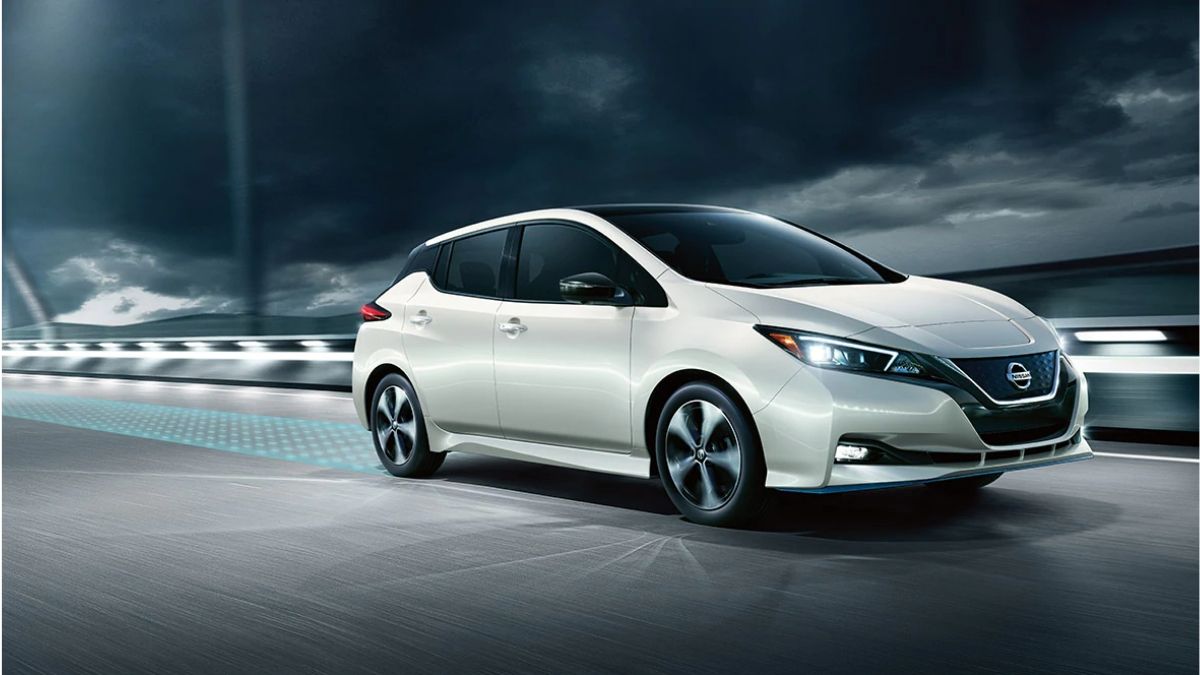 Nissan Leaf
Starting Price
$31,670
Battery Capacity
40 kWh and 62 kWh
Electric Range
Up to 226 miles (EPA)
DC Fast Charging
Yes
Since Nissan, Renault, and Mitsubishi have an alliance, the Renault Zoe and Nissan Leaf share similar technology. However, both of them have different battery pack sizes and are unique in their own way.
The Nissan Leaf is not only a budget electric car, but it's also equipped with next-gen technologies like ProPilot Assist that offer useful functions, including stop and go, hold the lane, and much more.
Additionally, the car also comes with a bigger battery pack, however, with a higher price tag. Apart from that, Nissan Leaf is also applicable for federal taxes of up to $7,500.
Cons
This is one of the very few cars to have very little or no drawbacks.
The rear seats don't fold.
9. Hyundai Ioniq Electric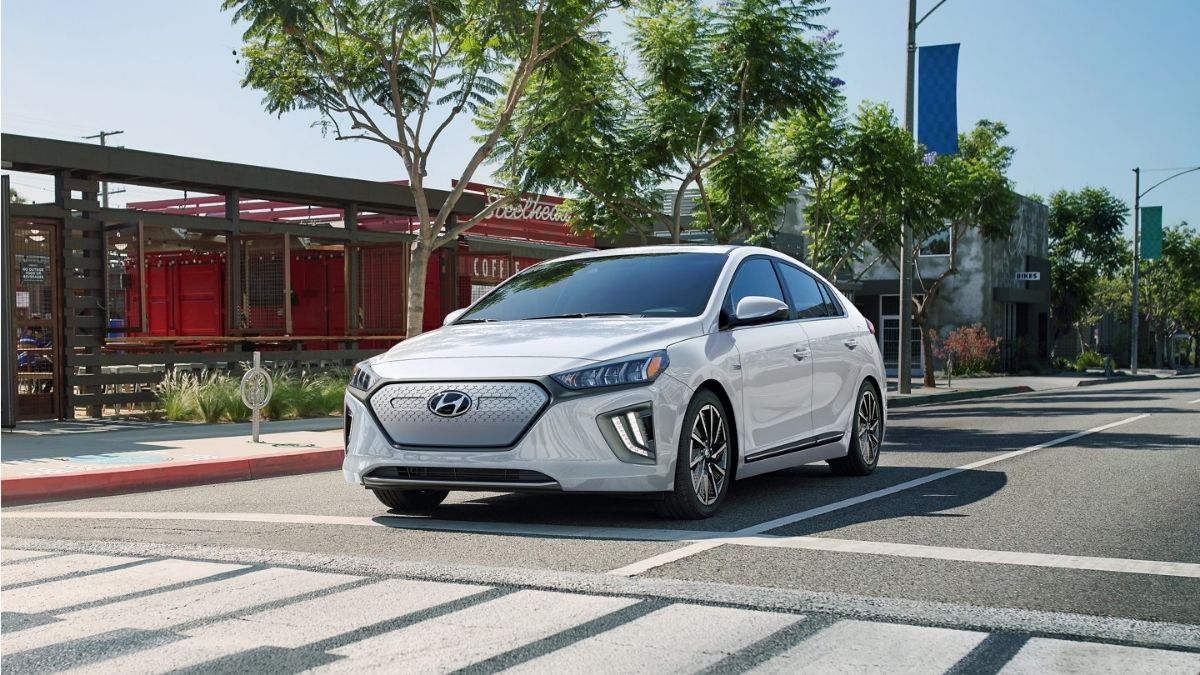 Hyundai Ioniq Electric
Staring Price
$33,245
Battery Capacity
38.3 kWh
Electric Range
170 miles (EPA)
Fast Charging
Yes
The Hyundai Ioniq outperforms all other electric sedans in its segment with the recent improvement in electric range and battery pack. Earlier, the electric sedan had a range of 140 miles.
If we talk about performance, its motors generate 134 BHP and 295 Nm of torque.
Apart from this, the car has a stunning outer appearance as well as a premium interior that makes it an excellent choice for an affordable electric sedan.
Additionally, Ioniq is also eligible for federal taxes of up to $7,500 that will further reduce the overall cost of the vehicle.
Cons
Some think it's quite expensive considering the value it offers.
Not a comfy ride on rough roads.
10. Renault Zoe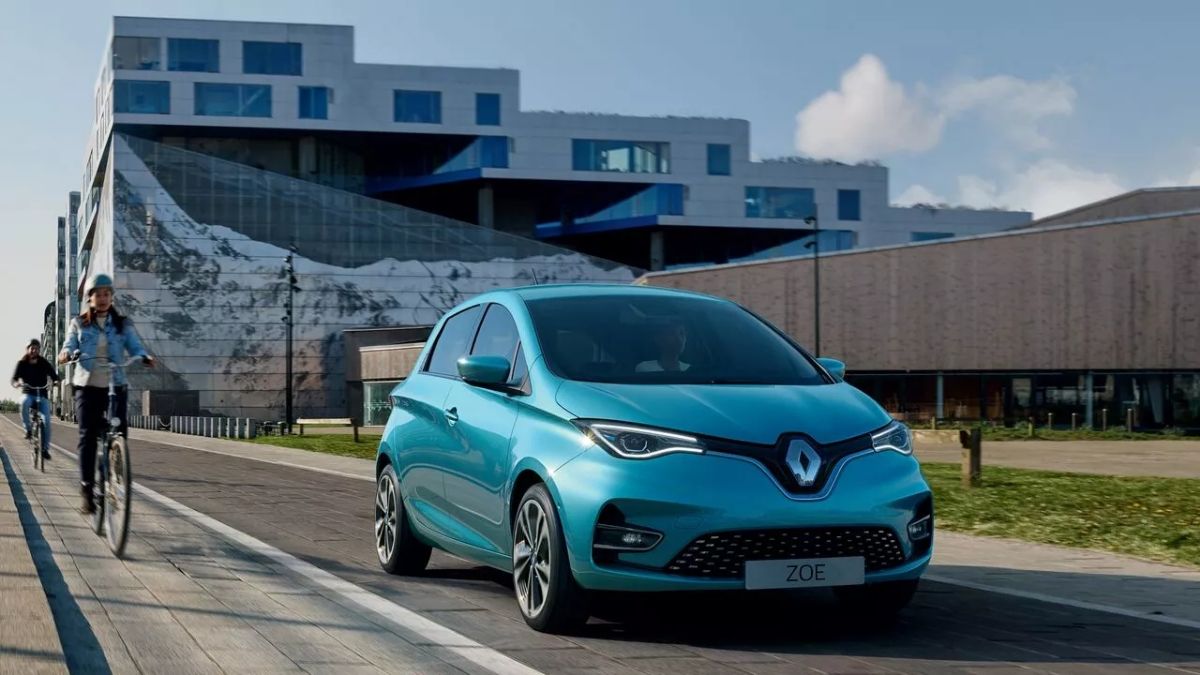 Renault Zoe
Starting Price
£26,995/$33,100
Battery Capacity
52 kWh
Electric Range
245 miles (WLTP)
DC Fast Charging
Yes
Renault Zoe is one of the most successful and affordable electric cars in Europe. Additionally, most of the countries in Europe provide EV incentives that increase the affordability of Zoe. The electric vehicle has been serving the company since 2012. According to Renault, the new Zoe has received the best small electric car award at annual What Car? Award show in 2020.
The new Zoe has made a significant improvement in interior design. It has better material that gives it a premium look. Additionally, Renault has provided a 7-inch infotainment screen in the base model with Android Auto and Apple CarPlay connectivity along with a customizable instrument cluster screen.
Renault Zoe is a smart-looking electric car with a decent electric range and modern features. As of now, the electric car is not available in the US.
Cons
Some owners reported loss in electric range after one or two years.
11. Chevy Bolt EV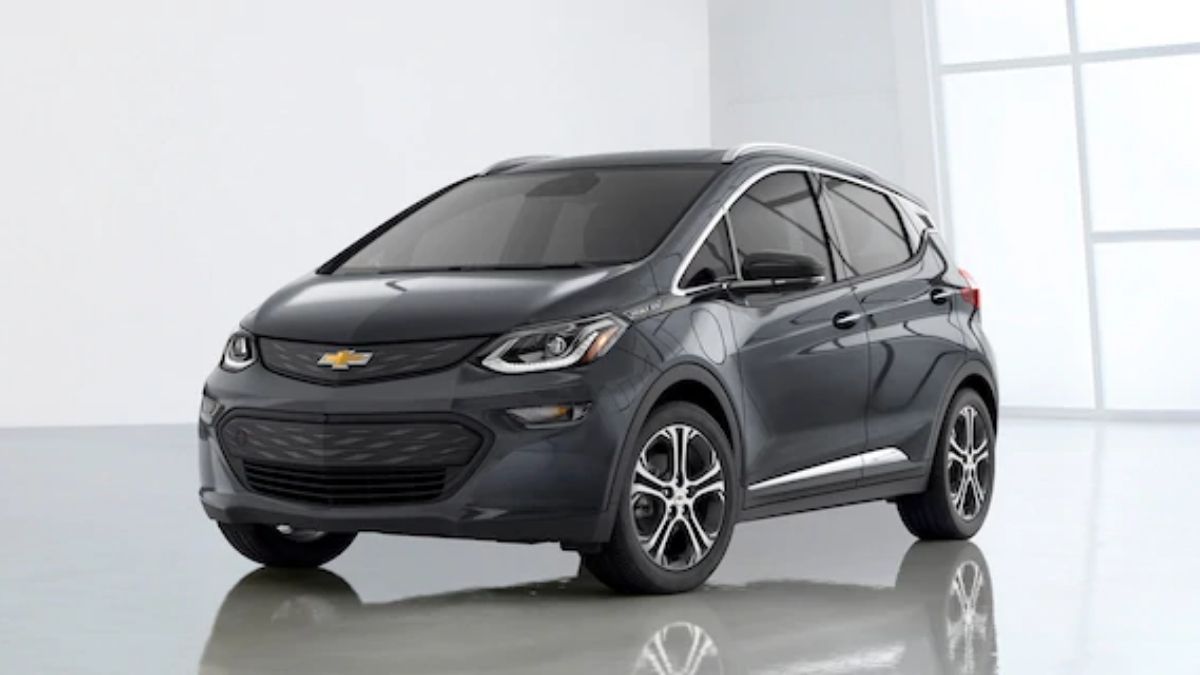 Chevy Bolt EV
Staring Price
$36,500
Battery Capacity
66 kWh
Electric Range
259 miles (EPA)
Fast Charging
Yes
This five-door electric hatchback is one of the coolest electric cars right now. Chevy Bolt EV provides the highest electric range across all segments of EVs within its price range.
This compact hatchback has quite an impressive powertrain for its size. Chevy Bolt provides a punchy performance with an output of around 200 BHP and 360 Nm of peak torque.
However, one can find its rear compartment a bit less roomy. Overall, it's a good family electric car considering its driving range. Similar to other electric vehicles in the US, Bolt is also applicable for the federal taxes and EV incentives.
Cons
Not very attractive in terms of looks.
The second row isn't very spacious.
12. Hyundai Kona Electric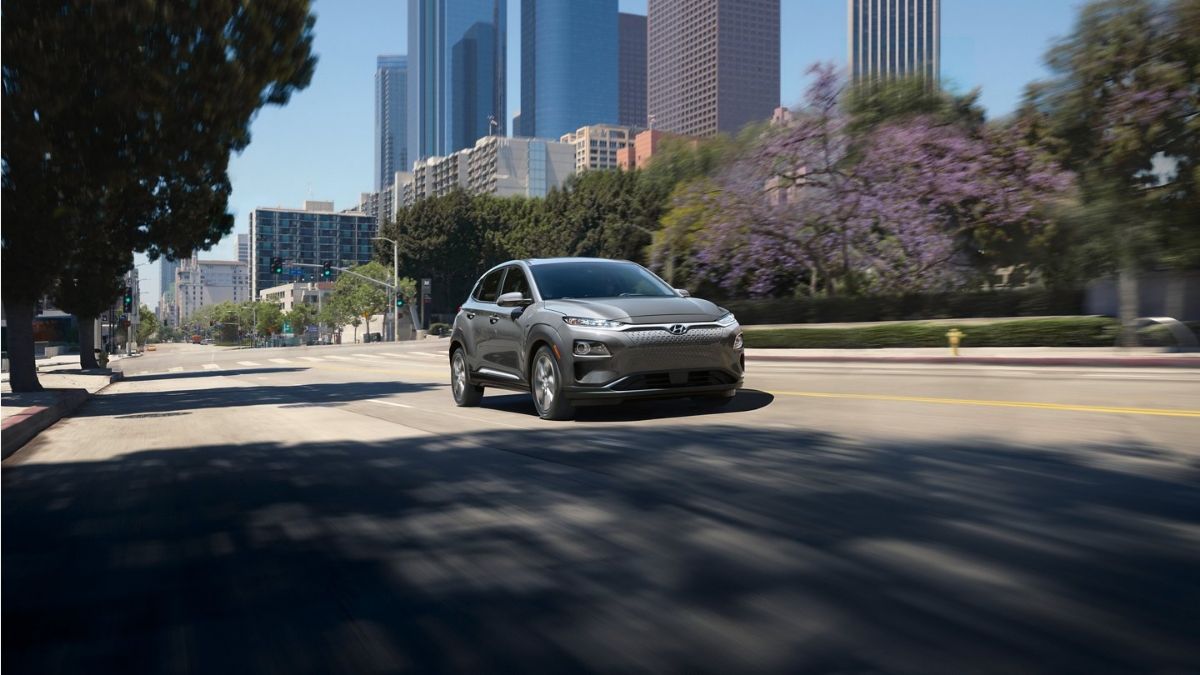 Hyundai Kona Electric
Starting price
$37,390
Battery Capacity
64 kWh
Electric Range
258 miles (EPA)
Fast Charging
Yes
Hyundai Kona Electric is one of the most popular electric cars in the world, and why not? Hyundai has provided all the necessary features to make it a valuable electric car among the masses.
The car has an excellent electric range, an affordable price tag, and a peppy performance that makes one of the best electric cars in the world with respect to its price. The electric motors of the Hyundai Kona generate more than 200 BHP and 394 Nm of torque.
Additionally, the federal tax credit of up to $7,500 makes it an affordable electric SUV.
Cons
Cramped back seats (the rear legroom is tight).
Which Is The Cheap As Well As A Good Electric Car?
We have mentioned some of the best electric cars you can buy without hurting your bank balance. In addition to their attractive prices, these cars have a lot more to offer in terms of features, performance, safety, and electric range.
If you want the cheapest EV then go with the most affordable available in your country. You can also check out some of the popular used electric cars, we are pretty sure you can get a nice deal within your budget. However, if you have a budget of up to $30K, then we recommend the Nissan Leaf. It's one of the most reliable cars with very low complaint rate.
Do electric cars have engines?
No, electric cars do not have an engine. They have a battery and electric motors that altogether work as a powertrain. Batteries store energy and supply it to motors which then use it to spin wheels and moves the car forward.
Which are the best electric cars in India?
Some of the best electric cars in India are Tata Nexon, Hyundai Kona, and MG ZS EV. Tata Nexon is the most affordable one here and seems a better value for money car, However, you can any of these three depending on your budget.