If you're a video creator like me, then you would know how important it is to use a good video editing software. The popularity of your YouTube videos and your work depends upon the quality of the software that you use. However, when I was starting out as a creator I didn't have the money or resources to buy licensed video editing software.
I wanted a free video editing software for my Windows PC but I also needed it to be capable of churning out professional-quality videos. Any article I searched online only mentioned a bunch of random editing software without any usable information about them.
So, 2 years later I am finally making a list of free video editors which includes a bunch of editing software for making high-quality videos.
Related apps and software:
8 Best Video Editing Software For 2019
OpenShot
VideoPad
VSDC Video Editor
Icecream Video Editor
Apple iMovie
Davinci Resolve
Shotcut
HitFilm Express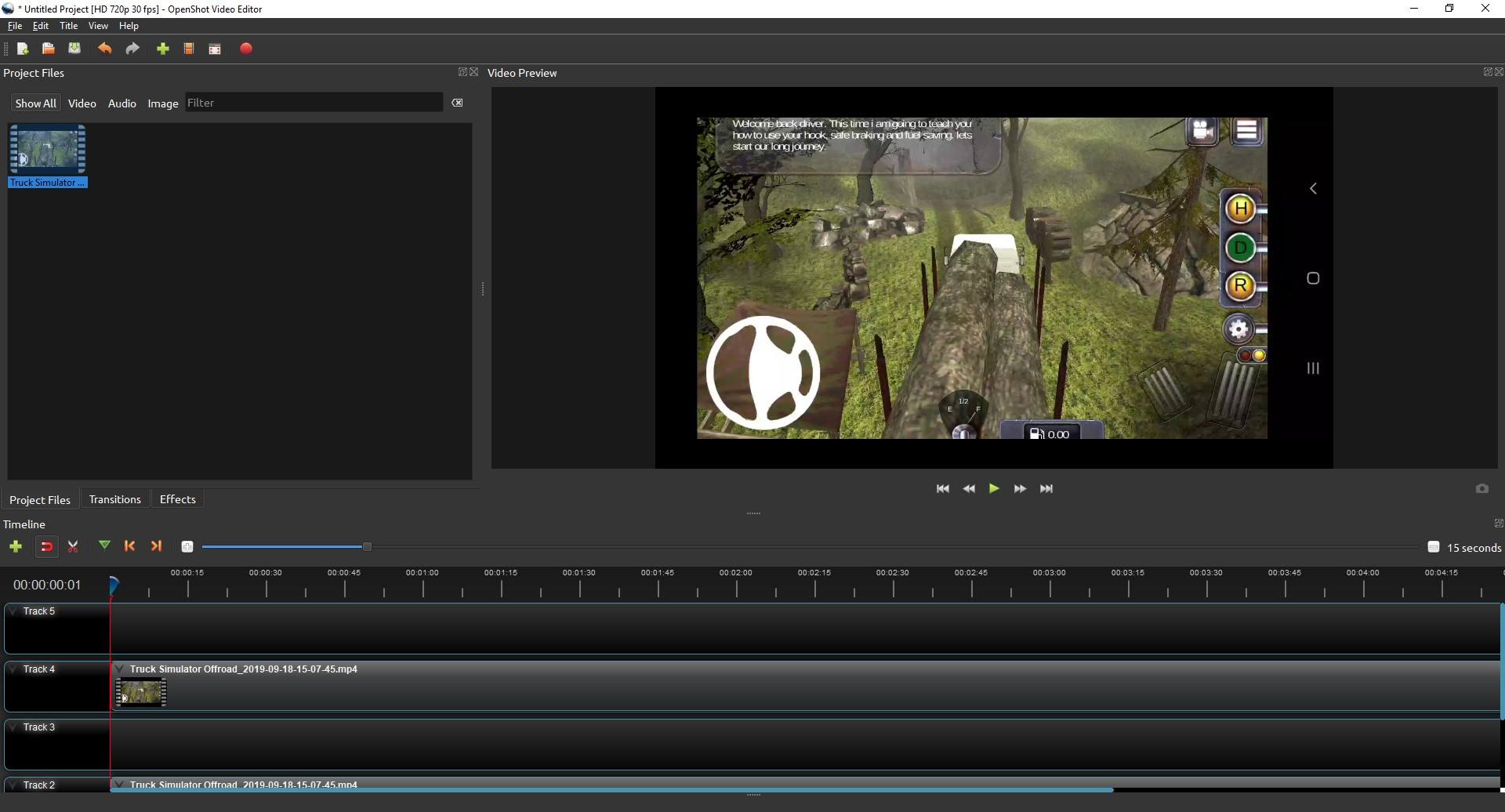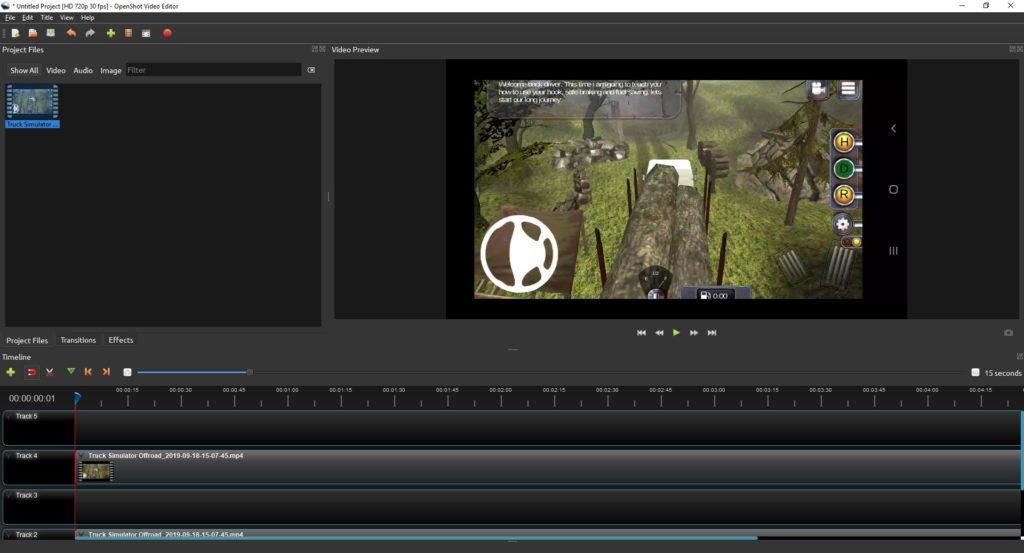 If you're just starting out as a video editor, then OpenShot editing software is perfect for you. It is a totally free video editing software which is also open source. OpenShot has all the basic features including trim and slice, video merging, audio adjustment, rotate video, and a lot more.
You can also add 3-D animations, different types of transitions and also a number of video effects. Even if you're new to video editing, OpenShot video editor is an easy software to use. The software has a clear interface that clearly laid out functions and features.
Overall, OpenShot is the best video editing software if you're looking for a creative, free, and open-source tool.
OS Supported: Windows, Mac, and Linux
Pros:
Opensource and completely free to use
Free future updates
Simple UI and all the basic features
can export up to 4k @60FPS video
Cons:
Not many advanced features
power users will find it lacking in video effects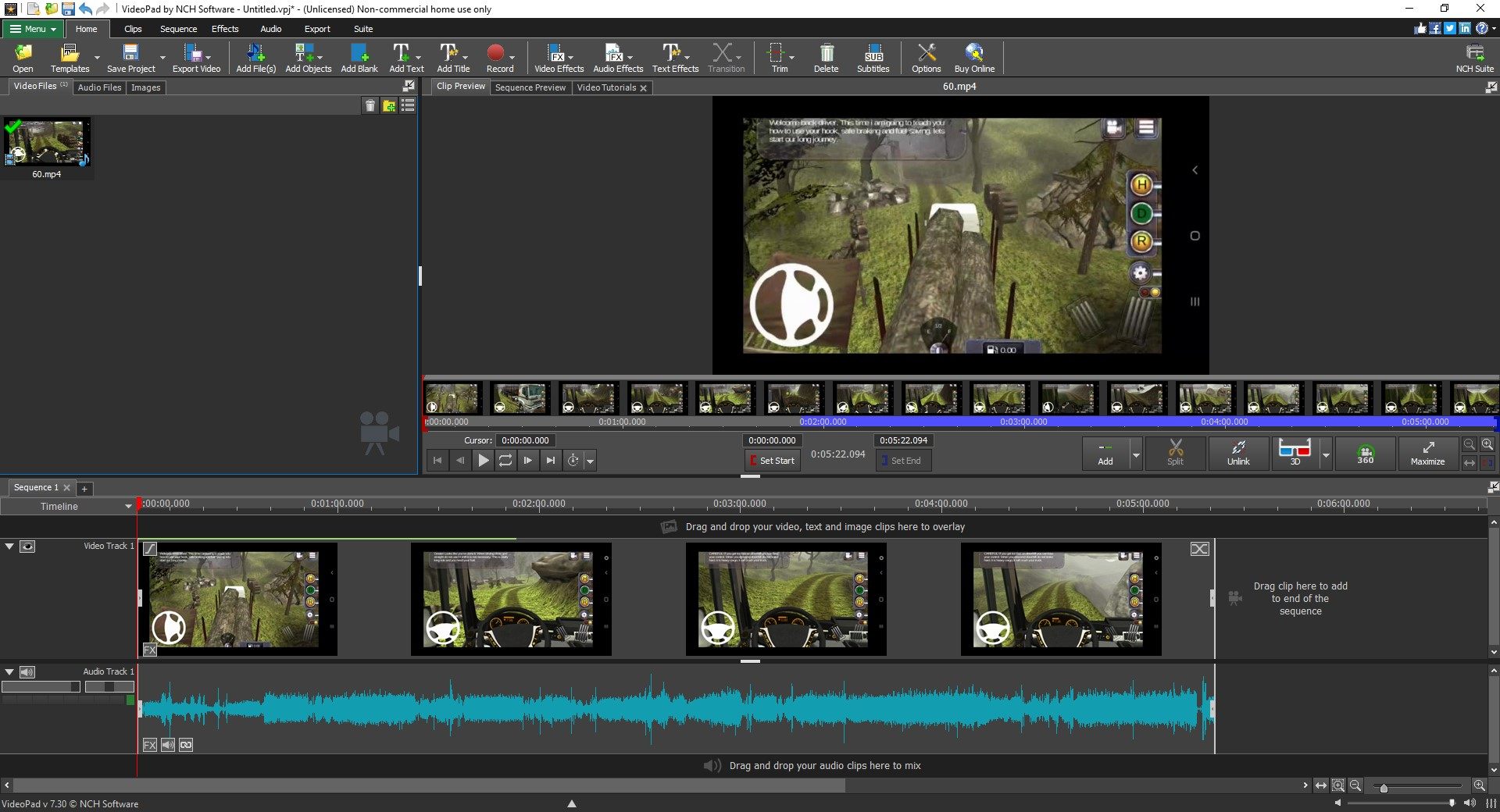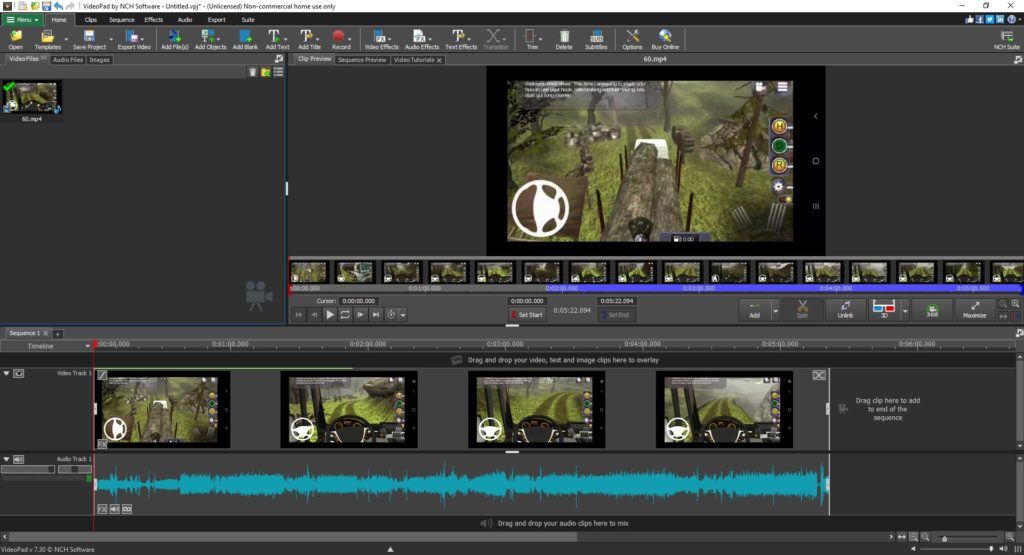 This free video editing software for 2019 is capable of giving your videos the little extra effort that they need to shine on social media. With VideoPad you can add do a lot of effects to your video including color correction, speed change, rotation change, etc. Using this editing tool you can add a transition, audio, or text effects to your video to make it stand out from the crowd.
There are a lot of functions in the VideoPas and the UI could feel confusing to new users. However, after two times of usage, I became accustomed to almost all the functions in this free video editor.
OS Supported: Windows, Mac, iPhone, iPad, Kindle
Pros:
Feature-rich video editor
Features several ways to add effects to a video
Cons:
Not so easy to understand UI
The video takes a noticeable amount of time to process when imported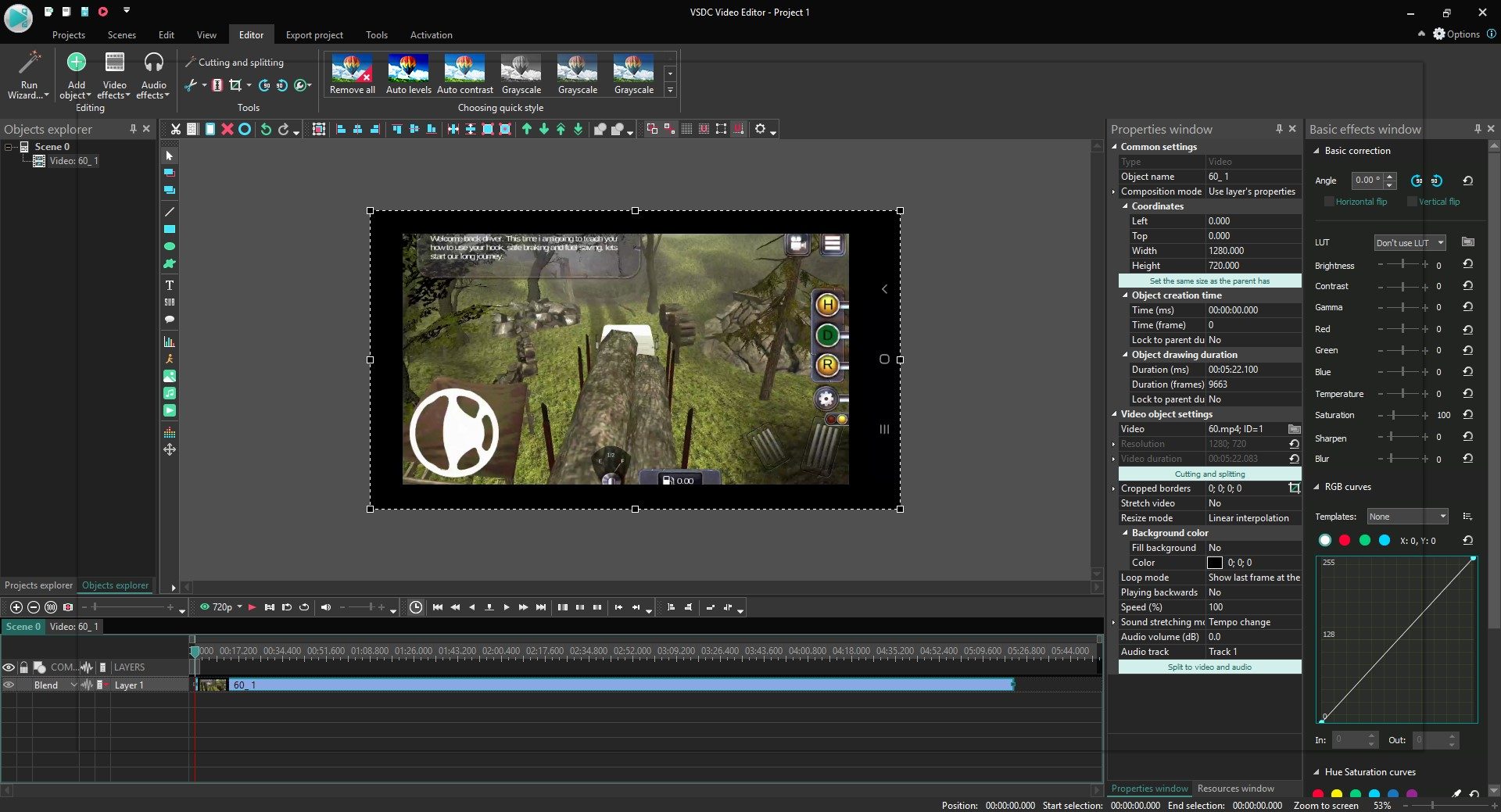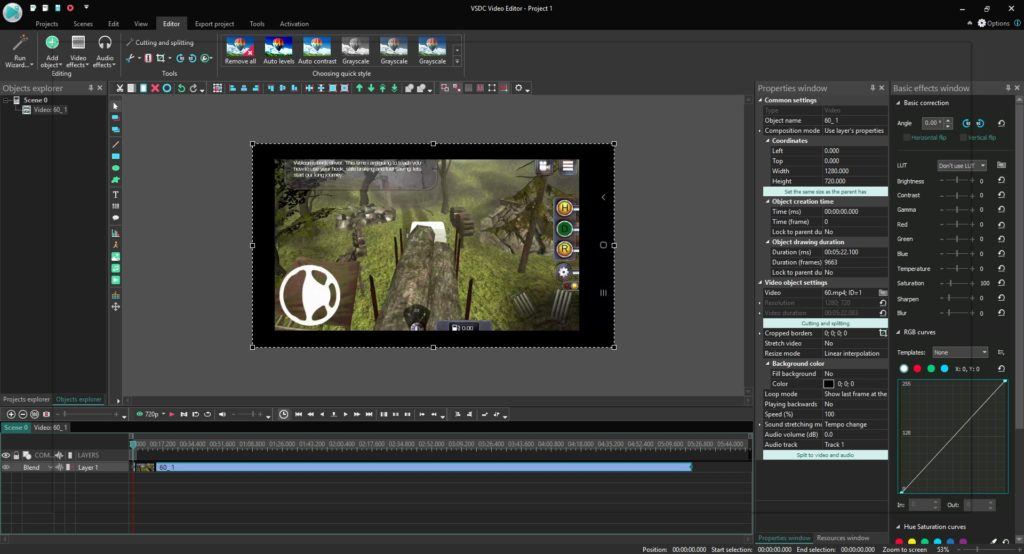 While making this list, I was most impressed by the VSDC Video Editor. The kind of features and usability it provides will make you think that it's a paid editing software but it's not. First, the VSDC comes with all the basic editing tools that you might need. On top of that, this free video editor adds extra features.
For example, it features free animated downloads from its official store. These templates are based on a number of popular themes like Christman, Halloween and more, but I reckon you can find the one you're looking for if you just dig a little.
Other really good features of the VSDC editor include an extensively rich toolbar that lets you make dimensional and alignment adjustments. To monitor real-time details of your video, this cost-free video editor has a "Properties" and "Basic" effect window. The former tells you background color and object drawing duration while the latter lets you do color correction.
OS Supported: Windows
Pros:
Extensively feature-rich video editor
Easy to understand UI despite being so feature-packed
Cons:
The animation in some templates gets removed while exporting
Some features are only available in premium mode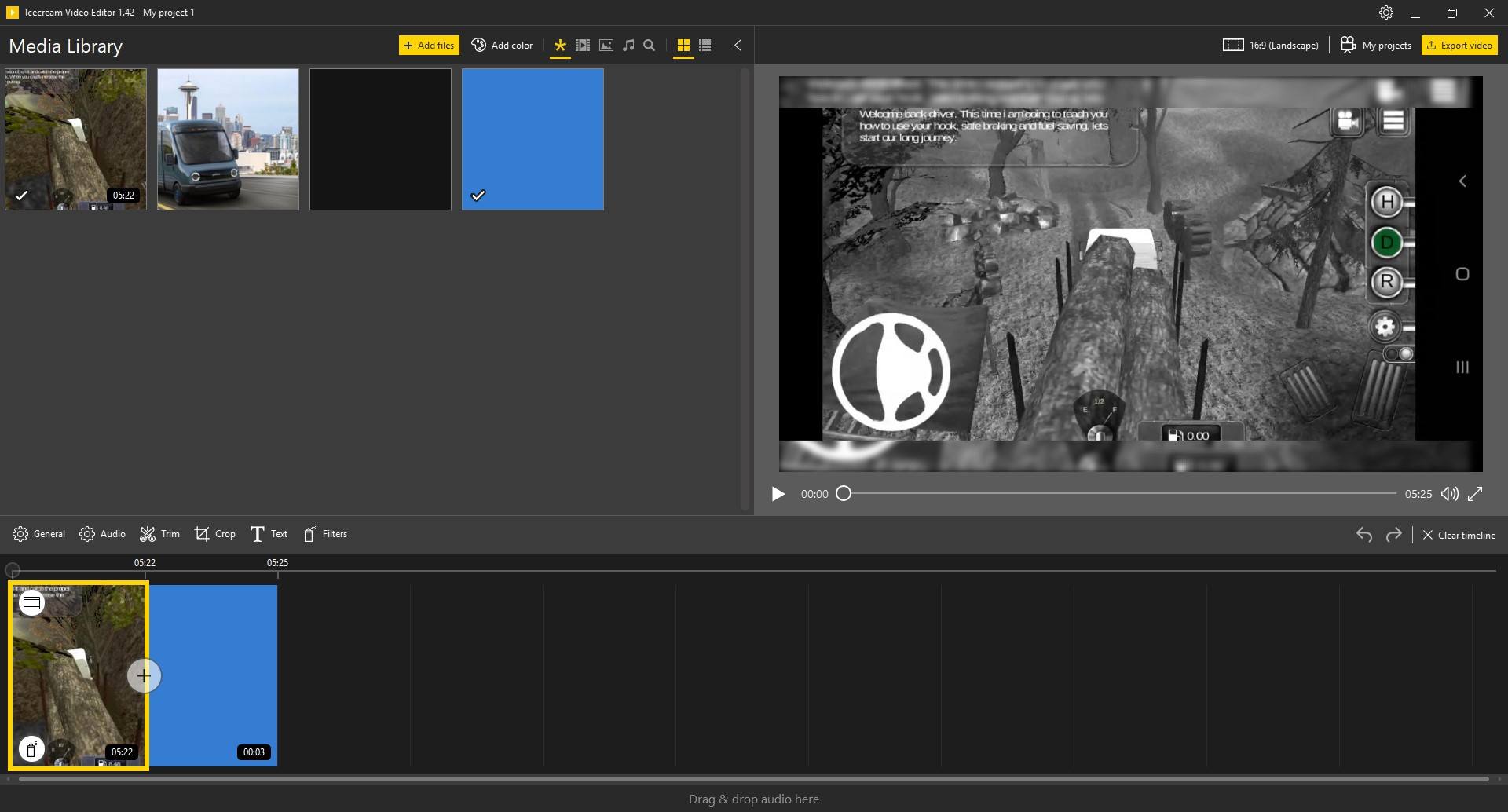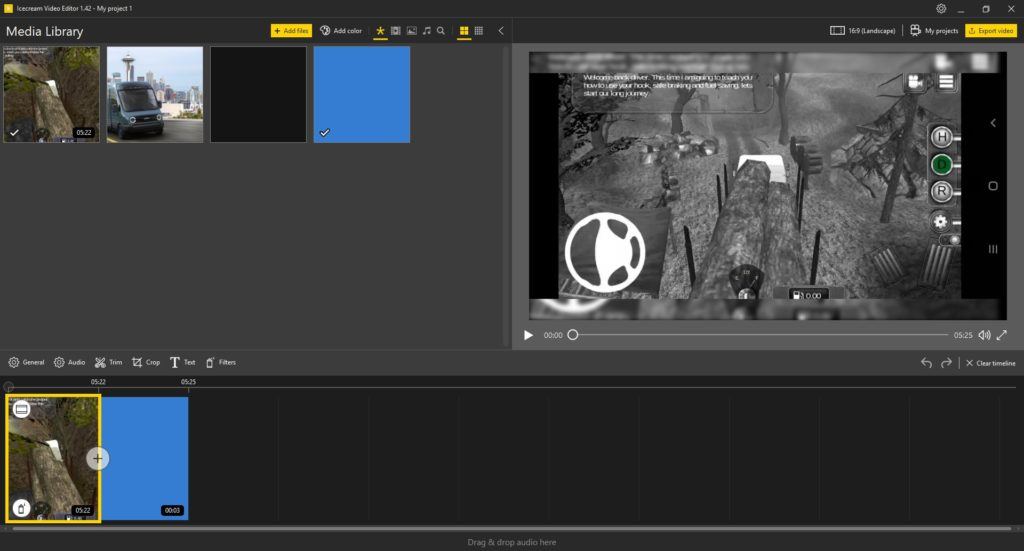 This is a brand new free video editing software that can take care of all your basic needs. What's special about this video making tool is its beginner-friendly layout. Even if you have absolutely no experience in video editing you can use Icecream video editor to create a surprisingly good project.
Features like customize, add or change audio, video, and text functions are available in this video editor. You can customize your video's dimensions using three presets including Landscape, Portrait, and Instagram, which is quite handy.
The Icecream Video Editor also has a number of filters like Black and White, Sepia, Vintage, Blur, etc. For a modern touch, new filters including color isolation, pixelate and pop art are also quite useful.
It is one of the best video editing software if you don't want to learn a lot of skills but still crave a creative project.
OS Supported: Windows
Pros:
Easy to use User Interface
All basic features to get started with video editing
Cons:
No option for multitrack video editing
No possible way to create an animation effect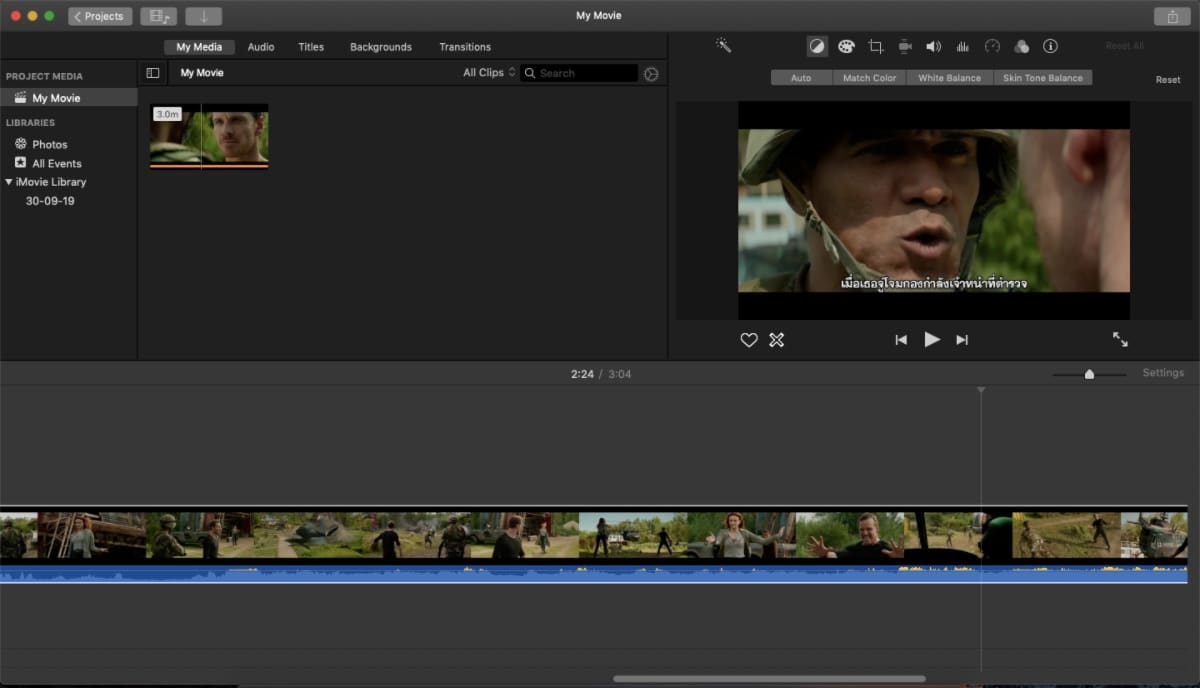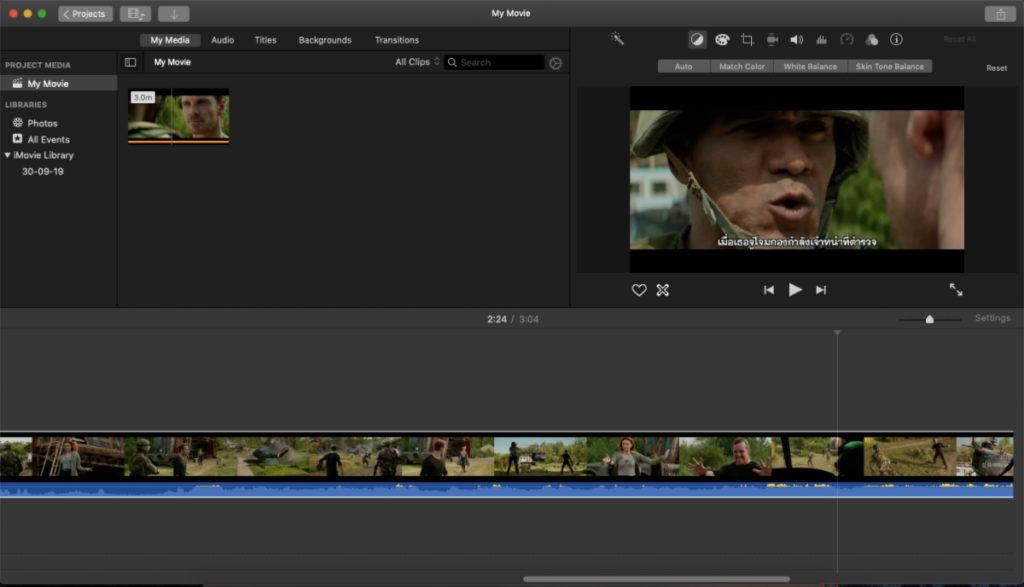 If you can't afford to spend $300 on the Final Cut Pro, then Apple iMovie is the second-best video editing software you can find on macOS. This amazing free editing software is only available to Mac users. The iMovie video editor has all the important features that one looks for in a good video editing software including multiple tracks, graphic overlays, color correction and a lot more.
The iMovie comes with a number of animated text files and a lower third of text files that you can use to enhance your storytelling experience. Sadly, you cannot move the position of these animated texts but and you can't customize them much either.
Apple iMovie comes with two tracks that you can use to blend in your green screen, animation, etc. You can also change the speed of your video and add several beautiful transitions to your cutscenes as well.
One feature which I really liked about the iMovie is the option to create keyframe animation. It opens up the door for a lot of possibilities like logo animation, intro design, etc.
OS Supported: macOS, iOS, iPadOS
Pros:
Easy to understand UI
A good mix of beginner and high-level tools
Cons:
Only available to Mac users
Less number of customizable presets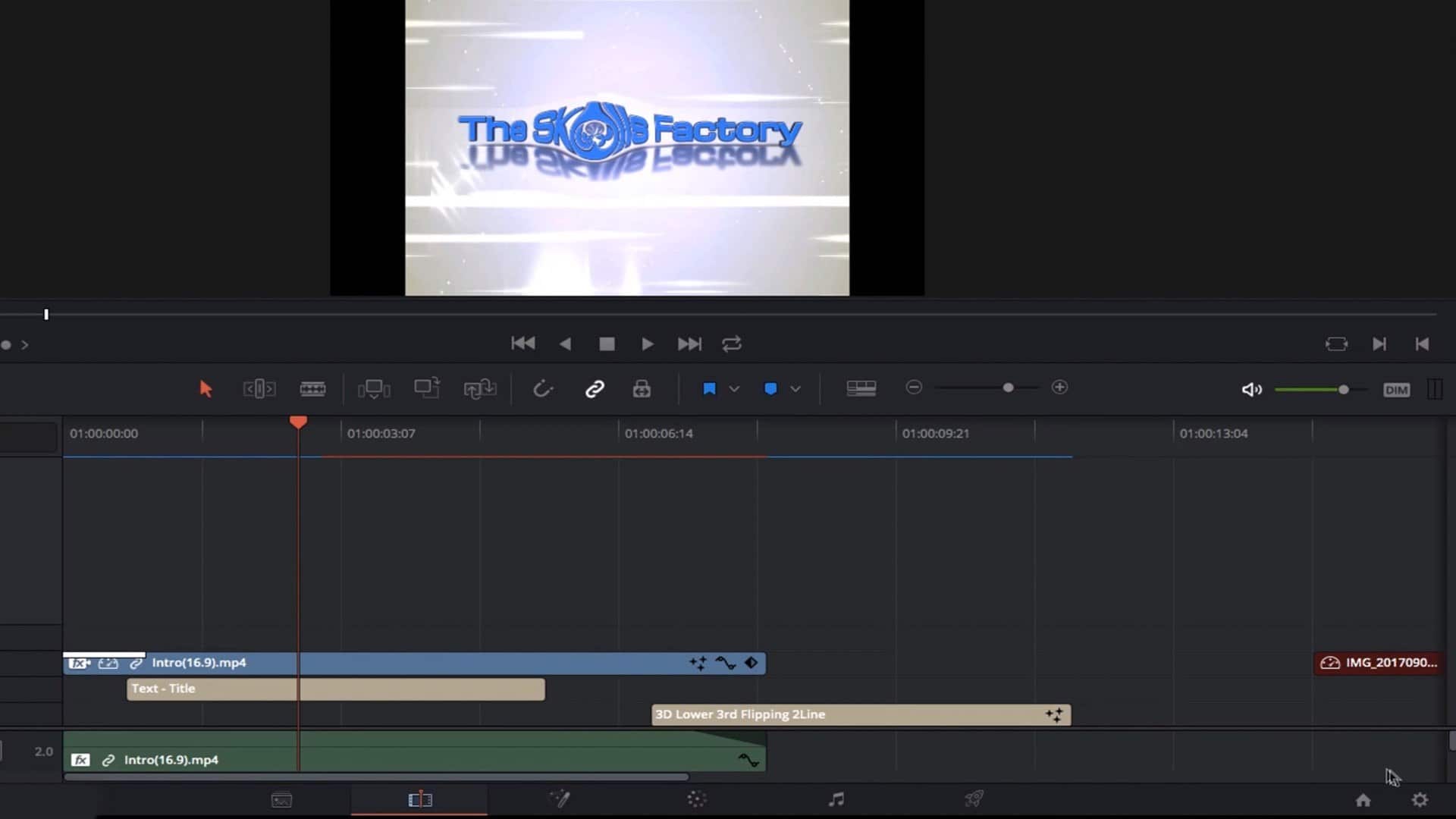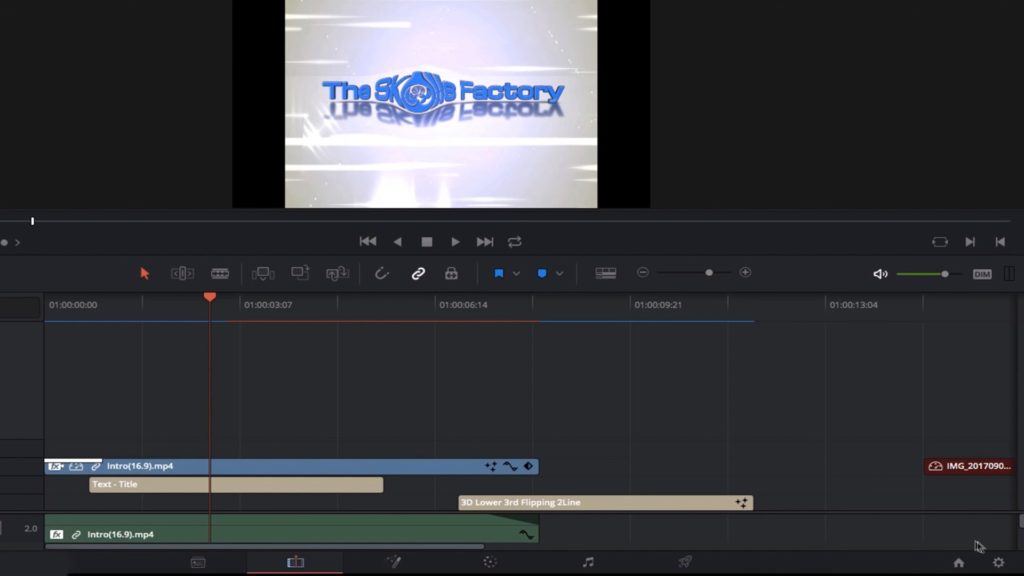 Davinci Resolve has a free and paid Studio version available on their official website. The free version of this video editor is more than enough for 95% of users and that's why I have included it on this list. Davinci Resolve editing software lets you make animation, mix audio and add VFX to your video without the use of any additional application.
For instance, if you want to make a motion graphic and add it to your timeline in Adobe Premiere Pro then you'll have to switch to Adobe After Effects. In Davinci Resolve you can do all that without leaving the app.
The free version of Davinci Resolve supports up to 4k resolution, however, you can import 8k files as well. You can easily perform color correction, audio post-production, and a lot more. The UI of this free video editor might look daunting at first, but it feels quite easy for two or three consecutive uses. Overall, it's a worthy free alternative to Adobe Premiere Pro and Adobe After Effects.
The paid version of Davinci Resolve is used in Hollywood Movies and features HDR color grading, Noise removal, 3D camera tracking, etc. The studio version also has a neural engine built-in through which you can avail your GPU for tasks like facial recognition, object removal, and several other high workload tasks.
However, as I said, the free version of Davinci Resolve is the best to get if you're starting out as a video editor. If you ever become interested in the paid version of this video editing software then for $300 you can get its full license.
Needless to say, if you have zero dollars and want a powerful creative tool then Davinci Resolve is the best video editing software you can find.
OS Supported: Windows, Mac, Linux
Pros:
Powerful free video editor with all functions
Can also be used for audio mixing and making motion graphics
Cons:
Difficult to understand UI
Several features locked behind a paywall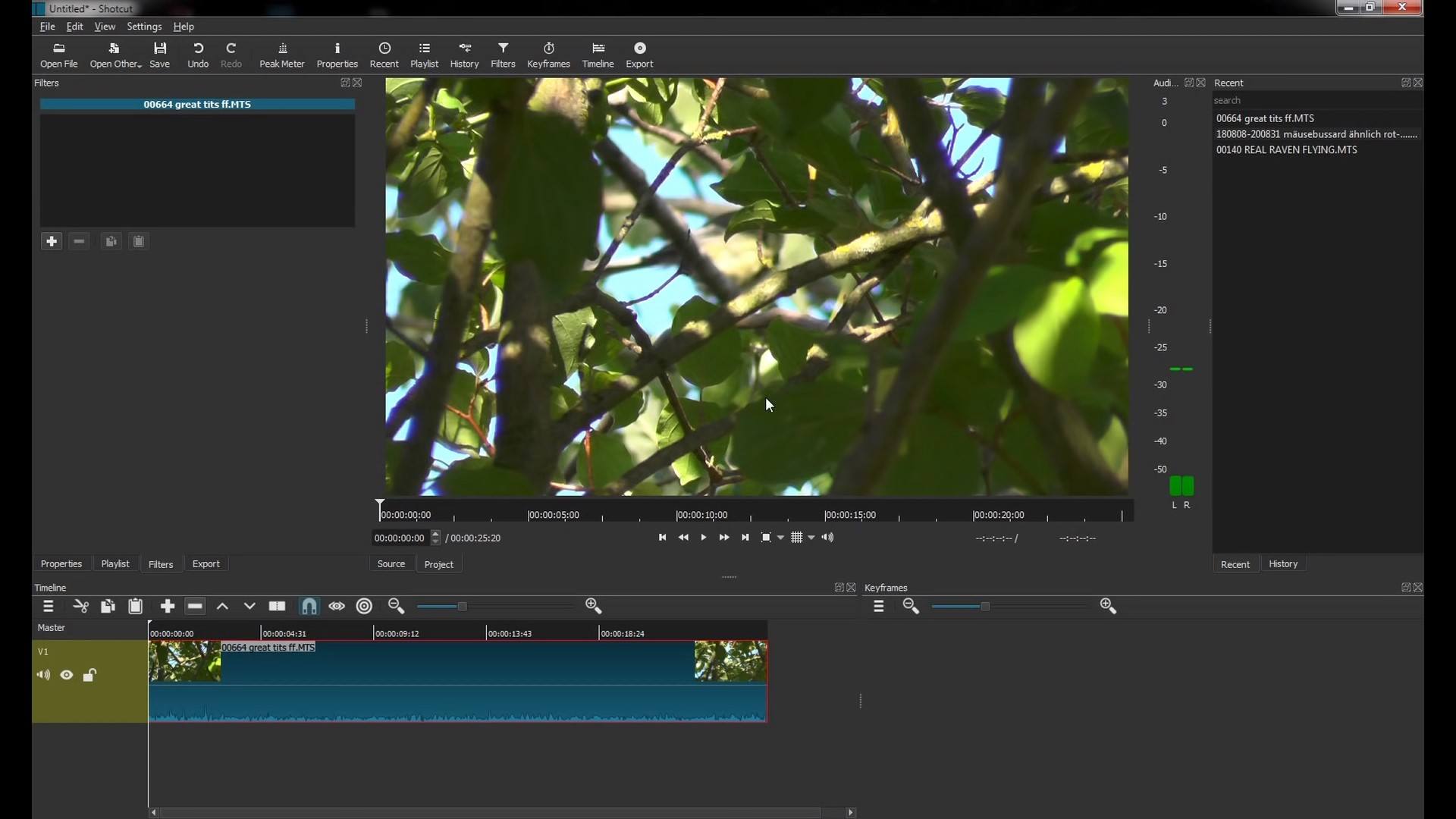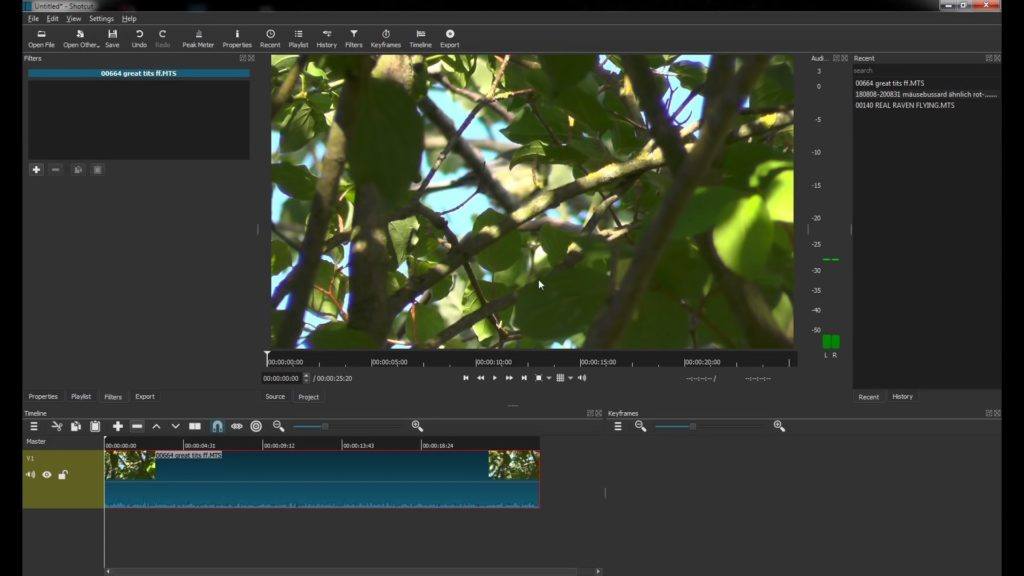 This free video editor is a great tool for anyone who is an amateur and first wants to learn the basics of editing. It is light in size and does not hang at all, which is great news for people who don't have a powerful computer.
Shotcut has an easy to understand layout; at the bottom, you have a timeline and on the top left you can access your current playlist, add filters or export your video.
In Shotcut, the effects are named filters so don't get confused. There are a lot of LUT options inside the video editor but they're only available as presets and you can't customize them. You can create your own custom filter and save it for future use.
Shotcut allows you to do all the important customizations to your videos. It lets you add a transition, speed up or down your video, adjust bitrate while exporting, etc.
OS Supported: Windows, Mac, Linux, FreeBSD
Pros:
Simple UI, lag-free performance and tons of important features
Video export supports a lot of formats
Cons:
No option to increase or decrease LUT intensity
Not good for masking, tracking or extensive color correction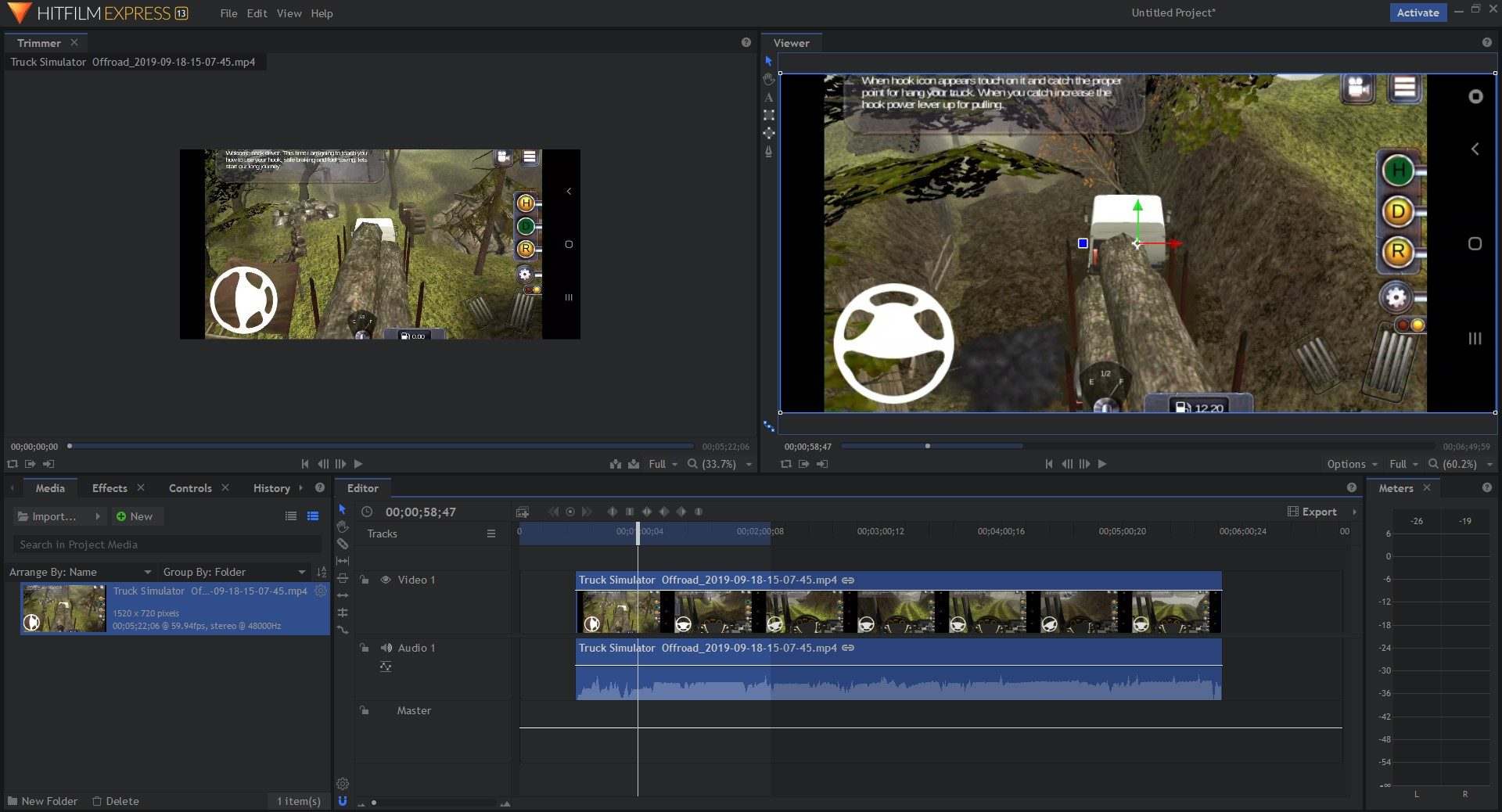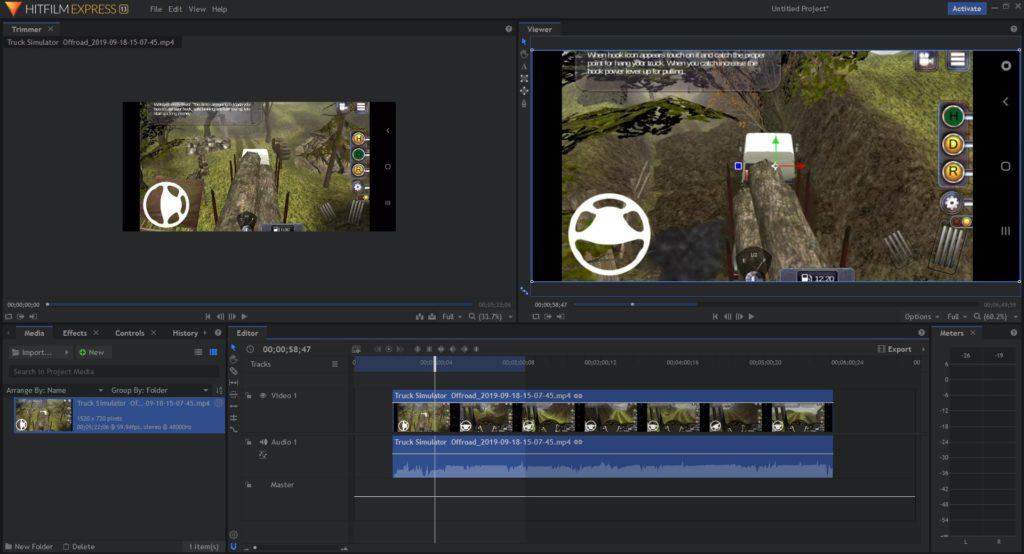 If you want powerful and free editing software, then Hitfilm is a great choice. It has a layout similar to Adobe Premiere Pro and it is relatively easy to understand. The video editor does require at least 8 GB of RAM to function properly, which might be an issue for some people.
Hitfilm Express has several built tutorials that explain all the basic features of the editor. You can import a UHD 4k file in the timeline of this free editing software which is a great feature.
The Hitfilm Express features multiple tracks that you can use for masking, composting a host of other creative editing options. You can easily do color correction, add blur, change audio, and adjust a variety of settings using this video editing software.
OS Supported: Windows, Mac
Pros:
Powerful video editor with a lot of creative tools
Support up to 4k UHD file import
Cons:
Might not work well on old systems with 4 GB RAM
Keeps asking you to buy the paid version
Best Video Editing Software
I've only included genuinely free video editing software on this list that means you won't find any hidden watermarks or paywalls while making your next project. I'll keep updating this list as soon as I find new and better video editing software. If I have missed any great video editors then do let me know in the comments and I'll try to include it on my list.