Achieving a productivity boost shouldn't be a hassle for anyone in 2019, therefore I have created a list of the best free PDF editors to help you guys. Ever since it was launched in 1993, the PDF file format has been a boon to productivity. To answer the question, what is the PDF? Well, it stands for Portable Document Format and is pretty much the standard across the industry for electronic documents.
So here is a list of the top PDF software which can easily handle tasks like 'PDF to Word' conversions and much more. Before we begin, you can check out the following articles, which are sure to help you boost your productivity.
Best Free PDF Editors In 2019
1. Apower PDF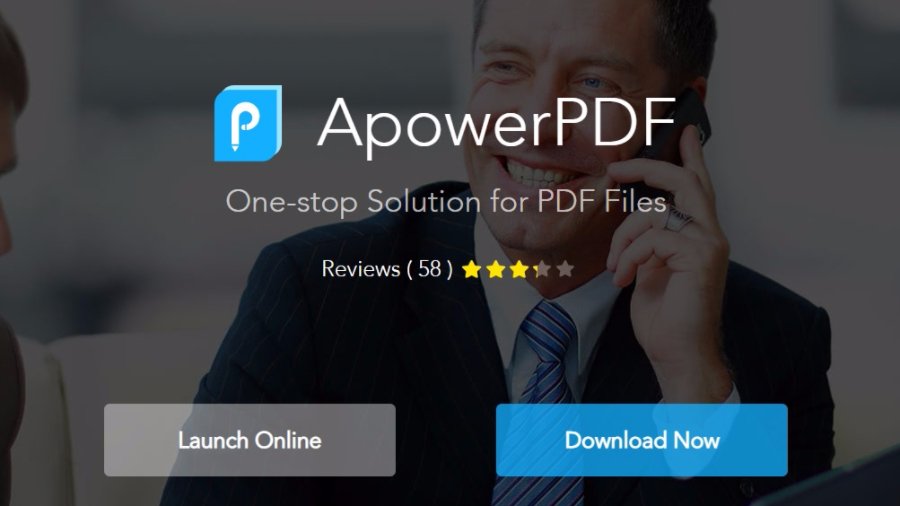 Apower PDF employs a simple design website with important options. This PDF editor is available for free download as well as online editing. It gives you the option to directly edit or add an image and text. Apower PDF editor is good for beginners but not for advanced users. Features like file conversion from PDF to word or other file formats, sign PDF, combine PDF etc are easily available, making it one of the most easy-to-use best free PDF editors.
| | |
| --- | --- |
| Pros | Cons |
| Easy to use, simple UI | Limited functions |
| Basic features available | Not for power users |
| Suitable for beginners | High price for the paid version |
OS Supported: Windows
2. PDF XChange Editor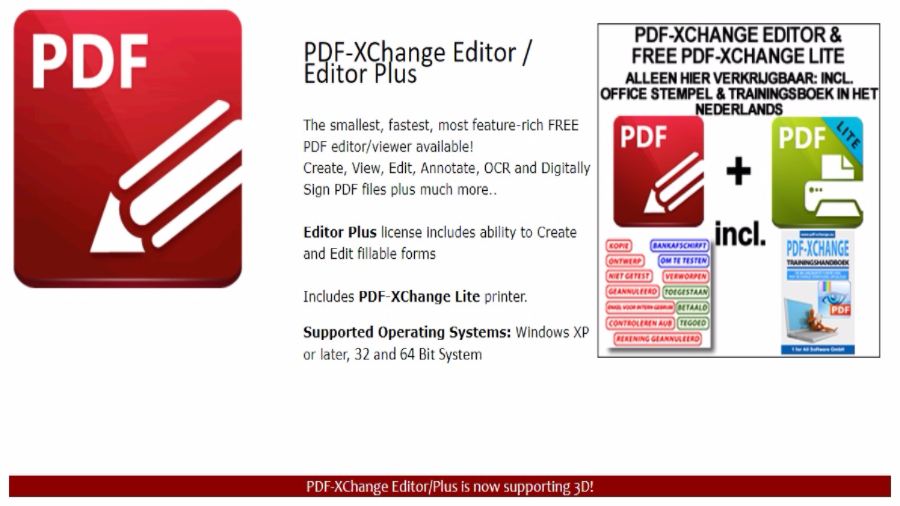 PDF XChange is a good option for PC users. It is available as a free PDF editor and as a paid one too. PDF Xchange allows users to change, delete and edit texts. PDF Xchange includes sign PDF, erase PDF or add encryption to PDF. Users can also add watermarks and comments to their electronic docs. Features of the paid version include 'insert' and 'delete' PDF page option in a document. The PDF editor does not auto detect fields when making forms or questionairres, which prevents it from becoming one of the best PDF editors.
| | |
| --- | --- |
| Pros | Cons |
| Free and Pro versions available | The pro version has unskippable features |
| Add watermark and comment options available | Does not auto-detect fields |
Supported OS: Windows 7 or later
3. Sejda PDF Editor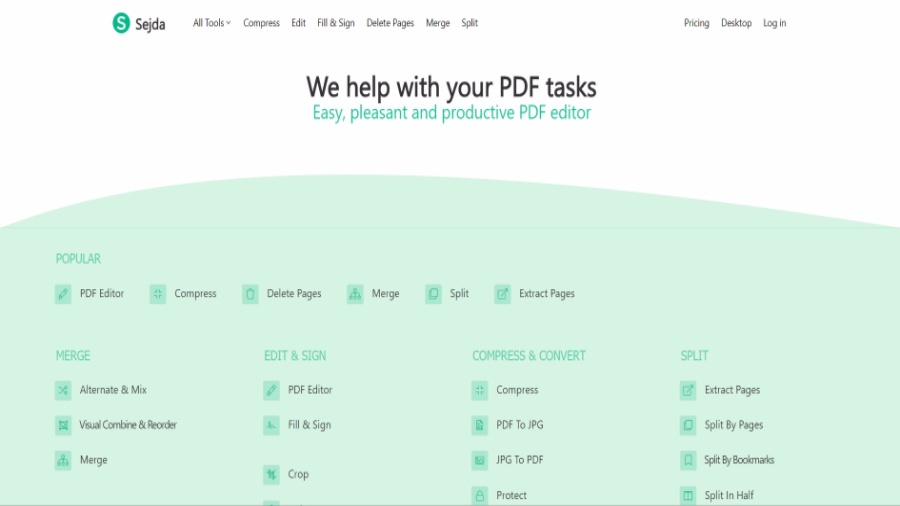 Sejda PDF editor mainly offers an online option to edit electronic docs. However, a paid version of the software is also available for $63 annually which gives access to a desktop version. The free online PDF editor offers functions like edit PDF, Compress PDF, delete pages from a document and much more. Users can also sign, comment, add watermark or merge documents together in the free online version. This online PDF editor also allows shapes along with texts to be inserted into documents. Almost any type of file conversion, right from JPEG to PDF or HTML to PDF, is available. Hence, it is one of the best PDF editors available in 2019.
| | |
| --- | --- |
| Pros | Cons |
| Multiple functions available with simple UI | The desktop version is costly |
| A good option for advanced users | |
| Almost every type of file conversion is available | |
Supported OS: Windows, Mac OS
4. PDF Escape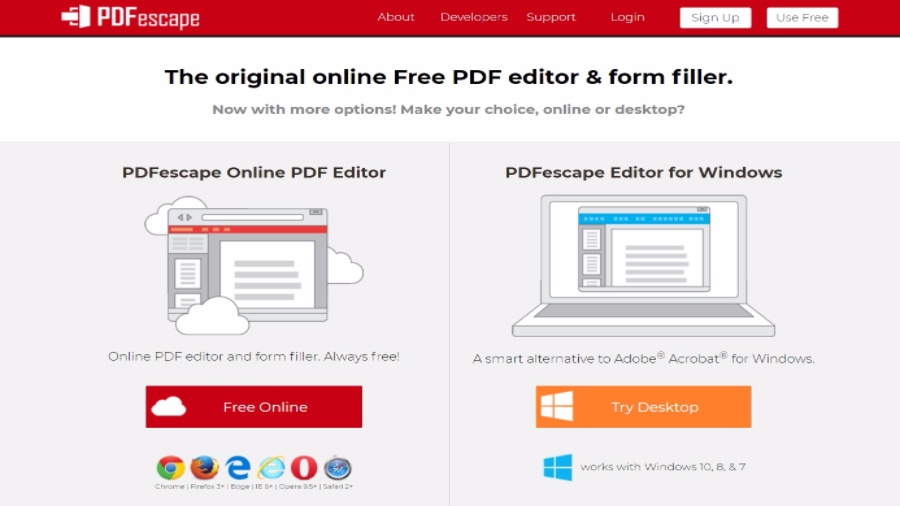 PDF escape is one of the best free PDF editors available online and offline. The web-based version of this PDF editor offers simple UI with the option to create, upload and edit PDF files. The features of the editor include 'add text', image, checkmark, and remove a particular section using 'whiteout'. Users can also add highlights, underline or strike out a particular word or sentence. Among the shapes, the rectangle and oval shape are available which can be molded according to need. The form field option is very handy for creating questionnaires and official forms. On the downside, files take a lot of time when uploaded to the editor.
| | |
| --- | --- |
| Pros | Cons |
| Available offline and online for free | It takes time to load files online |
| The signature option has the 'freehand' feature | The full desktop version is available on a trial basis only |
| Form field and annotate option is very handy | |
Supported OS: Windows 7,8 and 10
5. PDFsam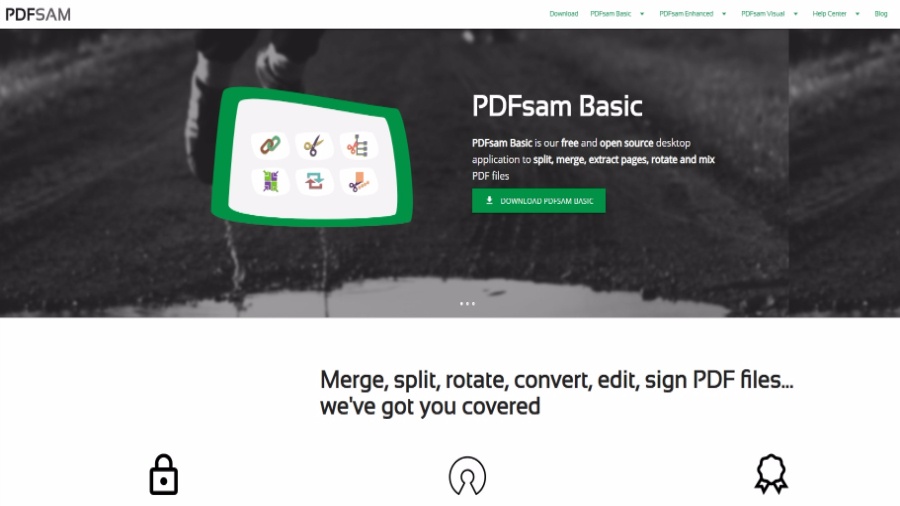 PDFsam is an open source free PDF editor which specializes in merging and splitting PDF files. A full-fledged desktop version of the PDF editor is also available offline for an annual price of $129 featuring Optical Character Recognition (OCR). PDFsam is available in three types including Basic, Enhanced, and Visual. The Basic version has 'rotate', 'split', and 'merge' options while the Enhanced version can convert PDF files, review forms, sign, and secure PDF files. Visual sam has advanced features like encrypt, decrypt files, extracting texts from pages, greyscale, etc.
| | |
| --- | --- |
| Pros | Cons |
| PDF Editor available offline as well as online | The free desktop version has limited functions |
| Tons of detailed features | The offline version shows annoying notifications |
| Available for Linux, Windows, and Mac along with source code. | The basic paid version has fewer features. |
Supported OS: Linux, Windows, Mac OS
6. Small PDF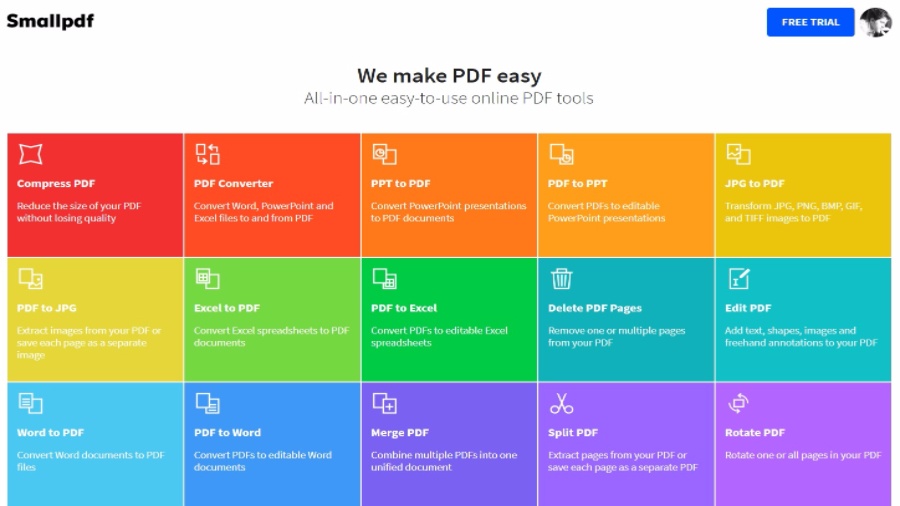 Small PDF is one of the best online PDF editors. It has a tile-based layout and can convert word, ppt, excel, jpeg files to PDF and vice-versa. You can also e-sign the PDF for easy authentication. Small PDF editor also allows users to unlock PDFs and add or remove password protection in the document. The full version of the Small PDF editor is available offline and online for just $9 per month. Small PDF easily finds itself in the list of best free PDF editors inline.
| | |
| --- | --- |
| Pros | Cons |
| Tile-based layout for better accessibility | No Optical Character Recognition |
| Lots of file conversion options | |
| Password protection and unlock PDF option available | |
Supported OS: Mac OS and Windows
7. Nitro PDF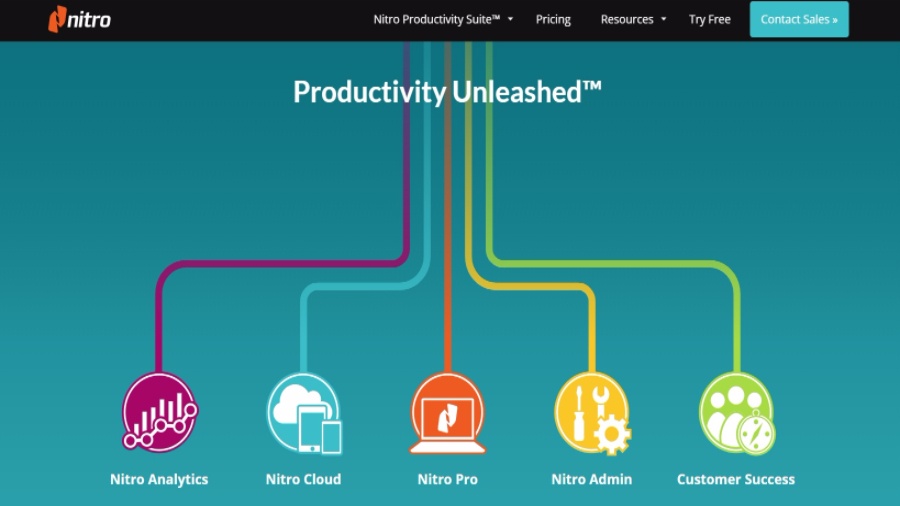 It is one of the best free PDF editors for power users. It offers everything from basic file conversions like PDF to word or PDF to excel and in-depth features like adding barcodes, buttons, combo box, etc. The layout of the Nitro PDF is similar to Microsoft office app. The free PDF editor provides one-button format conversions of multiple files at once. Due to a familiar layout, it is easy to navigate through several in-depth options present in the app. The free online PDF editor offers all the basic features and the paid version is priced at $50 a month.
| | |
| --- | --- |
| Pros | Cons |
| Microsoft Office-like layout | No Desktop version available for Mac OS |
| Fully loaded PDF editor with advanced features | |
| Reasonably priced the paid version | |
Supported OS: Mac OS and Windows
8. FormSwift PDF Editor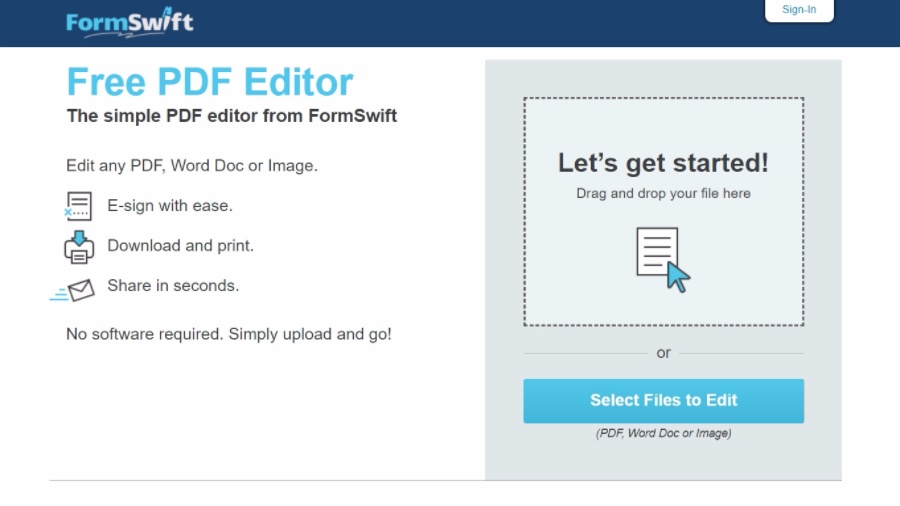 It is a light, secure and easy to use free PDF editor. The FormSwift PDF editor offers the option to erase content, add images, text, sign and digitally sign any document. The option to redact unwanted words is also available. Users can also add or remove highlights from their documents as they deem fit. FormSwift is one of the best free PDF editors and handles several file conversions including PDF to word, PDF to jpeg and vice versa.
| | |
| --- | --- |
| Pros | Cons |
| Simple, easy-to-use and totally free | Not enough file conversion |
| The redact option is very useful for formatting | No advanced features like password protection or encryption |
| Files can be converted using a simple drag and drop method | |
Supported OS: Web Based
9. PDF Element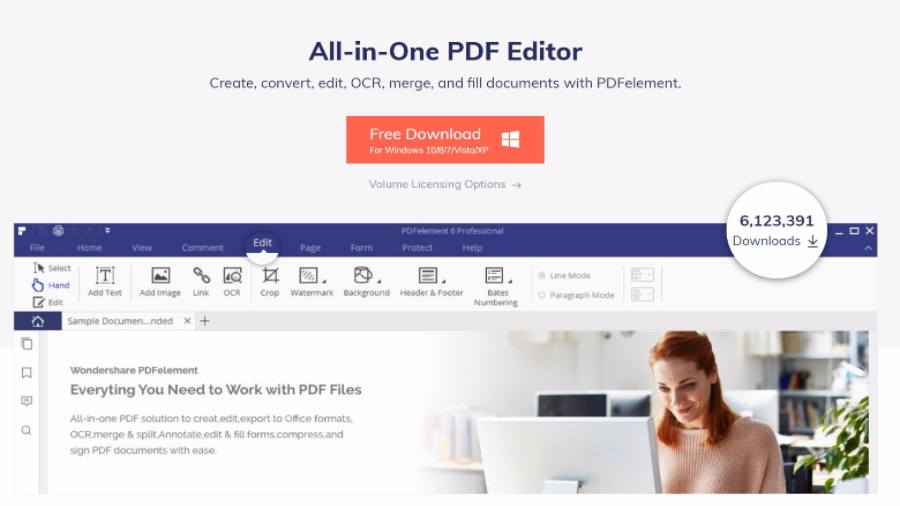 The PDF element pro is an offline editor available for Mac and Windows. The PDF editor has a layout similar to Microsoft Word. Furthermore, the drag and drop field creation inside PDF is really convenient. The editor offers one-click file conversions from PDF to word or other file formats. Advanced security features like password protection, encryption and decryption are also available in the PDF Element Pro. The free PDF editor allows users to enter different form fields and text fields while creating application forms.
| | |
| --- | --- |
| Pros | Cons |
| Wide array of options to create, modify or edit PDF files | Files need to be combined manually |
| Drag and drop field creation is quite helpful | In-depth features could use an introduction |
| One click file conversion is very handy | |
Supported OS: Windows and Mac OS
10. Ableword PDF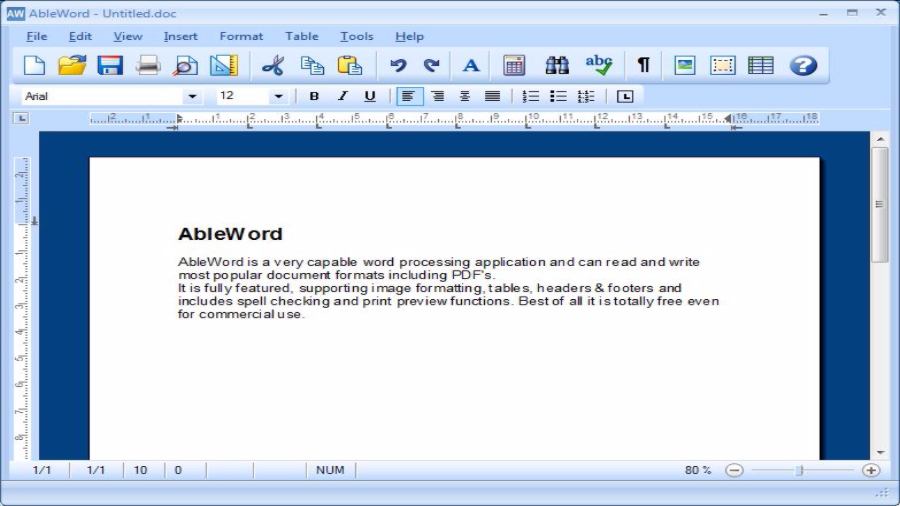 Ableword PDF is a word processor with the ability to read/write PDF files. The free online PDF editor can convert PDF to word. It supports .doc, .docx, .HTML and .RTF file formats. Ableword PDF has several features including spellcheck and add or modify tables. On the flipside, there is no support for digital signatures and no option to create a form either. Needless to say, it is one the best free PDF editors for online use.
| | |
| --- | --- |
| Pros | Cons |
| Word Processor with PDF Read/Write function | No option to add a digital signature |
| Support a number of file formats | Unable to create forms or certificates |
| Features Spell Check, RTF and HTML file support | |
Supported OS: Web Based
Also check out our blog on basics difference between .doc and .docx files in detail here!
Improve your productivity with the best free PDF editors
With this list of the best PDF editors available in 2019, you simply can't go wrong. Be it PDF to word conversion or adding a password lock, these online PDF editors will serve you just right. Whether you use Mac OS, Windows or Linux, there is one free PDF editor for you in this list. Several of them offer functions for every type of user. Do let us know in the comments which one among these is your favorite.