Apple has been a keen contender in the field of augmented reality (AR) and virtual reality (VR). The Cupertino giant has already acquired several AR patents under its name to date.
Numerous rumors have suggested that Apple is working on an augmented reality headset and augmented reality glasses. While the former has not seen much news coverage, the latter, on the other hand, has garnered the attention of many.
Apple's rumored AR Glasses are expected to have a sleek design and come with two lenses having HUDs (Head Up Displays), and users would be able to interact with the help of gestures. Here is a complete rundown of Apple AR Glasses and all the rumors related to it.
Ming-Chi Kuo (a reliable Apple analyst) has said that Apple will offer its AR Glasses as an accessory for iPhones, as most of the processing will be done on the iPhone itself. There will be upgrade options for lenses accompanying Apple AR Glasses.
Apple AR Glasses Rumors
Ever since Jon Prosser, one of the most reliable Apple leakster these days, released a video about Apple AR Glasses, it has become more evident that Apple is indeed working on the augmented reality product.
Apple AR Glasses Release Date
Rumors about Apple AR Glasses first came to surface in 2015 and 2017, when Apple bagged some patents for wearable AR device.
In 2017, Bloomberg published a report saying Apple will unveil its AR Glasses in 2020.

In 2019, noted Apple analyst Ming-Chi Kuo reiterated the timeline by Bloomberg stating that Apple will start the mass production of AR Glasses in the fourth quarter of 2019 or at the beginning of 2020.
Now, Jon Prosser has said in his video that Apple will likely release Apple Glasses this year alongside iPhone 12.
However, with the world suffering from Coronavirus in 2020, Ming-Chi Kuo has revised its timeline for Apple AR Glasses release. According to him, Apple has delayed the release of Apple AR Glasses to 2022.
All in all, there are a lot of speculations around the release time of Apple AR Glasses with all the rumors pointing at different directions as of now.
Apple AR Glasses Design
Ever since Apple has filed a patent for its augmented reality glasses, there have been several rumors about the design of Apple AR Glasses.
Considering the prototype seen by Prosser, Apple AR Glasses might look similar to RayBan wayfarers.
According to a patent titled "adjustable opacity system," Apple AR Glasses could feature photochromatic lenses. In simple terms, lenses can get lighter or darker depending on the sunlight in the vicinity.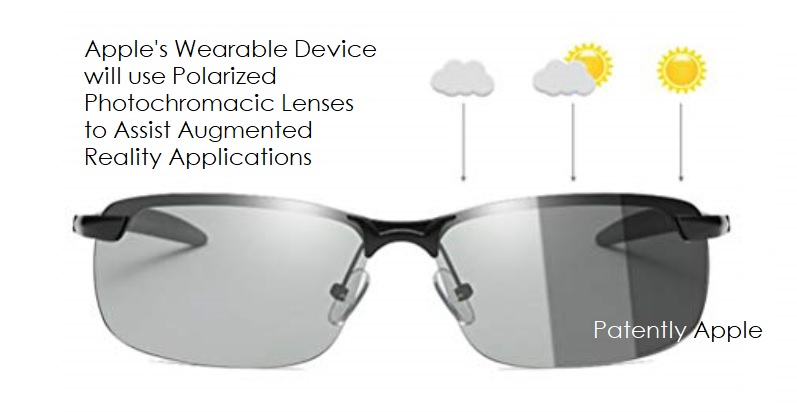 Photochromatic lenses will help users in viewing the graphics displayed on the HUDs even in bright light and even in dark.
Aggressive design has never been Apple's cup of tea, and this will be prevalent in Apple AR Glasses. The Cupertino giant is likely to keep a simple design in its experimental AR project. Apple will use a high-resolution display and a lightweight material to make its AR Glasses comfortable even for prolonged usage.
Apple AR Glasses Features & Specifications
Hints from iOS 14
iOS 14's source code hints that Apple AR Glasses are underway and a photo of a generic-looking controller for an AR/VR device has also been discovered in the code.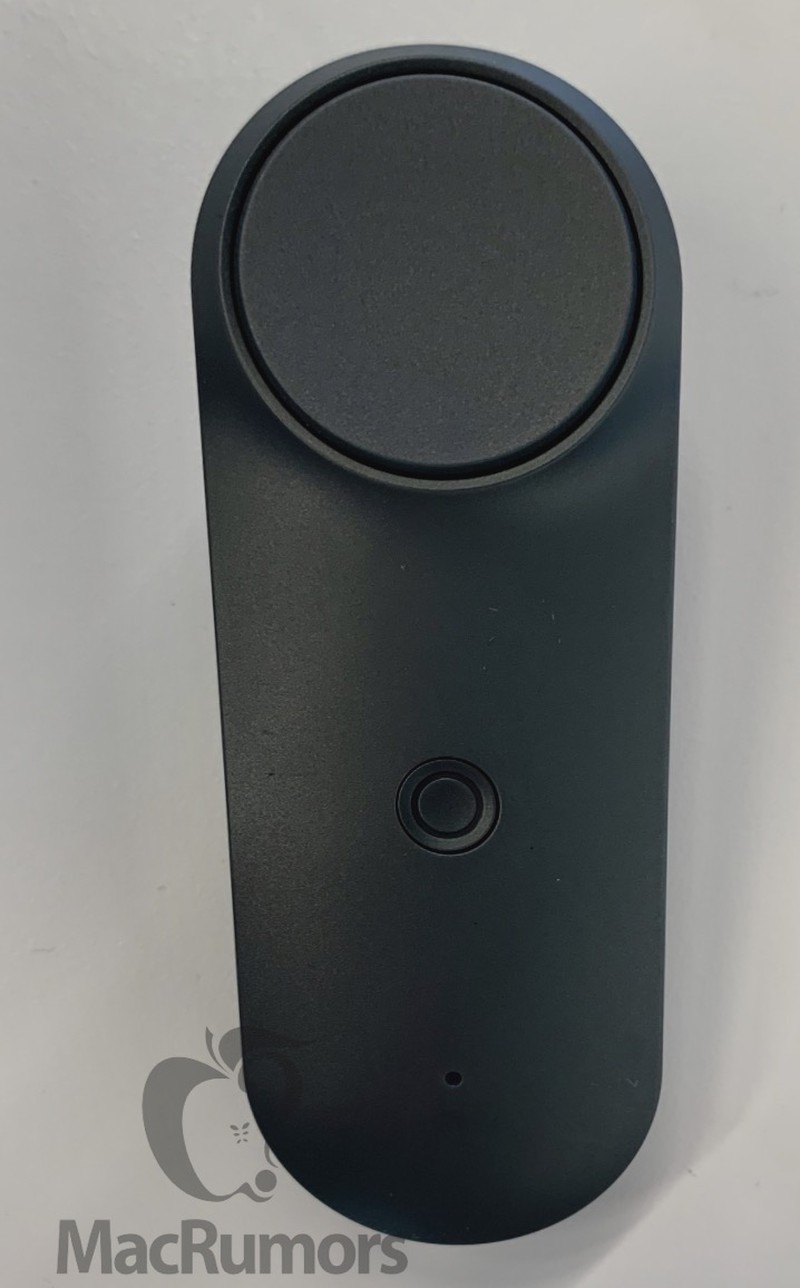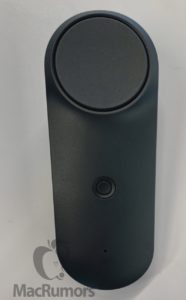 The controller looks like the HTC Vive Focus VR headset. In 2017, Bloomberg reported that Apple is using HTC's hardware for internal testing of its own AR Glasses.
Apple Testing AR/VR Headset With HTC Vive-Like Controller, Crosswalk Bowling Game, and More https://t.co/83xNHKOnkB by @rsgnl pic.twitter.com/PlurxFgDDE

— MacRumors.com (@MacRumors) March 26, 2020
Moreover, iOS 14 source code has also hinted at an app, dubbed Gobi, which is being used by Apple for testing its augmented reality glasses.
Apple Glasses will run on rOS
According to Bloomberg's Mark Gurman, Apple AR Glasses will run on a custom operating system dubbed rOS, short for "reality operating system."
"Just as tvOS powers the Apple TV, macOS runs on Macs and watchOS runs on Apple Watches, "rOS" will power Apple's AR headset. Geoff Stahl, formerly a software manager for games and graphics at Apple, is one of the directors of the "rOS" software group."
It is also rumored that Apple is planning a 'system-in-a-package' (SiP) for its wearable devices. SiP is a chip that can house more components in less area and consumes less battery.
Apple is considering different input options like head gestures, touch interface, and voice-activated commands. The AR Glasses could be able to map surfaces, show information about them on the lens' display.
Apple AR Glasses Price
Not much is known yet about the possible pricing of Apple AR Glasses. Jon Prosser has indicated that Apple could launch it for $490, and prescription lenses can be purchased at an additional cost.
Since AR Glasses are meant to be an accessory to be used with an iPhone, pricing it more than $500 won't make any sense. However, we are not sure of the price, and hence the indicative price must be taken with a grain of salt.
Apple AR Glasses Competitors
Apple isn't the only company working to develop a wearable device that could leverage AR/VR technology. You can find AR-powered glasses from major tech giants.
Samsung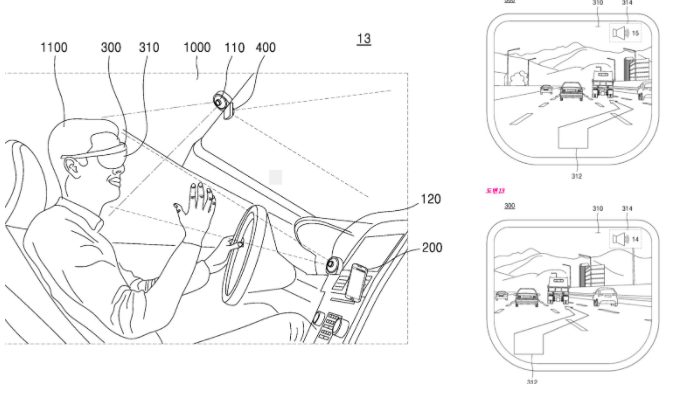 Recently, Samsung has filed a patent for AR Glasses that would help drivers in navigation. The patent talks about a HUD-like display on glasses to assist drivers, providing turn-by-turn navigation. Samsung's AR Glasses might not be similar to Apple AR Glasses in functionality, but the core concept is the same.
Google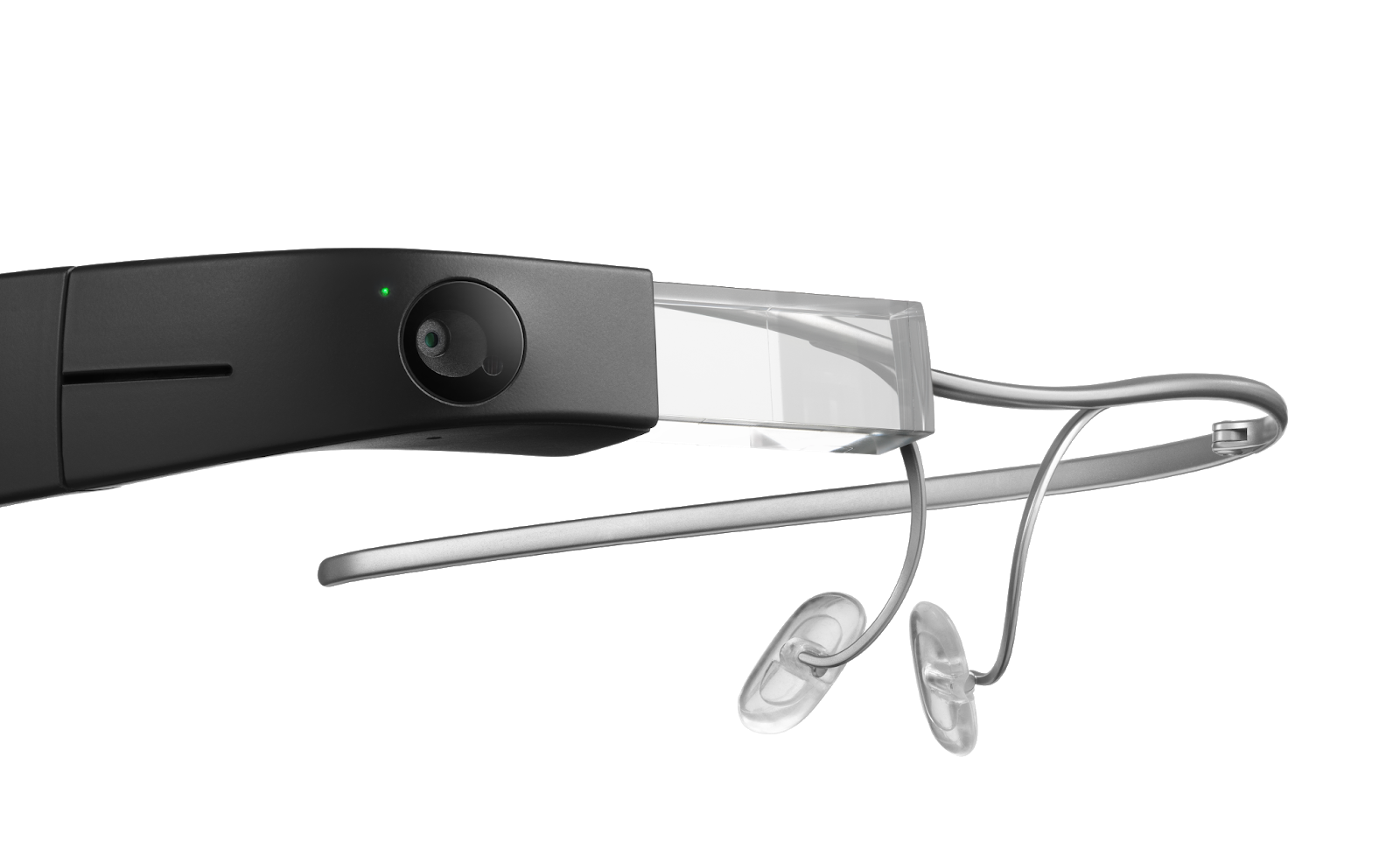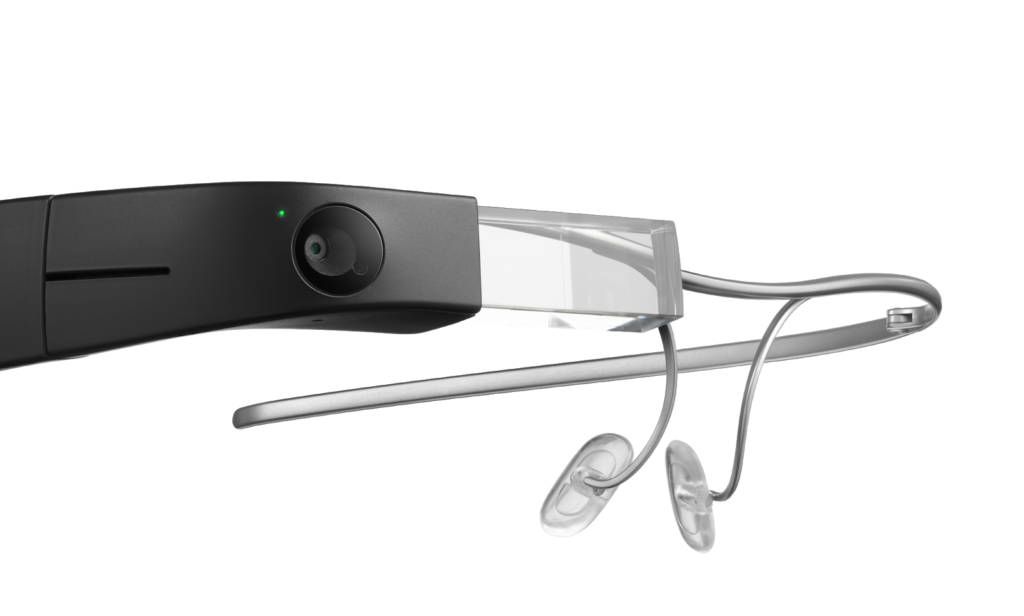 In February, the search giant made the Google Glass Enterprise Edition 2 available for regular customers. Previously, it was available only for enterprises. Google's AR headsets run on Android and have heads-up displays in lenses. Google is also said to be working on its own Apple AR Glasses competitors for the general audience.
Facebook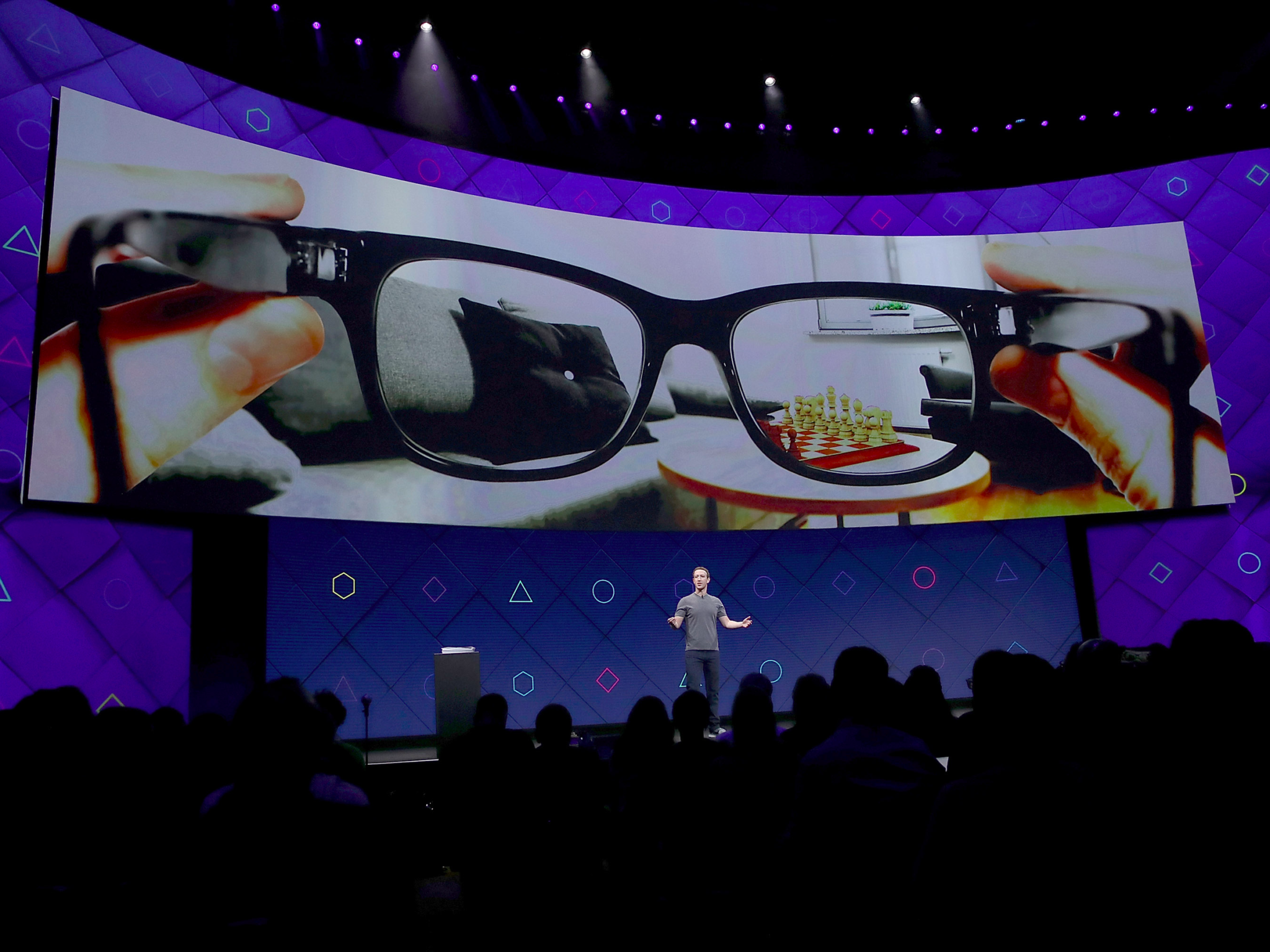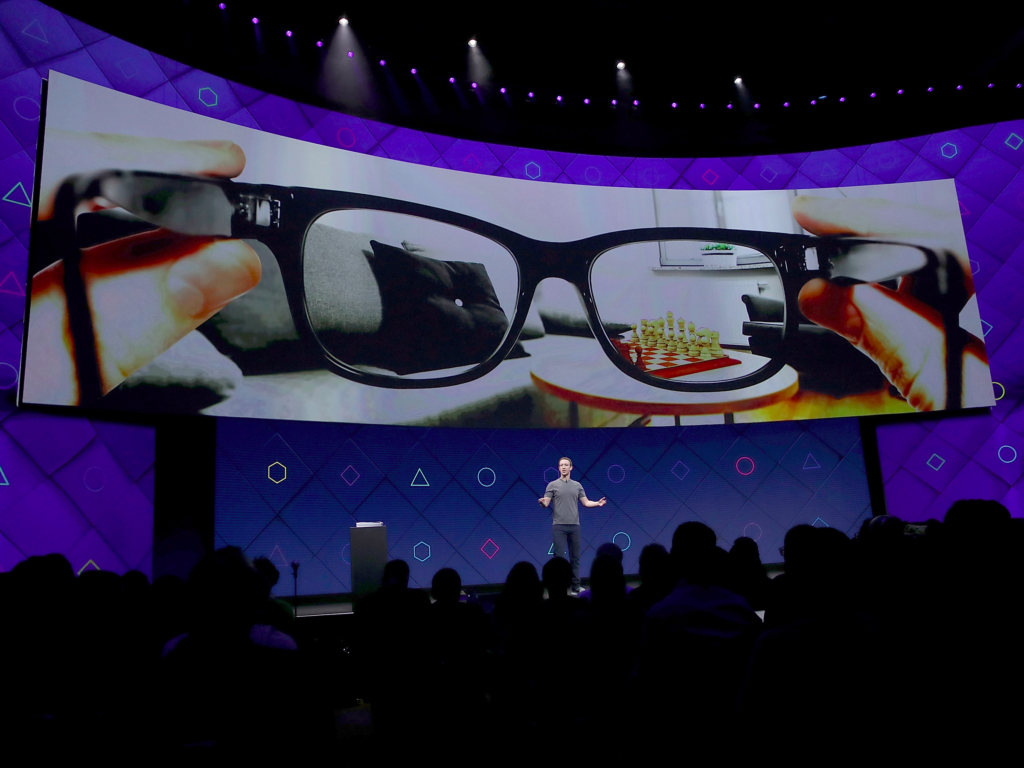 Spotted by Business Insider back in 2017, Facebook also filed a patent for a pair of AR glasses that would use a "waveguide display with two-dimensional scanner" to throw light onto the viewer's eyes. The social media giant already has Oculus Rift, an mixed reality wearable headset that is quite popular amongst enthusiasts.
Magic Leap 1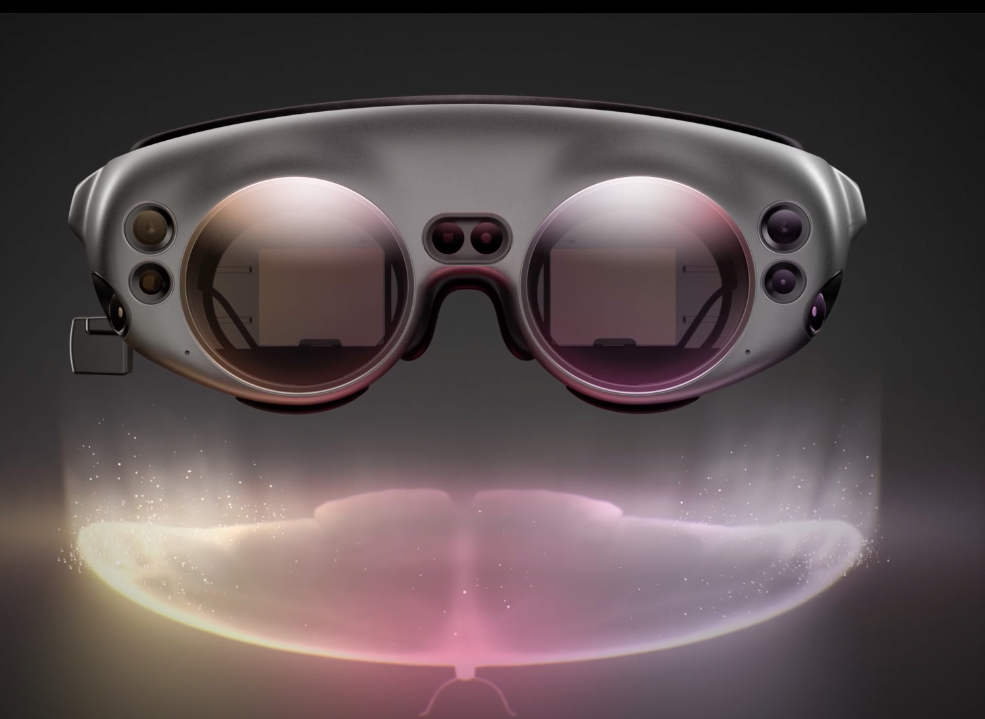 One of the most popular AR headsets in the market today is Magic Leap 1. It's loaded with features like spatial audio, 5-degree wide field of view, high-resolution display with 1.3MP per eye, 120Hz refresh rate, 8GB RAM, and 128GB storage.
Apple is yet a long way from releasing its AR Glasses but the rumor mill is red hot. Despite the fact that Apple has mostly been tight-lipped about its AR projects, we could hear a word or two about it at its WWDC 2020 event.