Microsoft Corporation's senior official, Panos Panay has gained his well-deserved spotlight over the past few years. If you've read anything about Windows 11 or Surface Duo recently, there's a decent chance that you read Panay's name.
Panay is one of the company's most seen faces. Microsoft's Chief Product Officer, or rather Ex-Chief Product Officer, has moved up the chain of command within the last year. He has contributed to the development and release of many Surface devices in the past, and now Windows too.
All about Panay and his role at Microsoft
According to Wikipedia, Panay is born and brought up in the U.S. He completed his BSc from California State University, Northridge, and then went on to pursue MBA from Pepperdine University.
Panay was responsible for electromechanical devices at NMB Technologies before he joined Microsoft. The man is sometimes referred to as the "Father" of the Surface brand. He has provided major contributions over the years to the Surface devices lineup.
To clarify, Panay didn't join the Surface team until 2008, 4 years after his entry at Microsoft. Since then he's been quite devoted as the world has witnessed. Working for over a decade on the Surface lineup, he has been successful in his endeavors to reach high milestones.
Back in June, when Panay introduced Windows 11 to the world, he made sure to highlight every significant detail. "We designed this product living through the pandemic worldwide," said Panay in an interview with The Verge.
That said, he just got a promotion to the role of Executive Vice President at Microsoft as per Bloomberg, shortly after his earlier promotion back in February. This also means that he will now directly advise Microsoft's CEO, Satya Nadella.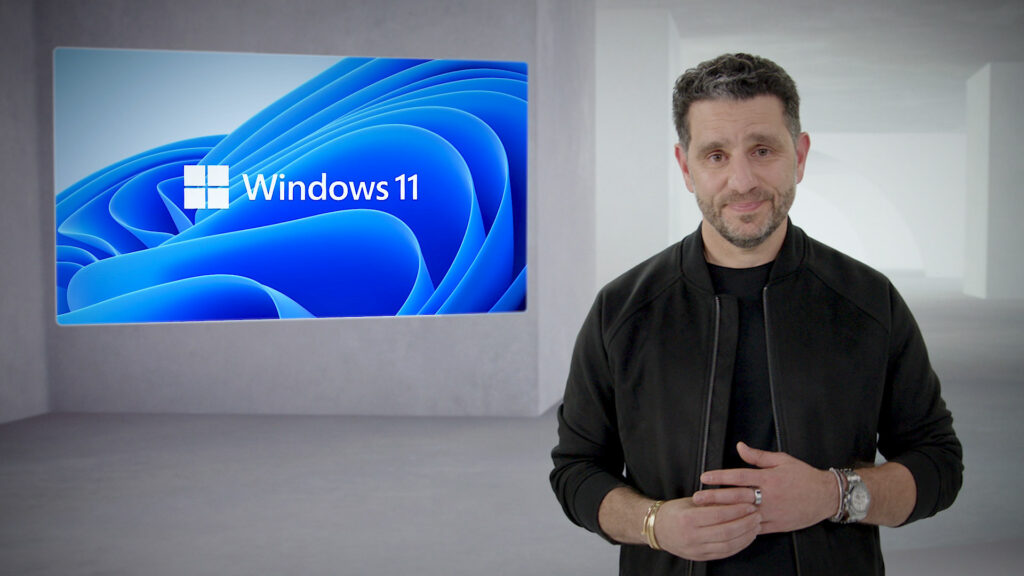 Catching up with Windows 11
That's not all, ever since Windows 11 came into the Insider channel, Panos Panay's Twitter handle has become an exciting news source for all Windows 11 Insiders. Before each Windows 11 Insider build release, Panay has made sure to tease upcoming features (if any) sometime before the build.
Features like Focus Sessions, Redesigned MS Paint, and the new Snipping Tool were all teased in Panay's tweets before each Insider build release. There's no doubt that the man cares for Insiders and feedback on the development associated with Windows 11.
Panos Panay, the storyteller
Panos Panay has made himself popular in the tech industry over the years due to his presentation style. Some say that the man is quite convincing at product launches. In the past decade, many renowned professionals have commended him on his way of telling a story.
A Gizmodo article's headline from 2016 reads, "Microsoft Exec Almost Climaxes Onstage: 'It's Just Exploding, It's Awesome to See.'" More people made much more unusual appreciative comments towards him. His style of presentations, paired up with the confidence and sheer will is what's made the man so popular over the years.