W
ith the
release of iOS 11
, Apple has brought AR to millions of people. Apple has done this with the help of ARKit, which is a new framework that has allowed developers to create augmented reality experiences. Slowly AR-based iOS applications are making their way into the App Store. In this article, I'll be sharing few AR apps for iOS 11 that I've tried. Before that, let's tell you some basics:
What are AR games?
AR gaming is expected to be the next-big-thing in gaming, along with VR gaming. It's the integration of game visual and sound with the player's real-world environment. Unlike VR games, AR games can be played without specialized headsets. It superimposes the game's environment on real-world objects and makes you feel as if the gaming field is expanded.
Which iPhones and iPad are supporting AR games?
ARKit needs A9, A10, and A11 processors to run. These processors are powerful enough to deliver fast scene understanding for providing your an augmented reality experience. As a result, following iDevices support AR apps for iOS 11, which can be download via Apple App Store:
iPhone 6s
iPhone 6s Plus
iPhone 7
iPhone 7 Plus
iPhone SE
iPad Pro (9.7, 10.5, or 12.9) – 1st gen and 2nd gen
iPad 2017
iPhone 8
iPhone 8 Plus
iPhone X
Best Free iOS 11 AR Apps And Games For 2018
1. The Machines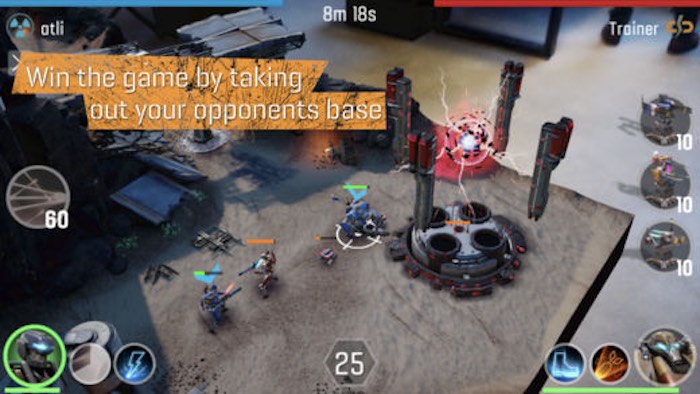 The Machins is one of the best AR apps for iOS and it shows the true capability of AR gaming on smartphones. It's the same app which was showcased by Apple at its September 12 event. This polished augmented reality game is detailed extensively when it comes to visuals and audio. So, go ahead and transform your workspace or home into a battlefield.
Download The Machines ($4.99)
2. AR Dragon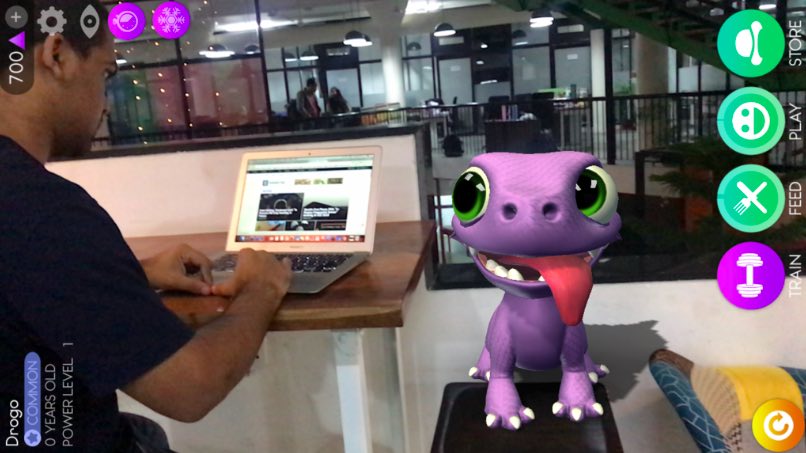 AR Dragon lets you hatch your own dragon egg and take care of it. With each passing day of you playing this AR app for iOS, your little dragon gets bigger. The special thing about this game is that no two dragons are the same. In case you're a Game of Thrones fan, you'll definitely love this.
Download AR Dragon (Free, paid add-ons)
3. ARise
ARise is a platform adventure game that lets you convert your living room into a virtual gaming world that you can explore from all sides. You have to solve puzzles by taking help from visual cues during the exploration. Moreover, you don't even need to touch or swipe to play the game. Without a doubt, it's one of the most innovative puzzle games to arrive in recent times.
Download ARise ($2.99)
4. Kings of Pool
Kings of Pool is a classic 8 ball pool game that has been given a touch of AR by its developers. Thanks to the latest iOS 11 update, now iPhone users can put the Augmented Reality Table on a flat surface and start playing pool. I tried the game myself and it turned out to be pretty fun. Highly recommended!
Download Kings of Pool (Free, paid add-ons )
5. Housecraft
Housecraft lets you plan your home with your phone itself. It's furniture arrangement app created by Sirvo. The app has a huge catalog of objects that you can select, resize, and place. It combines your camera and iOS 11 ARKit to place the fully rendered 3D models of objects. You can look at the object from any angle, in any light.
Download Housecraft (Free, paid add-ons)
6. AR MeasureKit
I've been watching demos and reading about AR MeasureKit from quite some time since Apple introduced ARKit. With this AR app for iOS 11, you can turn your iPhone and iPad camera into a measuring scale. The primary feature of AR MeasureKit, i.e. Ruler, is free to use. It measures straight lines on any surface. There are many premium features that you can unlock after buying add-ons. Using the Ruler feature itself, I measured the height of my friend and it turned out to be pretty accurate.
Download AR MeasureKit (Free, MeasureKit Pro $2.99)
7. StackAR
I've played the usual version of Stack earlier and enjoyed it. When I got to know that Stack is bringing an AR gaming mode as well, I got excited. The new AR mode of the game lets you play in Augmented Reality anywhere. Simply open the Stack AR mode, scan a plane surface and start building. It's one of my favorite AR apps for iOS 11.
Download StackAR (Free, Remove ads $1.99)
8. Thomas and Friends
Thomas and Friends is a game that lets you design tracks for Thomas, the Tank Engine. The AR version of this game allows you to design tracks in the real world, in front of you. This AR game for iOS 11 can be played on any flat surface where you can build, paint, decorate, and create complete train sets.
Download Thomas & Friends (Free)
9. GIPHY World
GIFs have taken over the internet, there's no doubt about that. To bring those GIFs to real life, GIPHY World app has been made available. This AR app lets you add the animated GIFs around you and share it with your friends. The app also lets you record a video of the same and post it anywhere.
Download GIPHY World (Free)
10. Warhammer 40,000: Freeblade
Warhammer 40,000 won the App Store "Best of 2015" award. In this game, you command your Freeblade on a redemption journey in super high detail graphics. The game also supports 3D Touch gameplay. With the release of iOS 11, an AR Photo Mode has been added in the game to bring your Knight in the real world. So, go ahead and share the snapshots of your real-life action while playing AR apps for iOS apps with your friends.
Download Warhammer 40,000: Freeblade (Free, paid add-ons)
Did you love these iOS 11 AR apps?
Apart from using these AR games for iOS, you can also check out the other cool and new iOS 11 features. Don't forget to share your feedback with us.