Siri, Cortana, Alexa, Google Home and other such assistive technologies have made people aware of the amazing applications of Artificial Intelligence. A virtual assistant can undoubtedly make your life more comfortable and fun. You can make your assistant do your phone's tasks for you while you just sit and relax. It can make your calls, send your important emails, and even entertain you during your leisure time.
Unfortunately, there is no Siri for the Android users. However, when it comes to apps, there is always an alternative option for Android. Apart from Google Assistant, there are a lot of other assistant apps available in the Play Store for Android users. So, we have picked a list of nine best personal assistant apps for Android which are reliable, and all of them are available in the Google Play Store for free.
Note: This list isn't in order of preference. You are advised to choose the app you prefer.
9 Best Android Assistant Apps For 2018
1. Google Assistant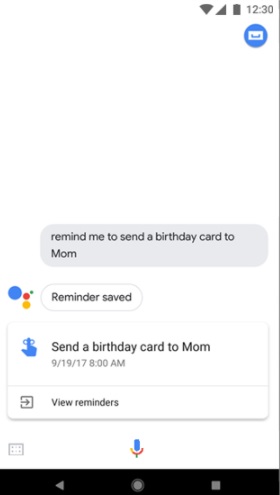 Google Assistant is no doubt the best assistant for Android. Developed by Google, the assistant is made available for almost all Android phones running on Marshmallow, Nougat, and Oreo. However, you should make sure that "Google Play services" and "Google App" are updated on your device.
It can help you with any task that you would prefer. Apart from all the necessary functions like making calls, sending texts, emails, setting alarms and reminders, navigating places, web search, weather reports, news updates, etc., Google assistant is fun and entertaining too. You can play games, ask for fun facts, to take selfies, play music, and many more activities including this 30+ Super Useful Voice Commands. You can quickly launch it by saying "OK Google" and the assistant will be all ears.
Download Google Assistant.
2. Lyra Virtual Assistant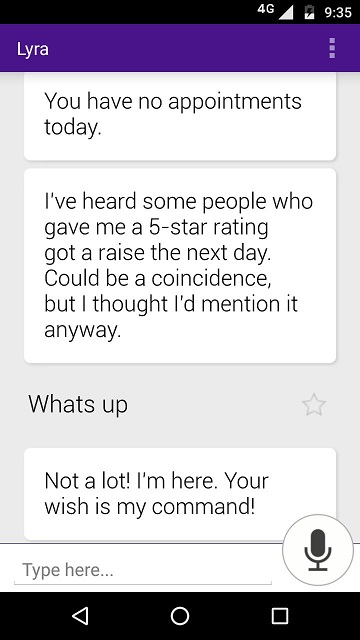 Lyra was earlier known as the Indigo Virtual Assistant which is an intelligent personal assistant that runs on Android and iOS devices. Apart from the basic assistant functions such as making calls, sending messages, emails, web search, etc., it can also play YouTube videos, tell jokes, translate words and phrases, manage your diary, set alarms, etc. Lyra's plus-point is that it is cross-platform and can retain a conversation across many devices. This Siri alternative for Android uses advanced natural language processing, so you expect minimum errors while conversing with it. Overall, Lyra is one of the best personal assistant apps for Android which is free with no in-app purchases or ads.
Download Lyra Virtual Assistant.
3. Microsoft Cortana
Microsoft Cortana can help you with your reminders, keeping notes, lists, tasks and a lot more. You can set a reminder on your Windows PC and get location or time-based alerts on your smartphone. If you use Office 365 or Outlook.com for email service, Cortana can automatically set a reminder based on your email conversations.
Cortana can assist you with various tasks and help you find answers from the internet. You can set a custom name by which this Android voice assistant will address you. The app can be activated by creating a shortcut on the home-screen or saying "Hey Cortana." The "My Day" feature in the app provides you relevant information each morning including appointments, news, and weather. "My Day" learns from your usage and adapts itself to learn your likes and dislikes. You can even ask Cortana to tell jokes or entertain you with a song.
There is a feature in the app called "Notebook" where you can control how much the app learns about you and the kind of suggestions you will receive. If you are Windows 10 user, you should definitely try this Android assistant app and utilize its amazing features.
Download Cortana
4. Extreme-Personal Voice Assistant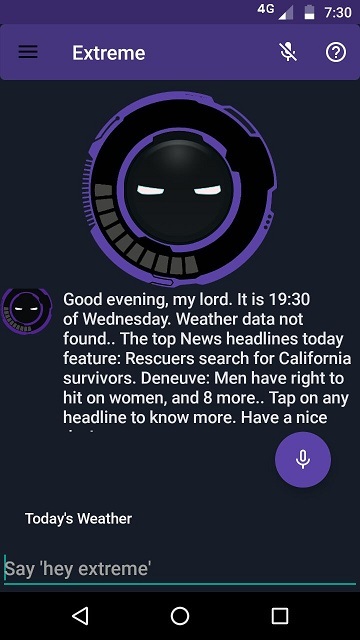 Extreme was developed for Android to mimic the functionality of Tony Stark's J.A.R.V.I.S. from Iron Man. It has quite a nerdy looking interface, but it is reliable enough. Extreme includes all the essential Android assistant functions from makings calls to surfing the internet. Users can interact either by natural speech or keyboard. You can also ask to post Facebook status, play Youtube videos, take a selfie, etc. Just launch the app by calling "Extreme," and it will be ready for your command.
Extreme is free and easy to use. However, it displays ads and has in-app purchases.
Download Extreme.
5. DataBot Assistant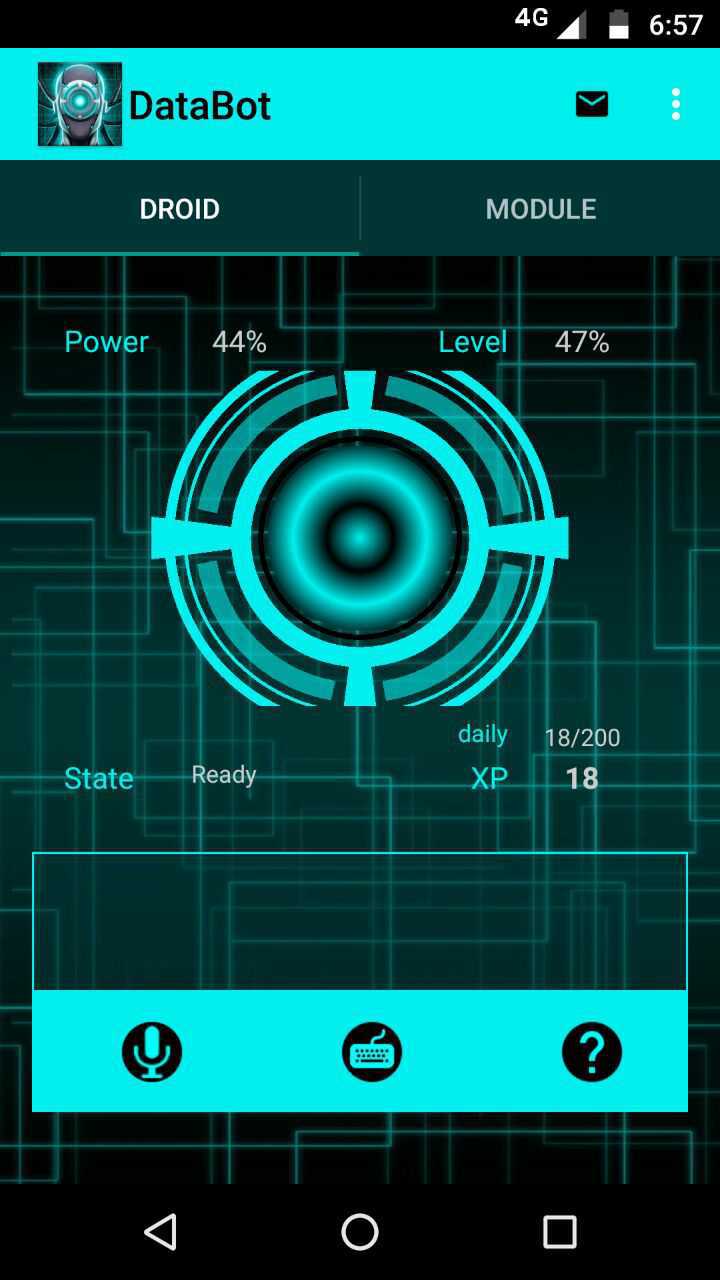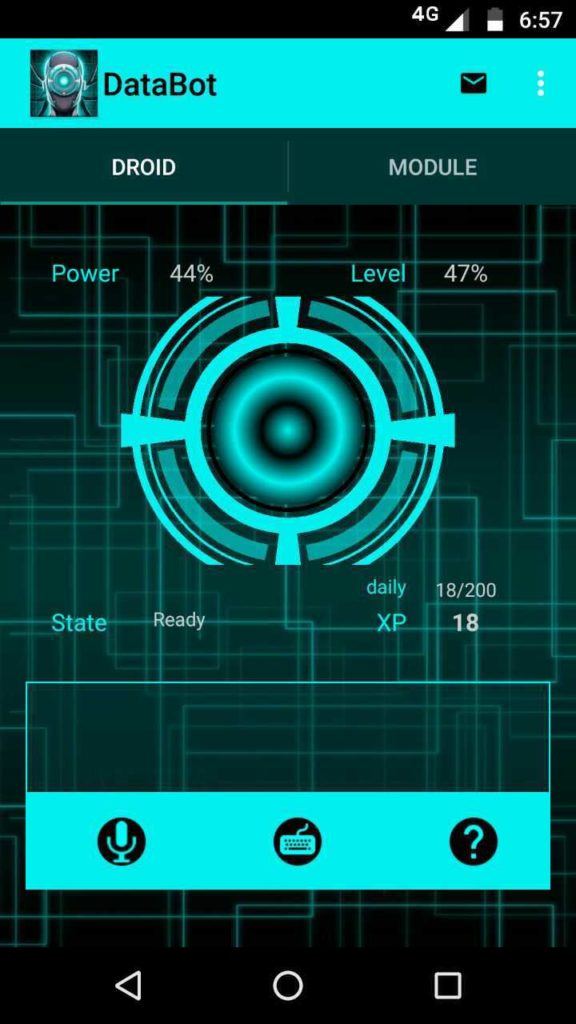 DataBot is one of the best Android assistant apps that you can use to play around or ask for all sorts of different information. You can interact with it either by using your device's microphone or typing. It will search for you whatever you wish to know about. DataBot is reliable while you travel, study, work, play, or relax; it can also address you with any name you fancy. Apart from these, it is a cross-platform software, i.e., you can use the same assistant on your smartphone, tablet, and laptop.
DataBot gains experience while using it. It is free and also available in five other different languages apart from English. The app contains ads and in-app purchases.
Download DataBot Assistant.
6. Robin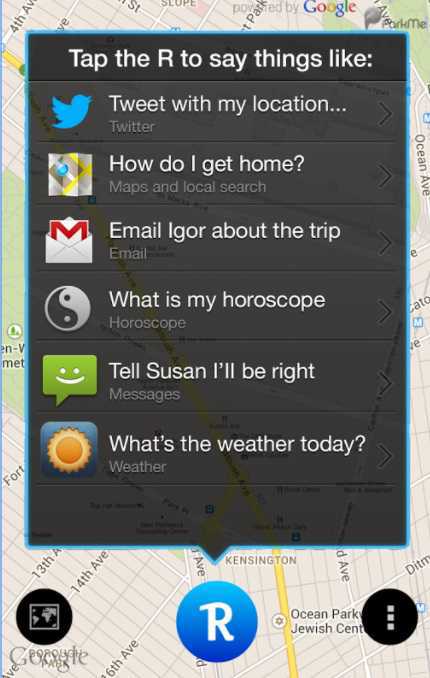 Robin is an excellent virtual assistant app for Android which is built as a challenger to Siri. It can provide you with great assistance while you are driving on the road by delivering proper local information, GPS navigation, right direction, inform you about traffic, etc. Moreover, it is fun to use, and you can even set it to address you with whatever name you prefer.
Robin continually keeps on learning and adapting to you. You can ask about news, weather reports, set reminders and alarms, make calls, send texts, etc.; and all these can be done hands-free. Just with a tap on the microphone button, Robin will be ready to assist you. You can also initialize it by saying 'Robin' or by 'waving hello' twice in front of your phone's upper edge over the proximity sensor.
Download Robin.
7. Jarvis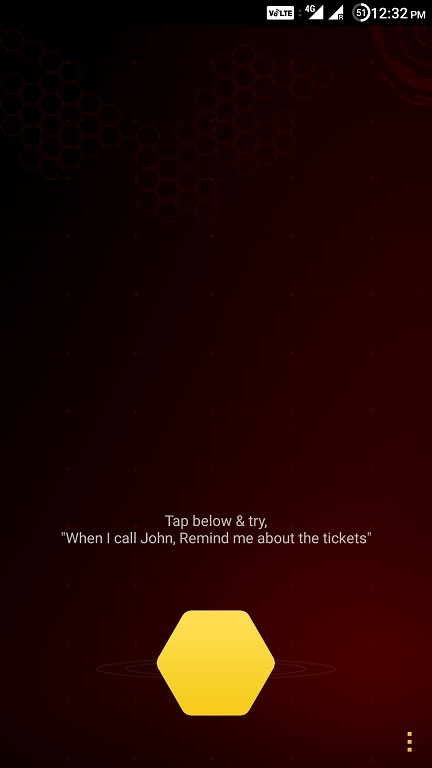 Jarvis can keep its users updated on a lot of contents like informing you about current weather status, latest news, calls, texts messages, etc. Currently, it has support for only English language. Jarvis can control your phone settings by turning on WiFi, flash, Bluetooth, set alarms, reminders, play music, etc. Apart from these, it has widget support that enables you to access Jarvis from your lock screen with a single tap. Also, it runs on your Android wearable as well.
Jarvis personal assistant is free to use with ads and has in-app purchases.
Download Jarvis.
8. AIVC (Alice)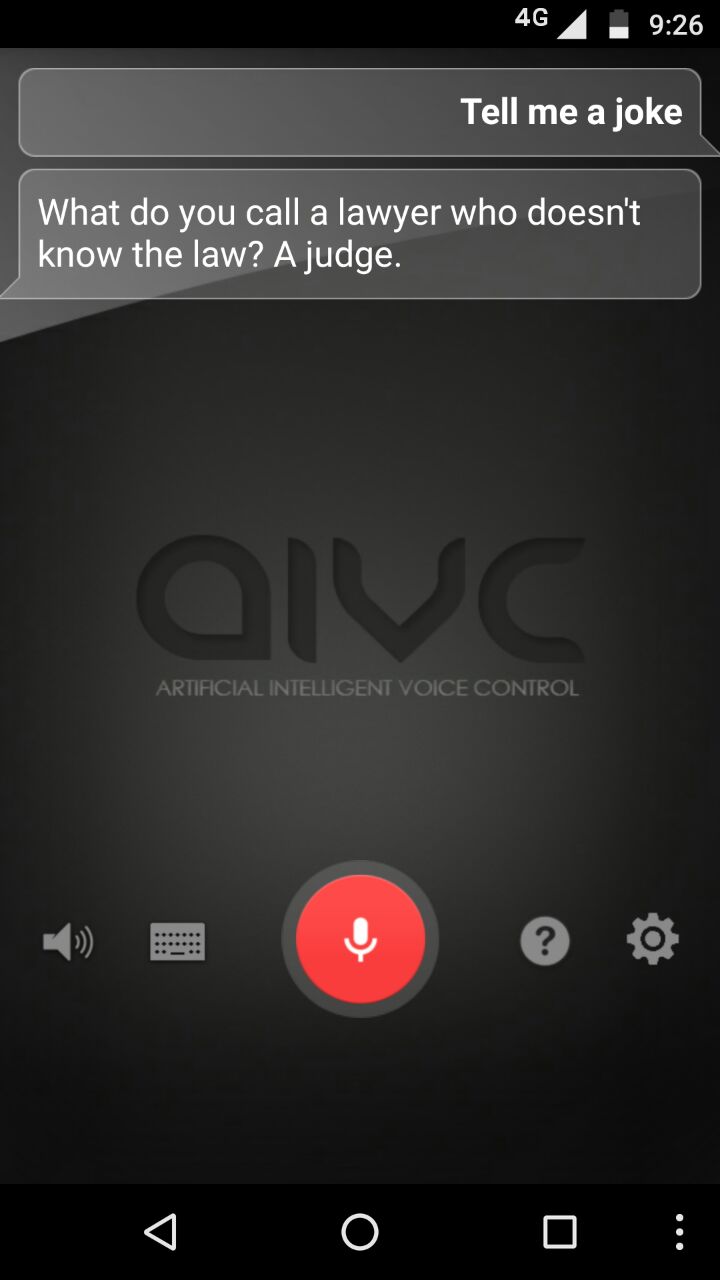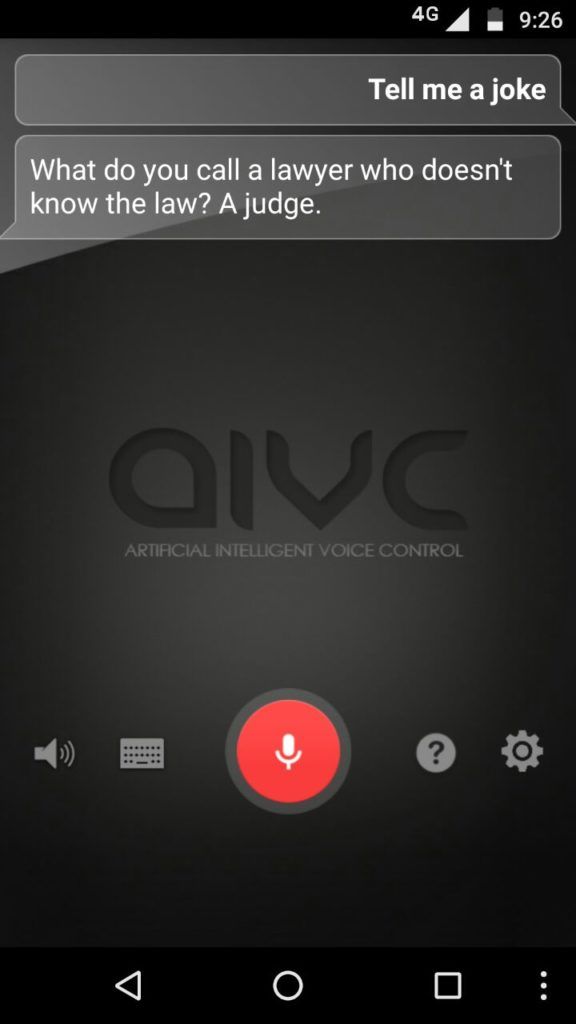 AIVC stands for Artificial Intelligent Voice Control software that can assist you to do things quickly and easily on your Android device. It has a free version and a PRO version. The free version displays ads and includes all the essential functions such as making calls, SMS, emails, opening any apps, navigation, web search, weather reports, etc. Whereas, the PRO version gives some extra features such as TV-Receiver control, wake up mode, play music, etc.
This Google Assistant alternative lets you set your own commands and also lets you control devices which are accessible over a web interface. You can give the commands either by typing or by using your voice. It supports English and German languages.
Download AIVC.
9. Dragon Mobile Assistant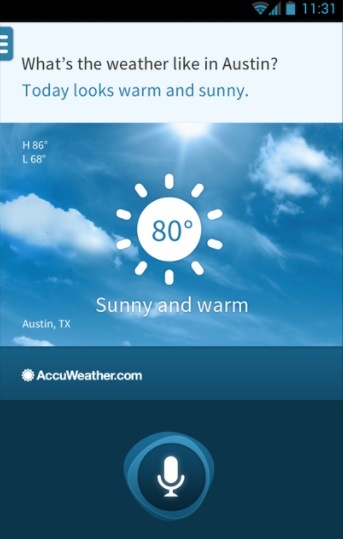 Dragon Mobile Assistant is a smart and customizable assistant app that will suit your personal needs efficiently. Powered by Nuance, Dragon Mobile can read you aloud your Facebook and Twitter status updates, incoming calls, messages, alerts, and upcoming appointments. Other than the essential functions, you can turn on the attentive mode and wake up your assistant anytime, or even create your own voiceprints. Also, you can choose a voice and create a name for the assistant.
It is currently only available in the US on Google Play Store. However, as they add additional languages and variants of English, this voice assistant will include support for other countries.
Download Dragon Mobile Assistant.
Did you find this list of best Android assistant apps to be helpful? Share your views in the comments.