General users can now get their hands on the latest version of WatchOS that powers the Apple Watch. The Cupertino giant released the WatchOS 8 public beta, which you can install on your Apple-branded smartwatch. In this article, let's talk about installing WatchOS 8 public beta and what devices are supported.
How To Get WatchOS 8 Beta On Your Apple Watch?
The process to install WatchOS 8 public beta is similar to what we have seen in previous versions. You need to enroll in the Apple Software Beta Program to get started. Here are the steps you need to follow:
Note 1: The iPhone you are using should be enrolled in the beta program and running the iOS 15 Public Beta.
Note 2: Apple has specifically mentioned on its support page that you can't revert to the previous WatchOS version once the public beta is installed.
1. On your iPhone, open Apple Software Beta Program website and sign in with your Apple ID.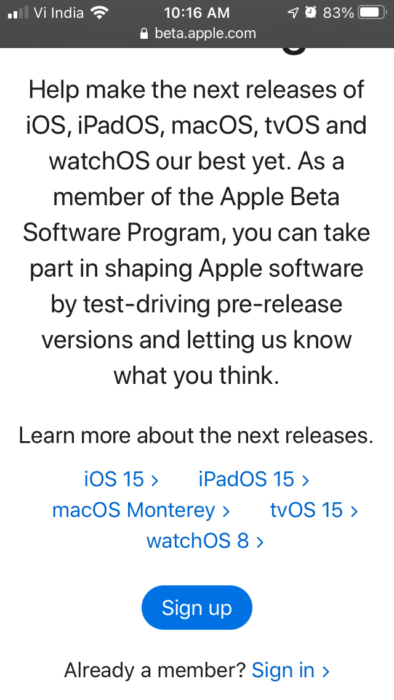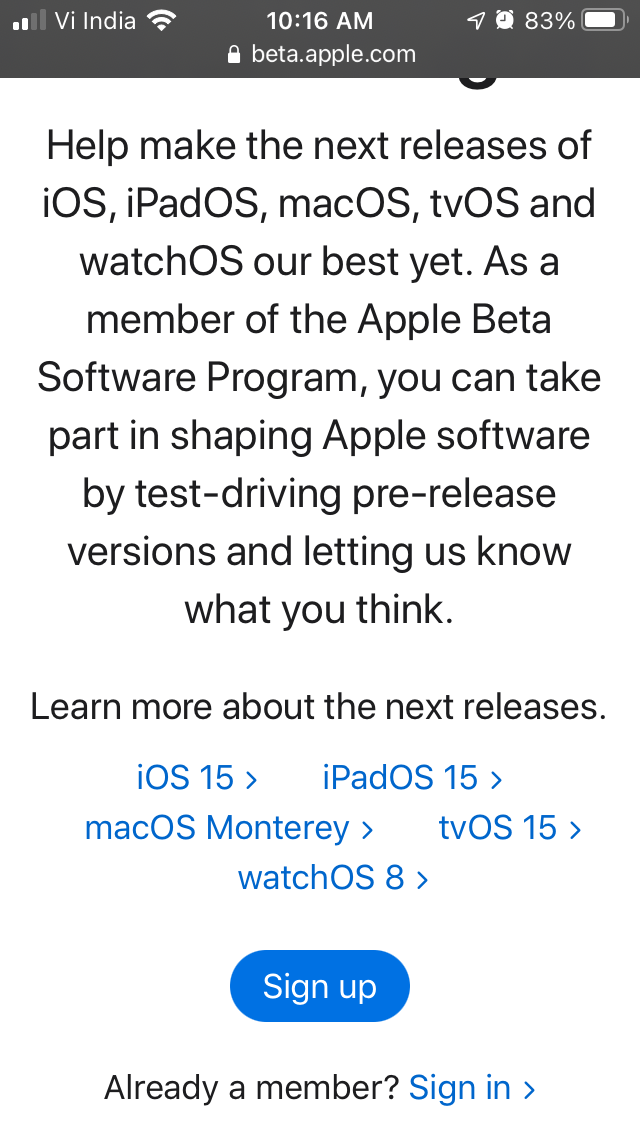 2 On the Beta Guides page, go to the WatchOS section.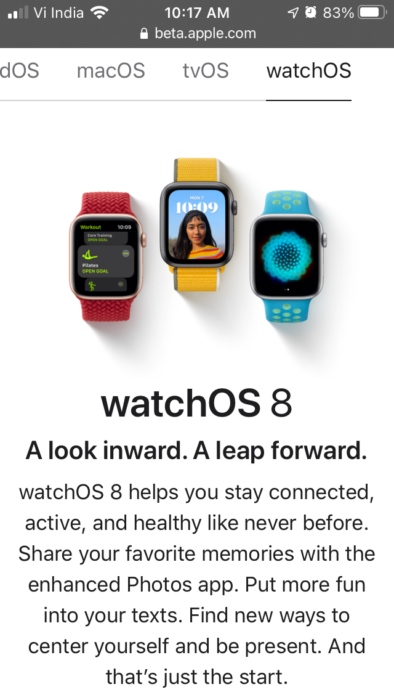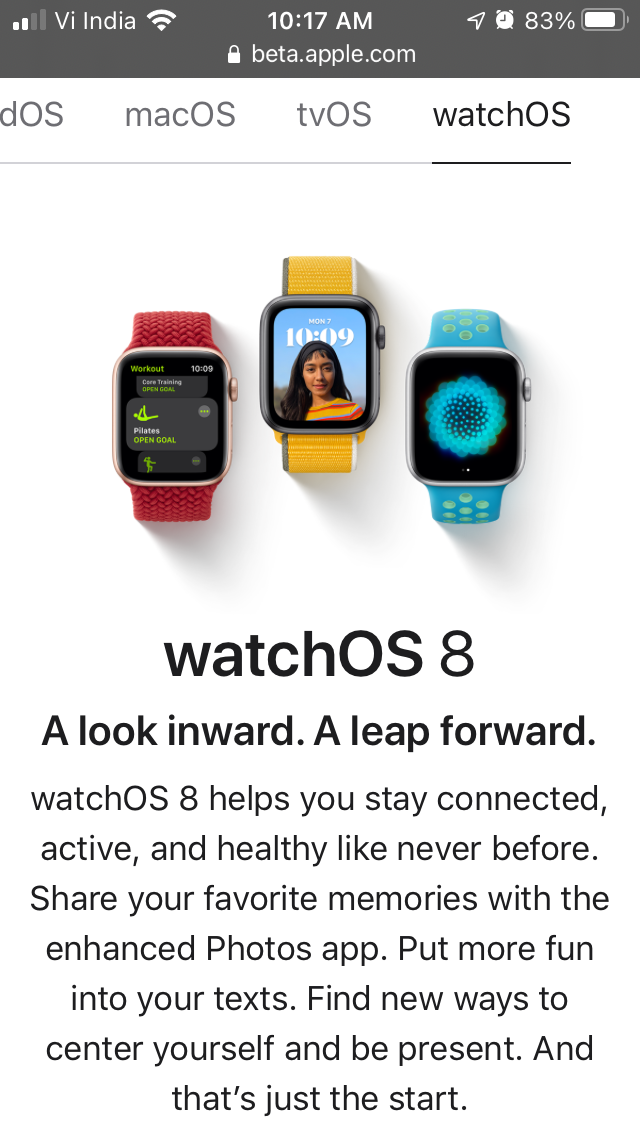 3 Under the Get Started section, tap on Enroll your Apple Watch link.
4 Now, tap on Download Profile to get the WatchOS 8 Beta Software Profile on your device.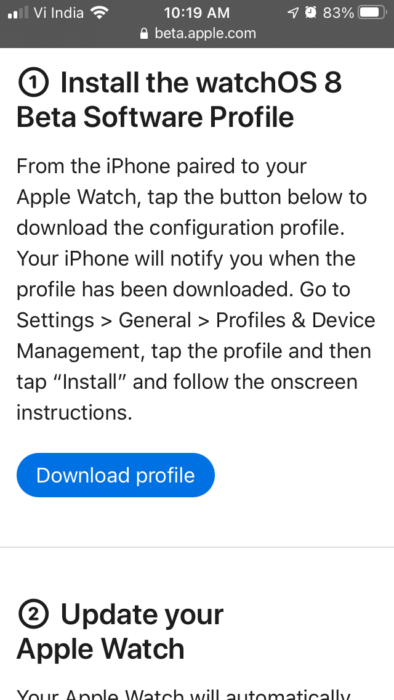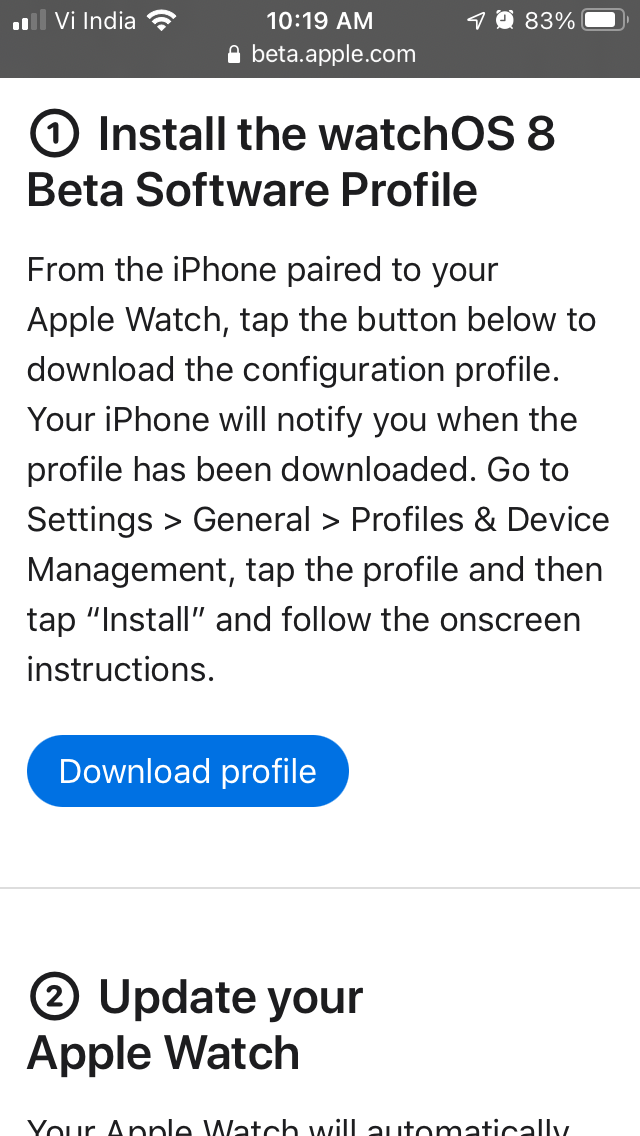 5 Tap Allow on the warning prompt that shows up, then tap Install on the installation screen that comes next.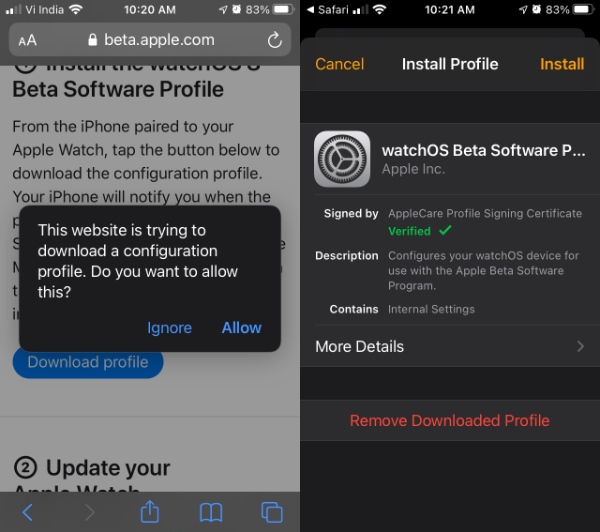 6 Next, enter your iPhone passcode and tap on Install on the consent screen.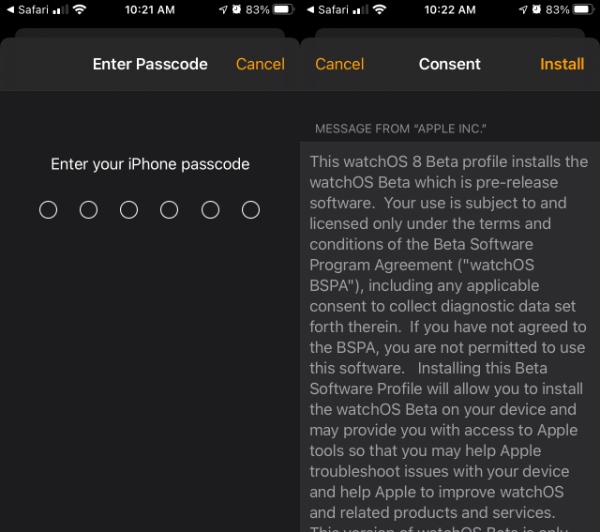 7 After that, you'll have to restart your Apple Watch to finish the setup.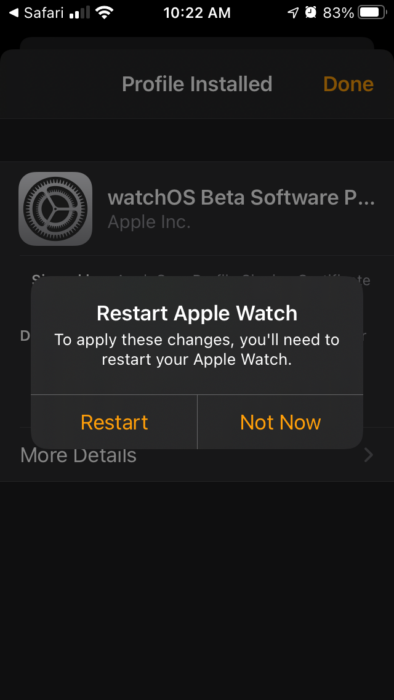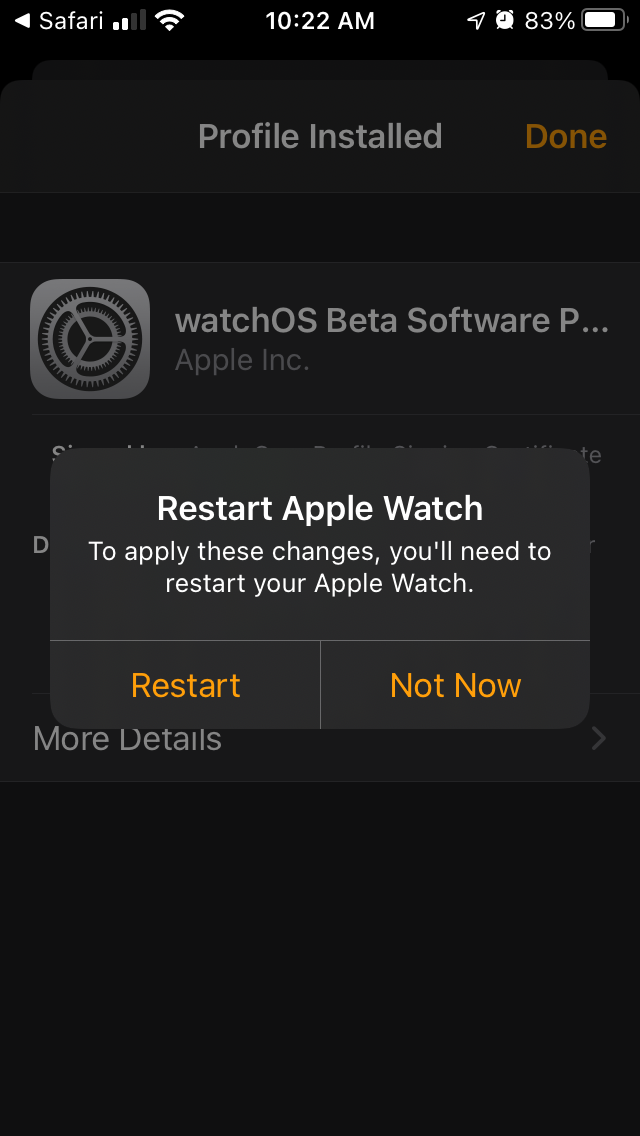 That's it after. Now, the latest WatchOS 8 Public Beta release will automatically land on your device. You can check for updates on your iPhone in the Watch app > General > Software Update.
You might already know that the beta release is often unstable and might run into random bugs. So, you should know what you are getting into. However, reports suggest that WatchOS 8 beta releases are quite stable.
WatchOS 8 Supported Devices
Now, you might be wondering what Apple Watch models can run the new WatchOS 8. Well, here is a list of support Apple Watch models:
Apple Watch Series 6
Apple Watch SE
Apple Watch Series 5
Apple Watch Series 4
Apple Watch Series 3
The latest WatchOS version would give a similar experience on all the Watch models. Still, some features might differ depending on the model. For example, blood oxygen detection is only available on Series 6.
When was WatchOS 8 announced by Apple?
Apple first talked about WatchOS 8 at the WWDC 2021 event in the first week of June. The company rollout out developer beta releases before coming up with the Public Beta.
Will I lose my Apple Watch data after installing WatchOS 8 beta?
Your Apple Watch is automatically backed up to the iPhone it's paired with. So, when the iPhone is backed up to iCloud, it includes your Apple Watch data as well.
What is the latest WatchOS 8 public beta build number?
You can check the build number in Settings > General > About.