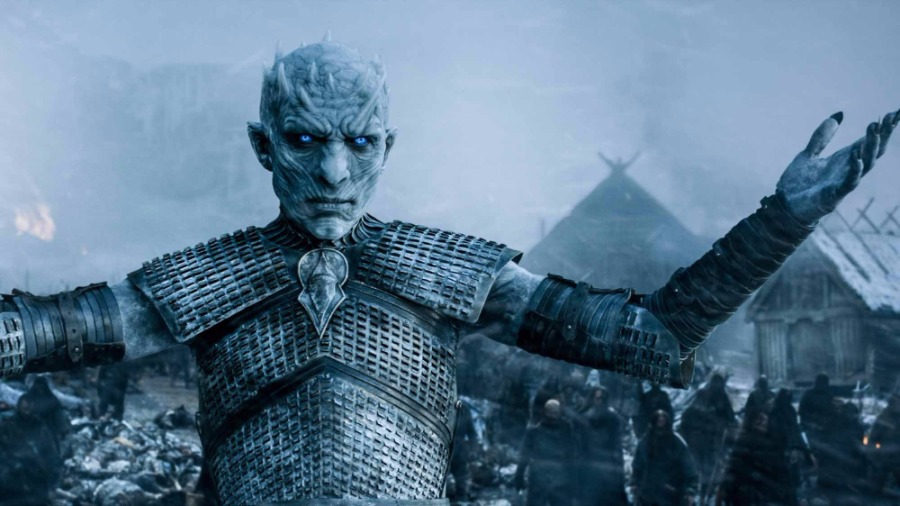 Short Bytes: You can block tech rumors, movie spoilers, and big TV show twists on the internet by using content filtering extensions available for different web browsers like Google Chrome and Mozilla Firefox. These extensions and add-ons block movie spoilers based on specific keywords provided by you.
P
eople love to drop spoiler bombs minutes after a movie or a TV show releases. It's quite frustrating for most us that we have to deal with the idiocy of these people firing hints on the internet. We really can't do anything to stop them.
Last year, it was Game of Thrones — folks were crazy because someone was back from the dead. The situation resembles similarity with Indian daily soaps, where coming back from the dead is like a daily routine for the characters. That's a different topic, by the way.
Now, the real thing is that we can't do much to stop movie and TV show spoilers flooding the internet. But we can very well come up with a plan B — plan A was removing movie spoilers, but that's not possible. So, our plan B is to create a shield for us to withstand the impact of the movie spoiler bombs.
There are a lot of browser extensions and content filters available which could help you block spoiler content while you browse the web. So, let's see how you can prevent movie spoilers from popping in front of you.
Get rid of the comments!
Much of our curiosity about any new movie or TV show gets spoilt by anonymous, mostly deliberate, comments made on various websites. The one that comes above all is Youtube. We can find movie spoilers present in Youtube's comments section in many trailer videos. These annoying pieces of the disaster quickly make up to the top, and we end up knowing important plots well before watching a movie or TV show.
If you use Google Chrome, then an extension called Hide YouTube Comments would definitely be your bodyguard, saving you from comment bullets speeding here and there. For Firefox users, Youtube Comment Snob does the job. Shut Up, a CSS style sheet created by Steve Frank is available as an extension for Safari and Chrome. It works as an overall comment blocking solution across a variety of blogs on the internet.
Don't get spoilt on the social network
The lands that are most prone to spoiler invasions are the social networks. We spend much of our time on Facebook and Twitter, and chances are high we might end up seeing significant twists in the news feed. I see many people yelling upon status updates made by their friends revealing important things about their favorite movie, and seriously, that's a bad gesture from those people.
You can use content filter extensions available for web browsers to wipe out movie spoiler dirt from your social account.
For Facebook: Social Fixer is for Chrome and Firefox which can be used to separate such posts. This extension will help you eliminate movie spoilers and other content like tech rumors which you don't want consuming space in your Facebook news feed. You can filter your news feed by keyword, author, and more. You can also hide specific parts of the page like birthday reminders, etc. and customize your Facebook account with themes by using Social Fixer.
For Twitter: Twitterati have their own soldiers to fight the unwanted tweet army disclosing movie spoilers, match results, and topics which aren't a concern for them. Tweetdeck, a Twitter app, allows text filtering for keywords, #tags, and posts from specific people who annoy you with their irritating writings. Open Tweet Filter, an extension for Google Chrome is the other way round if you aren't involved much in the world of twitter apps. A hide link option is visible beside every tweet after you install this extension. You can block specific #tags or people. Go to Options if you change your mind later and want to receive updates from them.
Repel with full force
If you want to end this battle in a single shot, then you'll have to drop nuclear bombs on the realm of movie spoilers and tech rumors. You will have to invest a little more of your efforts while preparing your warhead.
Blacklist the Keywords: Chrome extensions like Blocksi and ProCon Latte add-on for Firefox will help you with blacklisting specific keywords on the internet. For example, you can block all the content relevant to 'Game of Thrones', or 'Stranger Things' by using the keyword of the same name. Another notable add-on for Firefox is FoxFilter. It comes in free and premium versions. You can enter keywords or website names if you don't want to see content from some specific sites.
Profanity Filters: It's not the case that these movie spoilers will offend you somehow but using a profanity filter will be a better option than blacklisting a website entirely. ProCon Latte also has an inbuilt profanity filter in addition to its content filtering abilities. After adding keywords, Simple Profanity Filter removes offensive content in the text and adds asterisk symbols in that place. In your case, you'll see asterisks in place of your movie spoilers, at least, it's an advantage.
Specifically designed filters: These are the kind of content blocking extensions designed to get rid of a particular type of content. Say, you don't want to read about Donald Trump in your news feed then Remove Donald Trump from Facebook is there to do the job. If you don't want the force to be with you, then you can use Force Block. Similarly, you can use GameofSpoils if you don't want to about the winter. Find more of such filters on the web stores of Chrome and Firefox.
These are the methods which will stop unrelated content and movie spoilers from ruining your weekend time. Apart from using these, you need to be careful and make sure you don't land on a website or page that has a history of releasing major plots and twists. You don't need to disconnect yourself from the digital world, some level of information is acceptable. It may spark your interest sometimes. If a movie or TV show is based on a true story and someone posts about the real people, you may end up watching it even if you had no plans before. Anyways, protect yourself and enjoy GOT before someone tells you the plot.