Transferring data between Android and iOS has always been problematic, whether it is as simple as sending over a small file or migrating data from one platform to another.
AnyTrans, however, makes the entire process look like a child's play. With AnyTrans data manager, users can transfer data including Messages, Contacts, Call Log, all types of files from Android to iOS with ease. Additionally, one can use it for migrating data from an old Android/iOS device to a new iPhone.
How to transfer data from Android to iPhone?
Download and install AnyTrans for iOS on your Mac or Windows.
Open the app and go to "Phone Switcher."

Connect your iPhone via USB cable.
Select "Add Android device" from the "Add iOS device"
drop-down menu.

Open the AnyTrans app on your Android device. Tap on the Scan button and scan the barcode. You can also connect your Android device via a USB cable.

Once you see both devices listed on the screen, click on Next.

Tick the categories that you want to transfer, then Next.

Now wait for the data to transfer

If you are transferring data from your previous iPhone, you can simply connect both the iOS devices and initiate the process with the same steps mentioned above.
Transfer data from the previous backup to iPhone
Backups are important, especially if you tend to lose data frequently, or if you need to recover something of extreme value. A backup also comes in handy if you are switching to a new iPhone.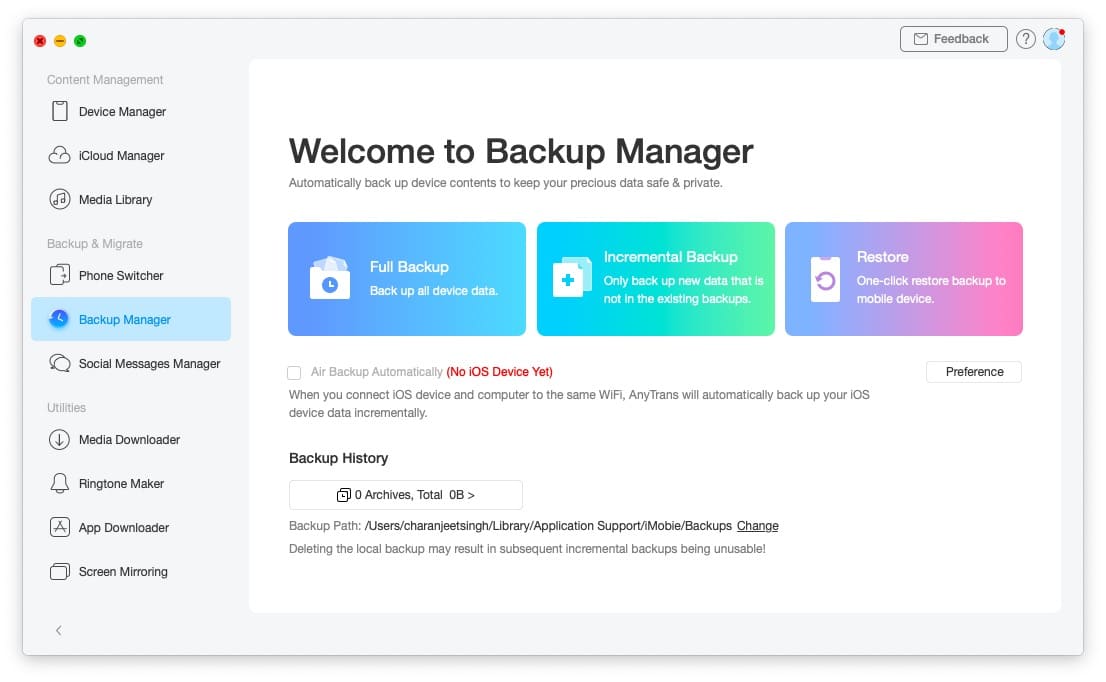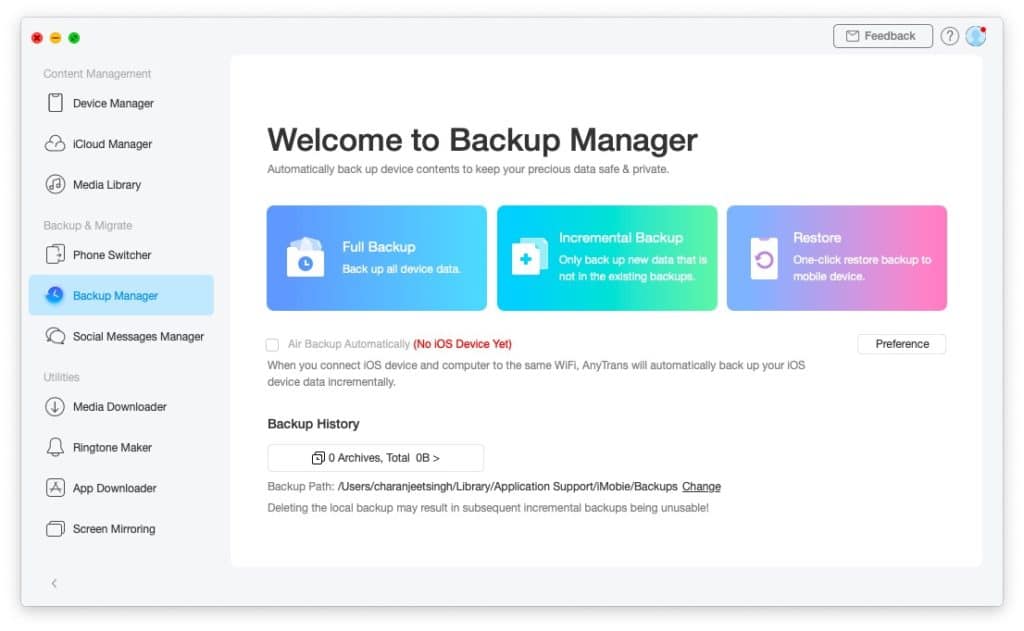 We are all aware that you are likely to miss out on a lot of data, even if you are switching to a new iPhone. In such a predicament, users can rely on AnyTrans backup manager, which performs exceptionally efficient backups.
On the other hand, the Phone Switcher also offers to restore data from previous backups. Users can choose either an iTunes backup or a Cloud backup.
AnyTrans advantage over the official method is that users can select particular categories for restoring data. Moreover, they can choose either to backup all the data or skip the duplicate data.
Best iPhone Data manager
Separately, AnyTrans for iOS is a perfect data manager as well. Once the iPhone is connected to the system via a USB capable, users can manage nearly everything — from photos, videos, messages to apps, and even the home screen.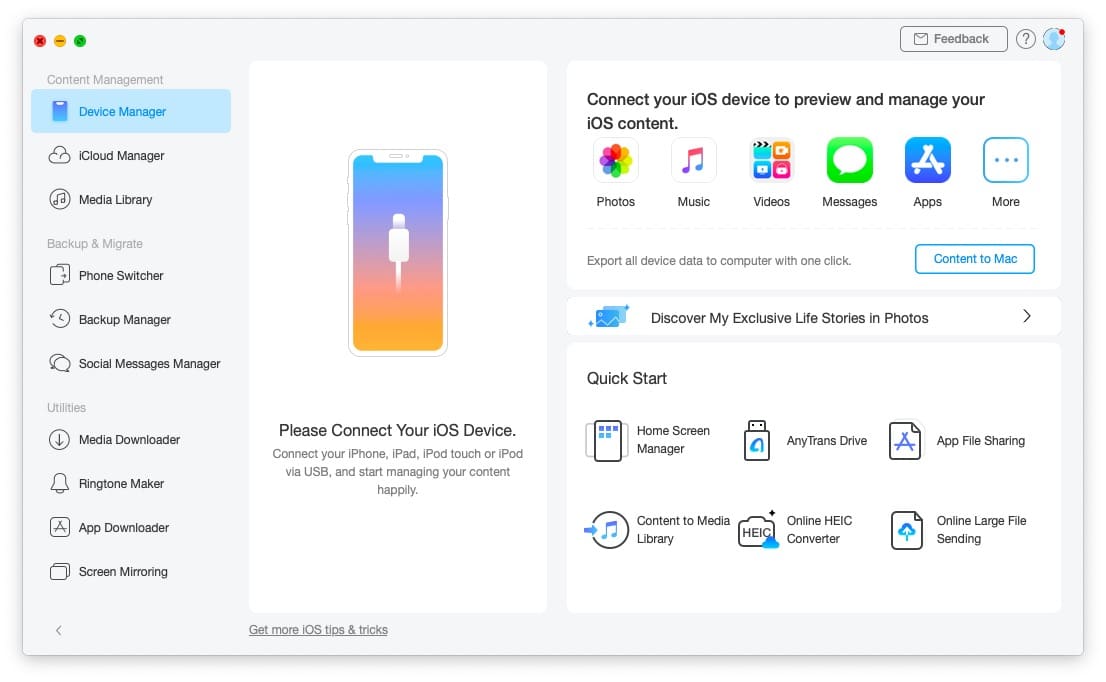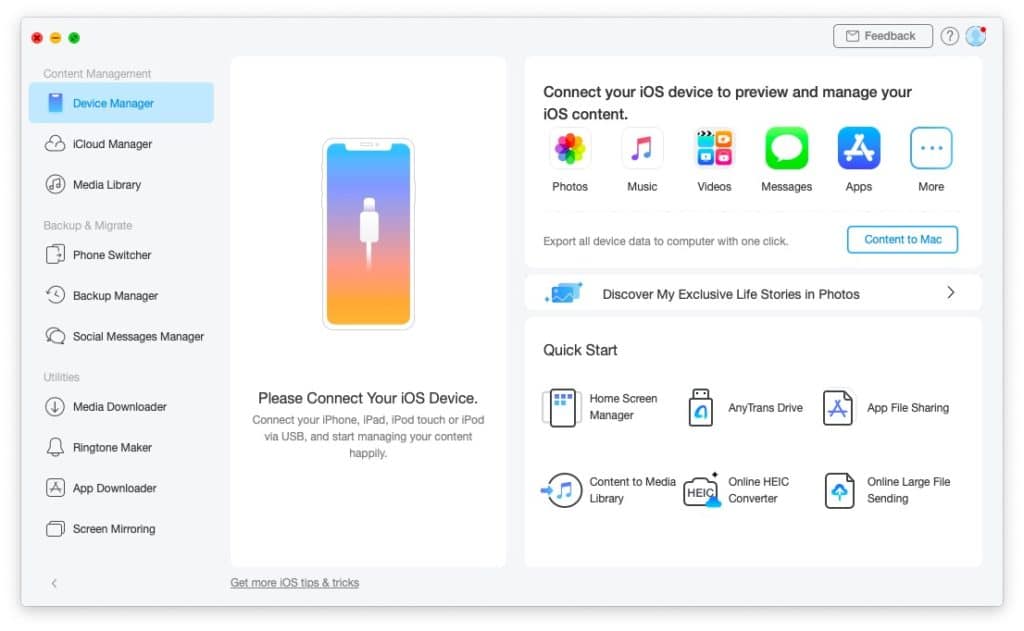 People can also manage their iCloud content from the app itself. You can choose to import or export particular data or even manage the data stored on the cloud at present.
All in all, AnyTrans is a brilliant iOS data manager and extremely useful for transferring data from any smartphone to an iOS device.